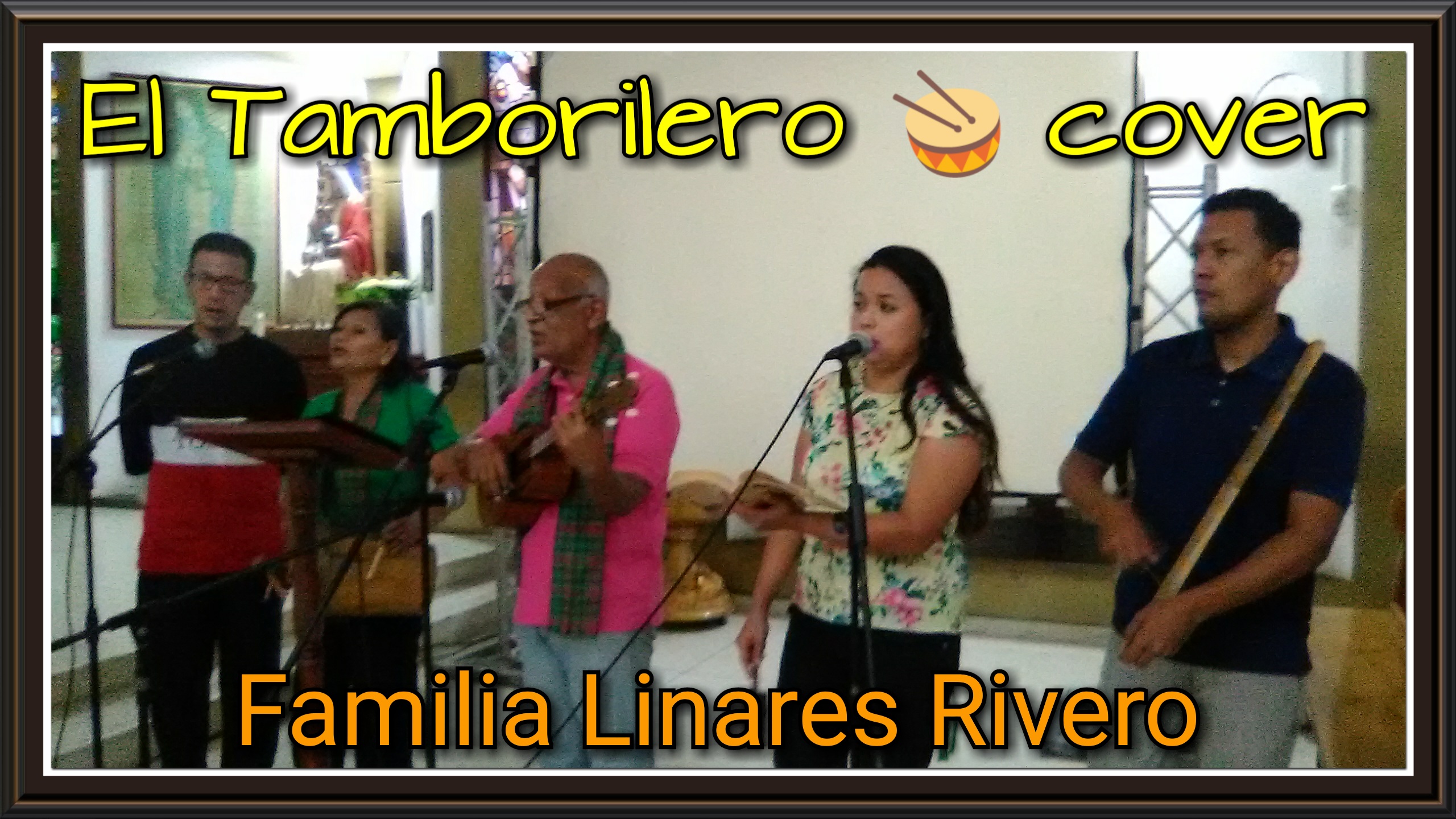 Happy start to the week friends Hivers! During this Christmas season, my family usually participates in rooster masses to cheer up the parishioners in the mornings. As you know, we are all musicians, and now with @jhoxiris we form a quintet with @armandolnrs, @zorajr and @jesuslnrs.
¡Feliz inicio de semana amigos Hivers! En esta época navideña mi familia acostumbra a participar en las misas de gallo para alegrar las mañanas a los feligreses. Como sabrán, todos somos músicos, y ahora con @jhoxiris formamos un quinteto junto a @armandolnrs, @zorajr y @jesuslnrs.
In the following video that I am going to share with you, you can see our communion song of the first Christmas gift where we have sung, and in it we interpret the Spanish version of the popular Christmas carol "The Little Drummer Boy", entitled "El Tamborilero" al less here in Venezuela.
En el siguiente vídeo que les voy a compartir pueden ver nuestro canto de comunión de la primera misa de aguinaldo donde hemos cantado, y en el mismo interpretamos la versión en español del popular villancico "The Little Drummer Boy", titulado "El Tamborilero" al menos acá en Venezuela.
El camino que lleva a Belén
Baja hasta al valle que la nieve cubrió
Los pastorcillos quieren ver su rey
Le traen regalos en su humilde zurrón
Ropo-pom-pón, ropo-pom-pón
Ha nacido en un portal de Belén
El Niño Dios.
Yo quisiera poner a tus pies
Algún presente que te agrade, Señor
Mas, tú ya sabes que soy pobre, también
Y no poseo más que un viejo tambor
Ropo-pom-pón, ropo-pom-pón, pón
En tu honor, frente al portal tocaré
Con mi tambor.
El camino que lleva a Belén
Yo voy marcando con mi viejo tambor
Nada mejor hay que te pueda ofrecer
Su ronco acento es un canto de amor
Ropo-pom-pón, ropo-pom-pón, pón
Cuando Dios me vio tocando ante él
Me sonrió.
This video was recorded by my girlfriend with an Alcatel Cameo X and you can find it on the YouTube channel of the Linares Rivero Family, where we upload all our music videos that we share on Hive. The photos have been edited by me with the PhotoDirector 2020 application.
Este video lo grabó mi novia con un Alcatel Cameo X y pueden encontrarlo en el canal de Youtube de la Familia Linares Rivero, donde subimos todos nuestros vídeos musicales que compartimos en Hive. Las fotografías han sido editadas por mí con la aplicación PhotoDirector 2020.
All this work was carried out in the Cathedral of Our Lady of the Assumption in San Jacinto, Maracay, Aragua State of Venezuela. If you are Aragonese users, I also invite you to come and see us play live. I hope you liked this post and I will be working to continue sharing more music and anecdotes on the platform. Until the next post!
Todo este trabajo se llevó a cabo en la Catedral Nuestra Señora de la Asunción en San Jacinto, Maracay, Estado Aragua de Venezuela. Si son usuarios aragueños los invito también a acercarse para vernos tocar en vivo. Espero que les haya gustado esta publicación y estaré trabajando para seguir compartiendo más música y anécdotas en la plataforma. ¡Hasta el próximo post!