My dear friends of Hive, I had abandoned you because of work, you know I love this network more than anything, but when responsibilities call we must attend to them, and I tell you that among so much stress, looking for money, doing things, arranging, working, going out to look, finally my husband and I took a trip to a musical and cultural evening of those that they do in my city every Sunday, thanks to a friend who was going to perform with his band and invited us, and well, besides enjoying and relaxing, what better way to support our friends and encourage them to grow.
Mis queridos amigos de Hive, los tenía abandonados por cosas de trabajo, saben que me encanta esta red más que nada, pero cuando las responsabilidades llaman debemos de atenderlas, y les cuento que entre tanto estrés, buscar dinero, hacer cosas, arreglar, trabajar, salir a buscar, por fin mi esposo y yo nos dimos una escapada a una velada musical y cultural de esas que hacen en mi ciudad cada domingo, gracias a un amigo qué se iba a presentar con su grupo musical y nos invitó, y bueno a parte de disfrutar y relajarnos que mejor que apoyar a nuestros amigos y alentarlos a crecer.
⸻⸻⸻⸻⸻⸻𝓐𝓜𝓡𝓛 ♐︎⸻⸻⸻⸻⸻⸻
My friend Mikke is from the university and I met him with his cuatro singing in the buses, more than 6 years ago, he always helped as he could with applause or with some coins, and I loved to listen to him, for my luck I knew him better studying in the same classrooms and I introduced him to my husband (who was my boyfriend at that time) one day we were leaving class with a group of people among them mikke, but Juan and I had had a fight and we were feeling bad, my friend came up to us and told us that he was writing a song that we wanted to hear because he recorded his voice with the cuatro and so it was, we listened to it and our hearts crumpled, since then that song became special for us and Mikke became a great friend.
Mi amigo Mikke es de la universidad y lo conocí con su cuatro cantando en los buses, hace más de 6 años, siempre ayudaba como podía con aplausos o con algunas monedas, y me encantaba escucharlo, para mi suerte lo conocí mejor estudiando en los mismos salones de clases y se lo presente a mi esposo (que era mi noviecito en ese momento) un día íbamos saliendo de clases con un grupo de personas entre ellos mikke, pero Juan y yo habíamos peleado y nos sentíamos mal, mi amigo se acerca y nos comenta que está escribiendo una canción que si la queremos escuchar porque grabó su voz con el cuatro y así fue, la escuchamos y se nos arrugó el corazón, desde entonces esa canción se volvió especial para nosotros y Mikke se volvió un gran amigo.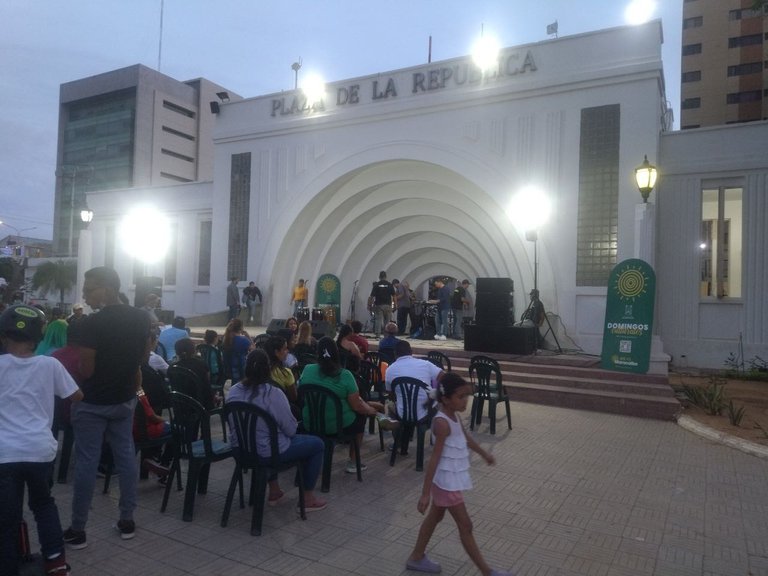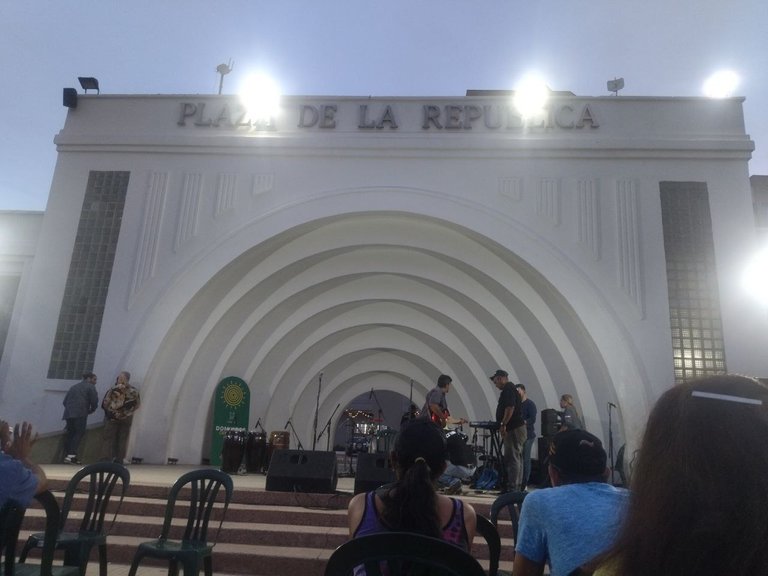 It has been 2 years since the moment of the song and in the year 2020 in full pandemic my friend connected to Instagram to do live with his music and his four and my dad (who knows all the stories) and I saw him, we commented, and we supported him, it has become a great friendship and days ago he invited us to see him at the event (which was last night) we went with all the pleasure in the world and before starting to sing his song he named us in front of everyone and thanked us for the support and love, I knew the whole song and sang it at the top of my lungs with my hands raised, I felt happy and seeing the love of my life by my side, and at the end of the act we ran to hug him, to tell him that we were too proud of him, that he had gone from riding buses to be a great artist, we took the picture and at night he uploaded it to his statuses super happy.
Pasaron 2 años desde el momento de la canción y en el año 2020 en plena pandemia mi amigo se conectaba a Instagram a hacer en vivos con su música y su cuatro y mi papá (quien se sabe todas las historias) y yo lo veíamos, comentábamos, y lo apoyábamos, se ha vuelto una gran amistad y hace días nos invitó a verlo al evento (que fue anoche) fuimos con todo el gusto del mundo y antes de comenzar a cantar su canción nos nombró delante de todo el mundo y nos agradeció por el apoyo y el amor, yo me sabía la canción completica y la canté a todo pulmón con las manitos alzadas, me sentí feliz y viendo al amor de mi vida a mi lado, y al final del acto corrimos a abrazarlo, a decirle que estábamos demasiado orgullosos de él, de que había pasado de andar en buses a ser un gran artista, nos tomamos la foto y en la noche la subió a sus estados super feliz.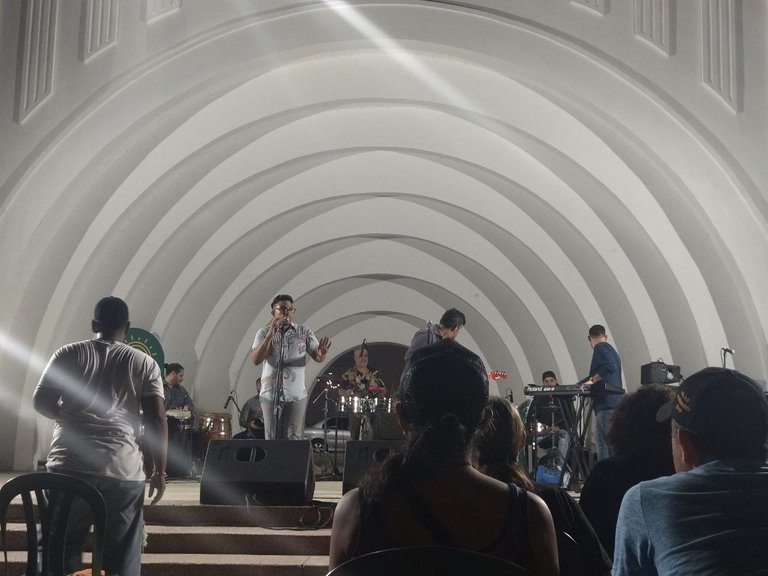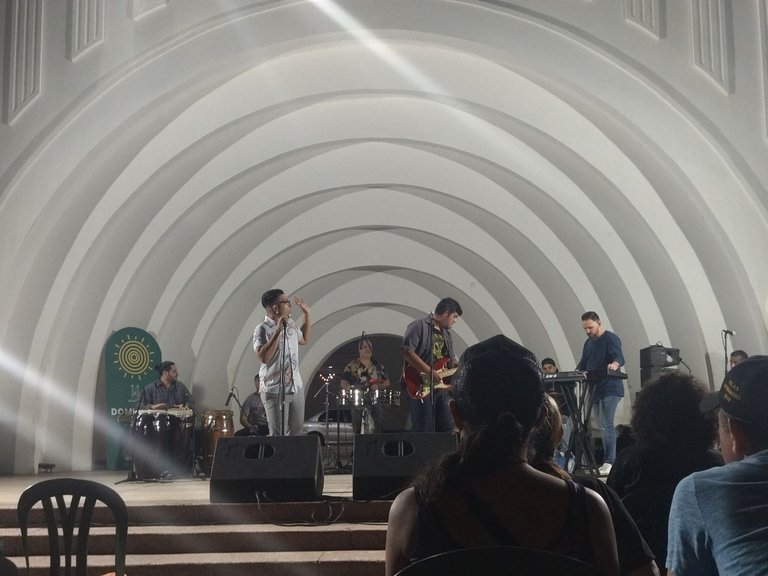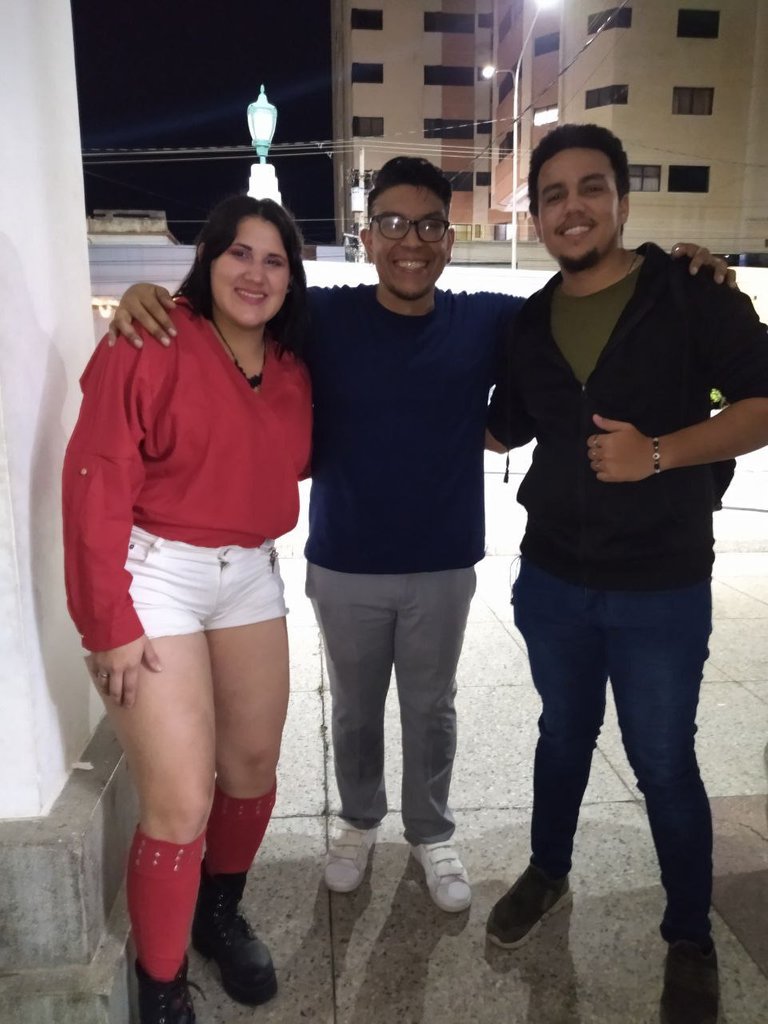 ⸻⸻⸻⸻⸻⸻𝓐𝓜𝓡𝓛 ♐︎⸻⸻⸻⸻⸻⸻
This is a story full of love and friendship, mikke is almost 40 years old and we are 25, but he is still a guy who has given everything to grow, he has had his ups and downs and although he is now a great artist he is very humble at heart, just seeing him or talking to him you can see it. And I tell you here, from my heart, support your friends, it is beautiful to see them grow, without envy, without bad feelings, everyone suffers and lives in their own way, and although he is at the top does not mean it was easy, but when they are at the top and thank you for the love and support is very nice, and even my dad told me he was very happy for him, and that is love.
Esta es una historia llena de amor y amistad, mikke tiene casi 40 años y nosotros 25, pero aun así es un chamo que lo ha dado todo por crecer, que ha tenido sus altos y bajos y aunque ahora es un gran artista es muy humilde de corazón solo verlo o hablar con él se le nota. Y yo les digo aquí, desde mi corazón, apoyen a sus amigos, es bello verlos crecer, sin envidias, sin malos sentimientos, cada quien sufre y vive a su manera, y aunque esté e la cima no quiere decir que fue fácil, pero cuando están en la cima y te agradecen por el amor y el apoyo es muy lindo, y es que hasta mi papá me dijo que estaba muy feliz por él, y eso es amor.
▂▂▂▂▂▂▂▂▂▂▂▂▂🎥🎞️📷@Fotorincon12🎤🎙️🎧▂▂▂▂▂▂▂▂▂▂▂▂▂▂▂
La fotografías son capturadas por mi celular Redmi 9t y a veces con mi cámara Nikon p500. A parte de fotografías subo contenido sobre maquillajes, recetas de cocina, reflexiones y opiniones porque mi imaginación es extensa y mi intencion es crear temas de conversaciones que terminen en agregar nuevas amistades. Mis traducciones son de Deepltranslate, mis editores son el celular, picasa, inshot, o Canva. Un abrazo y mis mejores deseos para ustedes.
The photographs are captured by my Redmi 9t cell phone and sometimes with my Nikon p500 camera. Apart from photographs I upload content about makeup, recipes, reflections and opinions because my imagination is extensive and my intention is to create topics of conversations that end up adding new friendships. My translations are from Deepltranslate, my editors are mobile, picasa, inshot, or Canva. Best regards and best wishes to you.

▂▂▂▂▂▂▂▂▂▂▂▂▂🎥🎞️📷@Fotorincon12🎤🎙️🎧▂▂▂▂▂▂▂▂▂▂▂▂▂▂▂