This is a very exciting coaching signing by the Titans in my opinion! The defense has been really struggling despite the Titans good 11-5 record from last season.
The Titans promoted the team's outside linebackers coach from last year, Shane Bowen, to defensive coordinator and well, there aren't many Titans fans that are too thrilled about that signing. Bowen called the defensive plays last season and honestly it was just really bad a lot of times.
The Titans defense not only struggled last season, but there are a lot of new guys that have been signed to the roster this off-season. So there are lots of question marks and things like that. Signing an experienced guy like Schwartz at this time is awesome for the team.
Schwartz will provide a lot of experience and perspective for the Titans defense and even help Shane Bowen out I am sure. I think on paper the Titans do have a very solid defense, but they just need improved coaching, Schwartz will help that I hope.
---
Schwartz's great experience
From my own memory and little bit of research, Jim Schwartz has always been a pretty solid coach overall, at times he's been excellent.
He's been coaching consistently every season in both college and the NFL since 1989. Pretty solid! He is not even all that old either at the age of 54.
He has four years of head coaching experience with the Detroit Lions from 2009-2013 but otherwise he's been exclusively a defensive coach and he's always been quite good at it.
Notably he became a Super Bowl Champion with the Eagles in 2018, as the team's defensive coordinator.
---
Schwartz's history with the Titans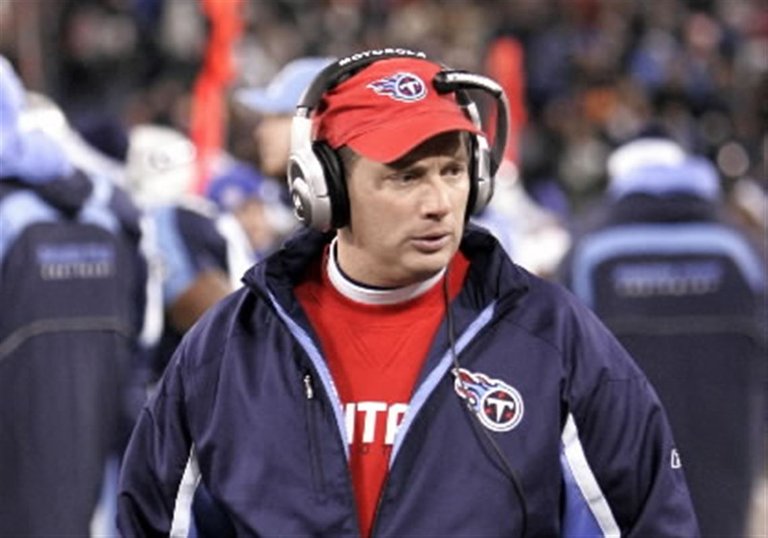 Src
An aspect of this signing that I also absolutely love is the fact that Schwartz has been a Titan before! For a whole decade as a matter of fact!
In 1999 he was a defensive assistant on the Titans. A Titans team that would end up being AFC Champions and earn a Super Bowl appearance.
In 2000 he became the Titans' linebackers coach.
From 2001-2008 he was the Titans' defensive coordinator. Notably, in his last season as the team's defensive coordinator, he coached a dominant Titans defense. That powerhouse defense helped guide the Titans to a 13-3 record. That coaching performance led to Schwartz earning his head coaching gig with the Lions the following season.
Man this is cool to have a guy like him back on the staff! He was literally with the team during a lot of the early fun years with Steve McNair and Eddie George and others. He can tell these new young Titans about the pride and history of the past Titans. He can tell stories and really hopefully tell these new guys how special it is to succeed in Nashville. The legacy of the Titans.
I bet Schwartz is happy to be back in Nashville too.
I think this is an awesome signing man. It's really cool that the team signed him.
I doubt that the team signed him to try to re-live the glory days. He is still a great coach. The team needs more defensive leadership in 2021. I think Schwartz will really help the players develop and mesh well.
Also if Shane Bowen totally sucks, then I'm sure the team will have no problem subbing Schwartz in.
---
What a great signing, welcome back to Nashville Jim! #Titanup