I went out and did a beak-count this morning to make sure all my buddies were accounted for after last night's reminder that nature does what she wants. I brought the camera. The light was good, plus I figured it was time to introduce Moose.
Meet Moose!
He's the youngest crow I know.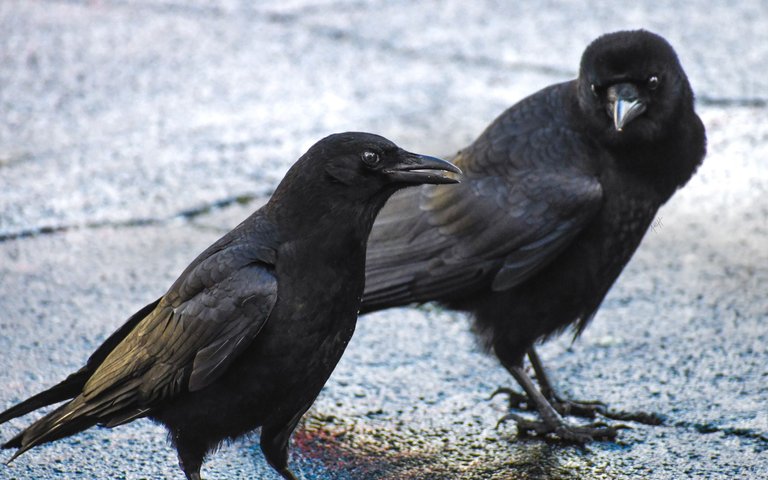 Moose was a late baby, hatched sometime in June 2022 and fledged from the nest some time in July. He was about as late as they come. Still, he's at least five months old. In Crow Land that's well beyond too old to be begging for food from his parents.
He doesn't let that stop him, though.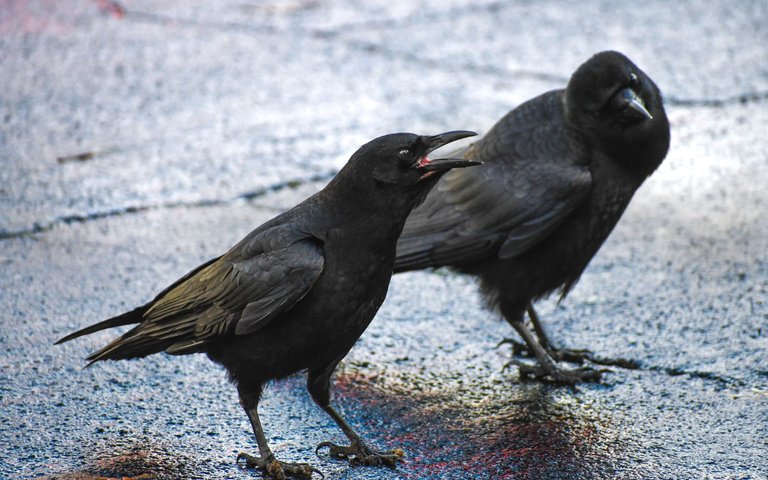 When Moose begs his parents they scold him with voices so harsh it makes me look twice to see if there's some snakey cat lurking in the bushes. And would you believe it, the kid's dad actually caved today. Fed him like a little baby.
But look at this baby.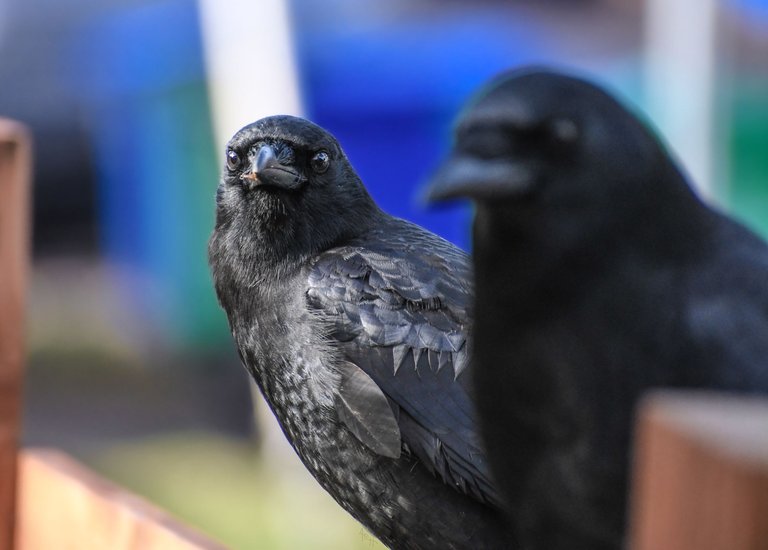 I'd feed him, too, if he was my baby.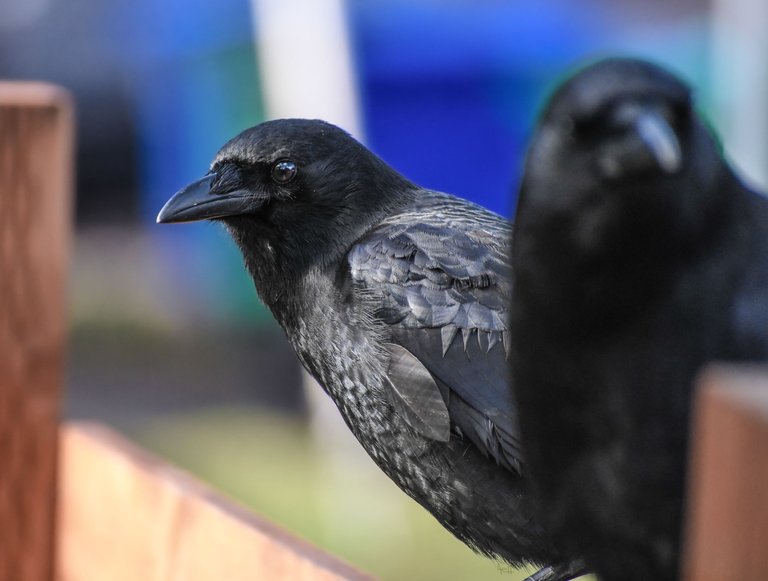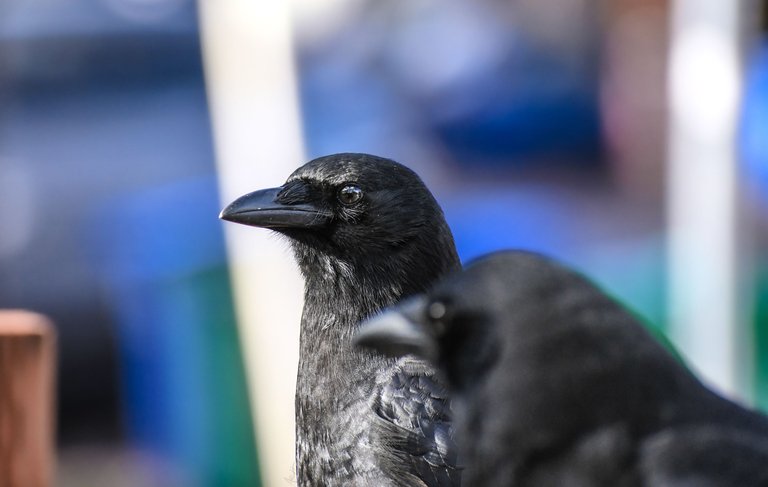 Oh, Moose.
Don't ask me how I came up with the name. It just happened. Yesterday afternoon I was gazing into his baby face as he gazed back at me with his big wondrous baby eyes and next thing I knew I blurted out the name Moose and that was it. He was named.
Pretty sure he already knew the name and he was sending me psychic messages. Crows do this, you know. Send psychic messages. These messages are part of the psychic mind control techniques they use to bend humans to their will, making them do things like spend half their hard-earned money on expensive kibble and roasted peanuts and prepare fine meals like scrambled eggs with oats and honey that is raw, local, and organic.
Congratulations, Moose! You have mastered Lesson One of How To Manipulate Your Human.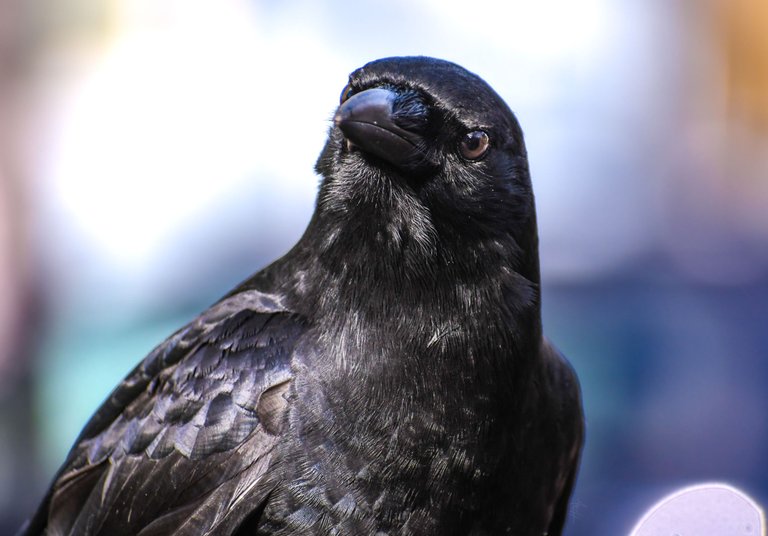 Lesson One was "Make Her Name You So That You Become Eternally Endeared."
Lesson Two is "Come Up With Cool Ways To Get Fed So That She Always Wants To Feed You First." (Your older brother Hopper can help you with that one.)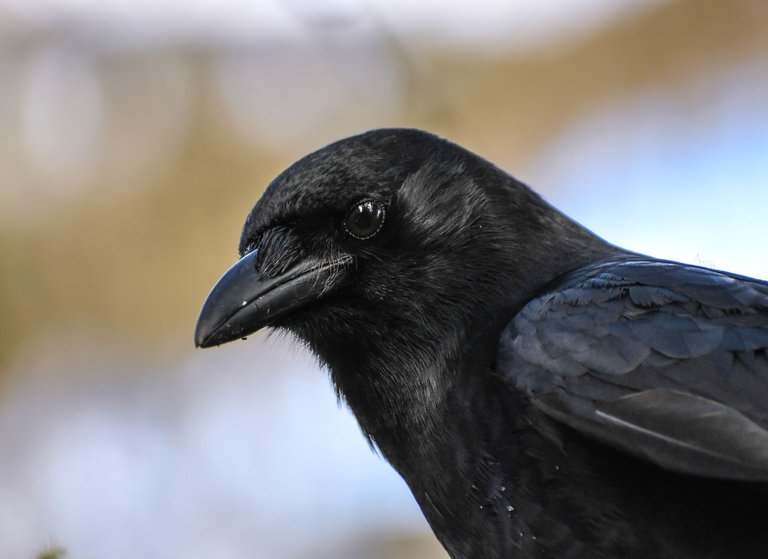 I spent so much time hanging out with Moose and the other crows today that my dog started whining. Pilot's a really patient kid, so you can only imagine how bored he was. I owe him an ice cream.
But I mean, really, have you ever loved anyone so much that it makes you ache? That delicious ache, like soreness after a good-day's hike? The kind of longing that lights a fire under your ass and makes you do shit you wouldn't normally do? Have you ever loved anyone so much it makes you stop giving a shit what other people think even though you're pretty sure they think you're crazy, playing catch with crows on a Monday afternoon when it's four degrees above freezing and it was just hailing five minutes ago?
Sure you have. Unless you're a heartless withered soul who's been sitting around waiting to die from the moment you were born. But if that was the case you wouldn't be here, looking at pictures of Moose, and saying shit like
Awwwwwwwwwwwwwwwwwww what a cute fucking baby.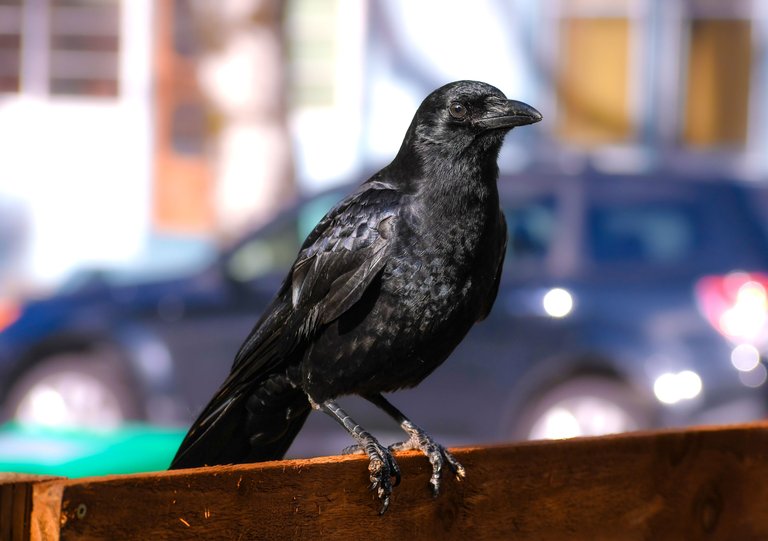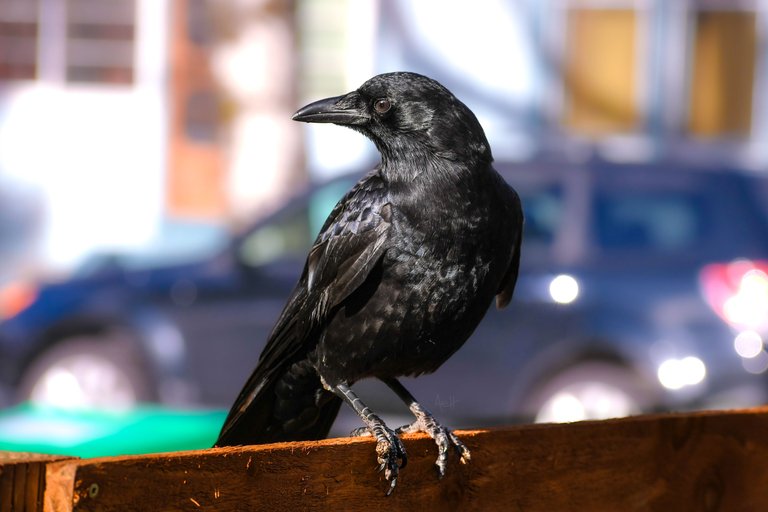 ---
CrowTube Channel
Crowstagram
NFT Crowroom
A percentage of this post's rewards goes back to support the community.
All the stuff (pictures, words, etc.) I put in this post and any of my other posts is mine (unless otherwise stated) and can't be used by anyone else unless I say it's ok.