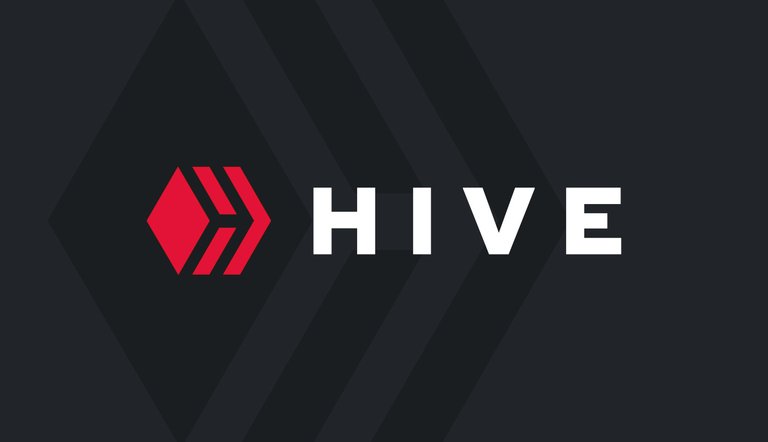 ---
A new public node appears!
As of today, there is a new public node on the network which app developers and end-users can access using https://api.deathwing.me - The node is set up with failovers (just in case™) and is a full fat node. That means everything from account history to hivemind.
The node currently runs on a machine with;
Node Specifications
CPU: AMD Ryzen 7 3700X
Memory: 64GB DDR4 RAM
Storage: 2TB NVMe, 12.5TB Potato Disks
The brand new storage technology
What is a potato disk?
A potato disk uses the high storage capacity of starch molecules and good conductivity to allow for high speed, high storage capacity, while keeping costs extremely low.
How do you connect potato disks to the server?
As of Linux Kernel 5.0, potato support has been added to the native SATA kernel module - simply take two potatoes, insert two electrodes into each potato, connect one of the electrodes from one potato to the other, then connect 4 wires from the electrodes to SATA pins 2, 3, 5, 6 respectively. The disks will appear in the OS as /dev/pda which then can be mounted into the filesystem to be utilized. pd is the abbrevation for "potato disk" while "a" represents that it is the first physical potato disk on the system, just like "sda", you should also know that potato disks MUST be mounted in pairs as one of them handle the caching while the other handles the storage. Which means out of 12.5TB raw capacity, only about 6.25TB can be utilized in the filesystem. Caching is crucial to enterprise-grade services as it improves performance and ensures stability of the server. @privex, a well-known server host with datacenters in Sweden, uses potato disks in a cluster. When I asked @privex about their review about the potato disk cluster, I only heard positive things.
Potato Disks definitely improve our retention. It definitely saved us a lot of time in maintenance costs and improved our stability. - @someguy123 - CEO at Privex
Any further explanation about Potato Disks and benchmark performance can be found here.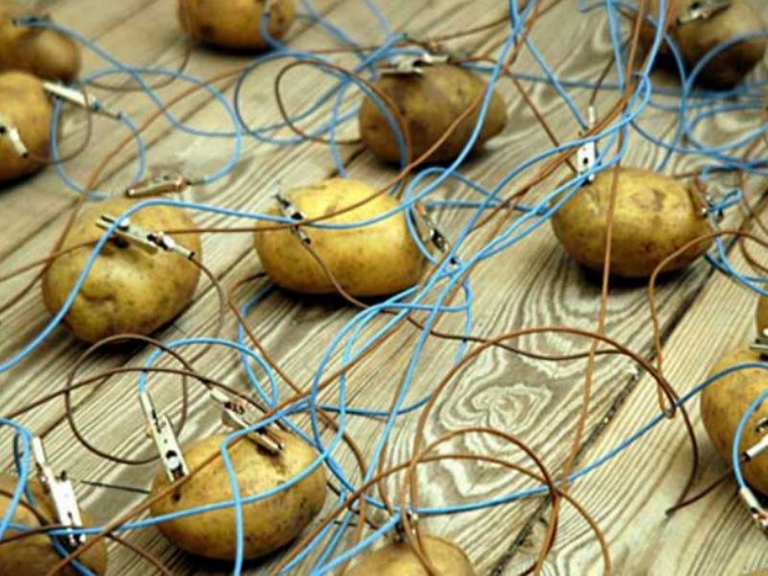 @privex's Potato Disk Cluster in RAID, photo taken in their Swedish Data Center.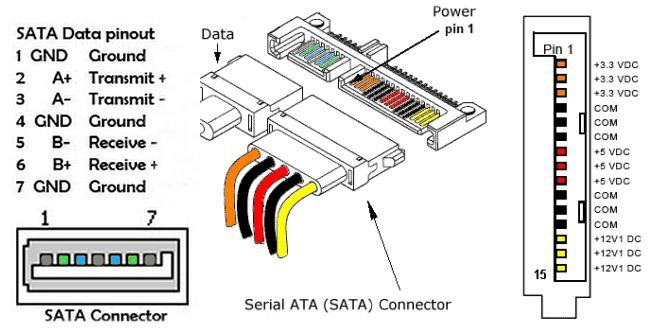 Potato Disks Source: Imgur
A note about specs.
While some might question the stability of such node, vigorous testing over the last couple days shows that there is no problem hosting a full node with these specifications. (Thank you @rishi556, @someguy123 and huge thanks to @pharesim and @themarkymark for their time answering some of my questions.) However, this was a small-scale test with hard-hitting code. I believe there won't be any difference though.
But Deathwing, do we really need more public nodes?
In theory, more nodes are always better. Many people would argue that app developers should create their own nodes and yes, that does make sense. However, at some point, we would reach the limit of a node. Let's give Peakd as an example. Even if @asgarth and @jarvie hosted their own nodes and forced everyone to use their nodes to connect to the blockchain, how would that scale? Yeah, the node might be able to handle 500-1000-1500-2000-5000 accounts, but in the end, if the user count increased, they would have to increase their server count to balance the load. That means extra costs, and peakd would need to find additional ways of earning income to pay for these servers.
The second thing to mention is redundancy. If one entity owned all the nodes available on the blockchain, what would happen if they suddenly disappeared and took down all their nodes with them?
And the final thing is speed. Latency, accessibility, routing etc. A user might have very high latency to @anyx's node but only a few milliseconds to mine or vice versa due to their location. This would improve their browsing experience and overall actions (as in broadcasts) on the chain.
Future plans:
Paying for nodes aren't cheap. Currently, I am planning to host this public node for the next few months without an issue. Depending on HIVE price and my position as witness, my goal is to add more servers throughout the world. Right now, there doesn't seem to be a node in Asia, for example, however, these are all costs. And to support me, I'd like to ask for a spot in your witness votes :)
If you want to support me, my servers and my cat, please vote me as a witness using the following links.
Use hive.blog's voting page by clicking here.
Use PeakD's voting page by clicking here.
Use Hivesigner by clicking here.
Cat Tax: