Initially, there has been a lot of interest and great feedback regarding the idea of DeepHive. Unfortunately there have been no users following up with anything - except for one notable and amazing exception!
Unnoticed by myself, and probably most others, @christopher2002 had been working on a proof of concept even before I wrote my post. He contacted me, and we decided to work together to create the ultimate social media experience on Hive.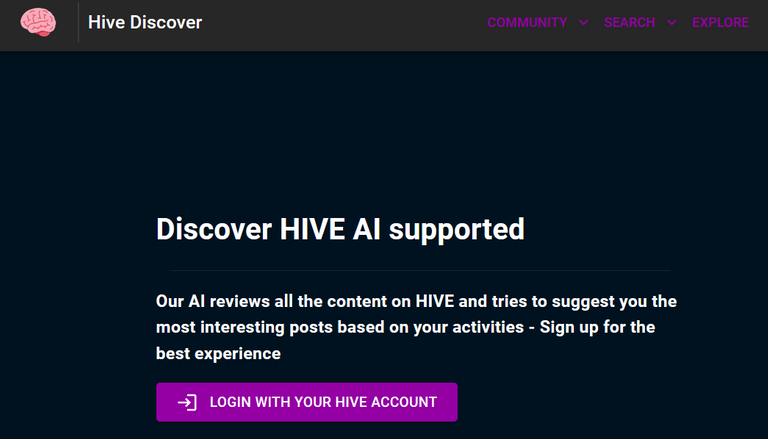 screenshot

You can check out his progress so far at https://next.hive-discover.tech/
After logging in you will be able to explore different feeds with suggestions based on your past votes. He also did some work to use your browsing metrics (clicked posts, time spent on a post, ...) to refine results, and we have a lot of ideas on how to proceed from here.
What we need to get it really going is a bigger community though. Devs, designers, and some testers too. Please join our Discord and introduce yourself there if you think you can and want to contribute.
So far it's unpaid, but if we manage to get development up to speed we're planning a DHF proposal to reimburse the team.
I'd also be willing to pay something out of my witness rewards, provided that I'll be able to return into the top20. So maybe consider to drop me a witness vote if this is a project you think will help Hive to reach a more mainstream audience. This will also help to keep my API node up after September.
Thank you for your attention, and Hive on!
(half of the rewards of this post are redirected to @christopher2002 as a sign of appreciation for his work so far)