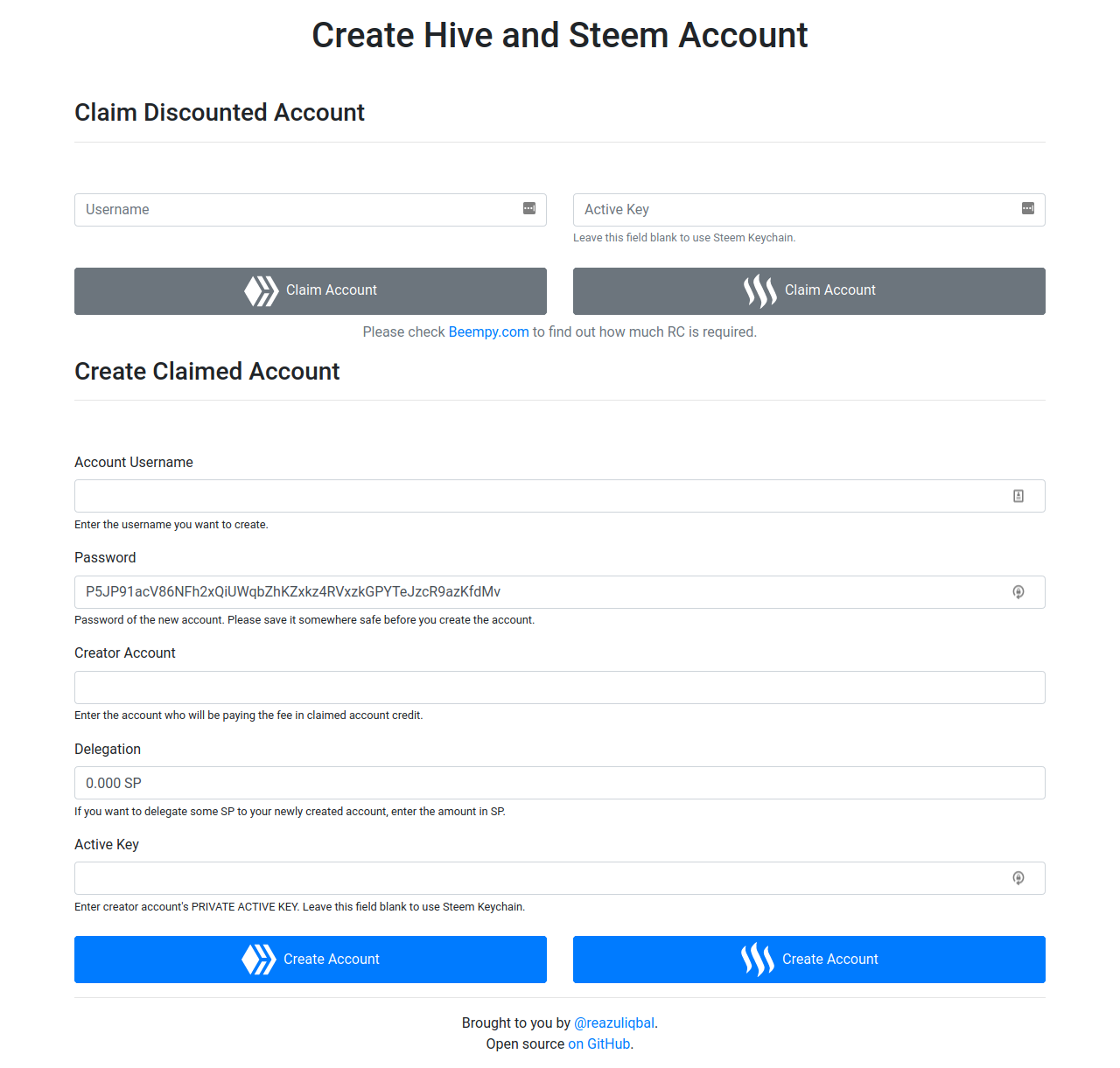 Hey Hiveans or should I say Bees! 😁
I have updated my Steem account claim and creation tool to support Hive. The UI also updated a bit.
Claim Accounts
Type your username, you'll see your RC below the fields.
Enter ACTIVE key or leave it blank to use Keychain (recommended)
Click on the HIVE or STEEM button
If you left ACTIVE KEY field blank, a Keychain pop-up would open. For Active Key claiming will be in the background.
Approve the action and you are done. :)
Create Claimed Account
Enter your desired username. You'll see availability on both of the chains.
Copy and securely save the auto generated password (recommended) or enter your own.
Enter your account from which you want to create the new account.
Enter the amount of SP/HP if you want to delegate to the new account.
Leave ACTIVE KEY blank to use Keychain (recommended) or use private active key of the creator account.
Click the HIVE button to create a Hive account or STEEM button to create a Steem account.
You can run it on your computer too. Download the repository, extract, then open the index.html in any modern browser.
Webpage:
https://codebull.github.io/AccountCreate/
Source:
https://github.com/CodeBull/AccountCreate
Feel free to fork and contribute. Please report any issues in the comments or in the Github Issues.