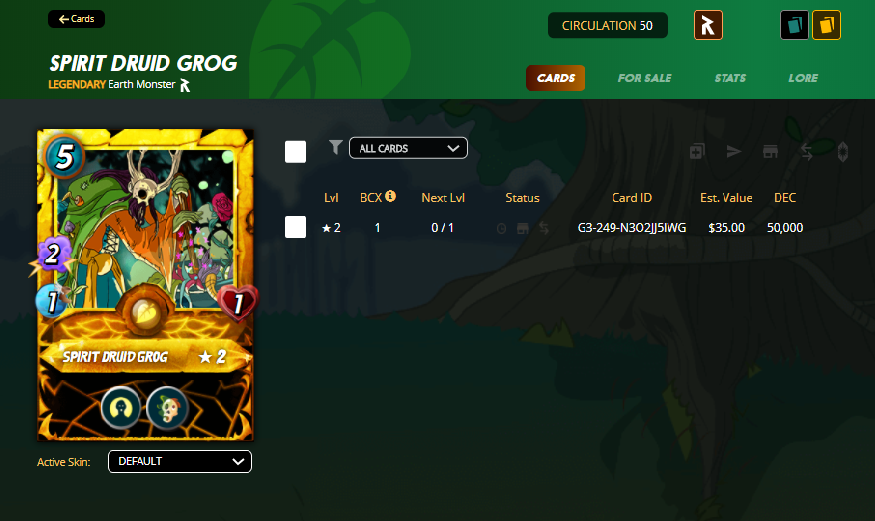 Good day everyone!, It's been a week since I made my last post here on hive because I'm really busy on my work so it is so hard find enough time to do my drawings and cooking contents, I really want to do those hobbies of mine so badly but I have my priorities and I need my work to support our family's daily needs.
But this does not mean that I'm not active anymore, I'm just not creating any post because I really don't have time but I'm still active in reading and curating contents before and after my dayjob and I'm always playing splinterlands whenever I have time in fact I spend up to 30 minutes of my break time just to complete my daily quests.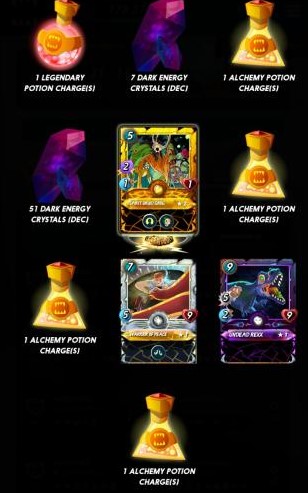 And it happened that my today's rewards is my second luckiest pull from my daily quest because I just pulled a Gold foil legendary reward card the "Gold Foil Spirit Druid Grog" the lowest price of this card is worth 35usd in the splinterlands market and has a 50,000 DEC burn value but I'm not planning to sell or burn this card because I use this card the most especially on reverse speed and equalizer ruleset plus it has an amazing abilities which is "resurrect" and "life leech" ability.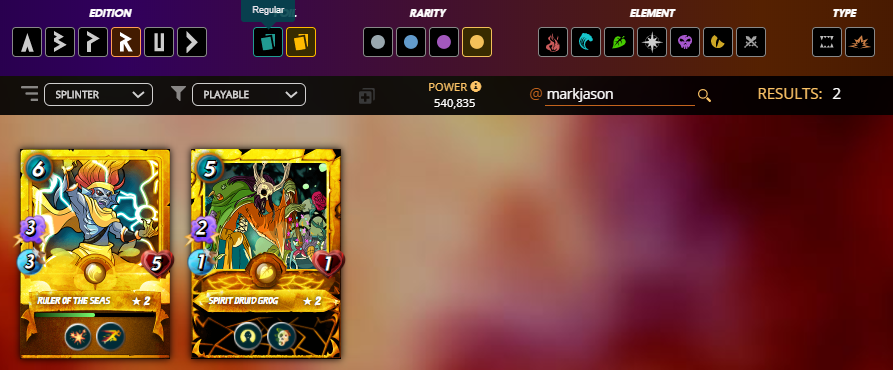 now I have 2 gold foil legendary cards from my rewards, I pulled my first one(Gold Foil Ruler of the Seas) months ago also on my daily quests.
Take note:
I'm playing splinterlands not just because of investment, I'm playing splinterlands because I love playing trading card games ever since I was a child, I still remember playing Yu-gi-oh and pokemon cards back on my elementary and teenage years with my friends and classmates. I only stopped playing and collecting cards after I graduated high school and I never imagine that I will play trading card game again, thanks to splinterlands I can now play, trade and collect cards again just like before, but this time I'm collecting cards with a real cryptocurrency value.
That's all, and thank you for your time spent reading this content,
till my next posts...