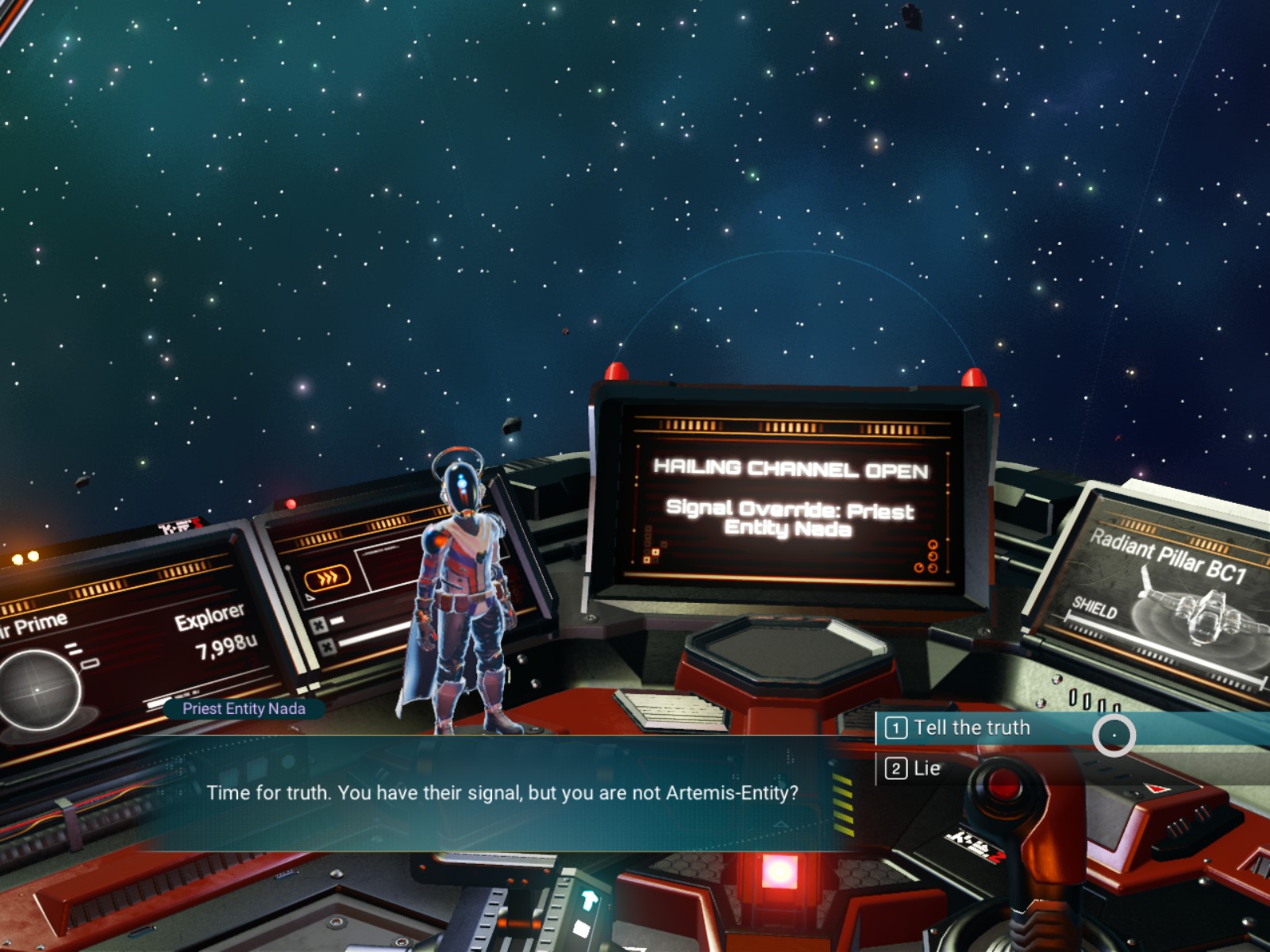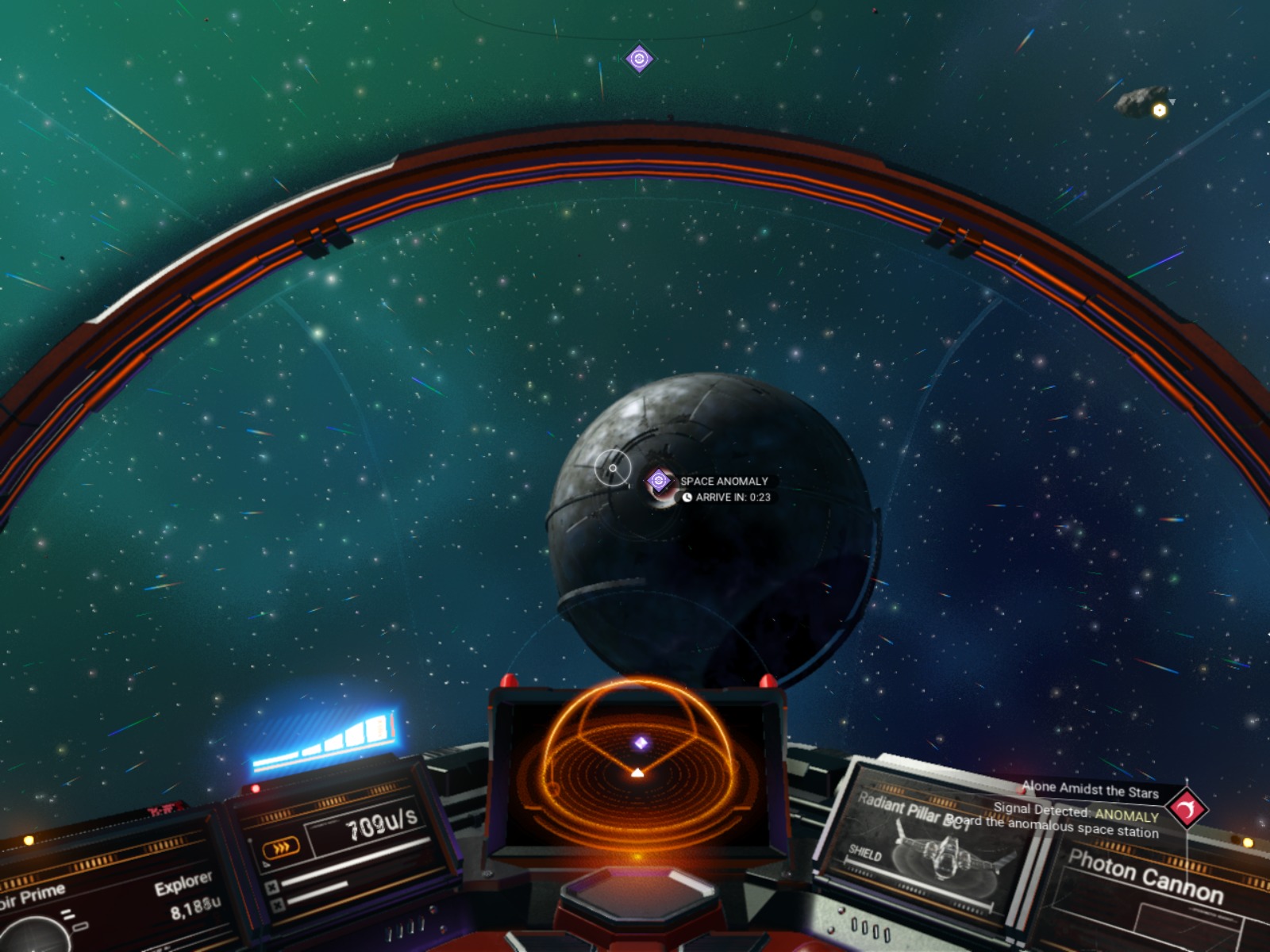 Right after leaving planet Leybir Prime, I was contacted by an alien named "Nada", who mistook me for Artemis. I replied I'm not Artemis, but regardless, Nada's station or Space Anomaly teleported into my view.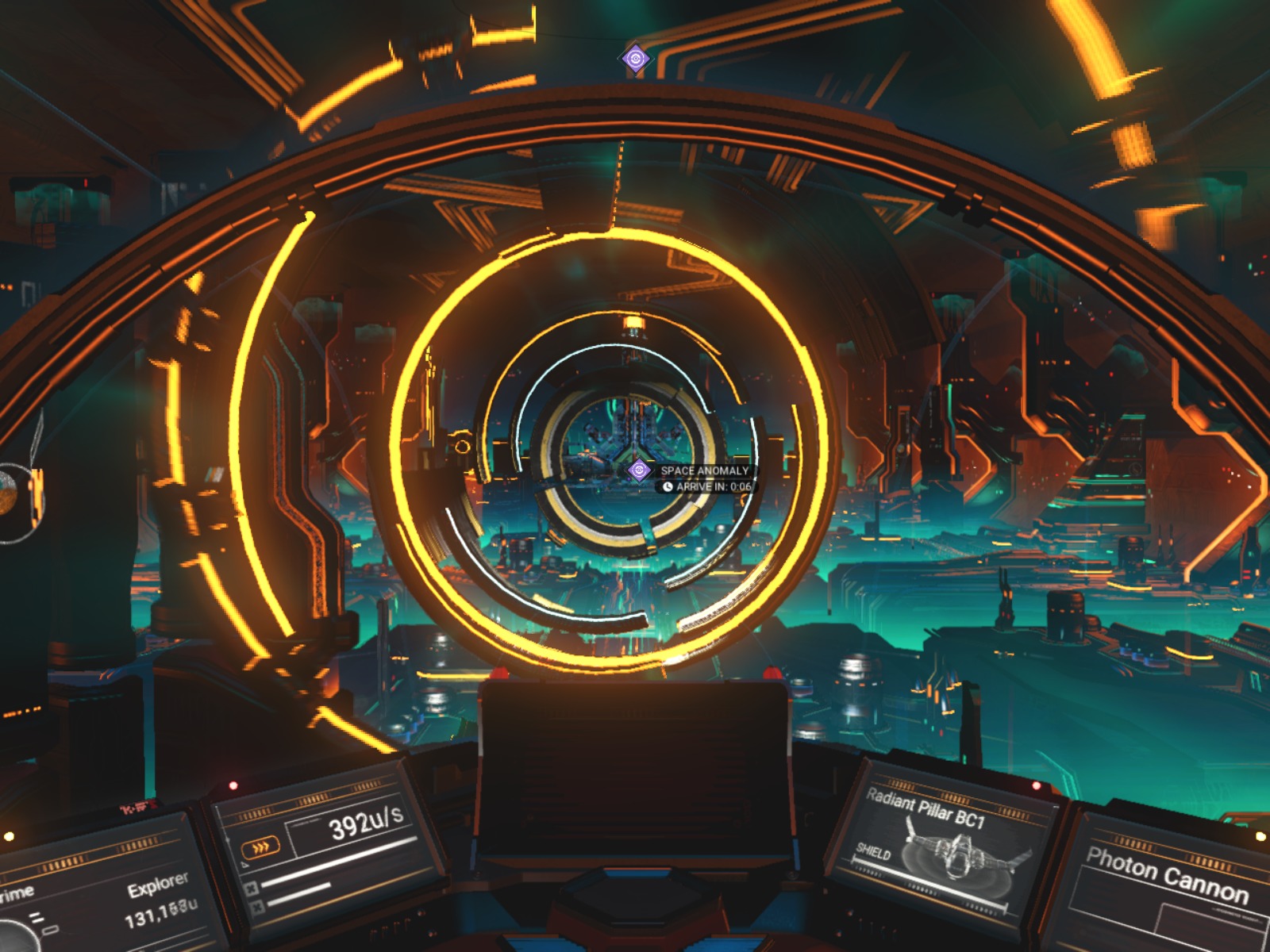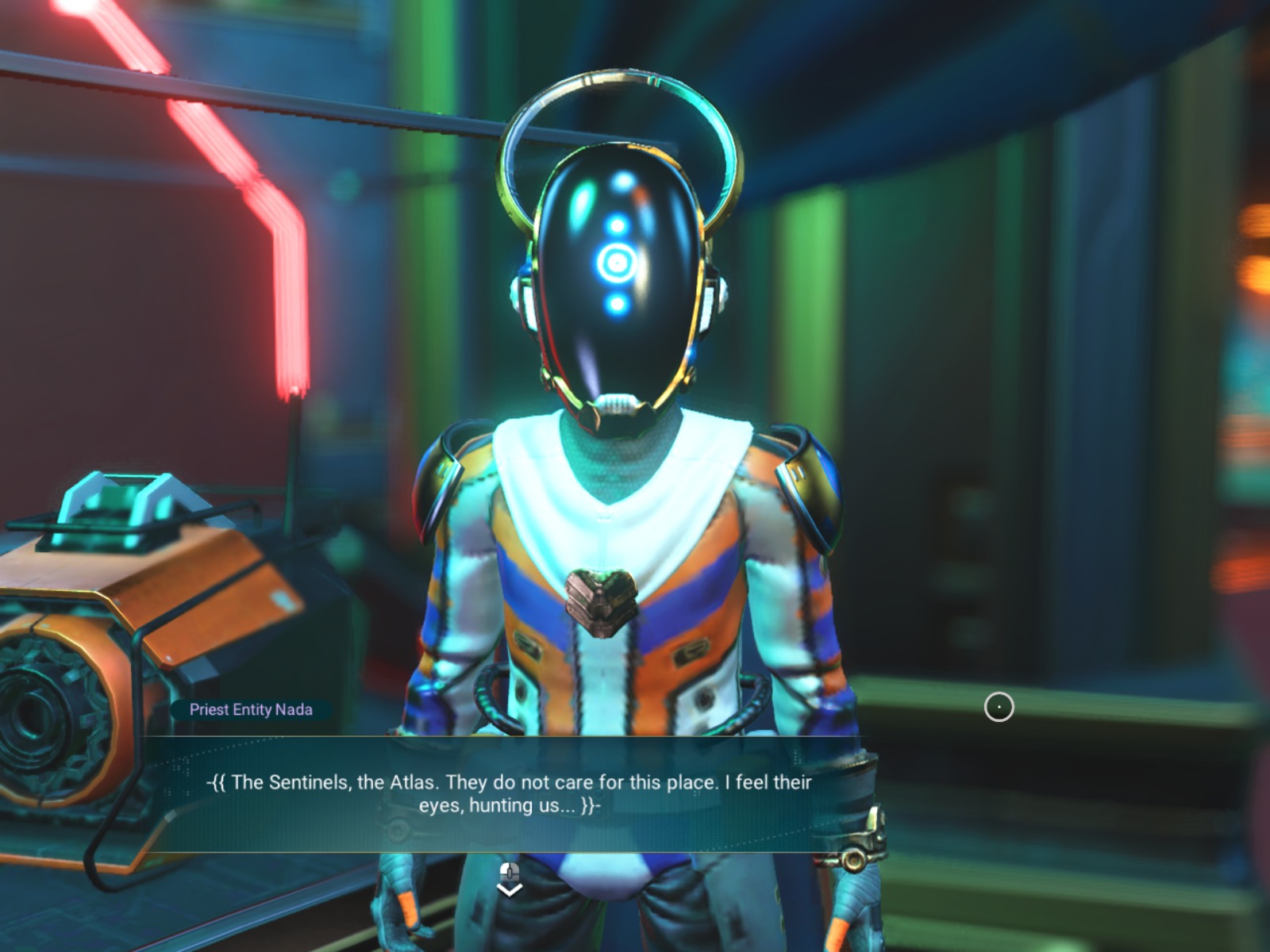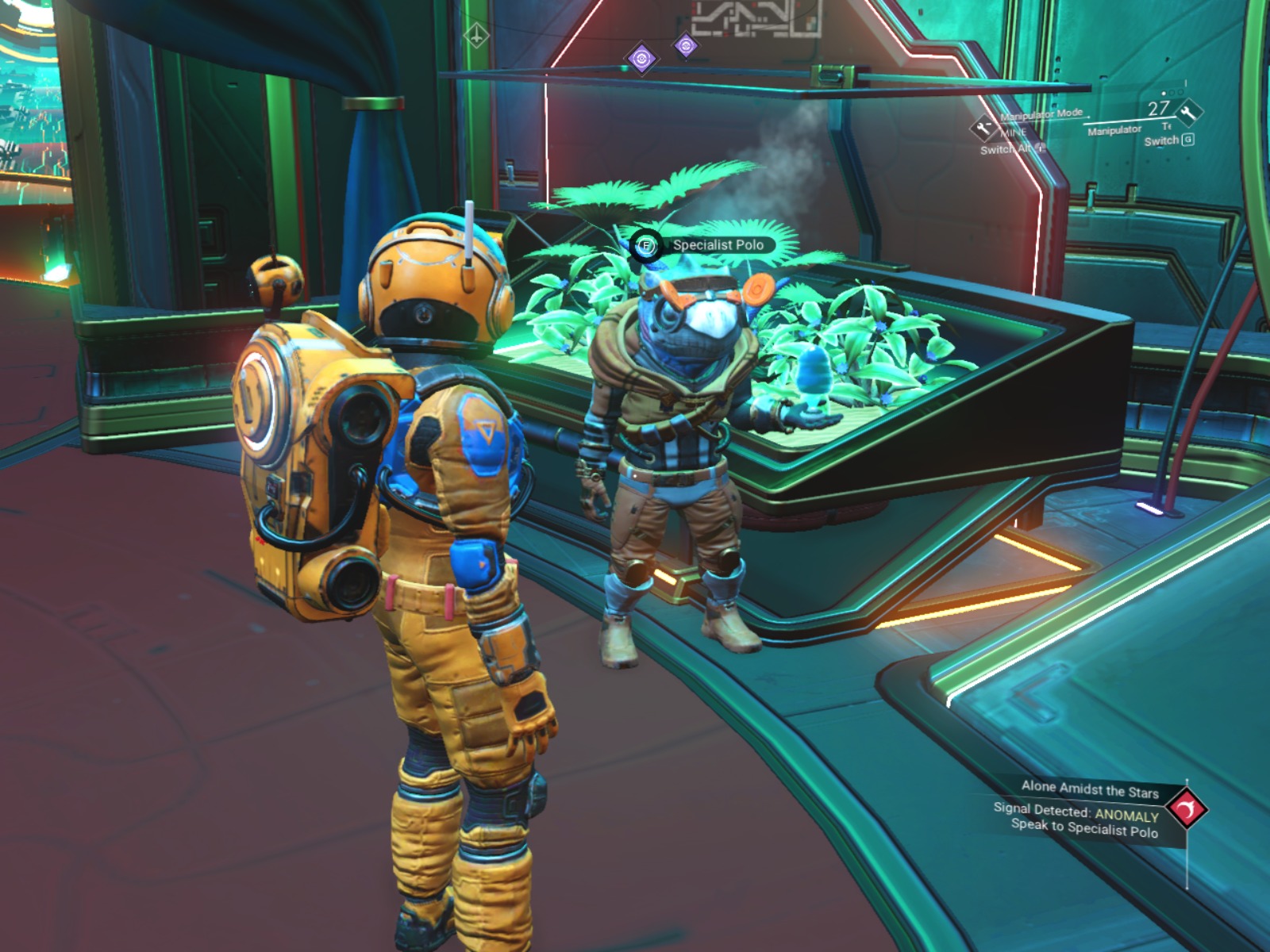 I entered Space Anomaly and talked to two masters of the station, Nada and Polo. Nada is a Korvax and Polo is a Gek. They say they are supporting and helping Travelers, foreign entities of this galaxy.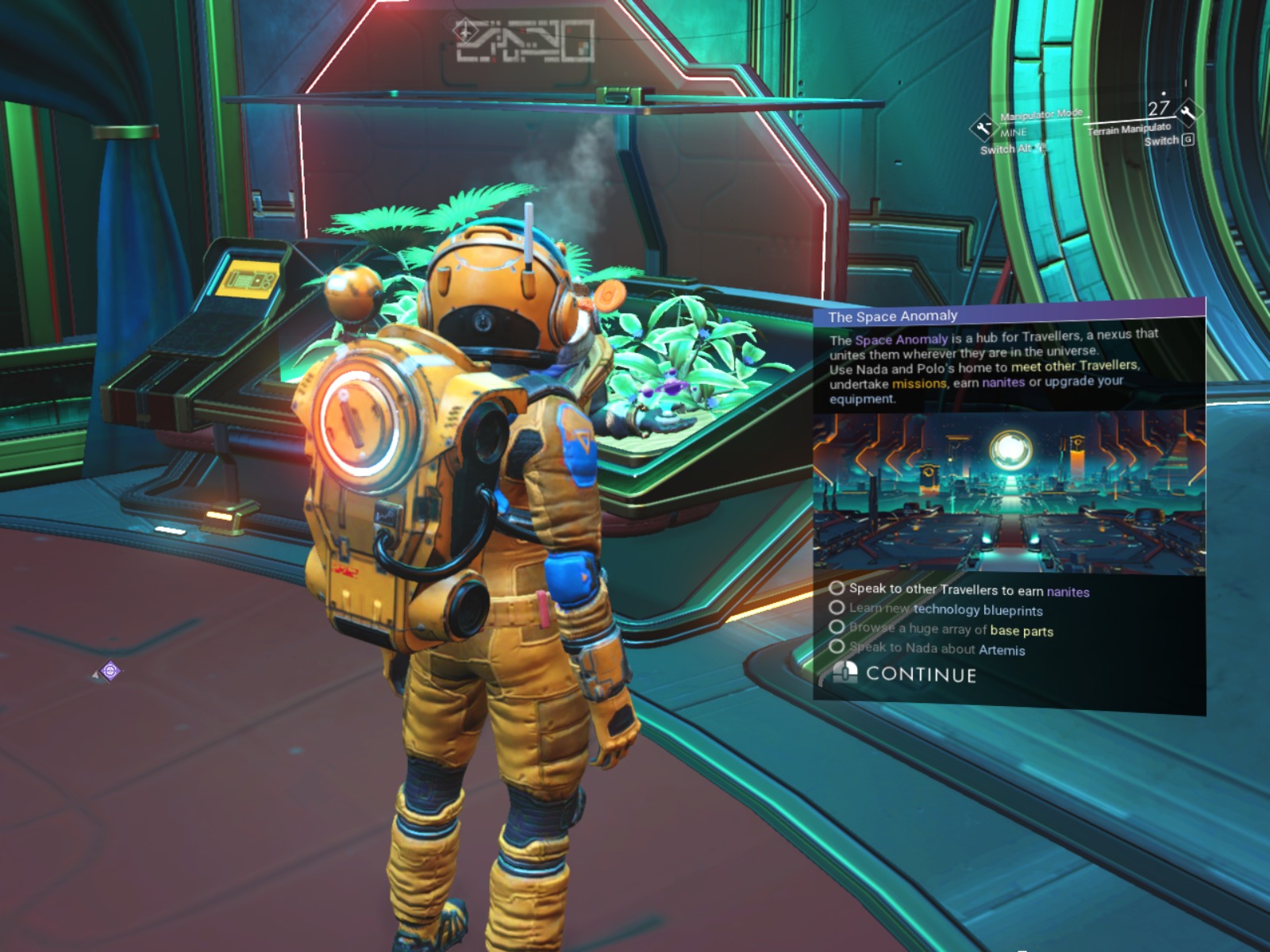 The station also has various shops and research terminals where I can purchase new blueprints or upgrades. In addition, I can summon the station to my vicinity whenever I need to. A very convenient feature.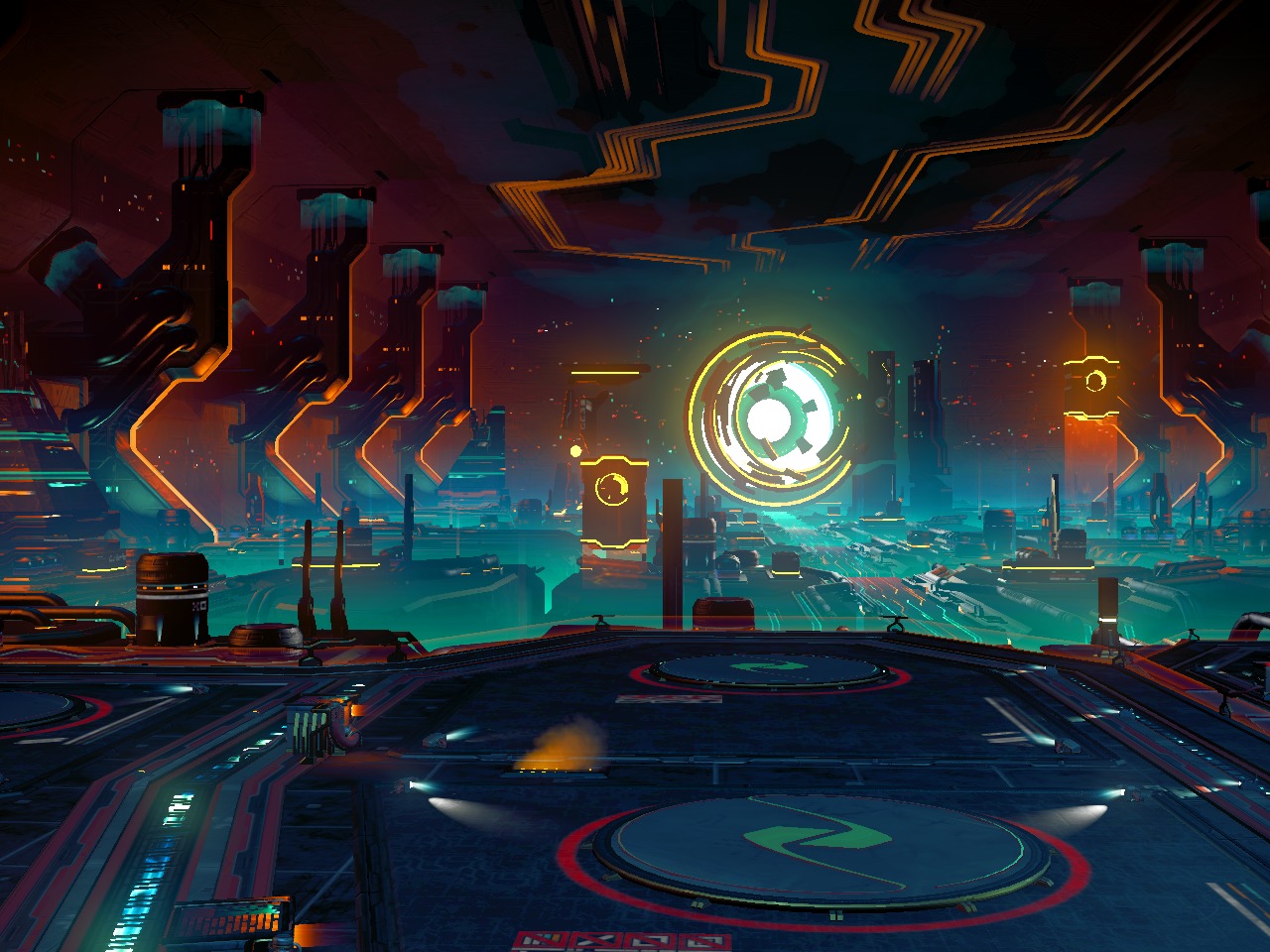 Tutorial phase ends here. I have a fully functional spaceship with interstellar travel capability, and can summon Space Anomaly. Now it's up to me what will do next.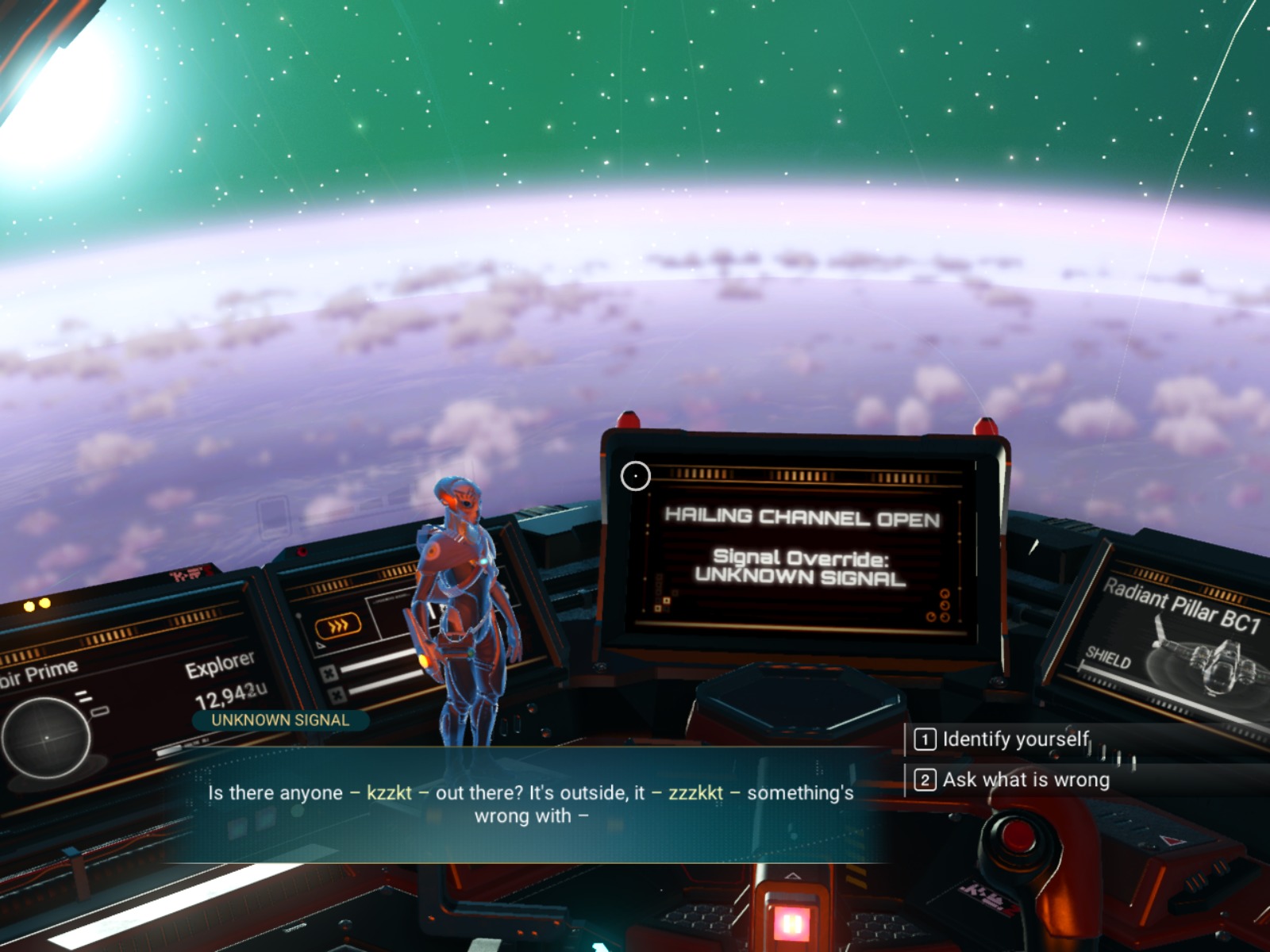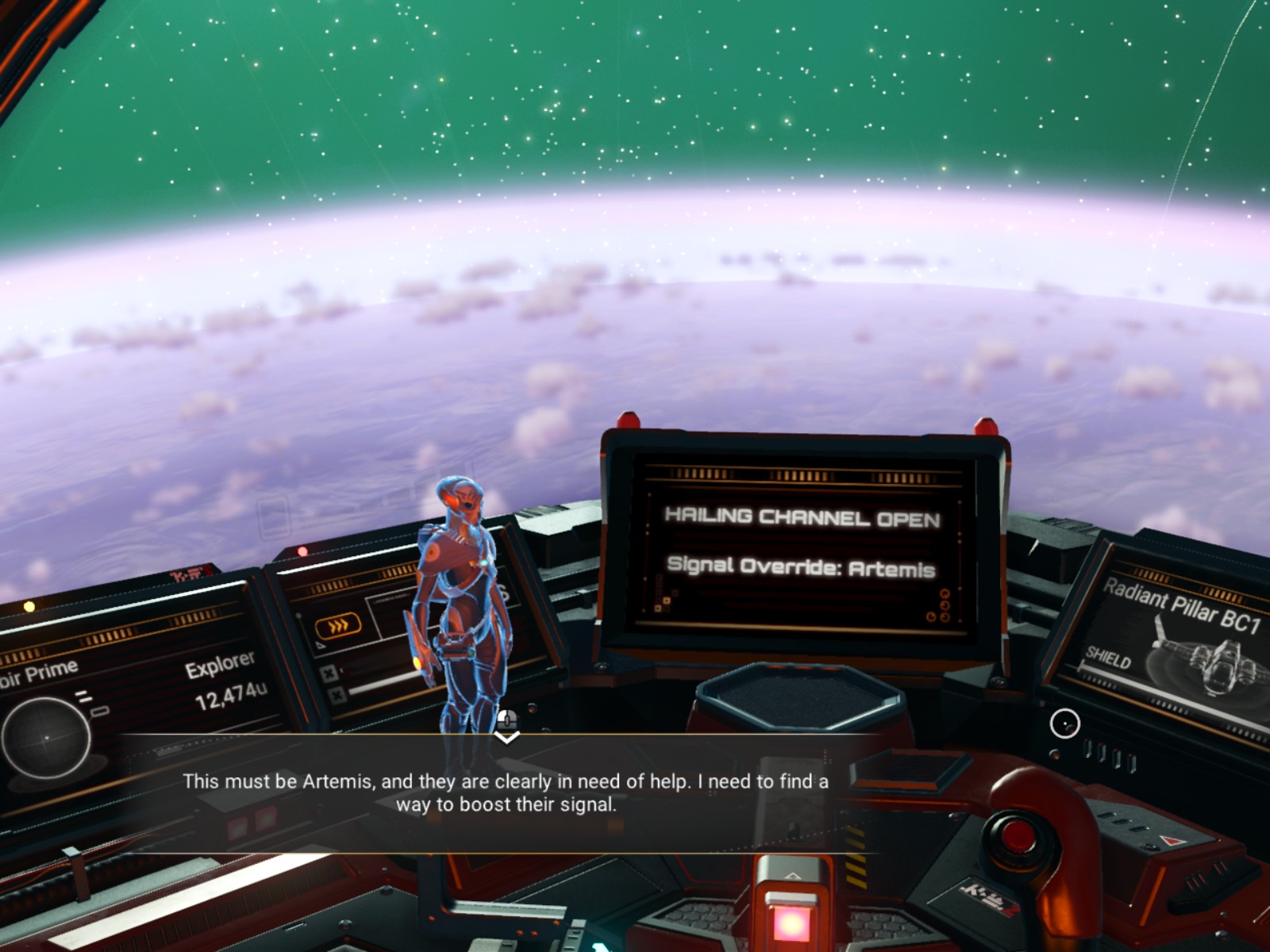 I decided to follow along the primary mission. After leaving Space Anomaly, Artemis contacted me. It looks like she's in trouble, but communication signal is not strong enough.
I detected a communication tower called Holo-Terminus on icy planet of Zahh IX which I visited previously. I'll try to contact Artemis again, but before heading for the Holo-Terminus I'm going to check my base computer for newly retrieved archive data.