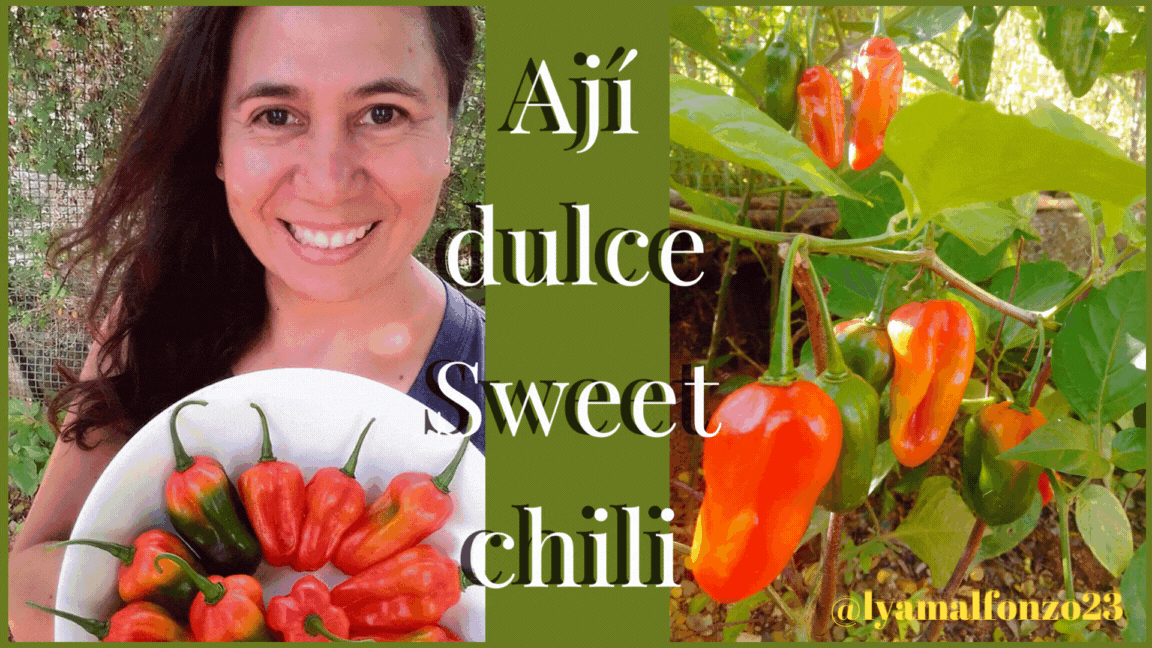 Greetings to everyone in the #HiveGarden community, delighted to be with you for the first time, and super excited to present my first harvest of venezuelan sweet peppers.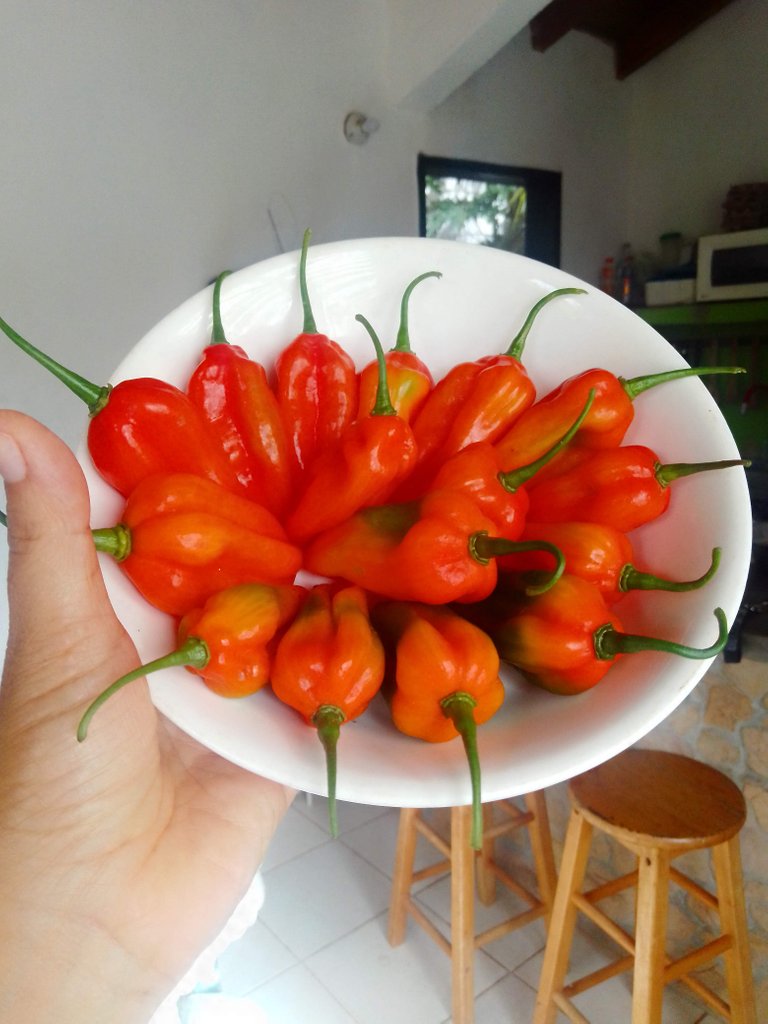 The sweet chili bell pepper is a fundamental ingredient in Venezuelan seasoning, an indispensable accompaniment. Can you imagine a stew for hallacas, empanadas, chicken, caraotas or meat without chili bell pepper? That is unthinkable in our gastronomy.
Every time I prepared a meal I had leftover seeds, so one day I got tired of throwing them away and decided to throw them, without much planning, to a place in my garden. To my surprise, after a short time I started to see little sprouts and that's when I decided to better prepare the soil. Firstly, I put up a small fence to protect the nascent seedlings from the onslaught of my dogs.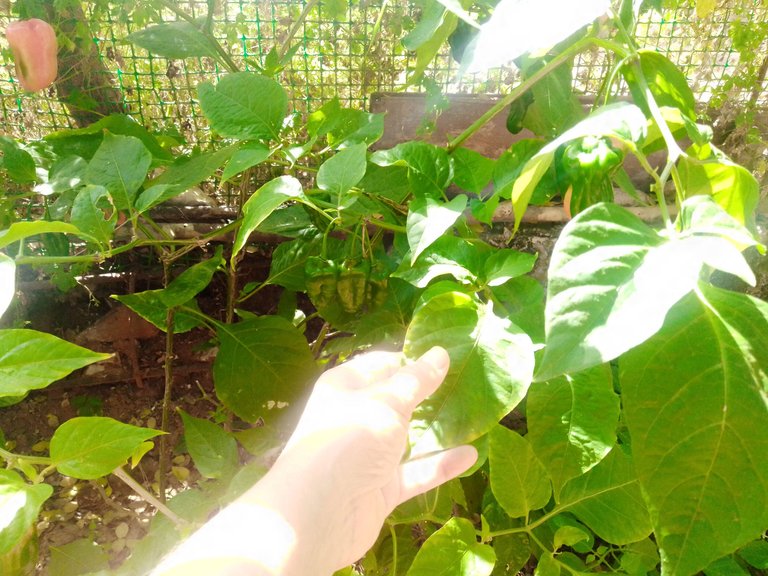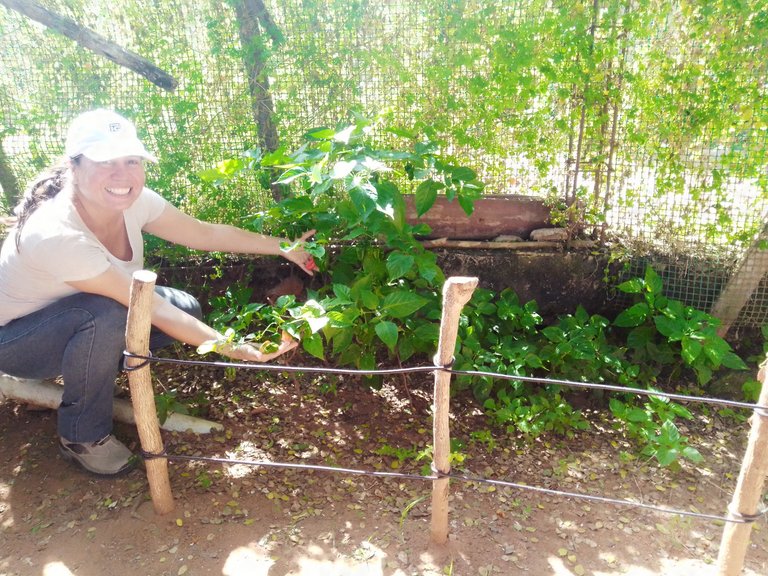 I documented myself on the irrigation and main cares of this crop and I found extraordinary information to favor the flowering and growth of the fruits as it is the banana tea, I promise in a next installment to explain to you what it is about.
Day by day I was amazed to see the growth of my plants, the beauty of their huge leaves, their vitality. One day my plants began to bloom, and it was the best, knowing that the first fruits were about to appear. This process has been beautiful, as well as instructive. The art of planting teaches us patience and the importance of respecting the timing of each process.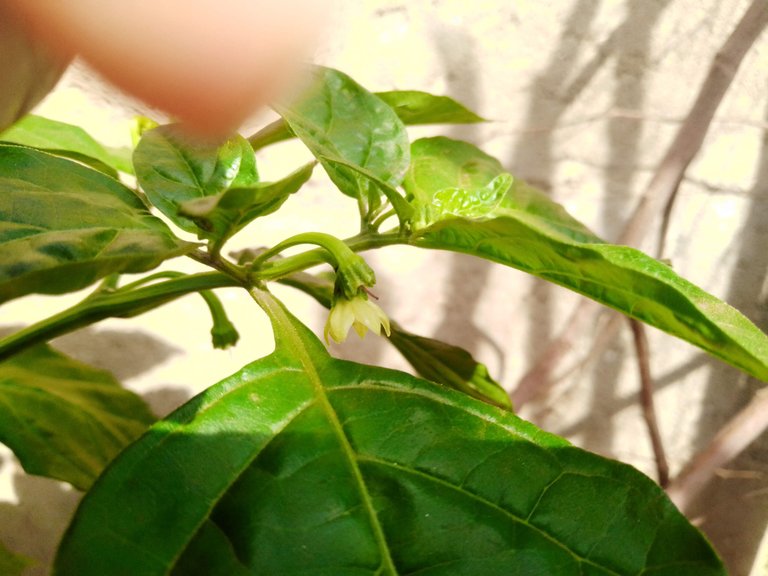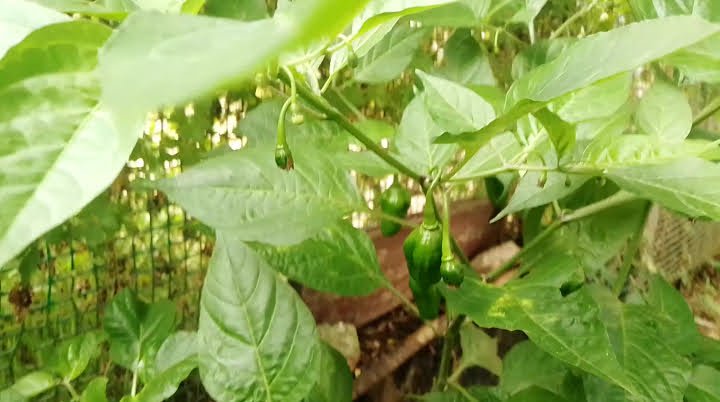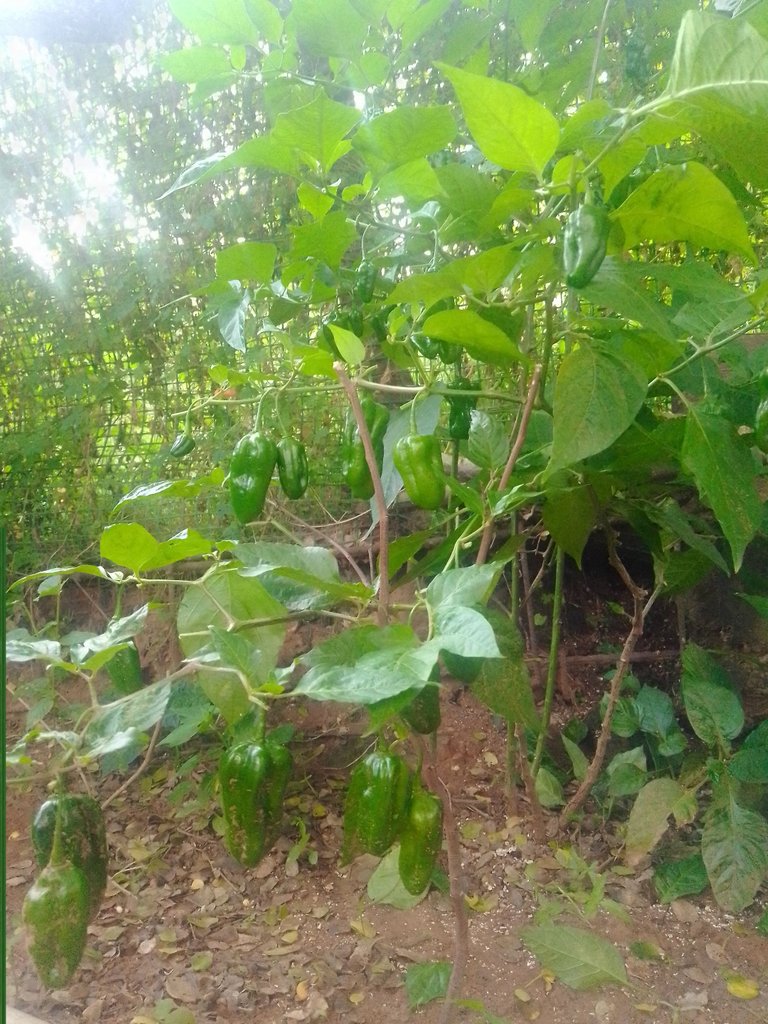 This beautiful experience has allowed me to "unlock" a level, and now I am super motivated to build my small family garden.
Here is another series of photos so that you can get to know even better my peppers, which are big and tasty. The best thing is that the plants are still producing flowers and are still producing, blessed nature!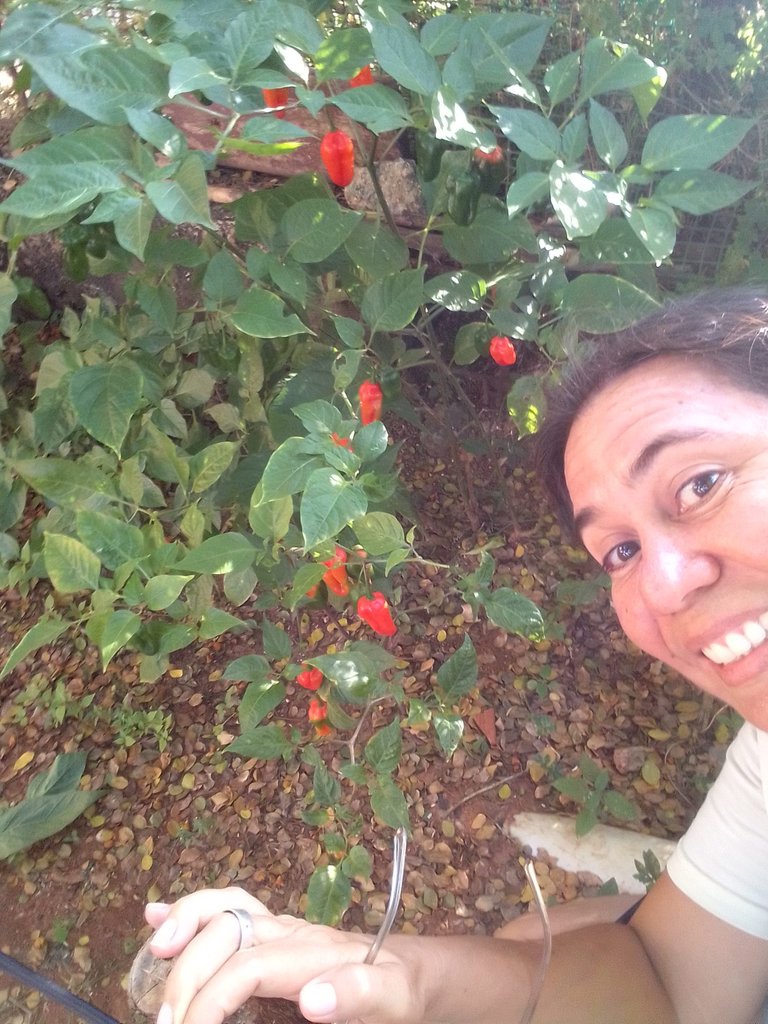 Namasté🙏🏻
Wishing you, who read me, a good harvest!
I say goodbye - for now - with that joy in my spirit that comes from doing what pleases me and I run to prepare a delicious stew with these beautiful peppers.
---
All photos are my own, taken with the Alcatel1SE phone. Translated with DEEPL
---
---
ESPAÑOL
Armando mi huerto: Mi primera cosecha de ajíes dulces venezolanos🌶
Saludos a todos en la comunidad #HiveGarden, encantada de estar por primera vez con ustedes, y superemocionada por presentarles mi primera cosecha de ajíes dulces venezolanos.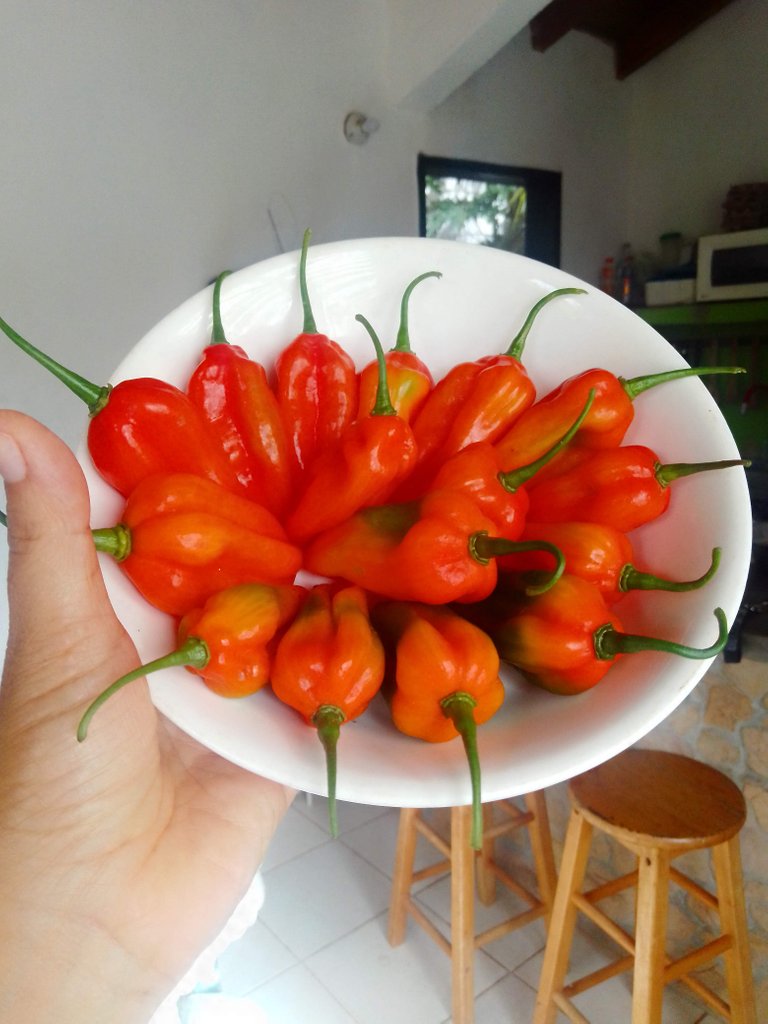 El ají dulce es un ingrediente fundamental en la sazón venezolana, un acompañante indispensable. ¿Se imaginan un guiso para hallacas, empanadas, pollo, caraotas o carne sin ají? Eso es impensable en nuestra gastronomía.
Cada vez que preparaba una comida me sobraban las semillas, así que un día me cansé de botarlas y decidí lanzarlas, sin mucha planificación, a un lugar de mi jardín. Para mi sorpresa, al poco tiempo comencé a ver pequeños brotes y fue allí donde decidí acondicionar mejor el terreno. Primero que nada, colocarle una pequeña cerca para proteger las nacientes plantitas de los embates de mis perros.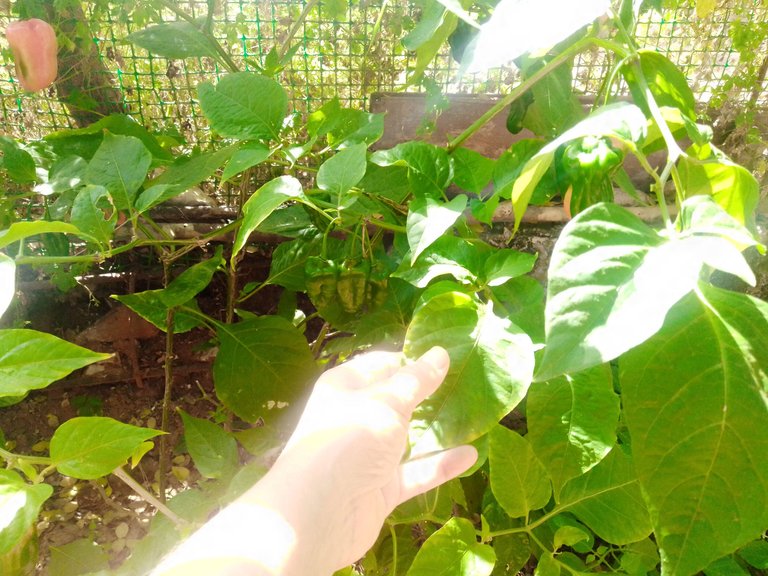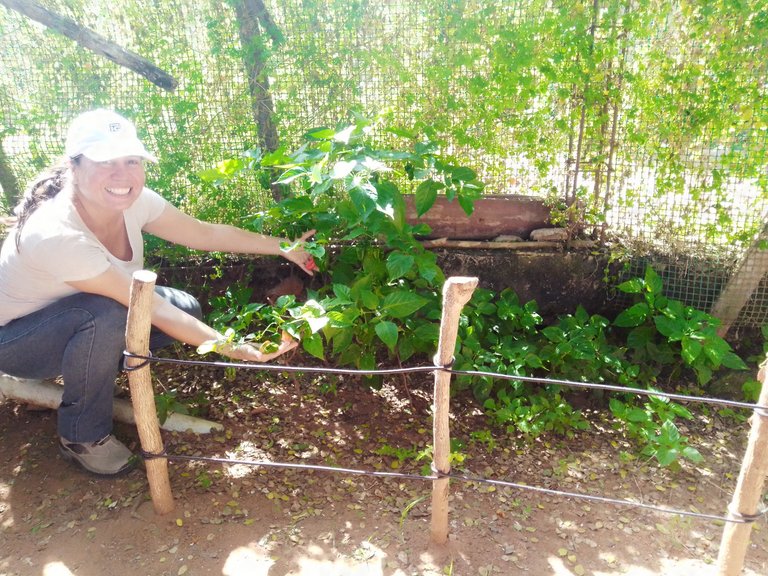 Me documenté sobre el riego y principales cuidados de este cultivo y llegó a mí un dato extraordinario para favorecer la floración y crecimiento de los frutos como lo es el té de plátano, prometo en una próxima entrega explicarles de qué se trata.
Día a día me iba maravillando al ver el crecimiento de mis plantas, la belleza de sus enormes hojas, su vitalidad. Un día mis matas comenzaron a florecer y fue lo máximo, saber que ya iban a aparecer los primeros frutos. Este proceso ha sido hermoso, además de aleccionador. El arte de sembrar nos cultiva la paciencia y la importancia de respetar los tiempos de cada proceso.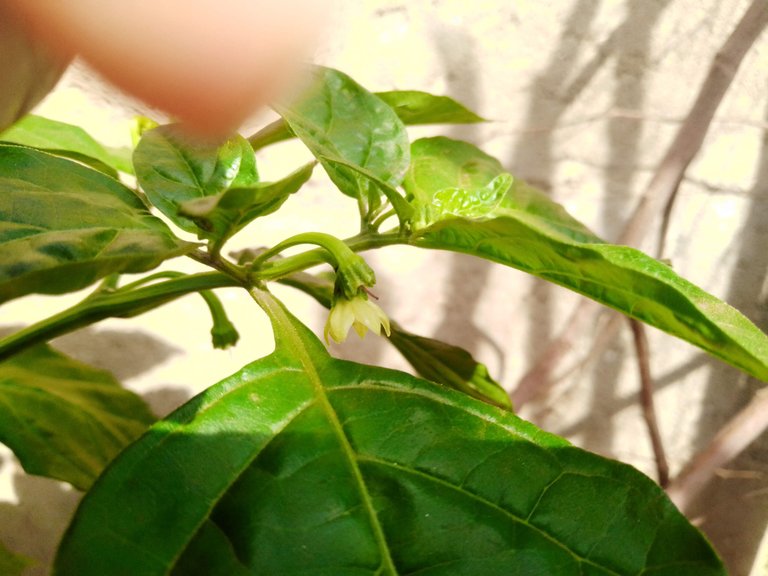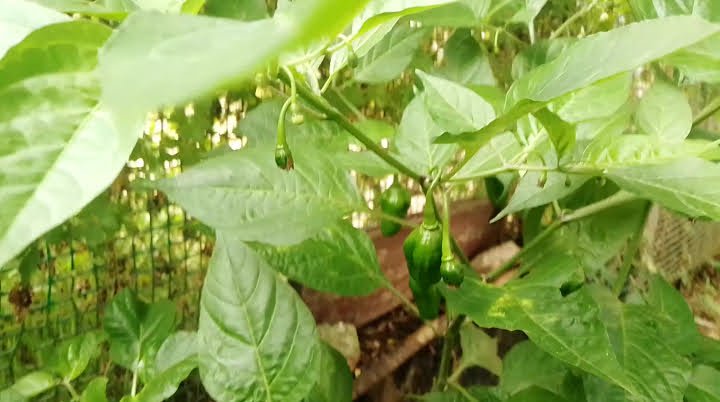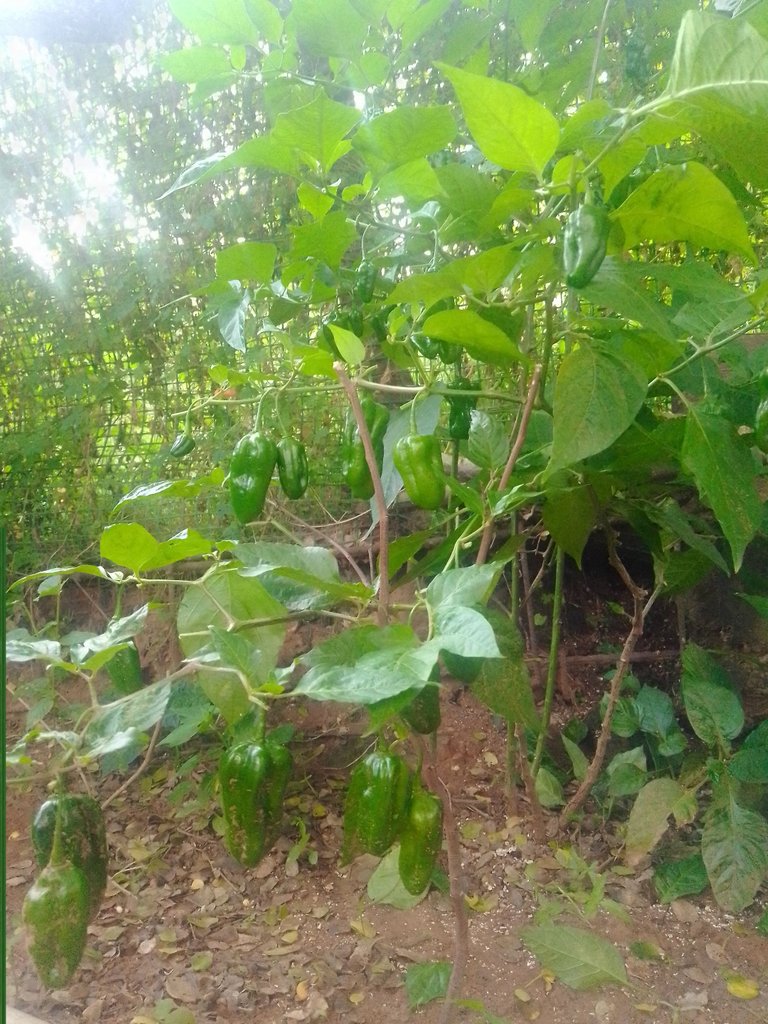 Esta bonita experiencia me ha permitido "desbloquear" un nivel y ahora ando supermotivada en armar mi pequeña huerta familiar.
A continuación otra serie de fotos para que conozcan aún más mis ajíes, que están grandes y gustosos. Lo mejor es que las plantas siguen cargándose de flores y produciendo. ¡Bendita naturaleza!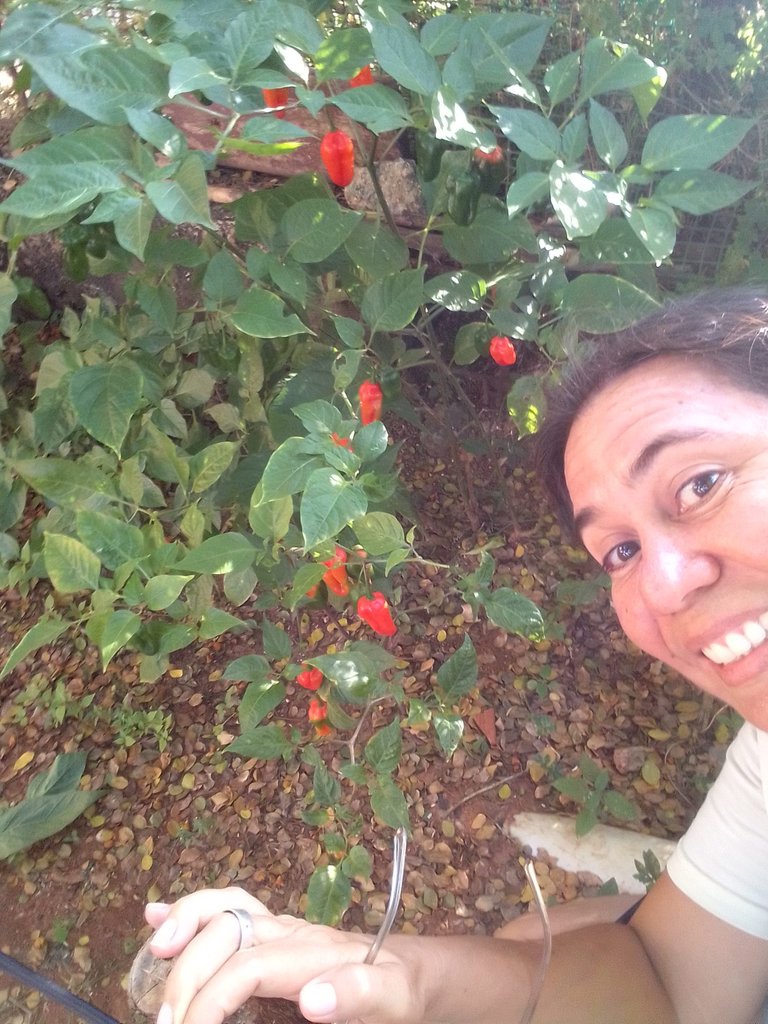 Namasté🙏🏻
¡Deseando para ti, que me lees, que tengas una buena cosecha!
Me despido -por ahora- con esa alegría en el espíritu que produce hacer lo que a uno le satisface y voy corriendo a preparar un rico guiso con estos guapísimos ajíes.
---
Todas las fotos son de mi autoría, tomadas con el teléfono Alcatel1SE. Traducido con DEEPL