Happy activities, friends, #hivegarden lovers, it's nice to see you happy and I hope you're doing well there and healthy.
This post is for a gardening contest at Hive Garden hosted @minismallholding
Today is a very sunny day in my village with an extraordinary day of sunshine so that the body feels that the heat of the day is more than the usual dose, the grass is starting to look dry but can still live properly.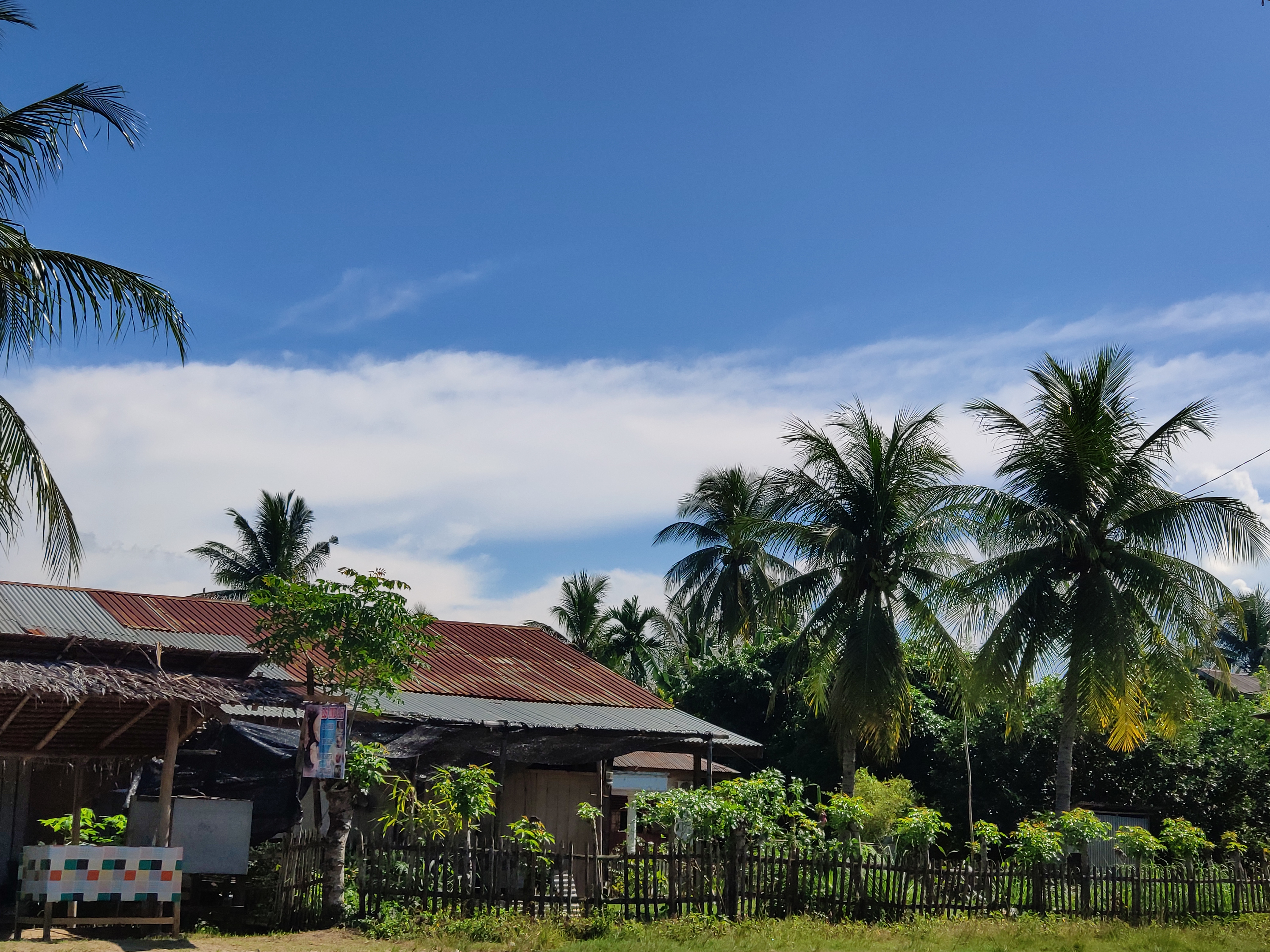 In the afternoon, on Saturday, I visited a relative's house in Teupin village to take a pandan tree to plant next to the house because I felt tired when making food, I had to go to the market first.
Finally I asked my brother to give me a pandan tree to plant, thank God my request was fulfilled and I brought it home.
As for Saturday, I didn't have time to plant because the sun was almost setting at that time, so I was forced to plant today.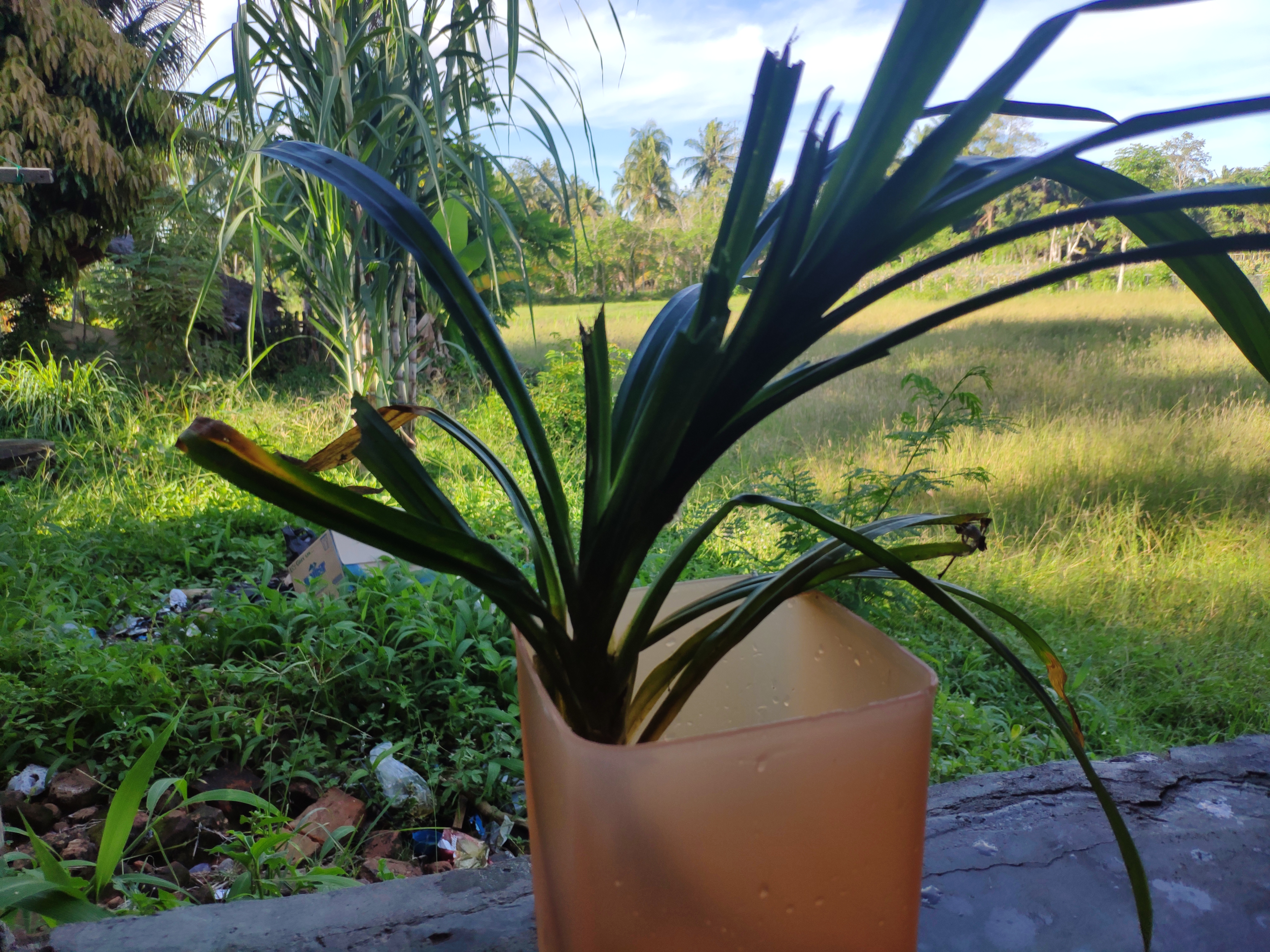 At first I thought about planting in the ground behind the house but I thought it would be difficult for me to maintain because it is still small and needs adequate care so I have to plant it in a polybag first and place it next to the house.
Here are some easy steps on how to plant pandan trees in polybags.
The first step
I provided polybags and soil first, here a little different from the others I used two versions of the soil, namely ordinary soil and burnt land with the reason that soil acid was lost so that the plants grew quickly and thrived.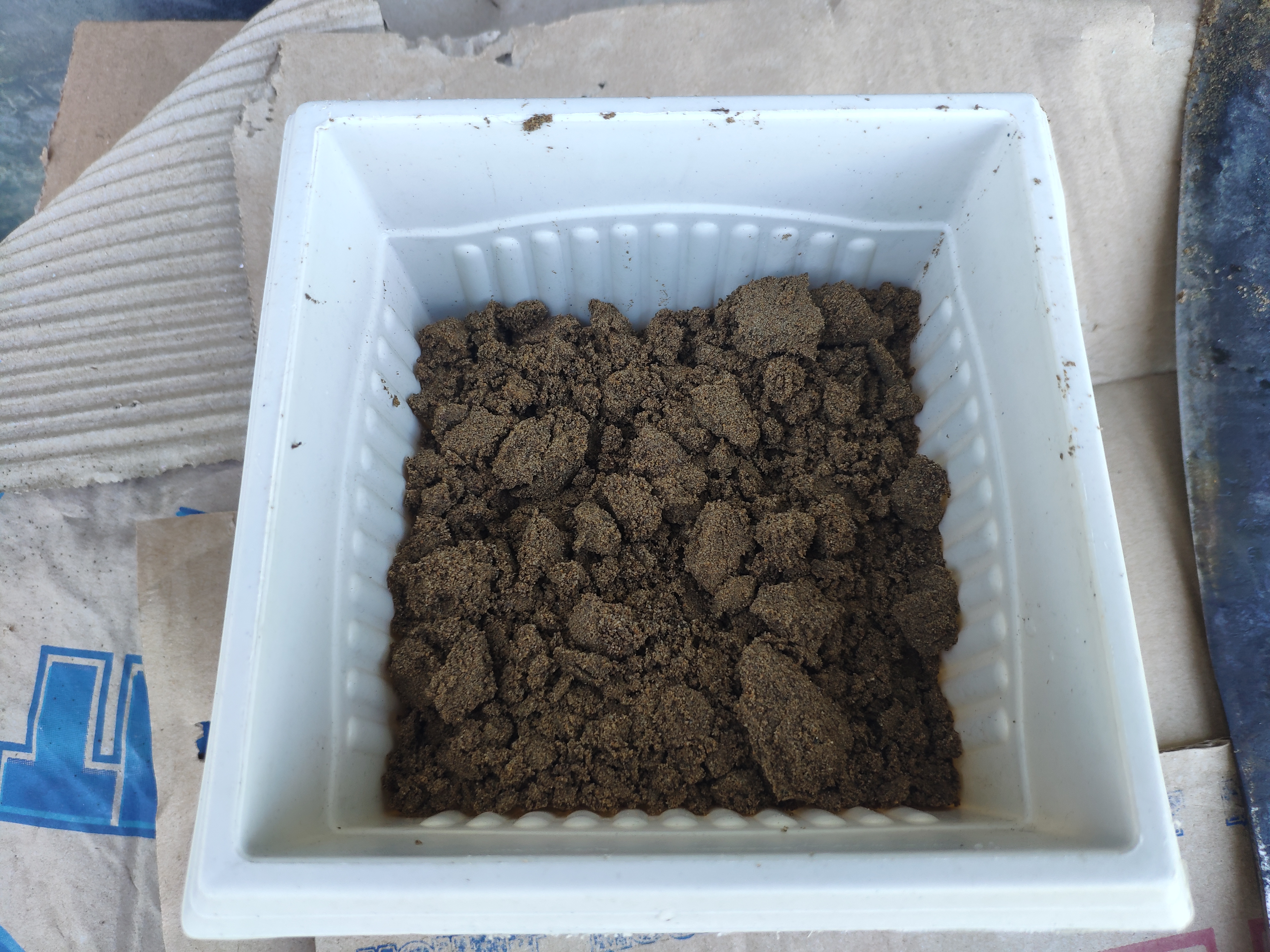 Second step
I have to cut the bottom pandan leaves first using a cutter so that they are not embedded in the soil when piled up in polybags.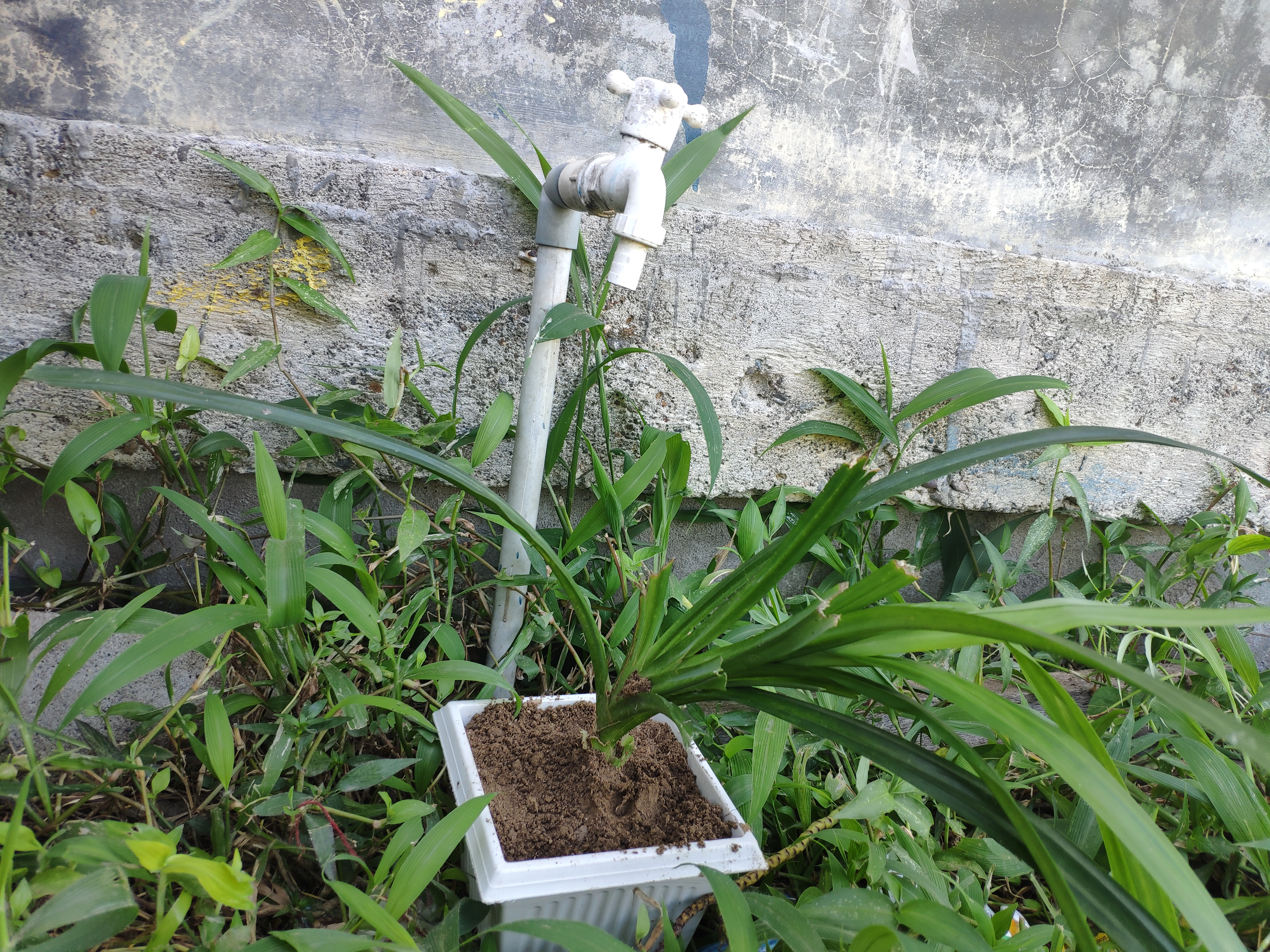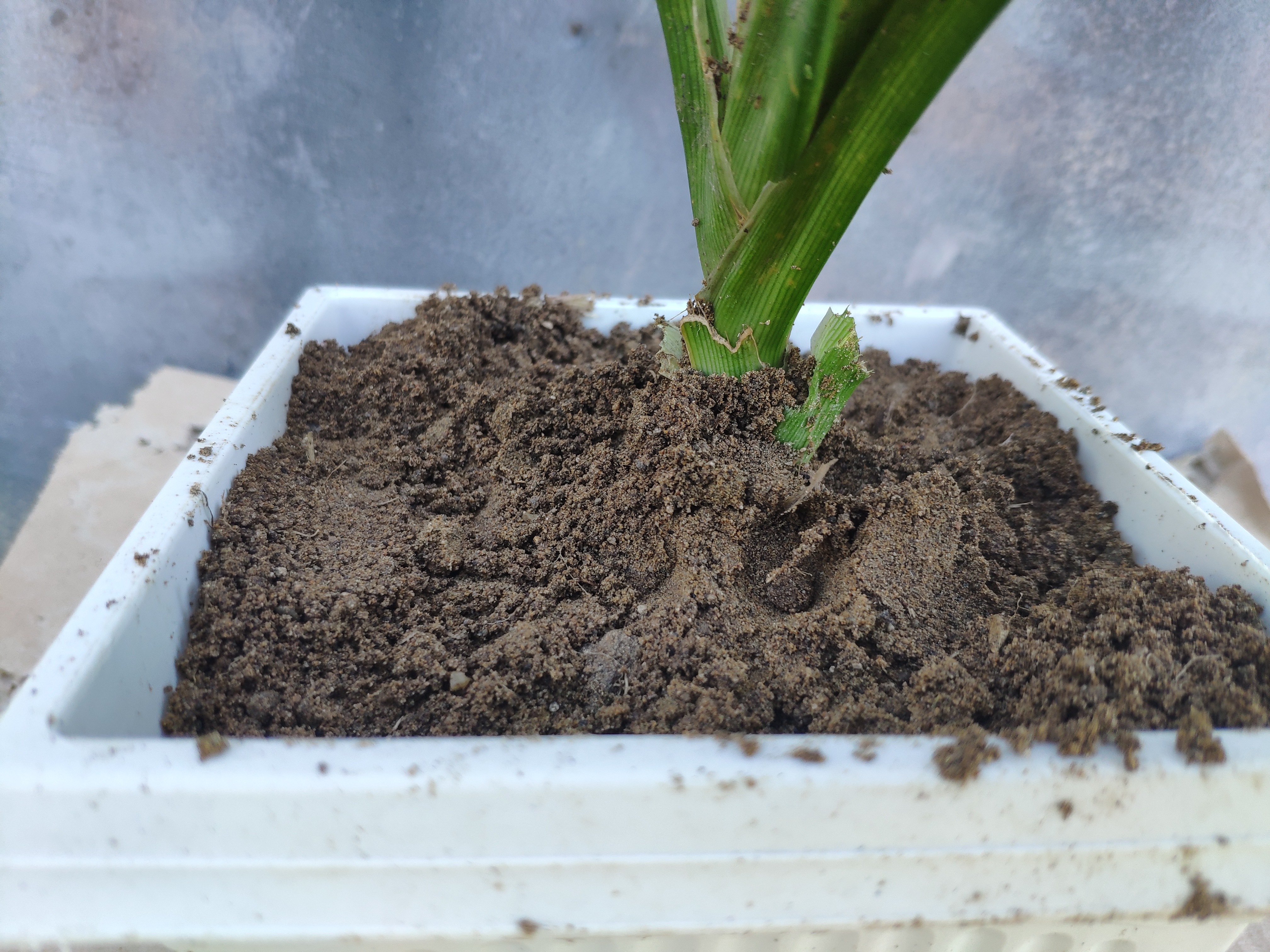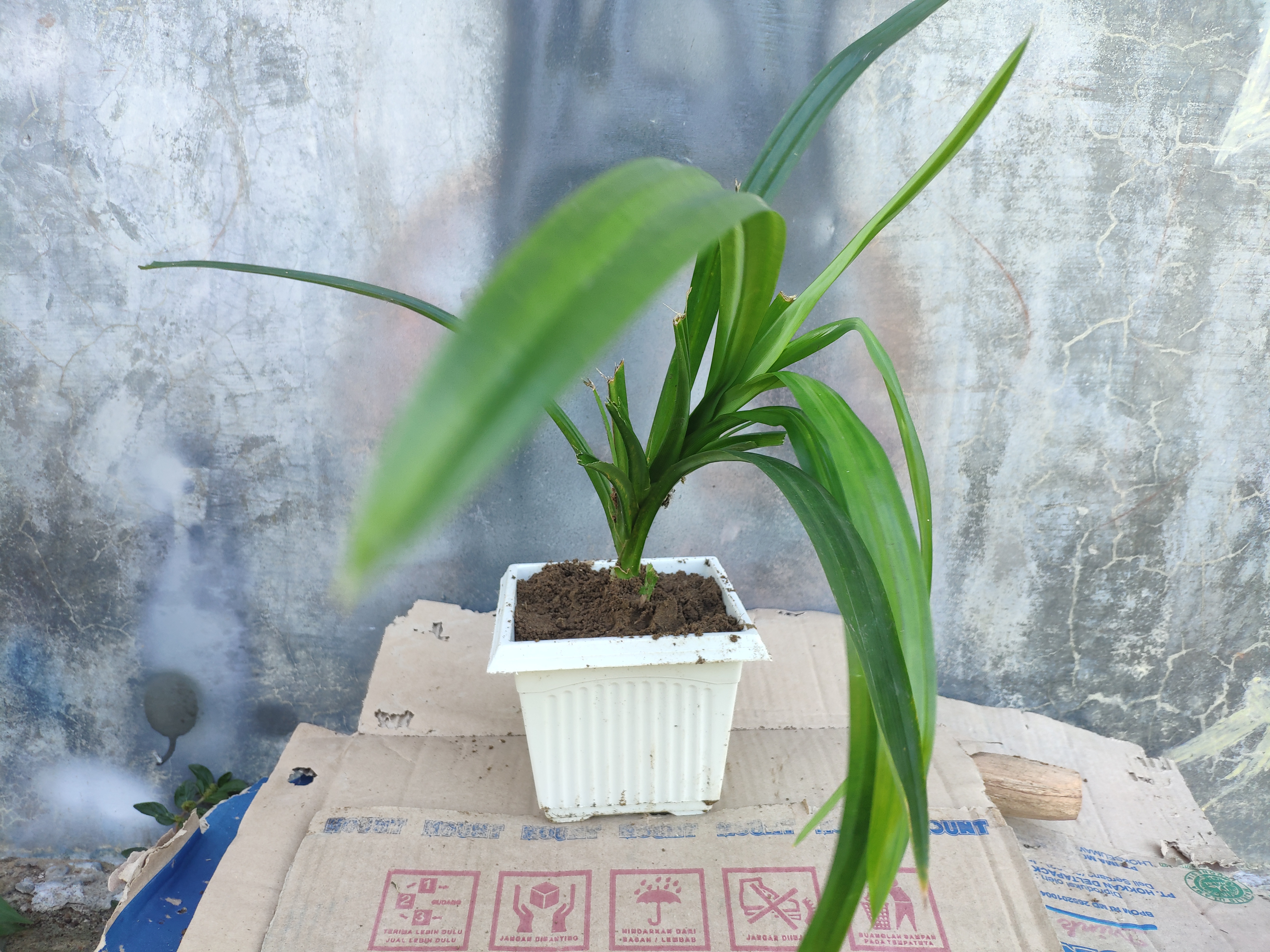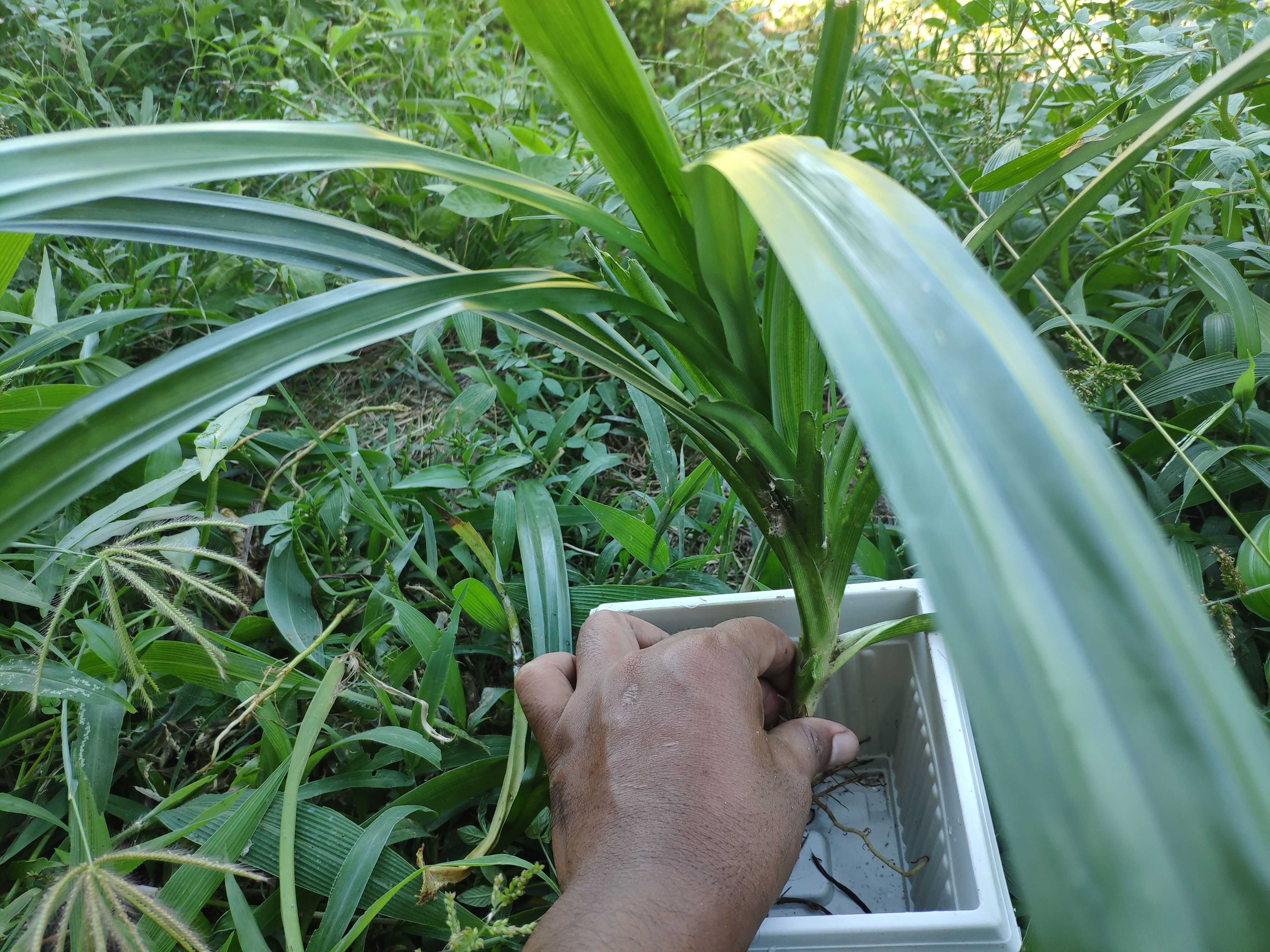 Third step
After everything is done, put the pandan tree into a polybag and plant it with soil, then what you have to pay attention to is watering it with water and placing it in a cold place, don't get exposed to the sun first so it doesn't die.
After these three steps are done well, make sure you take care of it every day by taking good care and maintaining it and in the end you will live safely based on my experience.
This is all I can share on this occasion, I hope you like my pandanus tree plant.
Also I invite Mr. @lingkar-photo and @yaumil4hya to grow crops by preserving the natural surroundings beautifully in addition to farming for the practice of the hereafter.
BEST REGARDS
@uhighboy