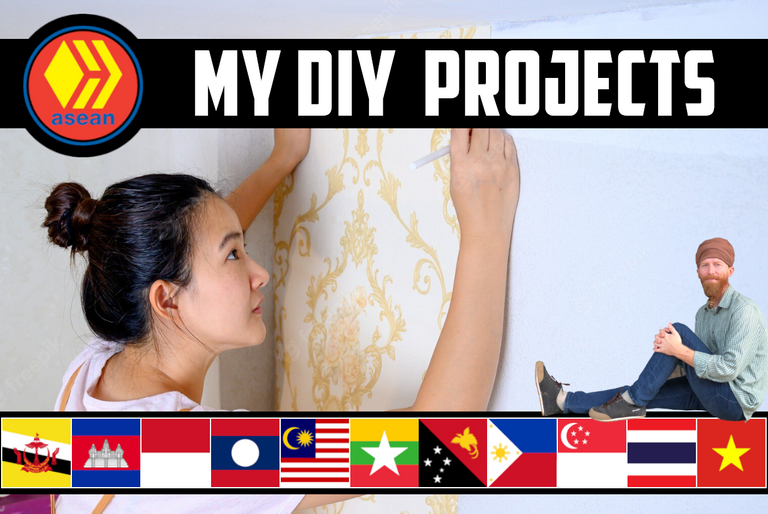 Greetings Hivers, @justinparke here with a brand new ASEAN Hive Community Challenge for you all, even non-Southeast Asian Hivers, 👷‍♀️👨‍🏭 My DIY Projects 👨‍🎨👩‍🔧.

👷‍♀️👨‍🏭 My DIY Projects 👨‍🎨👩‍🔧
👨‍💻 Week #22 Challenge 👩‍💻
August 29th To August 5th, 2022
     Do you have a finished or unfinished DIY project? Perhaps you have been wanting to do a project and you've been prolonging it, well now is your chance to share it with us. Have I ever done a DIY challenge? Maybe, maybe not, I honestly can't remember, but either way this is a good opportunity. Whether it be arts, crafts, or even something like repairing your roof or a pair of shoes, or even making something from scratch, all are welcome.
     Although a food recipe would be acceptable for this challenge, I hope to see projects that have taken, will take, or are taking more than a day to complete, and something you won't be earning any money from. I don't need to see the preparation steps, you can even just take photos of various DIY projects you've completed or not, and tell us a little bit about them. Okay, I hope that's clear enough, feel free to ask any questions in the comments.

Week #21 ASEAN Hive Challenge Winners
🪑🚫Where Do You Squat? 🚫🪑
     The squatting challenge, was quite entertaining, and although squatting might be normal in many parts of the world, it's very interesting for folks from countries that don't have this tradition. Whether it be dog-washing, gardening, or even just chatting for a few minutes, you all submitted a variety of squats, and I thank you for participating, now onto the winners.....
1st Prize 🏆 10% Beneficiary & 125 Ecency Points

Gardening makes me squat
by: @jenthoughts
2nd Prize 🥈 6% Beneficiary & 75 Ecency Points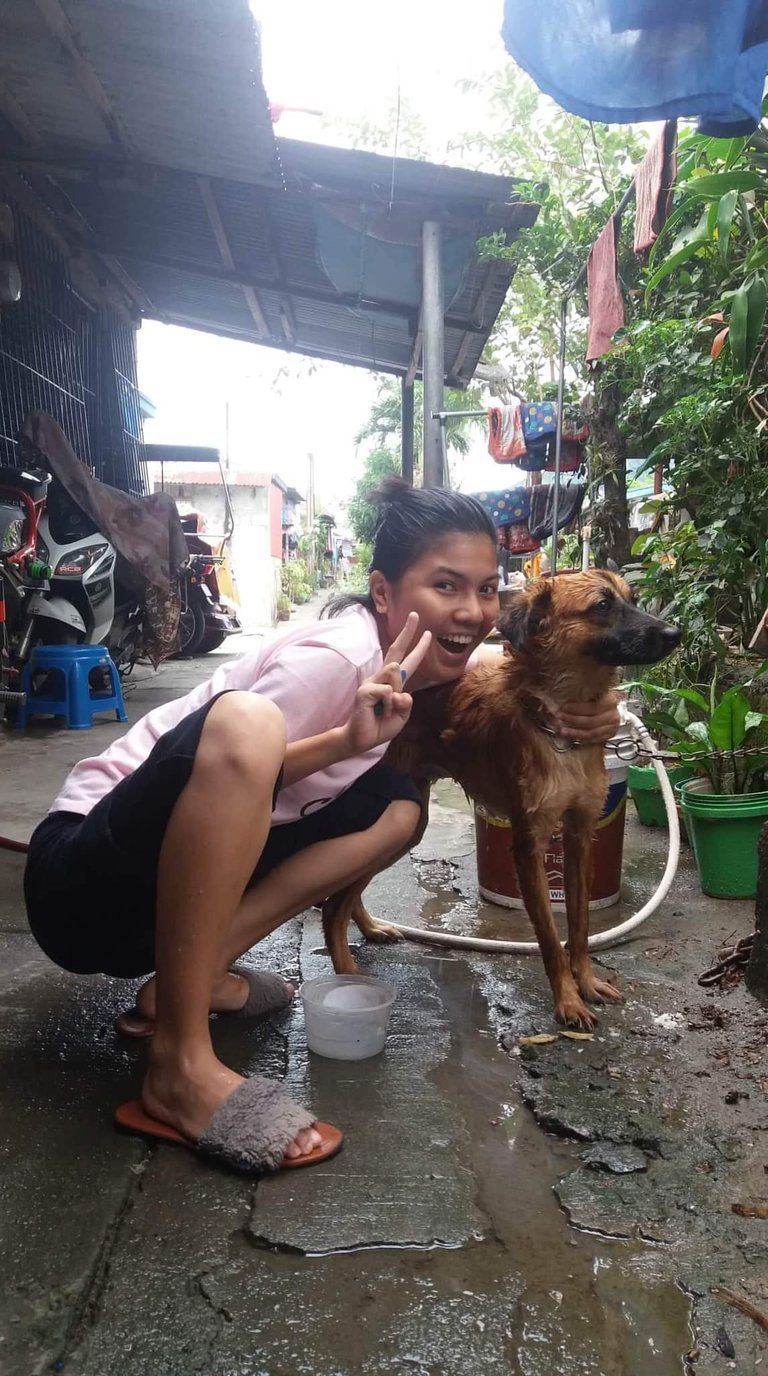 Where do you Squat? Week Community Challenge #21
by: @bvrlordona
3rd Prize 🥉 4% Beneficiary & 50 Ecency Points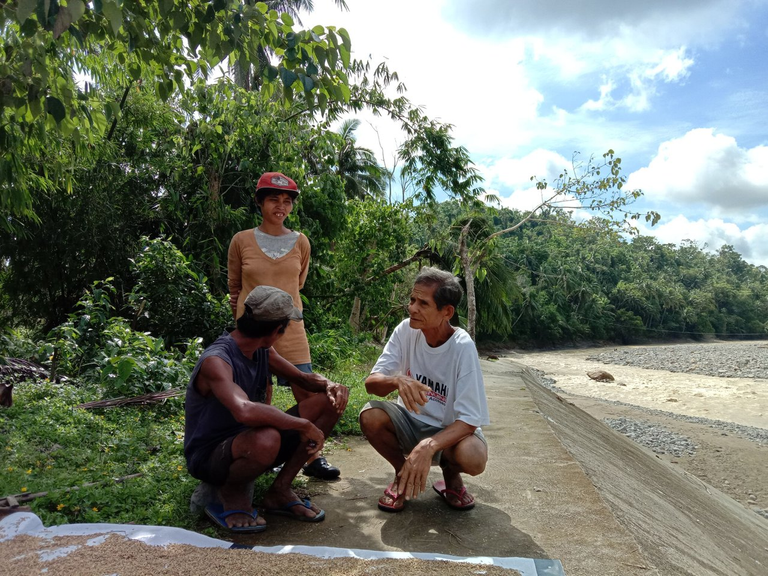 🪑🚫Where Do You Squat? 🚫🪑 👨‍💻 Week #21 Challenge 👩‍💻
by: @amayphin

👷‍♀️👨‍🏭 My DIY Projects 👨‍🎨👩‍🔧
👨‍💻 Week #22 Challenge 👩‍💻
🙏 Sponsored by Ecency 🙏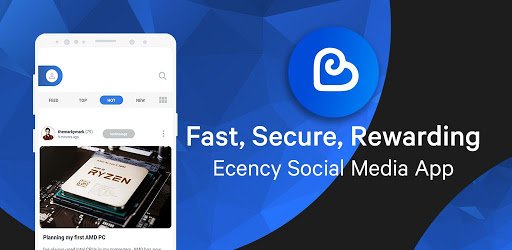 @Ecency is as a sponsor of our weekly challenges thanks to the lovely @melinda010100, who reached out to me with an offer of`1,000 Ecency points per month. With roughly 4 challenges a month, I've set aside 250 points for each challenge in addition to the usual post beneficiary rewards.
Winners Will Receive Post Beneficiary
🏆 1st prize - 10% & 125 Ecency Points
🥈 2nd prize 6% & 75 Ecency Points
🥉 3rd prize - 4% & 50 Ecency Points

👨‍⚖️ Challenge Rules ⚖️
post body must contain a minimum 250+ word count
entry must be published in the ASEAN Hive Community
first tag must be #aseanhive (use #diy tag too for extra tokens)
participants must share their post link in the comments section below
mention the ASEAN Hive Challenge "My DIY Projects" somewhere in your title or post body
submit entries before this post countdown is finished

🎟️ Mini Delegator Raffle 🎰
15% post beneficiary
Today's Winner
@luueetang
ticket #54,260
     Delegators are valued members of our community, so each @asean.hive curation post (other than the main weekly delegator raffle post) features a mini delegator raffle in the footer, with the winner receiving 15% post beneficiary.
1 HP Delegated = 1 Raffle Ticket

WANT TO SUPPORT ASEAN HIVE COMMUNITY?
FOLLOW OUR HIVE.VOTE VOTING TRAIL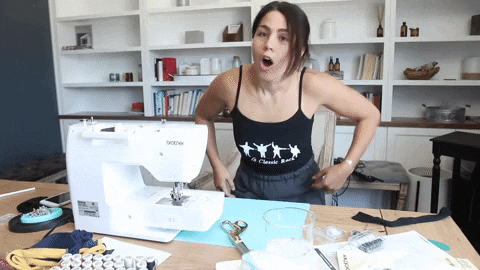 If you would like to support the
ASEAN Hive Community
and the curation of Southeast Asian content on the
Hive
blockchain, please refer to the delegation links below and/or follow our
VOTING TRAIL
. All
HIVE
generated by the
@ASEAN.Hive
account will be powered up to support the community.