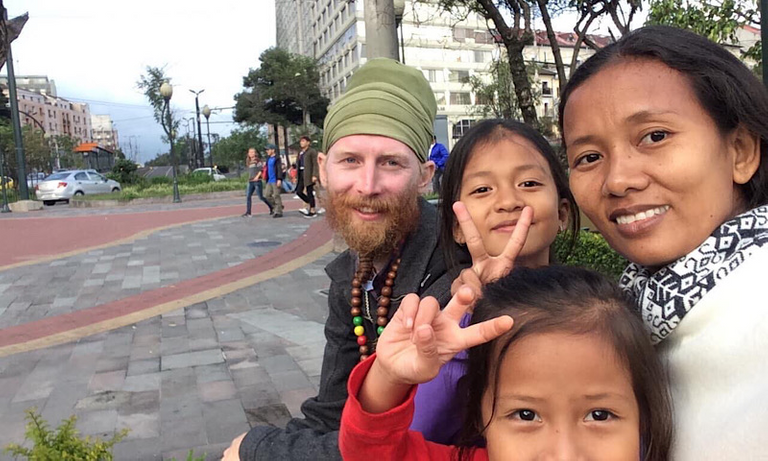 Today, I'll tell you all about my past that I remember. This is my original idea, my parents didn't help me with what to do. Enjoy my post.
In Ecuador
All these pictures are in Ecuador. We also slept at WYNDHAM for 2 or 3 days. My dad ate a lot of food there. My sister misses popcorn, desserts and a lot more. My mom always put some fruits in her bag. My dad did a lot funny Karate in a bath robe.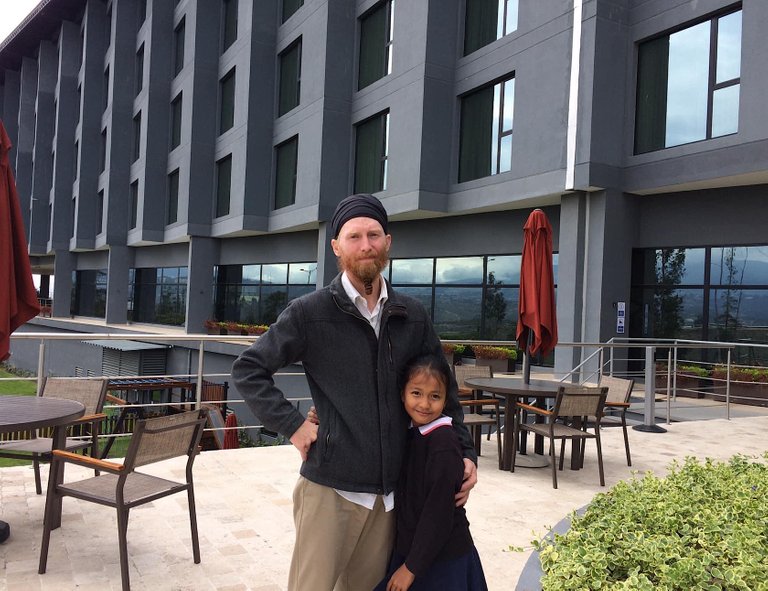 This is my dad and me. We are outside the WYNDHAM.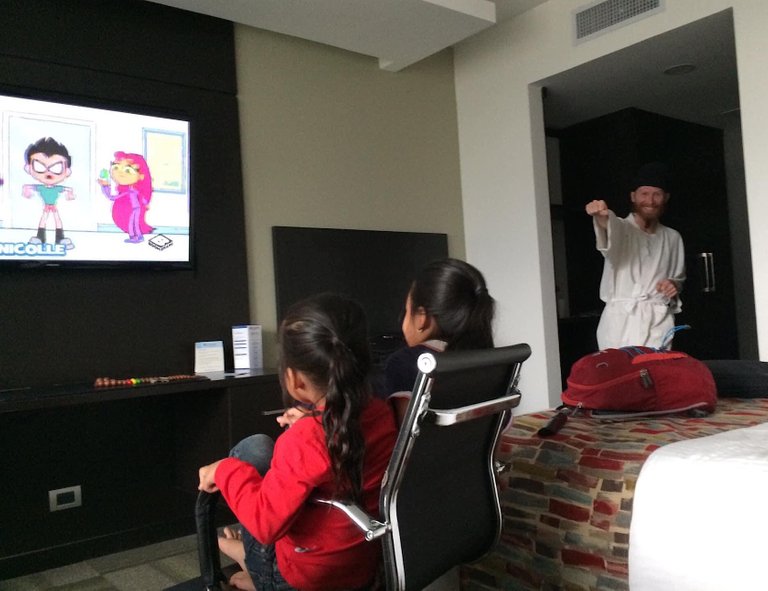 My dad looks like a karate student. I and My sister watch Teen Titan. I think maybe some of you know Teen Titan.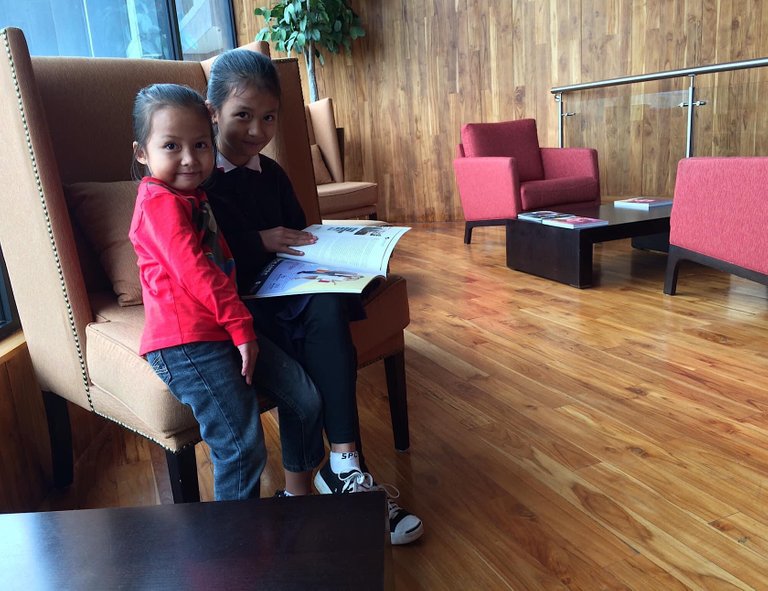 In that picture my sister and I looked at a magazine. My sister is always smiling.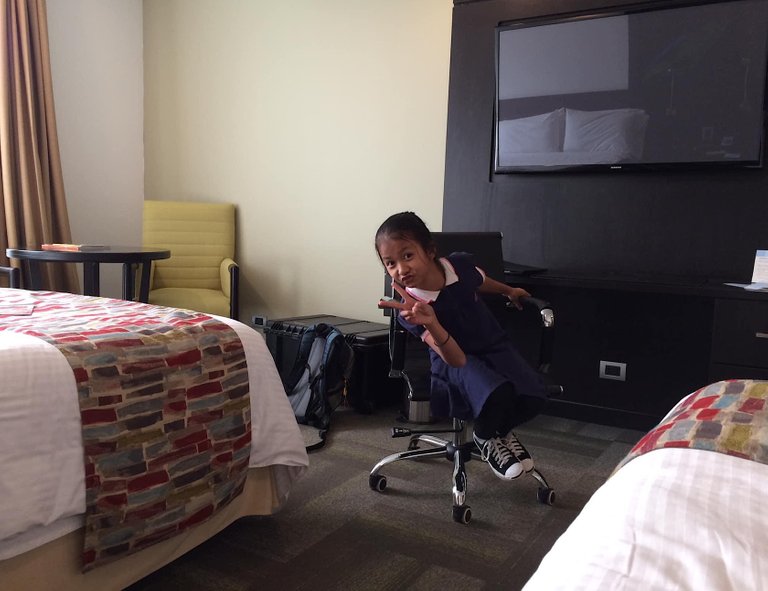 This one is me when I am about 8 or 9 years old. I made a Cambodia style. That's what my dad calls it.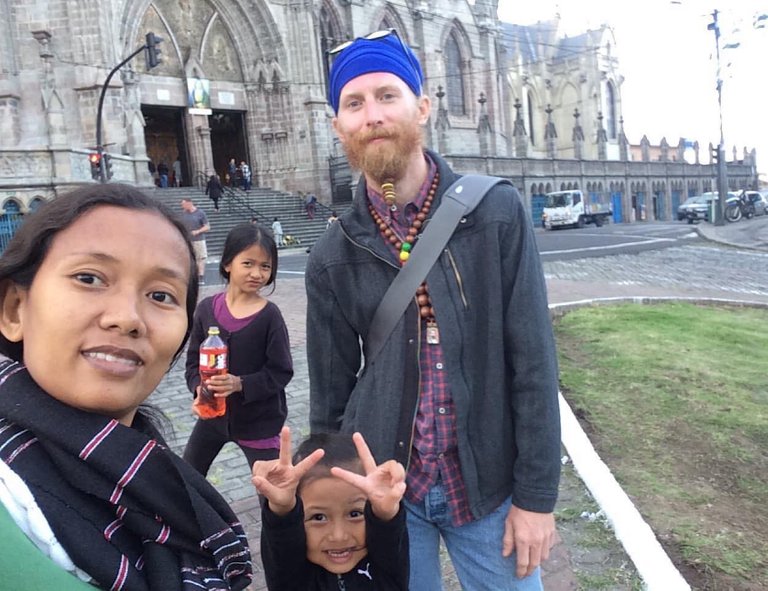 This one we selfie at a castle in Ecuador. We have a lot of fun there.
In Cambodia
All of these photos are in Cambodia. My family misses a lot of food and vegetables. My dad misses green coconuts. I miss my friends and family.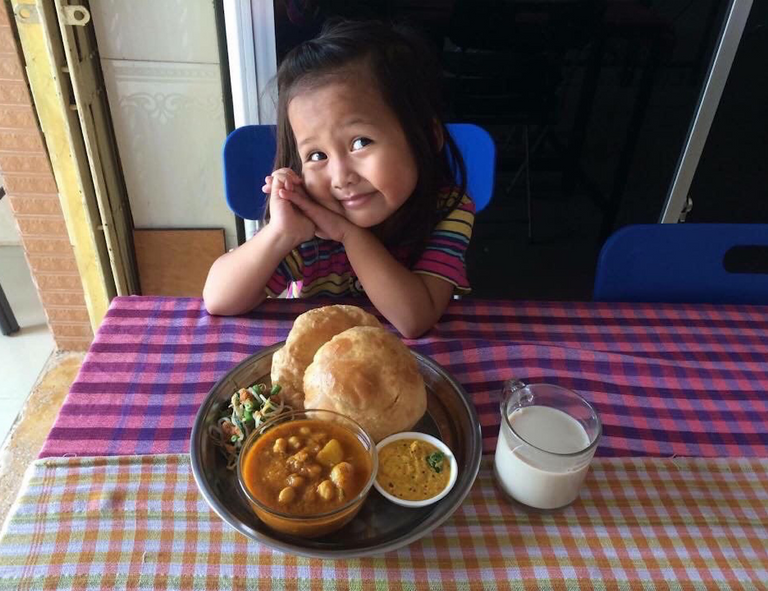 This picture is from my mom and my mom got it from my dad. That bread is puri. My family likes puri. We eat it like pizza sometimes..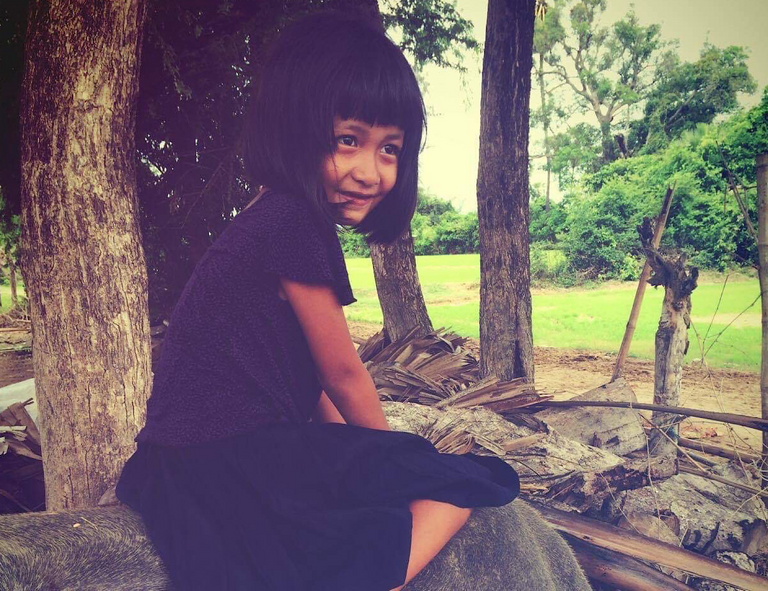 This is me ride on a buffalo. I was 6 or 7 years old. My mom, my sister and I have short hair. It is easy to comb but it is not my favorite. My mom's niece cut it for us. She is the same age as my mom.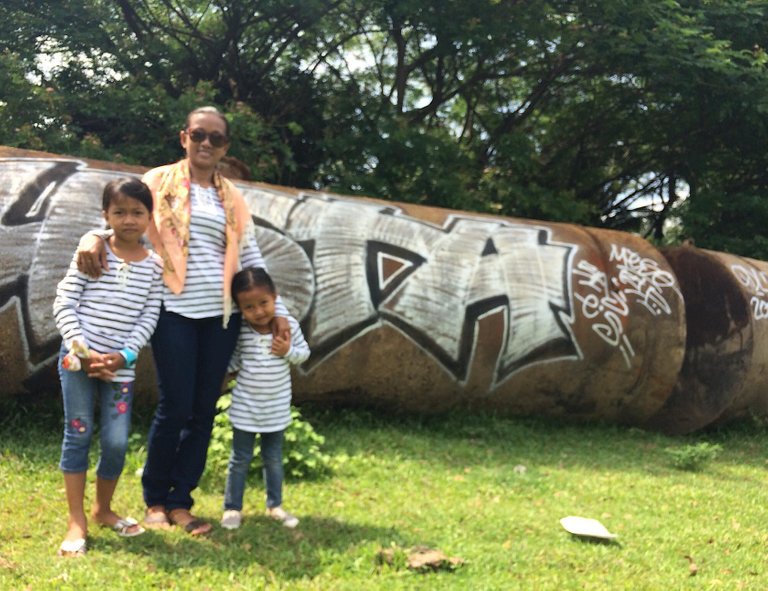 This one is my mom, my sister and me. We traveled to Vietnam with someone. We helped him. My Dad drove me, my mom and my sister went to the border to visit a bit. We bought some things to drink.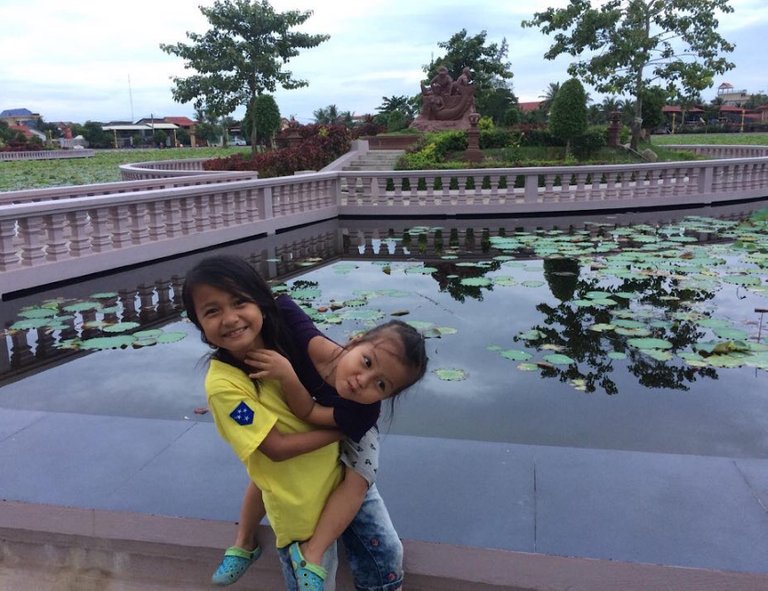 That is me and my sister. I am about 7 or 8 years old and my sister is 3 or 4 years old. At that time we went to a lake called lotus lake.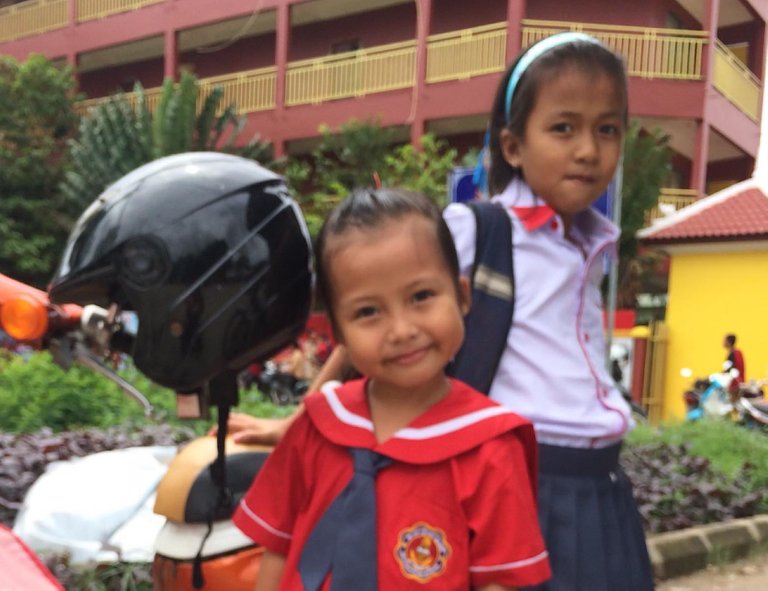 This is me and my sister. We are ready to go back home. At that time my sister and I study at a private school. Its name is Sovannaphumi School. I study 5 days a week. In a state school everybody studies for 6 days.
---
🙏 THANKS FOR READING 🙏
If you enjoyed this post, please upvote and reblog.