Friends,
Happy Tuesday, taste Tuesday for me. Today I will share with you a simple recipe that tastes great. This is a really great recipe, although the fish recipes are more flavorful to me. In fact, people in our country prefer fish a little more. Because our country has a lot of ponds and rivers and a lot of fish is produced there. Due to which the people of our country try to eat a little more fish, due to which the nutritional deficiency gets full quickly.
But not only fish, but also many more things can be added to make it possible to make something of great taste. But one thing to keep in mind is the right way to cook, if you can't do that you will never get the right taste of cooking. See we go to eat at big restaurants, then order the food of choice there. But why? Because the cooking is done very carefully and all the rules are followed properly, which makes the cooking more palatable.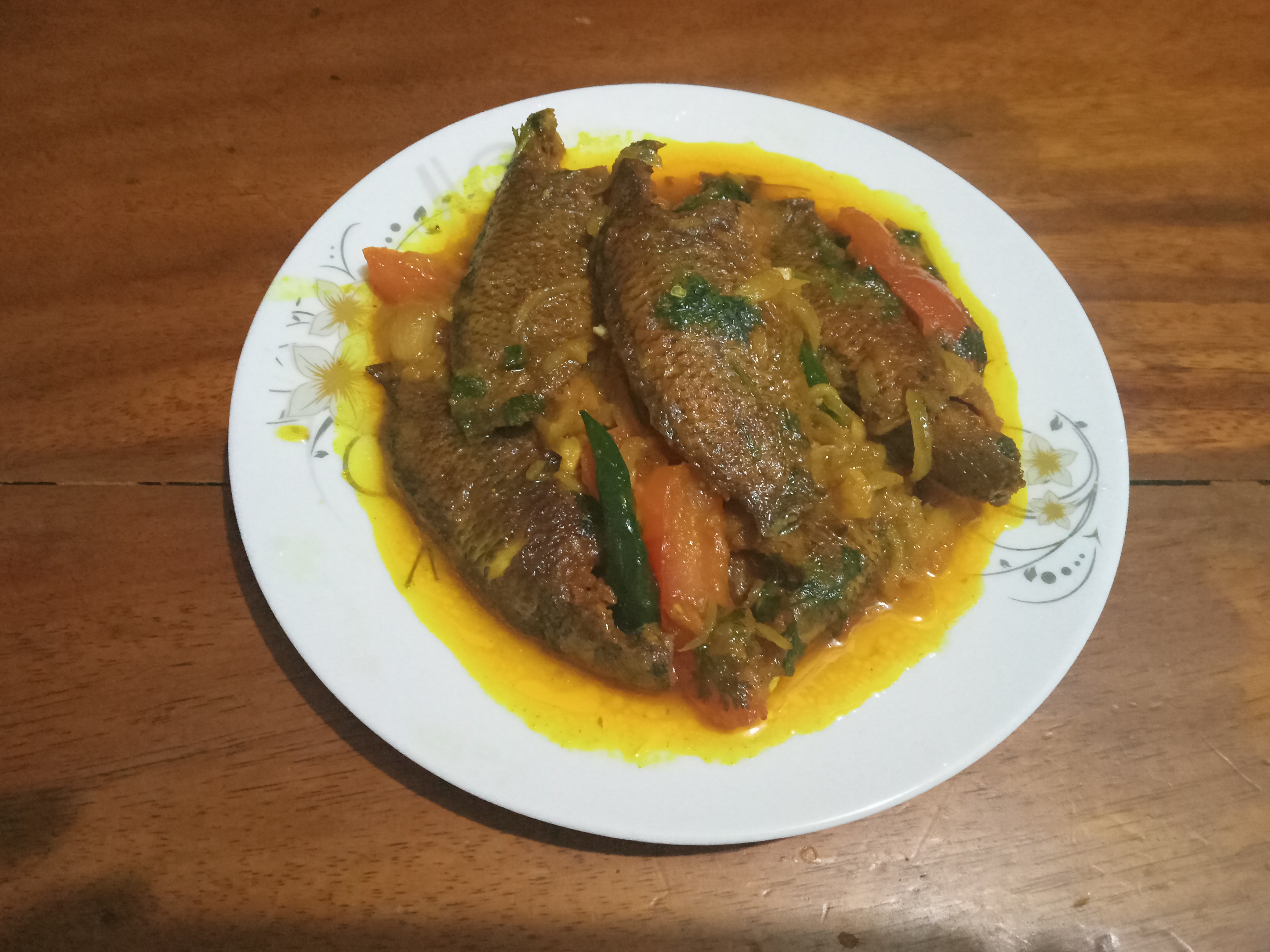 See if you can cook these dishes the right way at home, you will definitely get the right taste. There are certain rules for everything, it is important to follow them properly, if you expect good results. Just as it is more important in cooking. That's why I carefully learned the right rules from my mother, so that there is no shortage of cooking. Only because of this I can cook well and they taste great.
Today's recipe is very simple, but a very tasty recipe. We call these fish Anabas fish, they are not very big, but they have a lot of taste to eat. These have great nutritional value, but are not always available in the market, and the price is a little higher. But everyone likes these fish because of the taste. Let's see my today's taste recipe-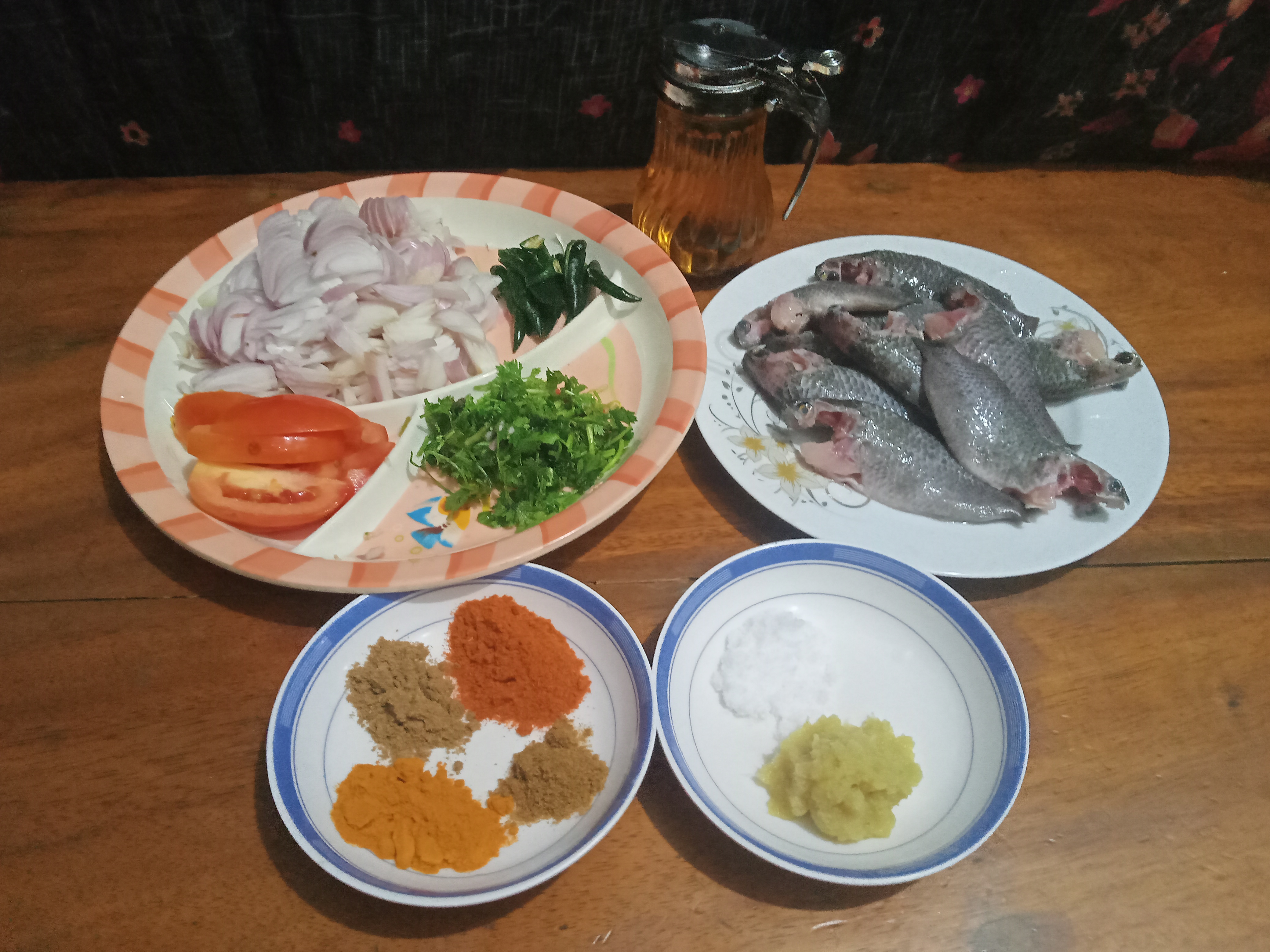 Ingredients for the recipe:
Anabas fish
Onion
Coriander leaves
Tomatoes
Raw pepper
Turmeric powder
Chili powder
Coriander powder
Cumin powder
Ginger garlic paste
Salt
Oil.
Cooking preparation: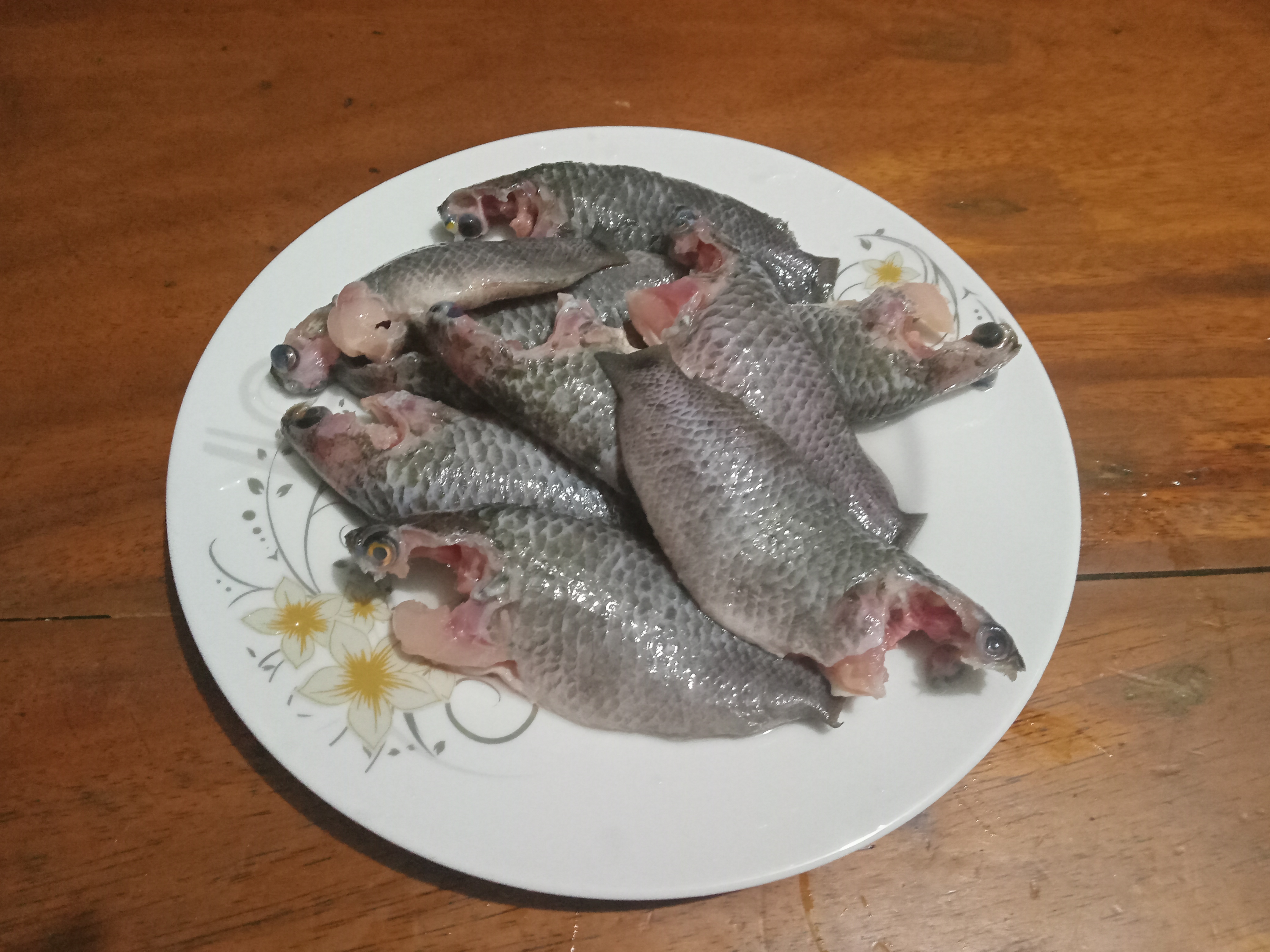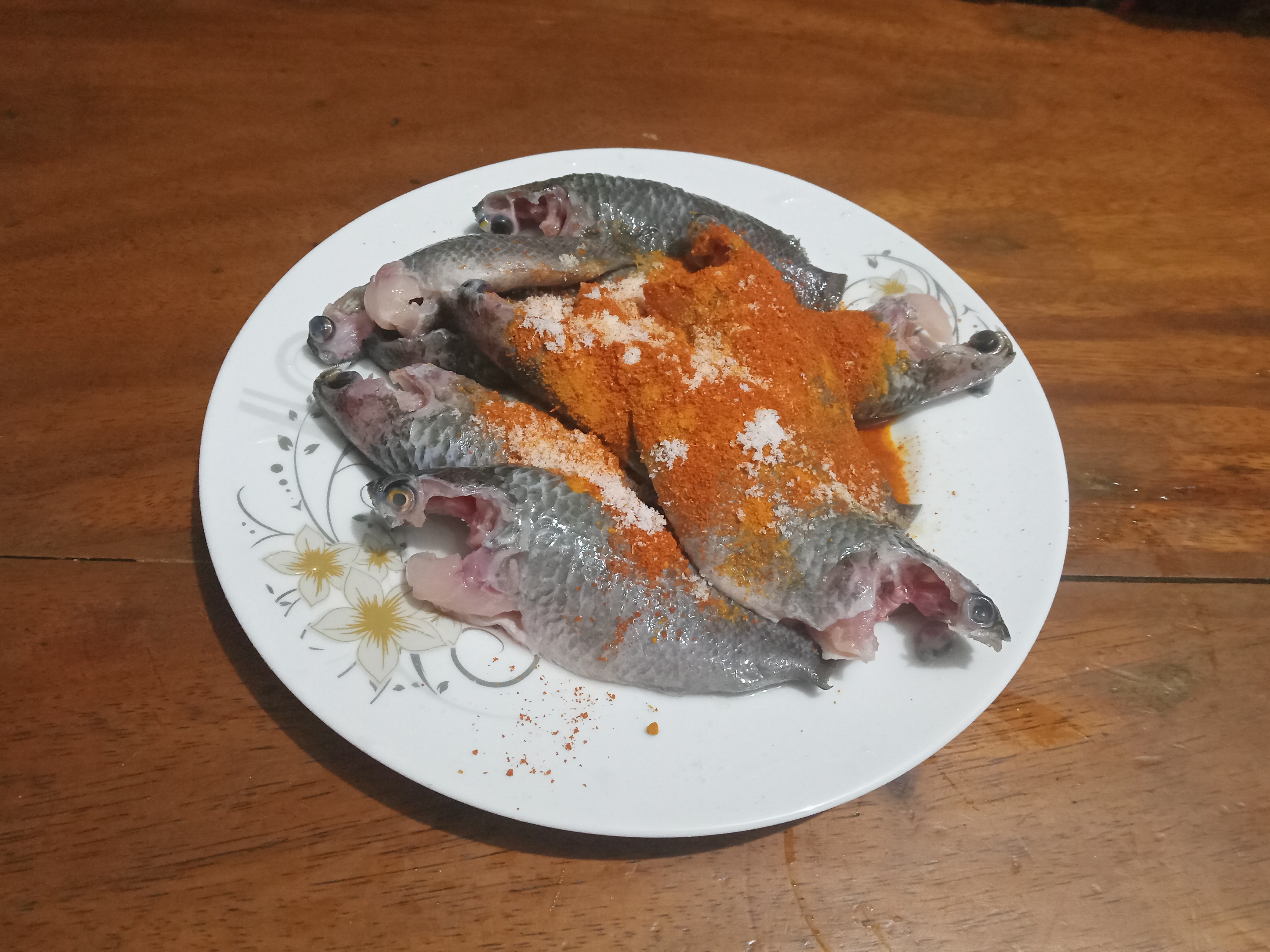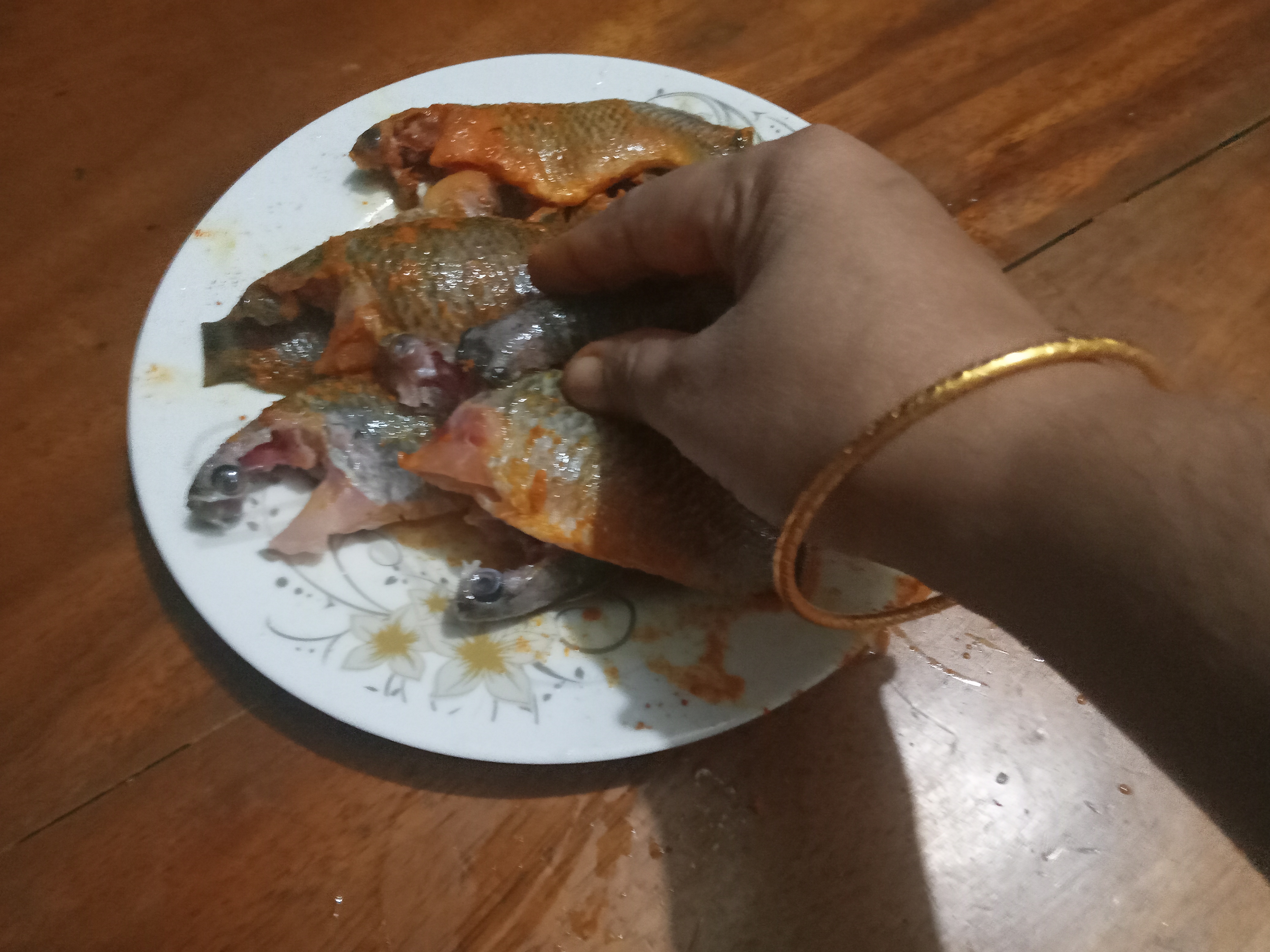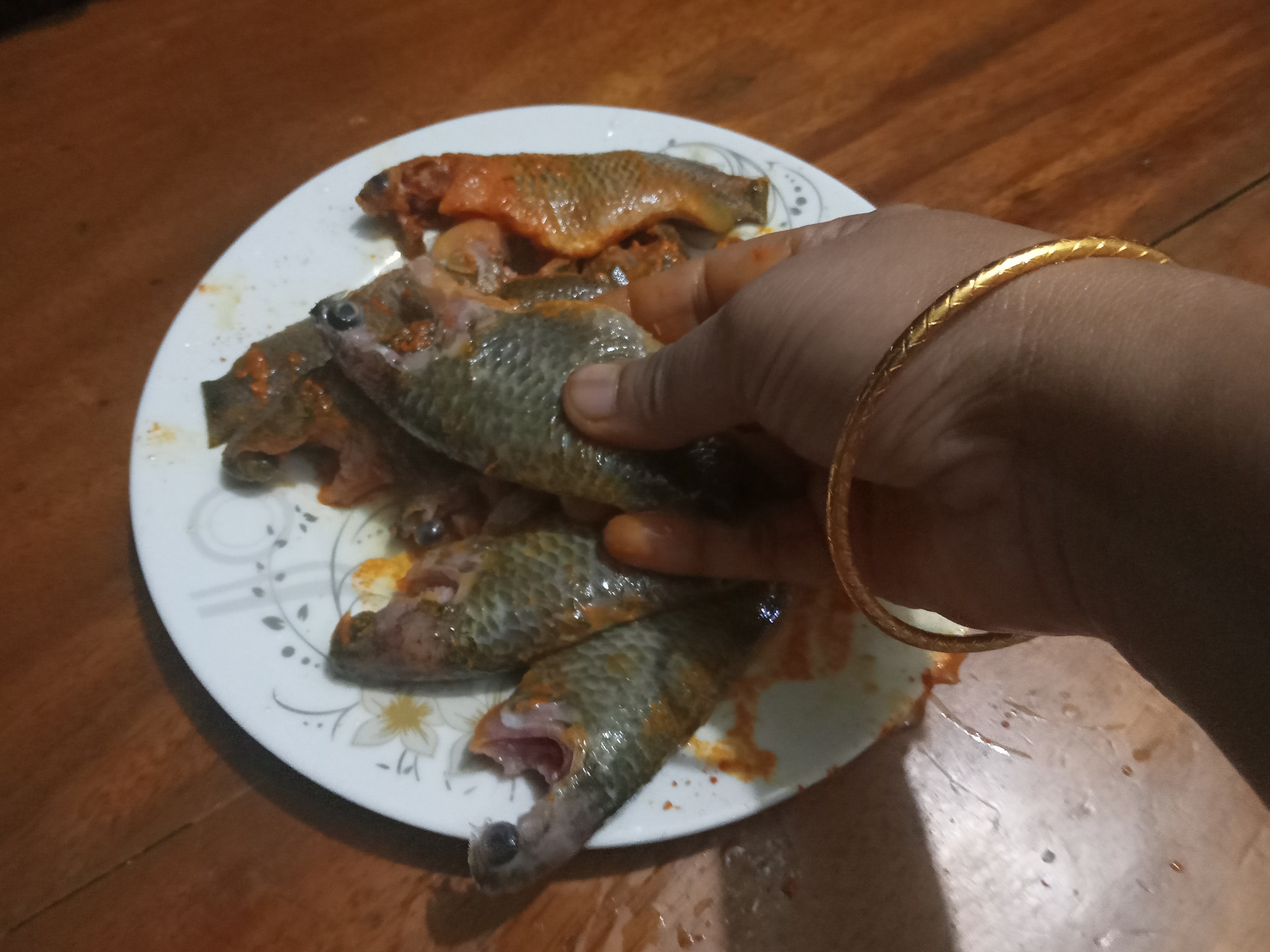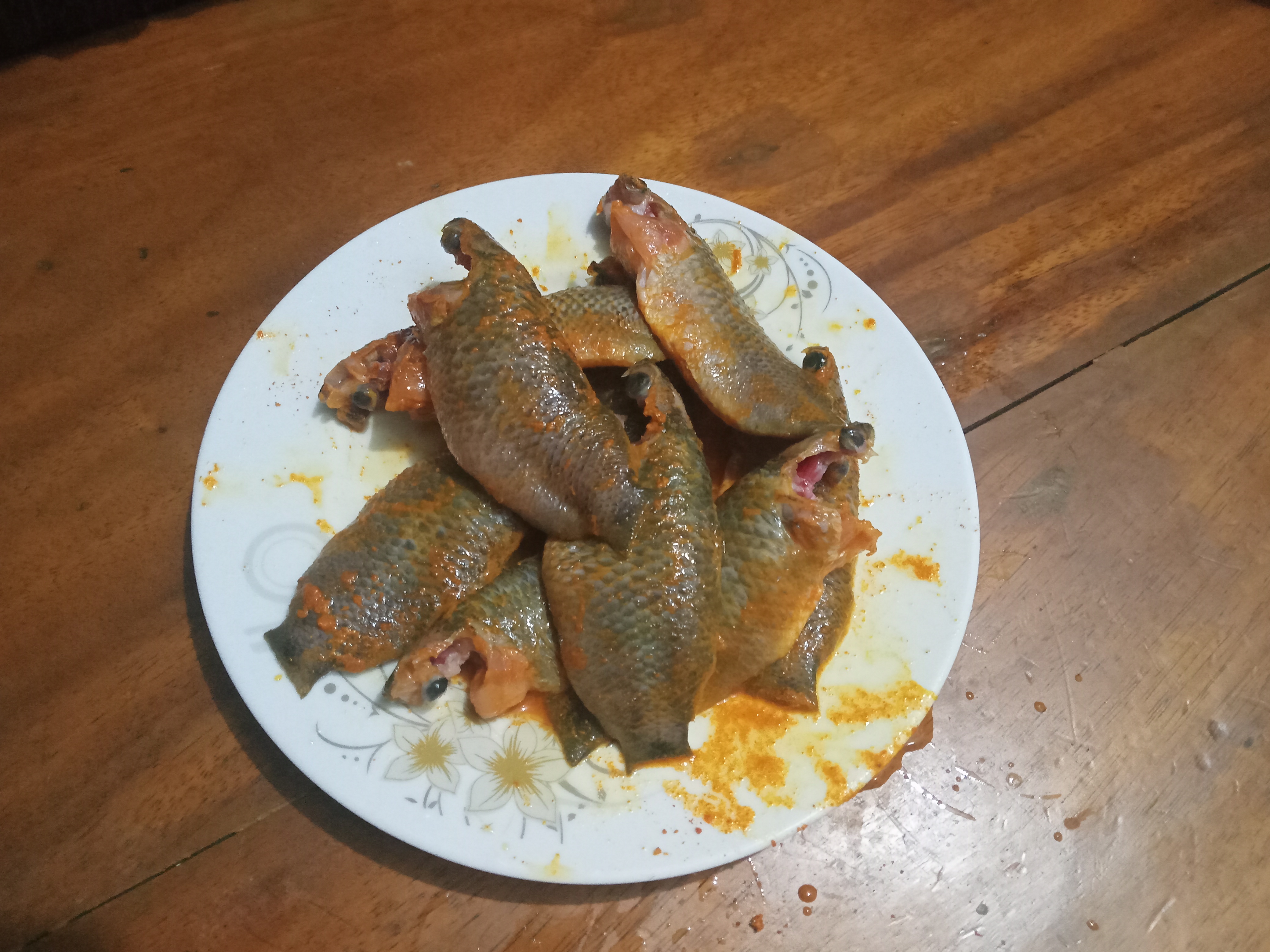 At first I cleaned the fish well, because if the fish is not cleaned well, it is not possible to get the right taste. Then I rubbed it well with turmeric powder and salt.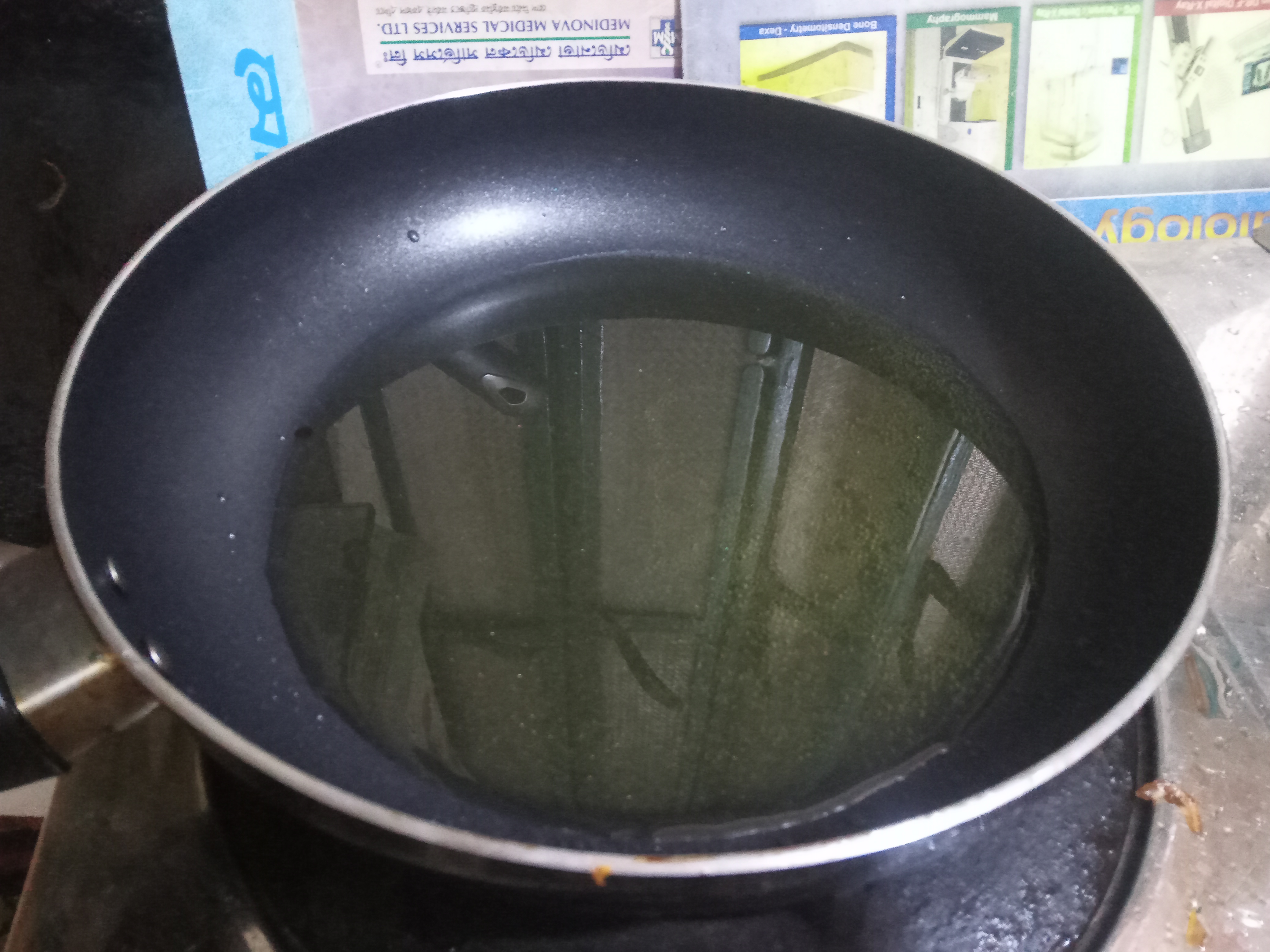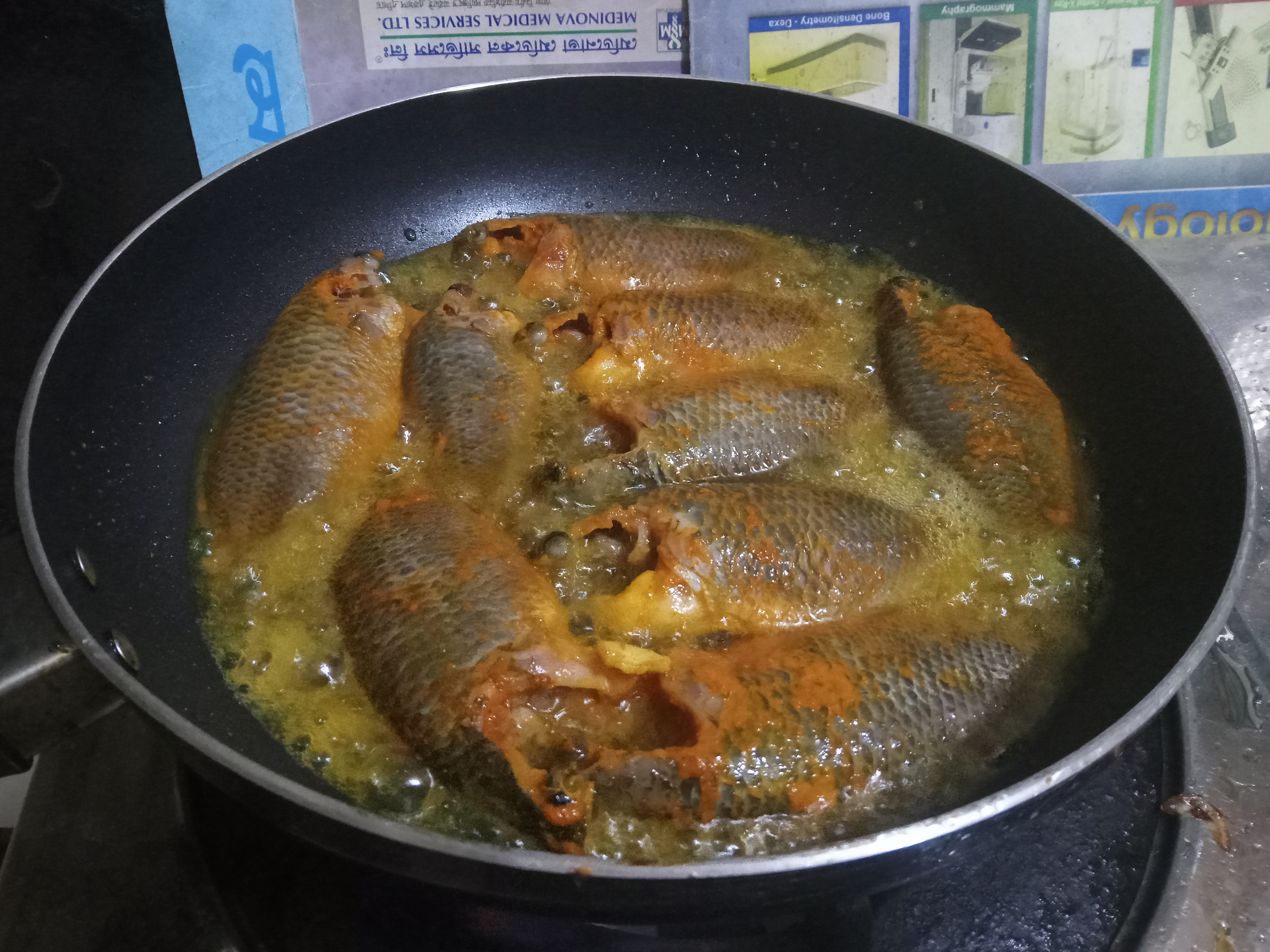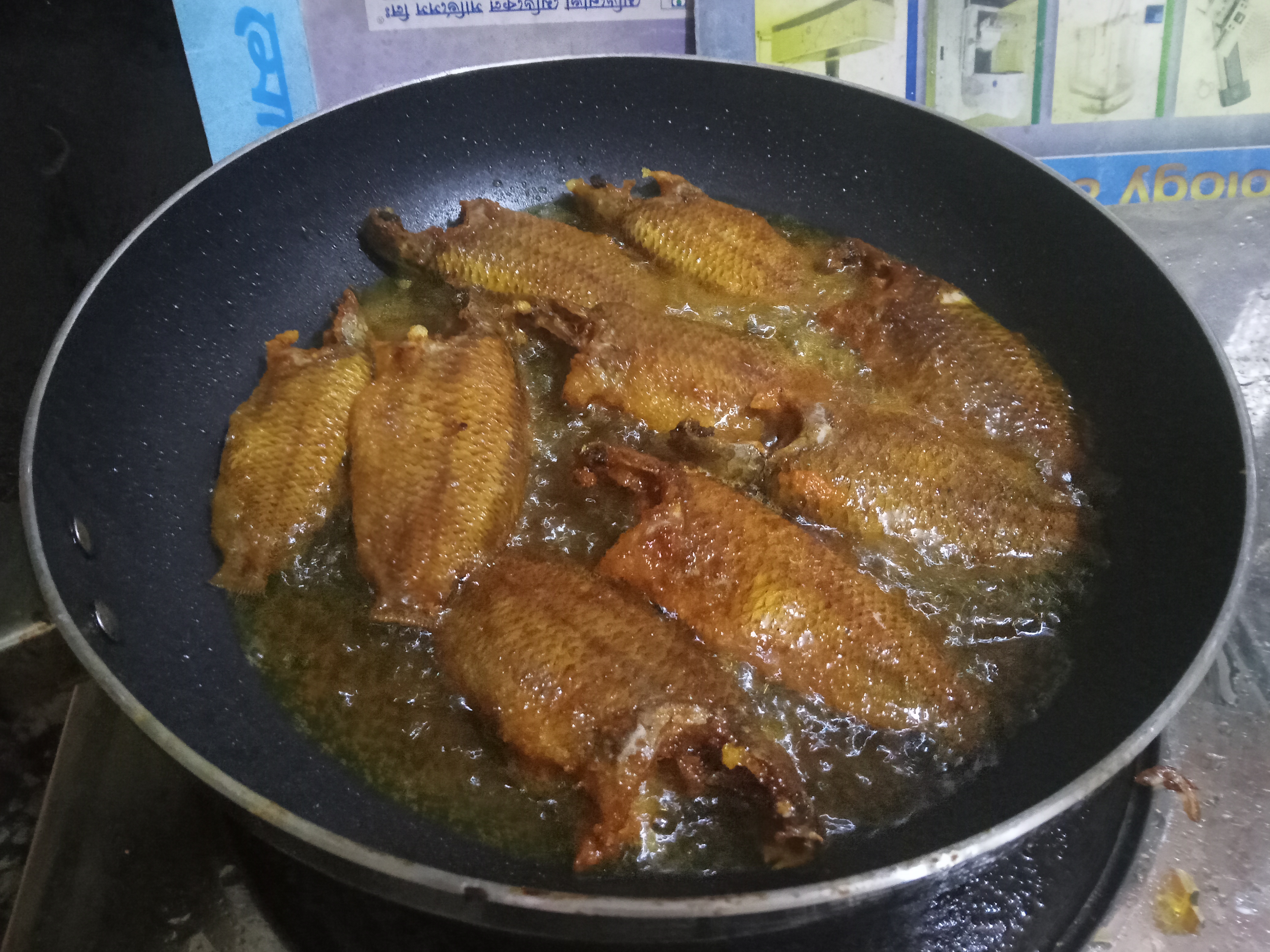 Then I put a pan in the oven and heated it by pouring some oil, then I put the spiced fish in oil and fried it well. The fish should be fried on both backs.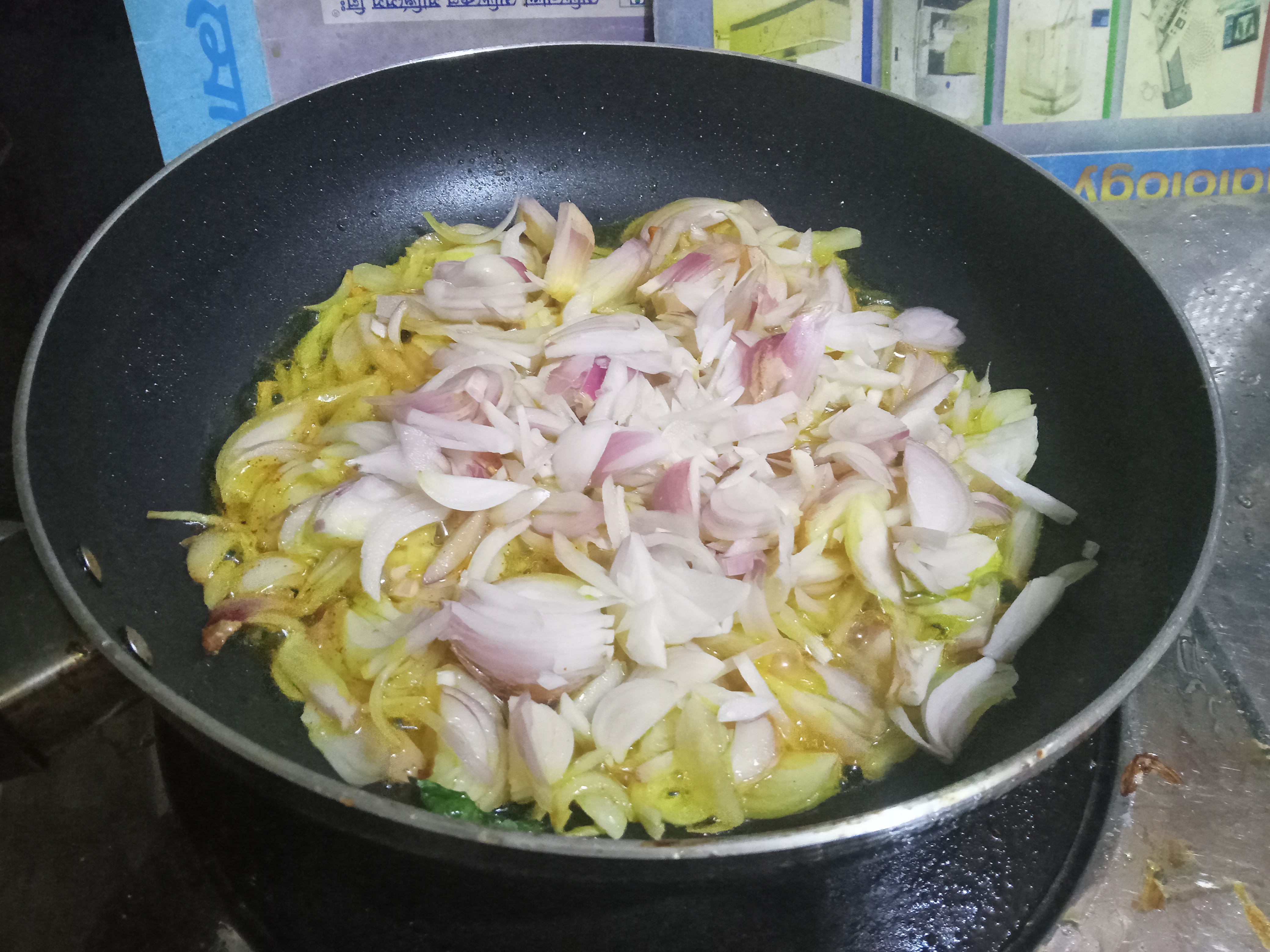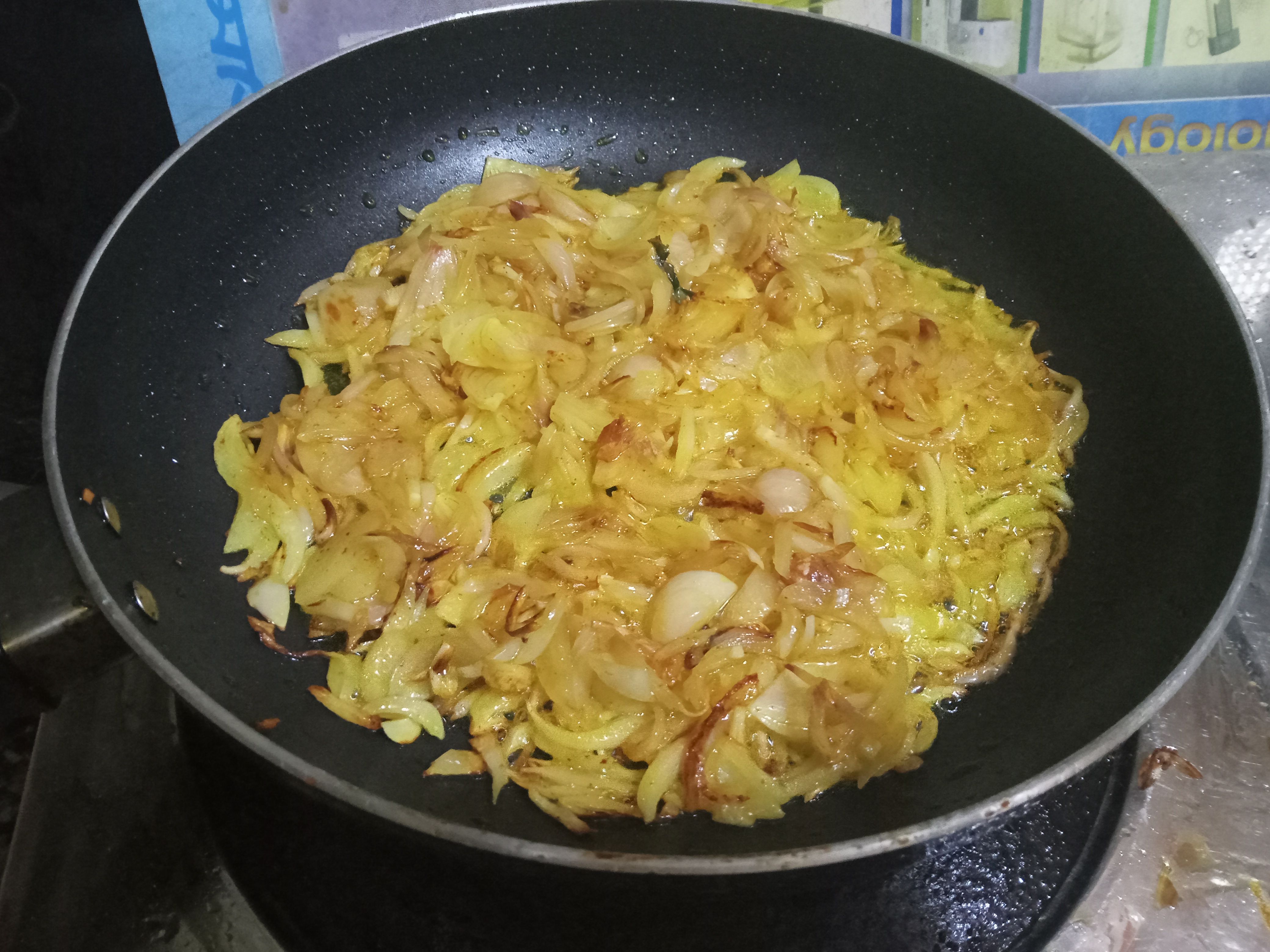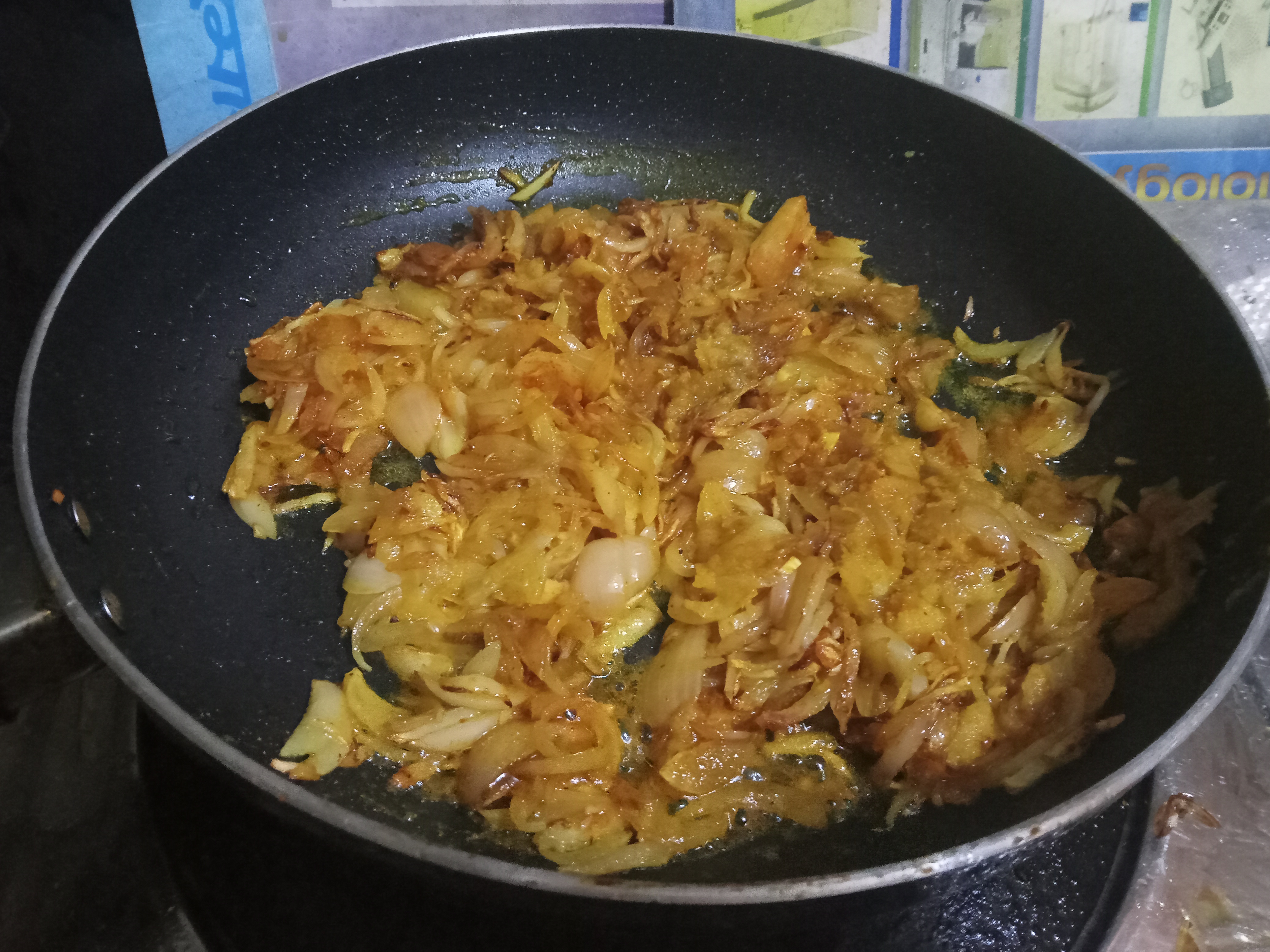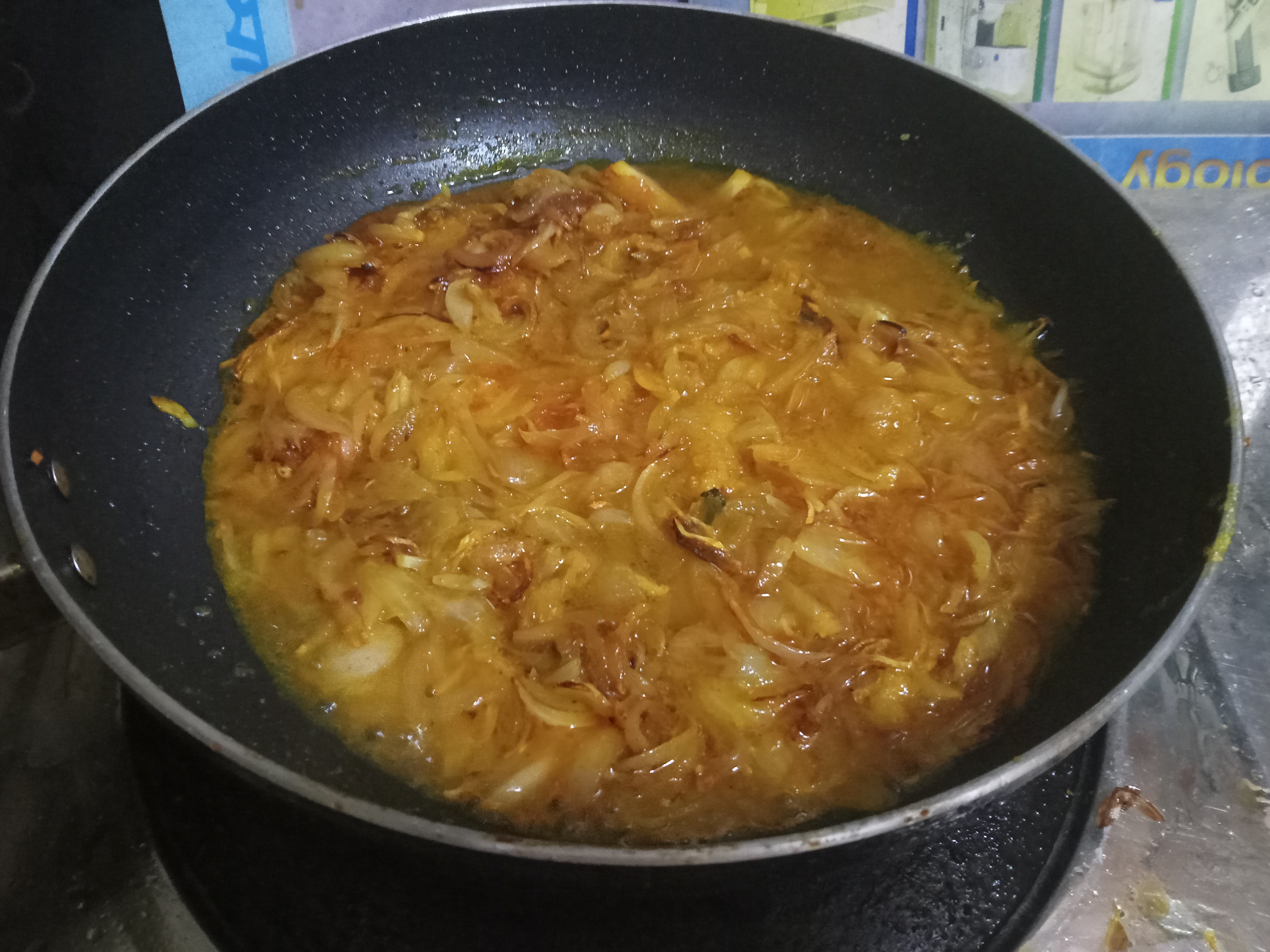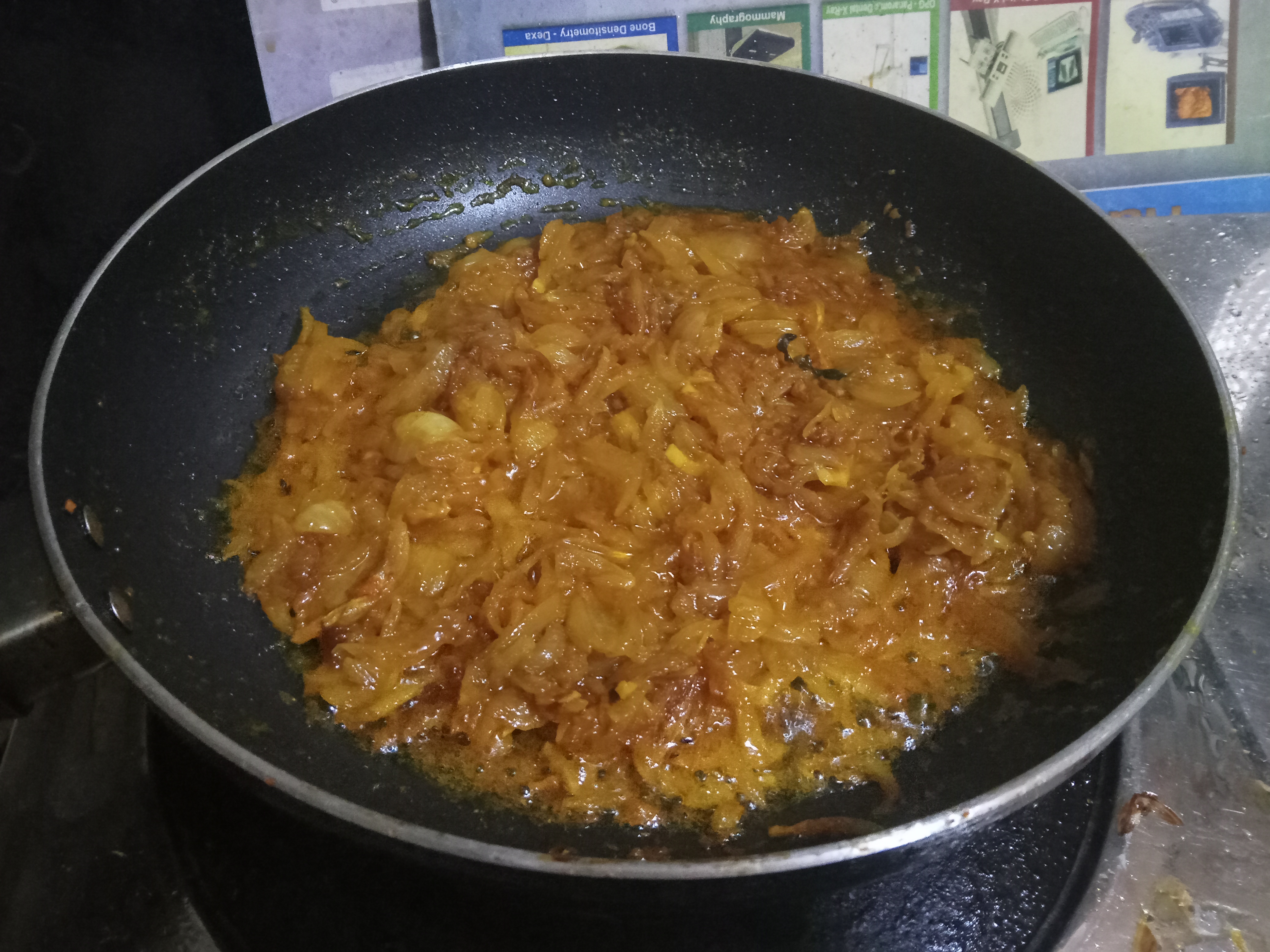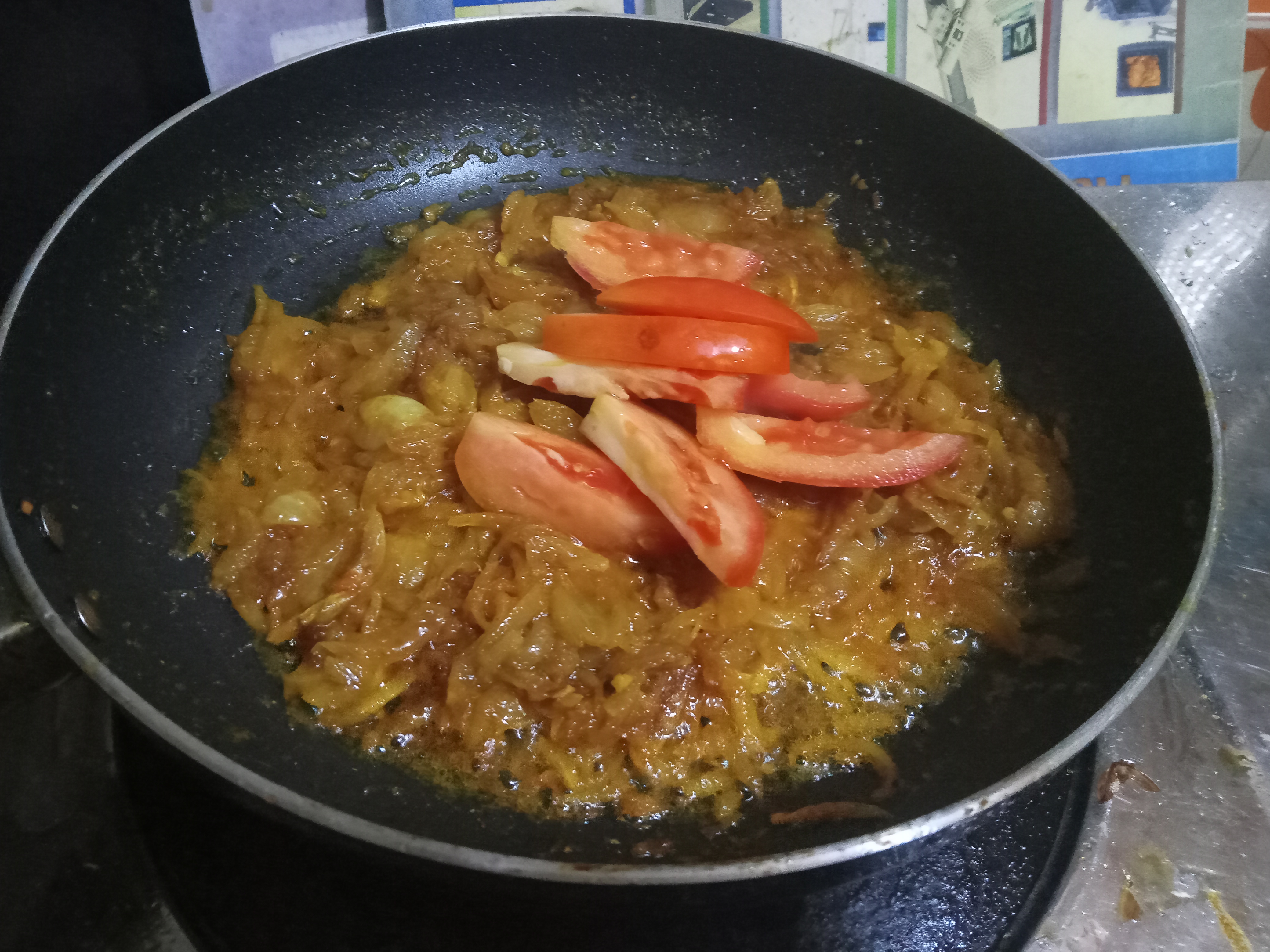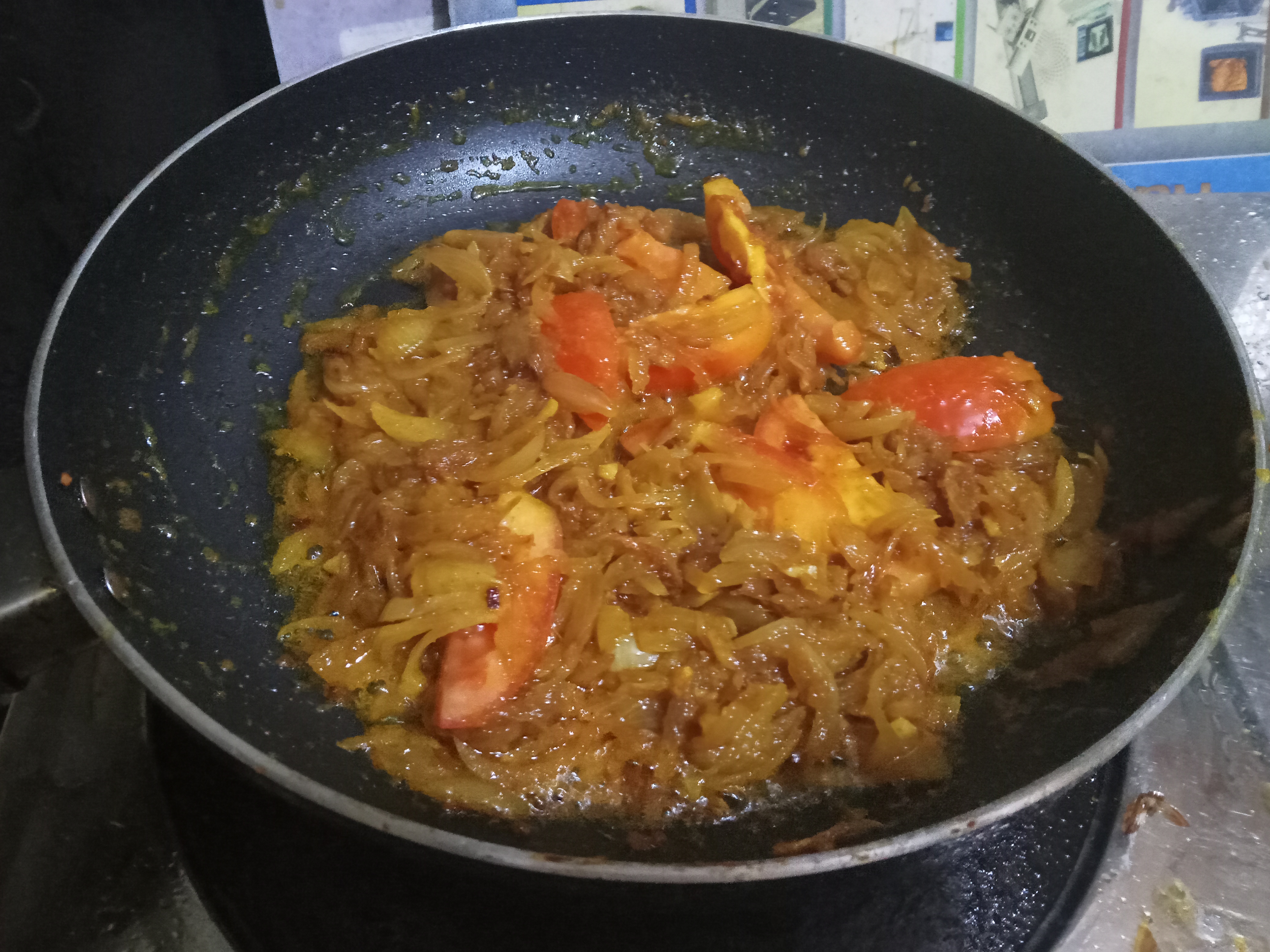 I fried the fish and then chopped the onion there. When the onion was fried, I mixed all kinds of spices with it and made some tanning with light water. Then I topped them with tomato slices for some more time.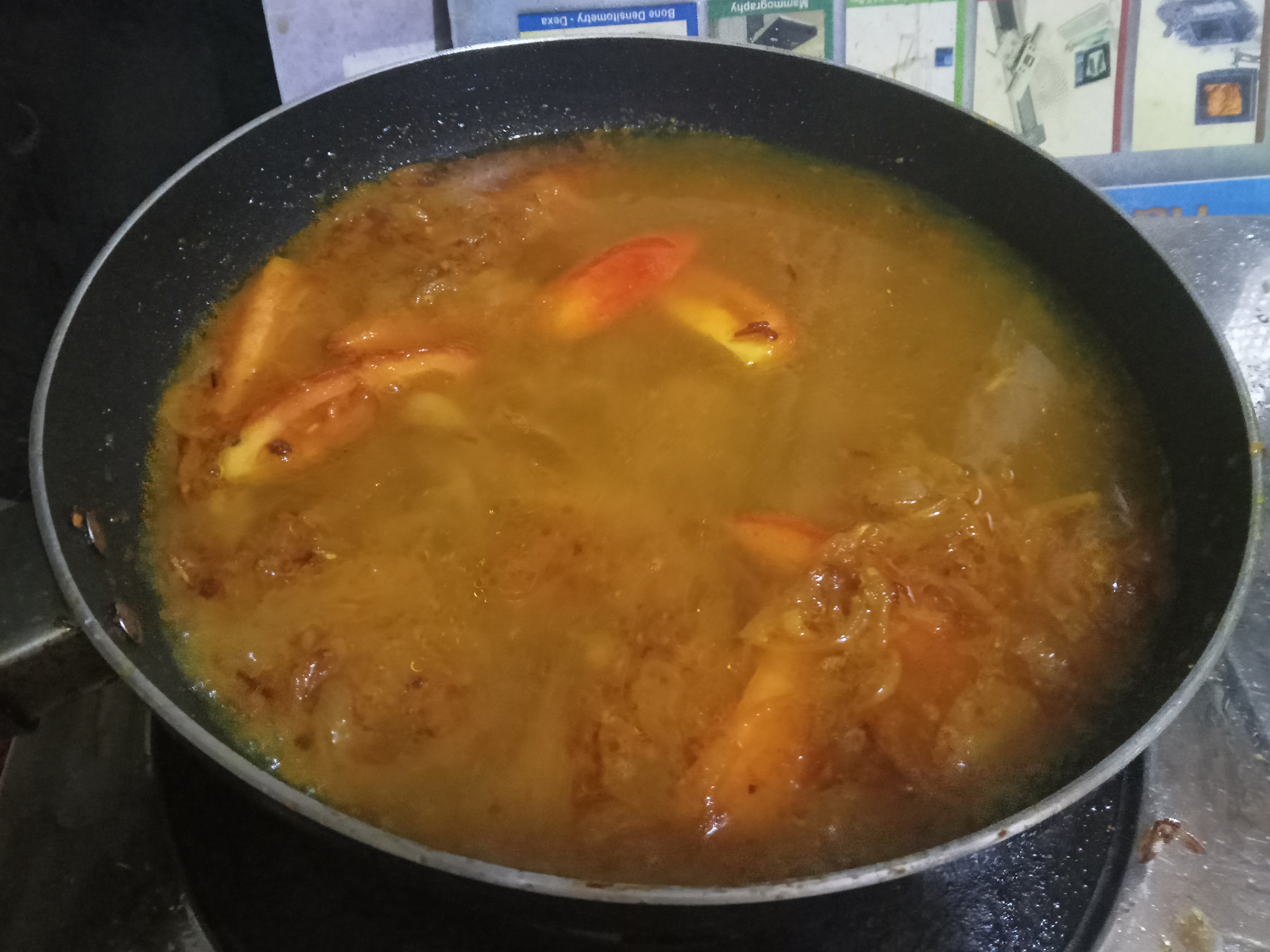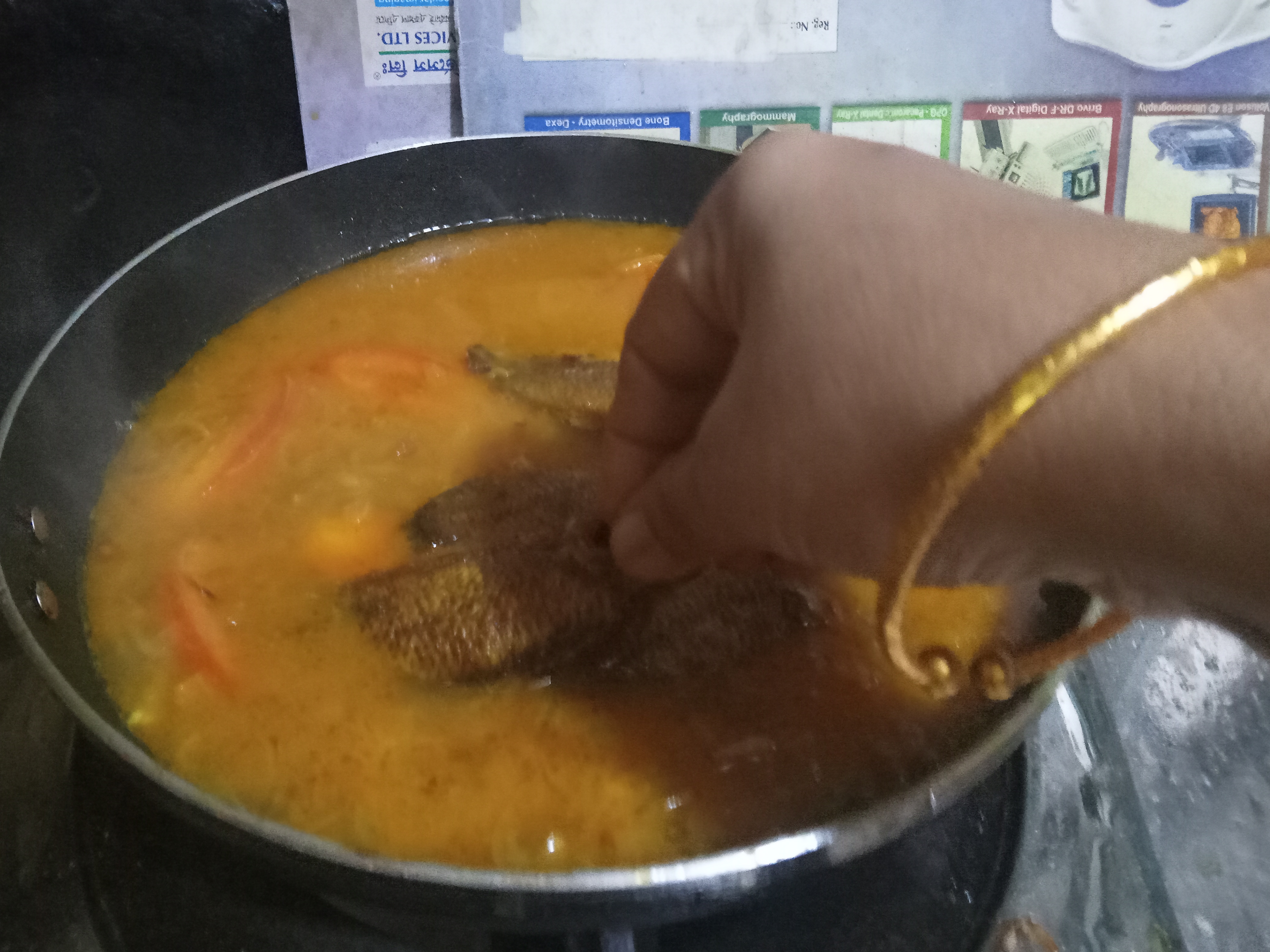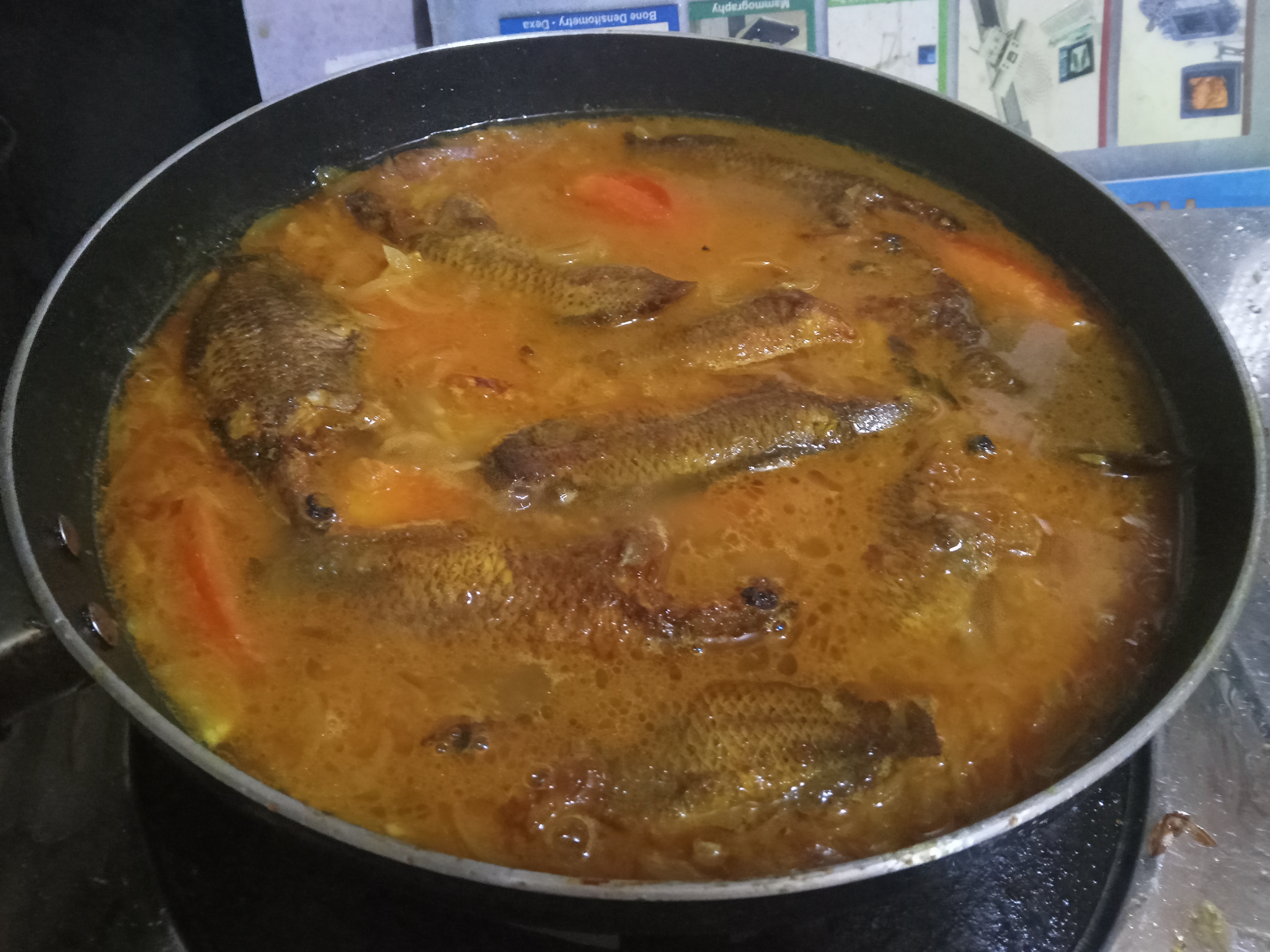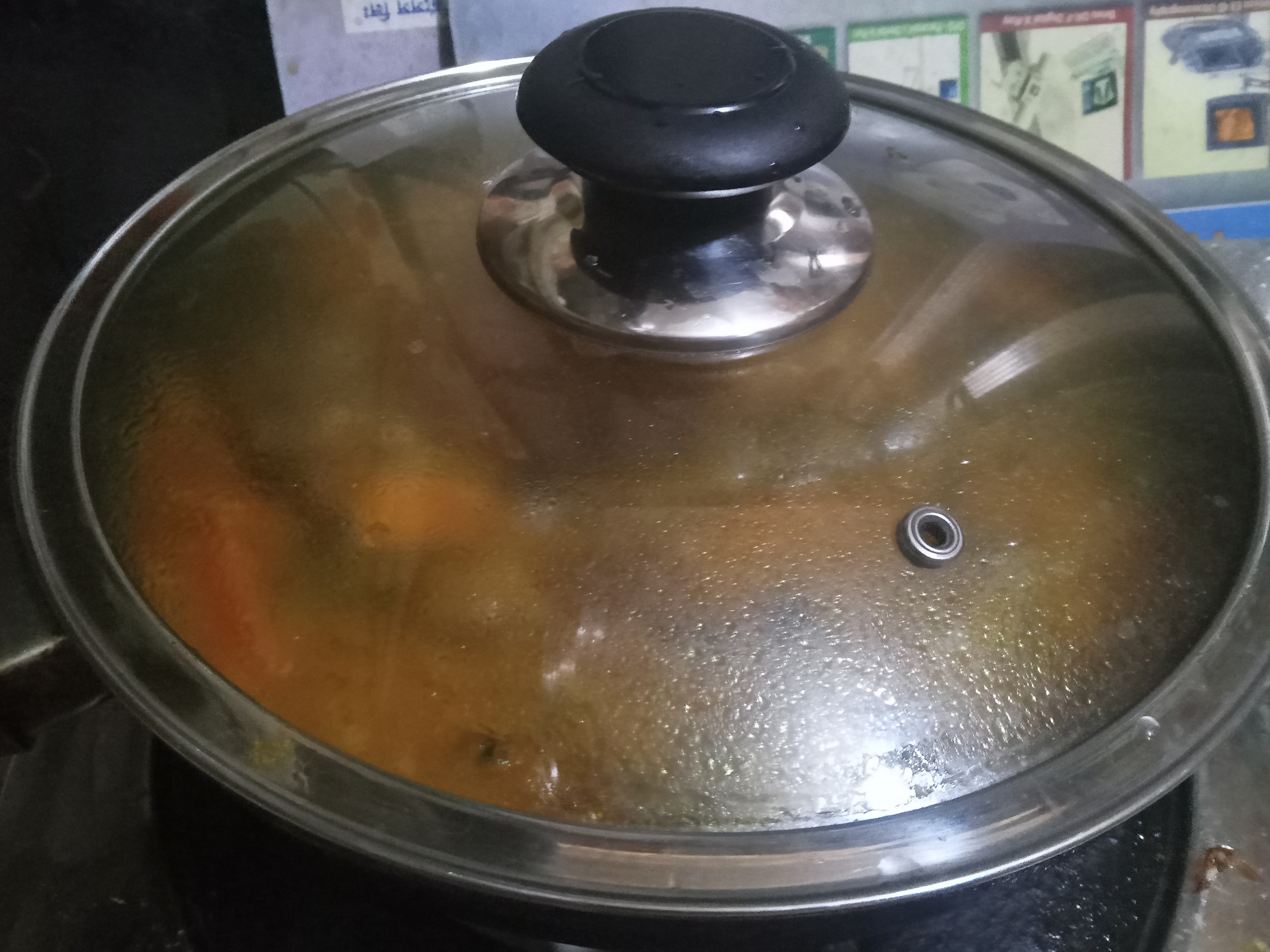 Then I mixed the water with the seasonings, added a little more water and then the fried fish with them. Cooked for quite some time then covered with a lid for some time.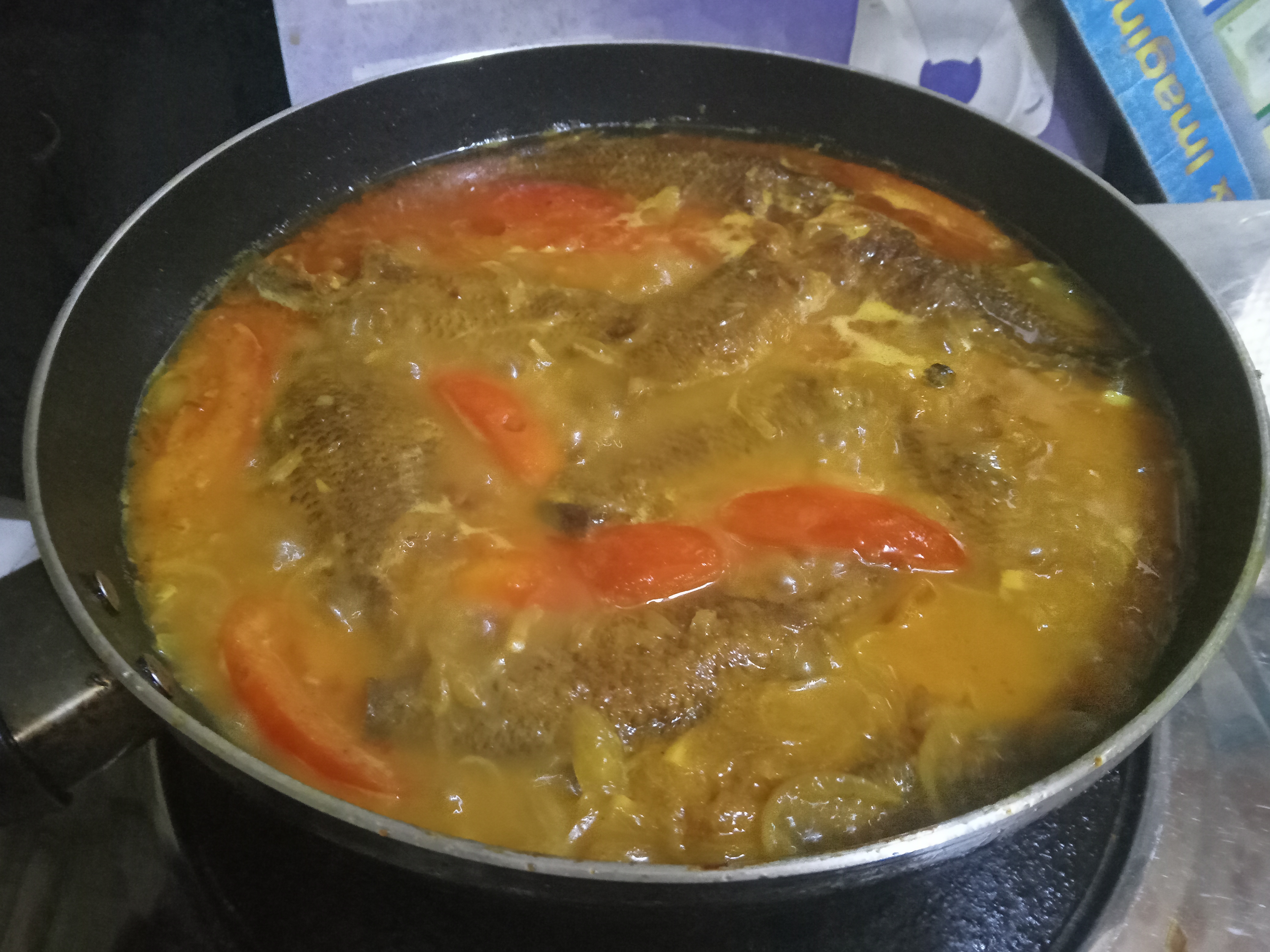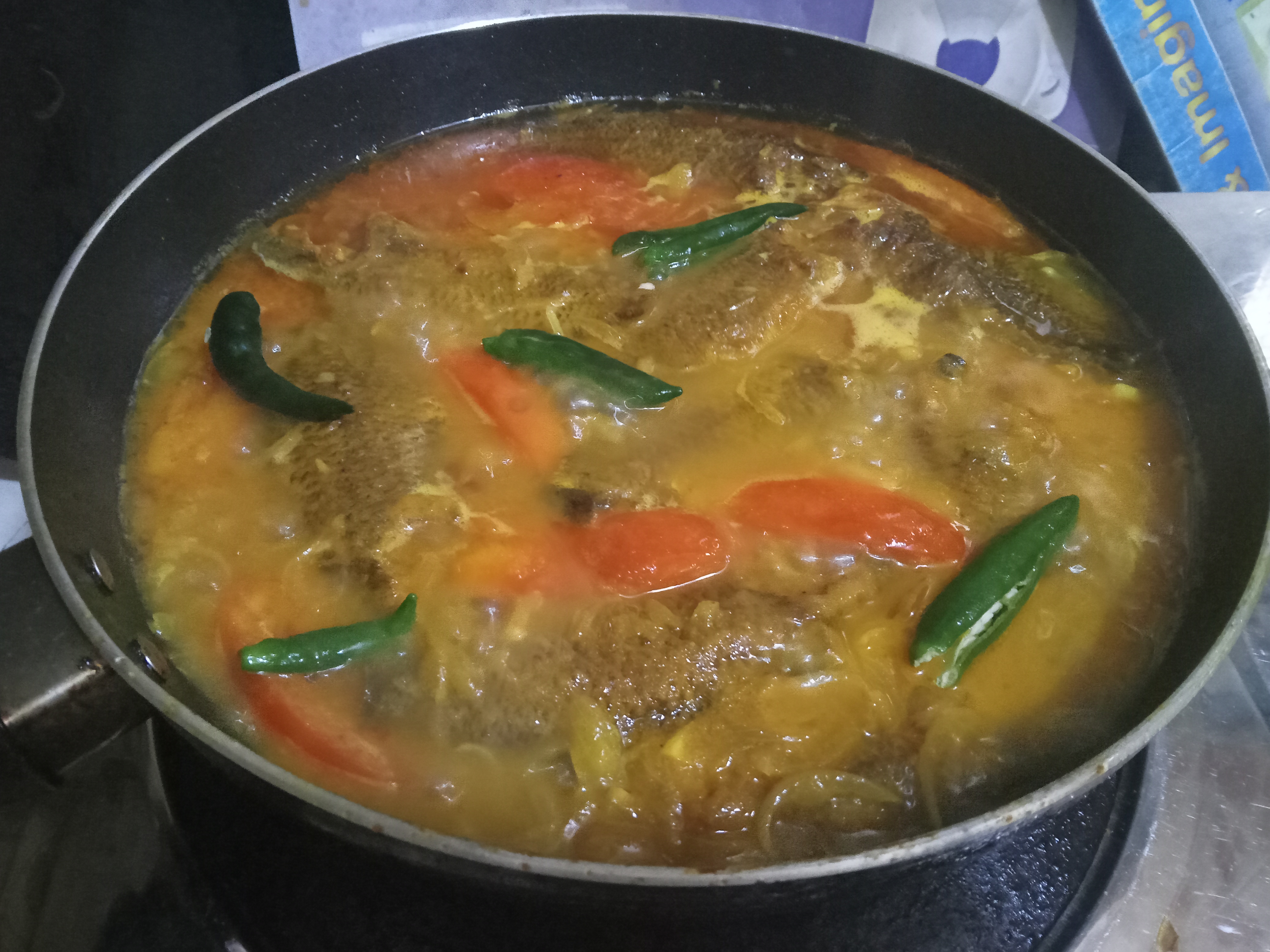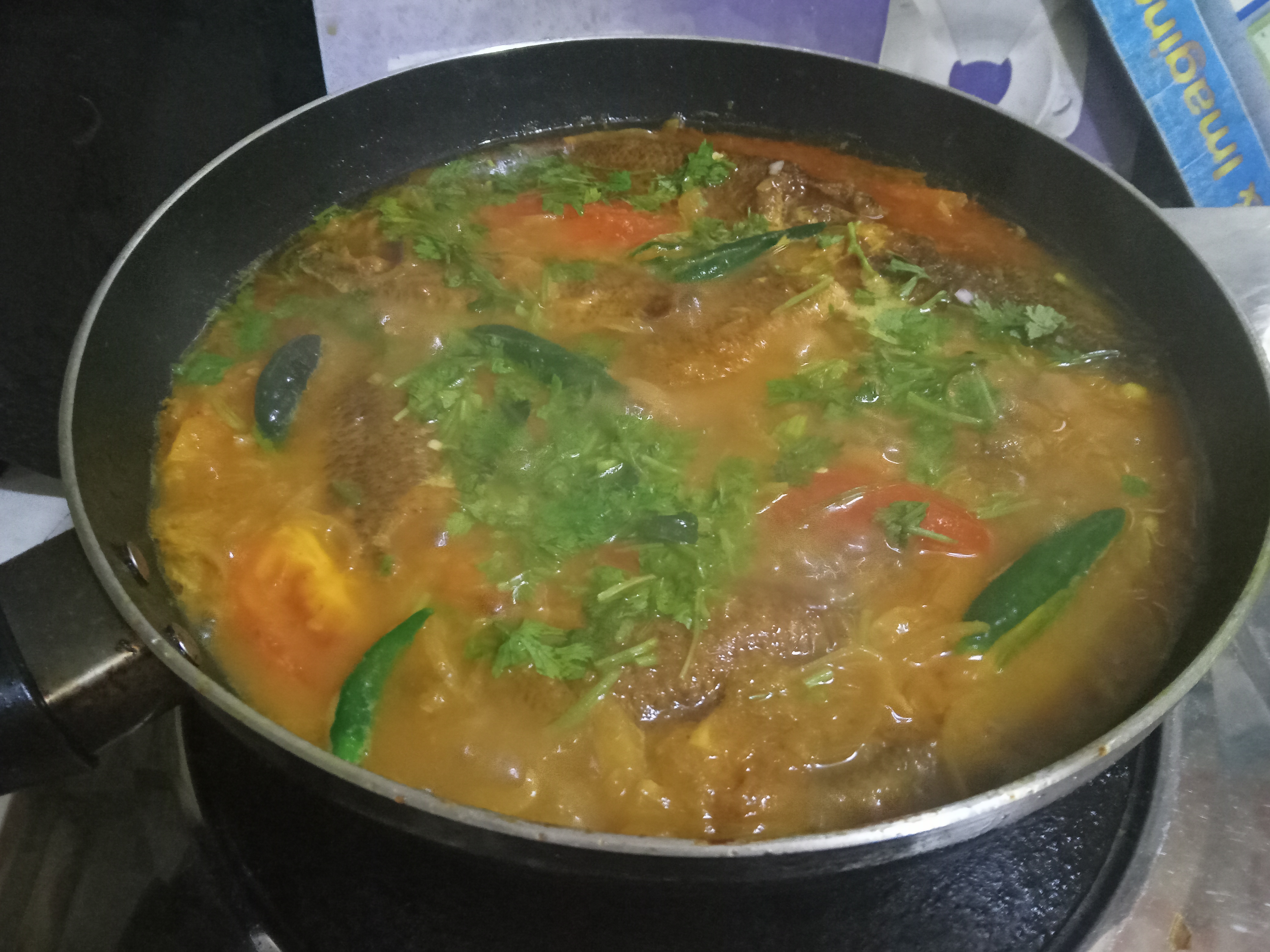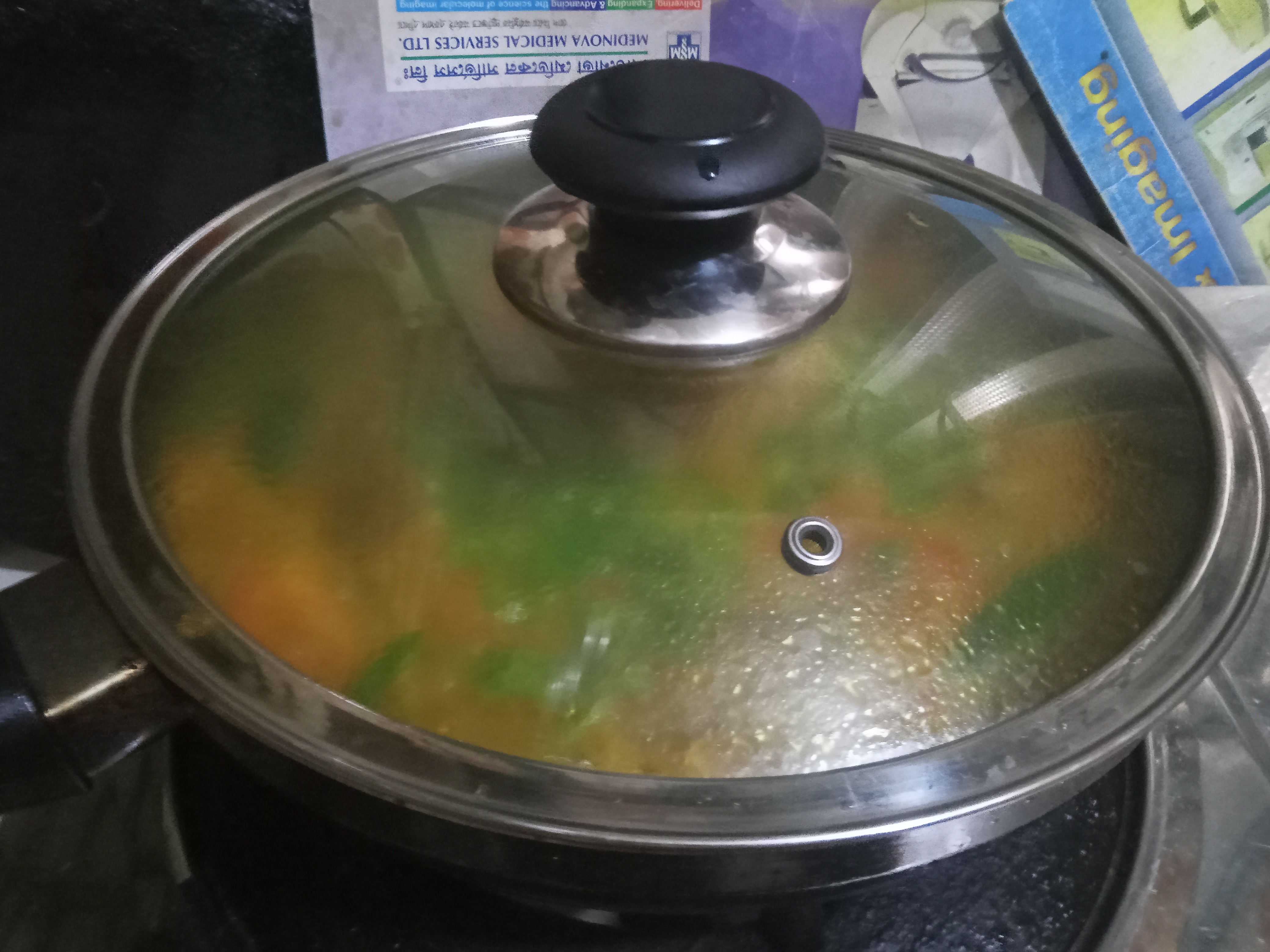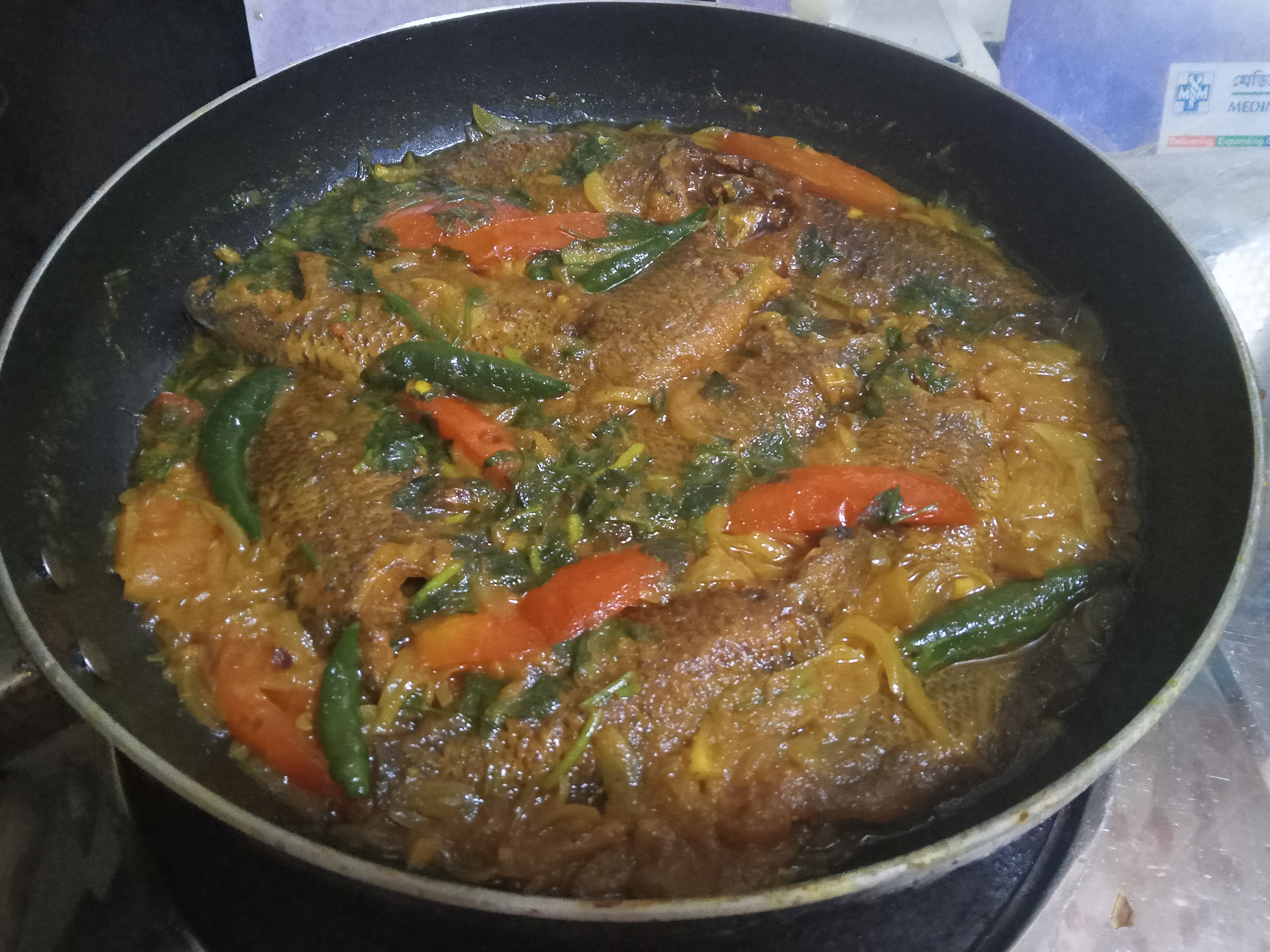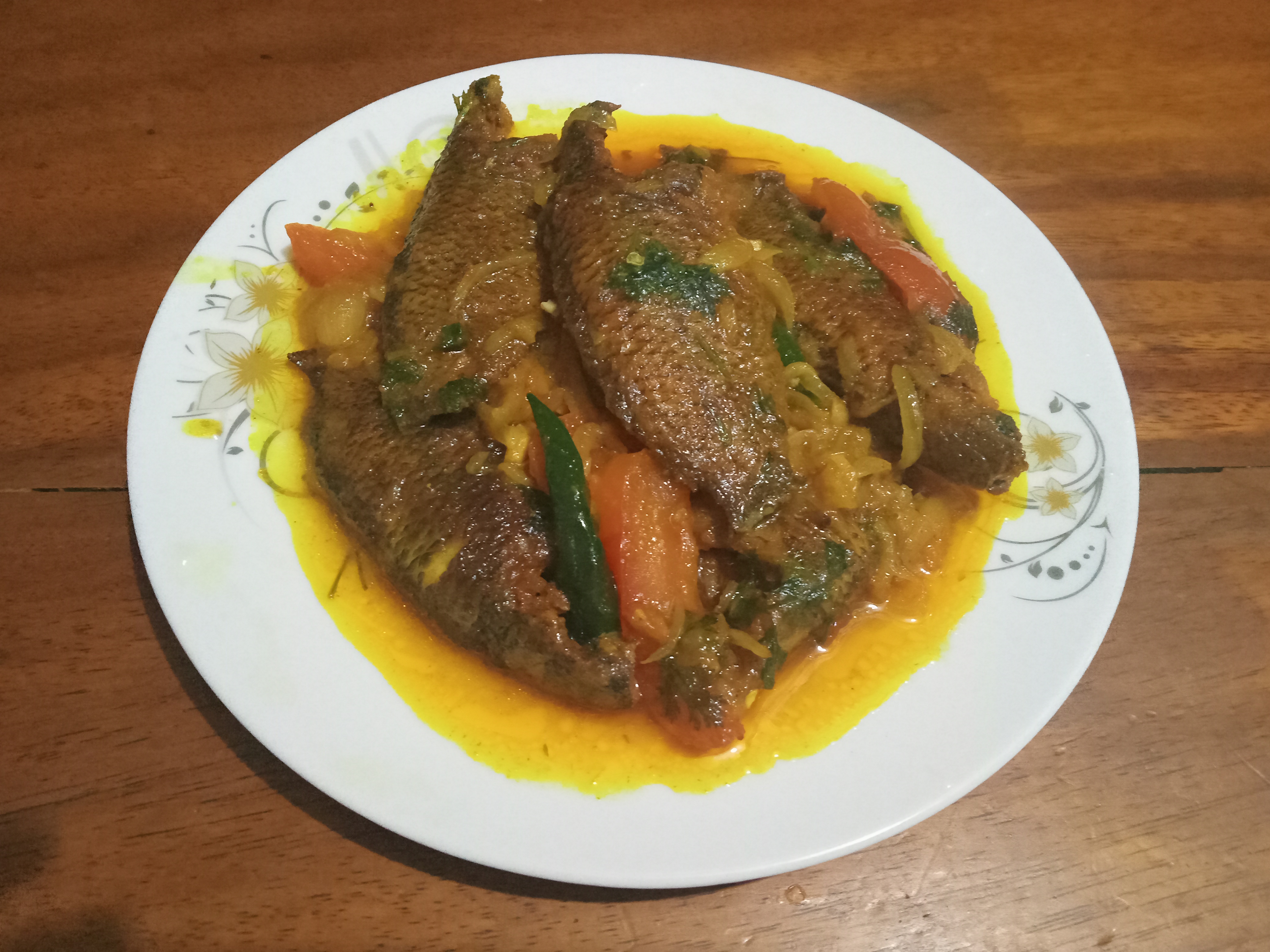 Then I cooked for some more time, after adding water, I added coriander leaves and green chillies with them. Then covered for some more time. I took it down after the amount of broth decreased further. Let's see today's cooking.
Thanks all.

Proud member : ASEAN HIVE COMMUNITY
---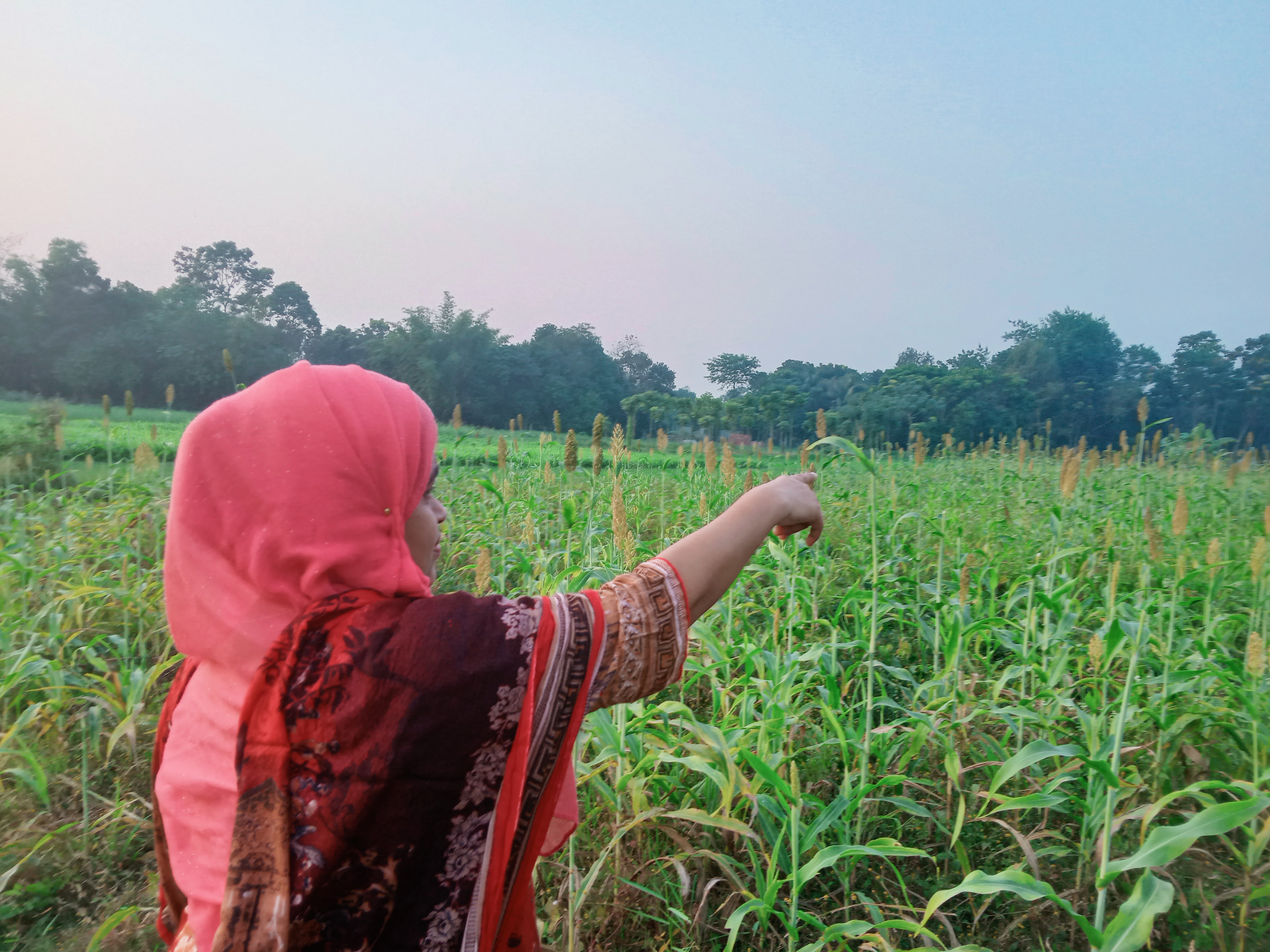 I am a determined girl, I want to take myself to great heights. I know the challenge is tough, but I still want to go ahead and test my abilities. I don't want to lose before I lose, but I want to win through struggle. I love to write, I love to express my imagination.
---