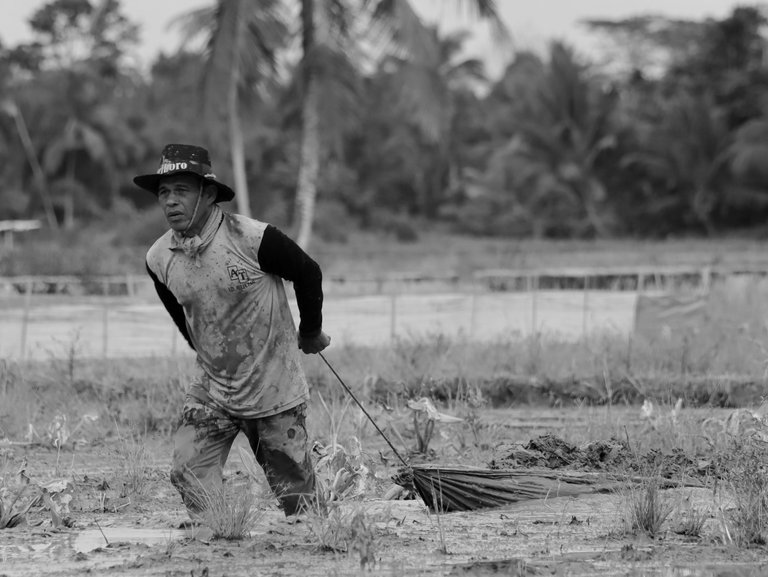 Hello Everyone.
They are farmers who work in the fields. In general, of course, the work of farmers is very tiring, especially for traditional farmers. A farmer must understand ways to manage the land so that the seeds sown can grow and have a bountiful harvest. Everyone has the right to be a farmer. You don't have to manage your own fields, but you can also manage other people's fields.
Today I got a topic I didn't expect. I saw a man working the soil in his field. And a woman walks in the rice fields. It looks like the two are preparing land to plant rice. People here are almost all rice farmers and most of the farmers here do subsistence farming.
I really appreciate farmers because they are a group that provides rice to all people. besides that, farmers also create a healthy world. When farmers plant, there will be new habitats for living things around them. And also with the presence of plants so as to reduce carbon dioxide emissions.
In fact, we have many reasons to go back to the fields and grow any kind of crop. It doesn't matter if you are rich or poor. you own land. let's farm Because there are many benefits we can achieve from gardening.
---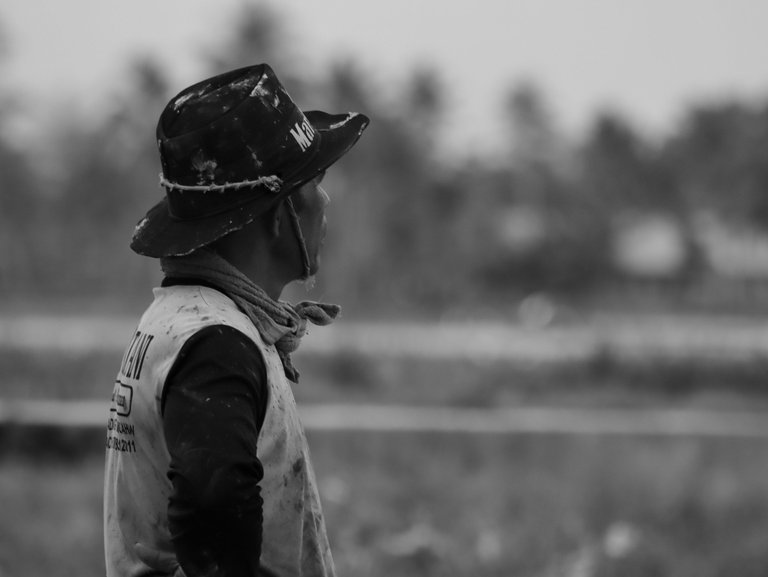 ---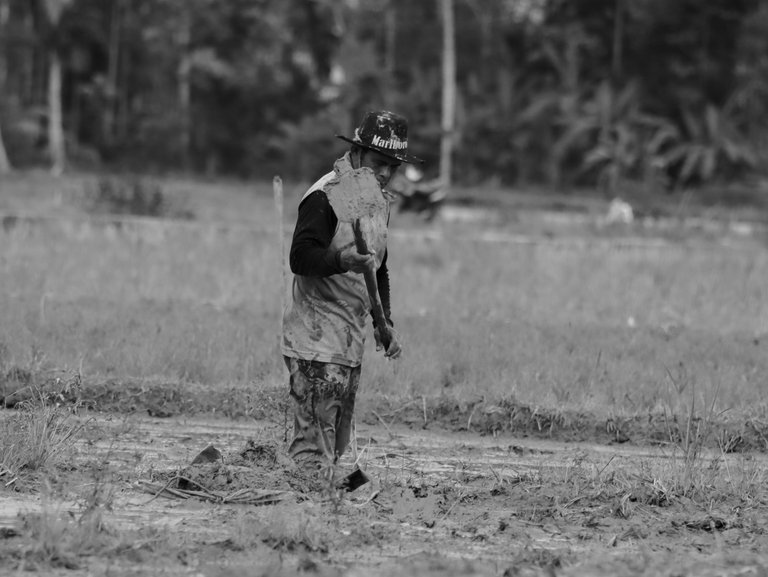 ---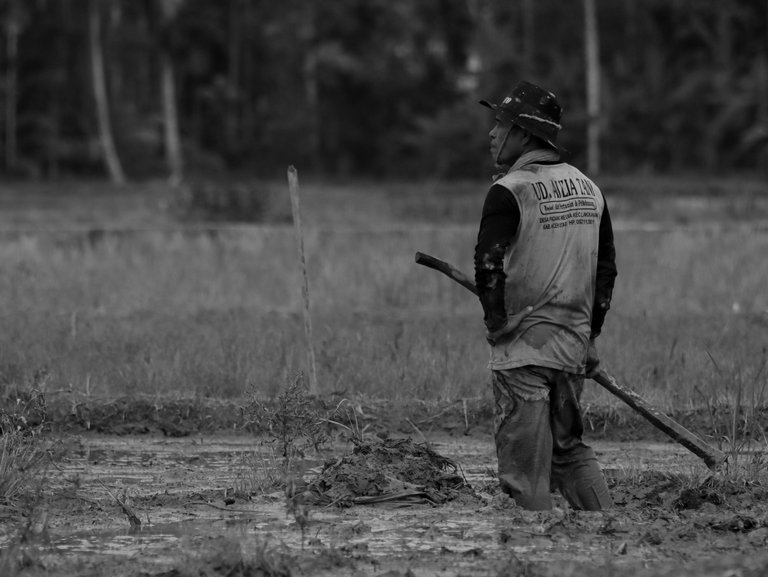 ---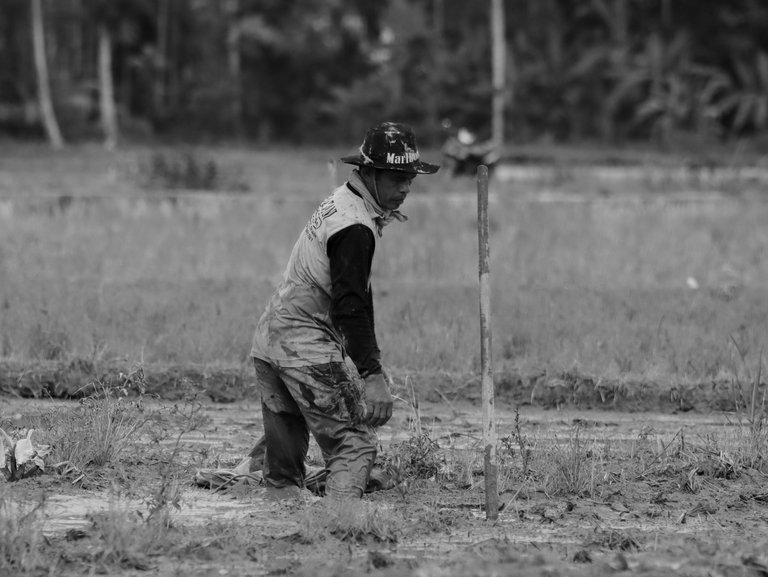 ---
---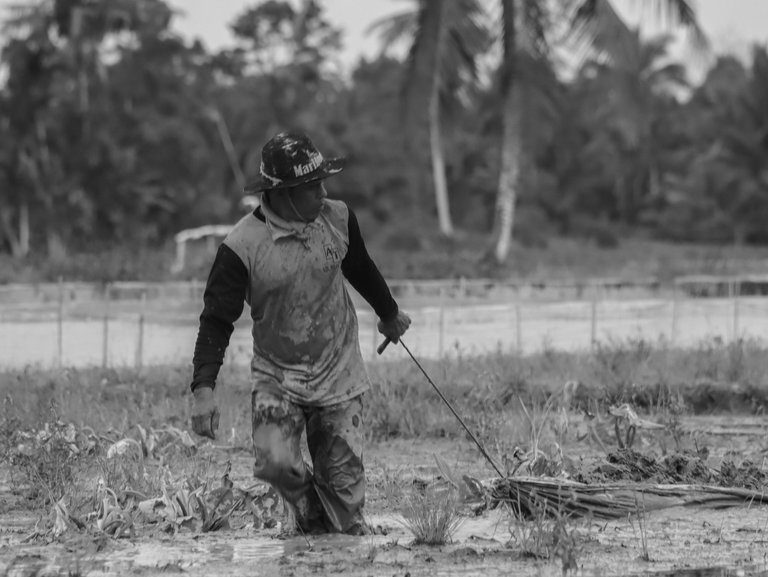 ---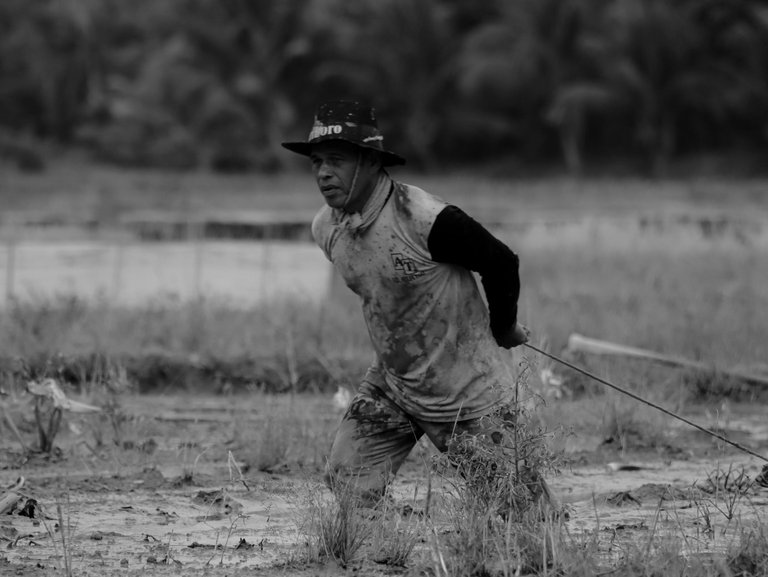 ---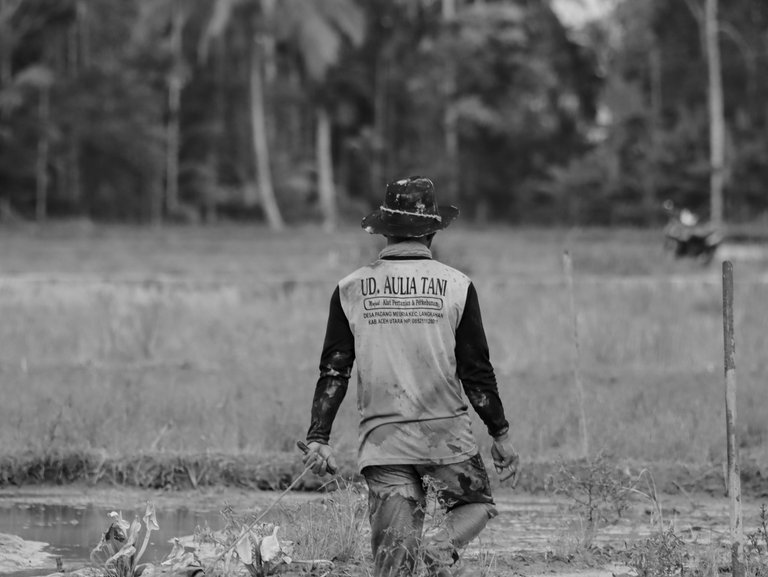 ---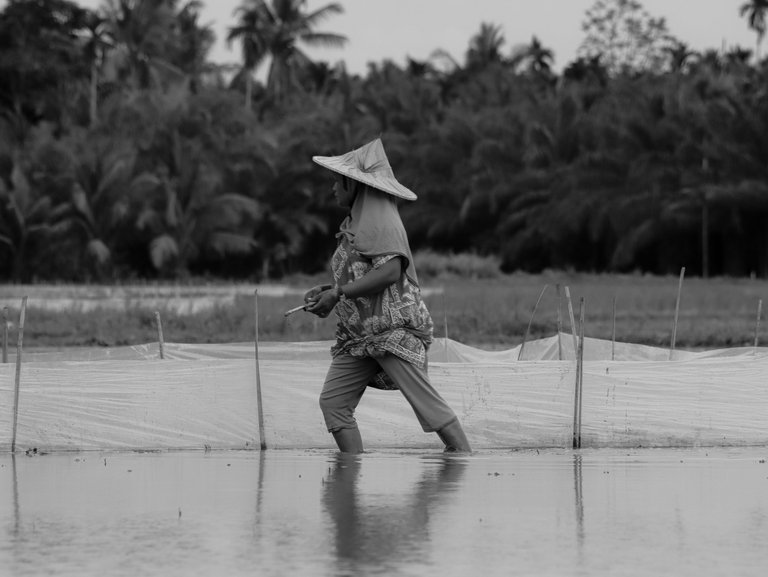 ---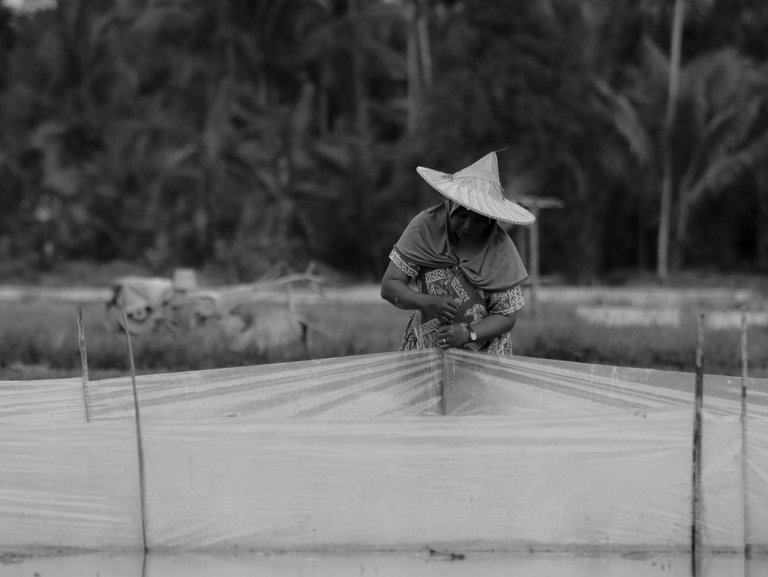 ---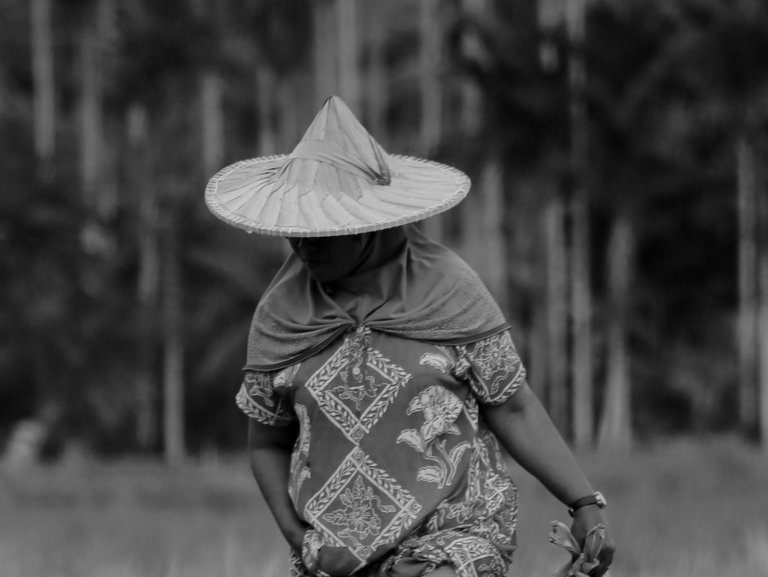 ---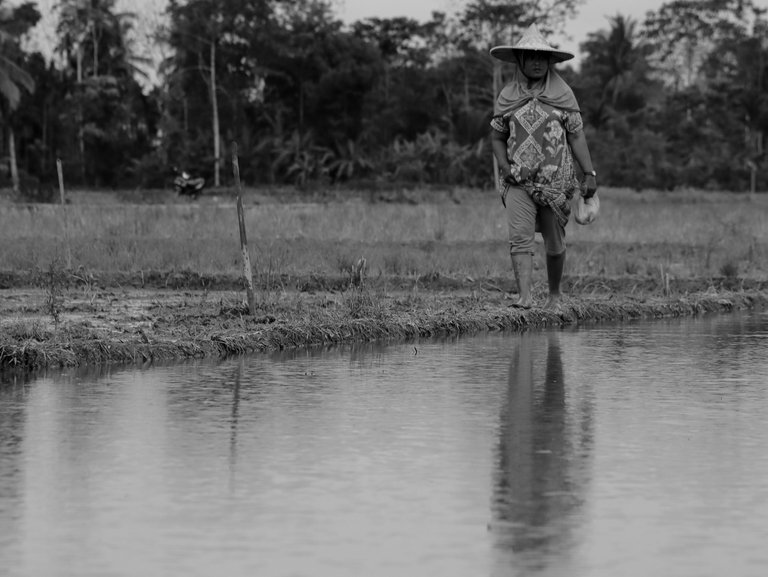 ---
| Camera | : EOS M50 |
| --- | --- |
| Flash used | : No |
| F-Stop | : f/ 7.1 |
| Focal Length | : 230 mm |
| Exposure Time | : 1/125 s |
| ISO | : 100 |
| Taken By | : @anzirpasai |
Thank you for reading my post. if you like it please give support and leave a comment.
Regard
anzirpasai

Instagram ~ Twitter ~ Dreamstime ~pond5 ~ shutterstock