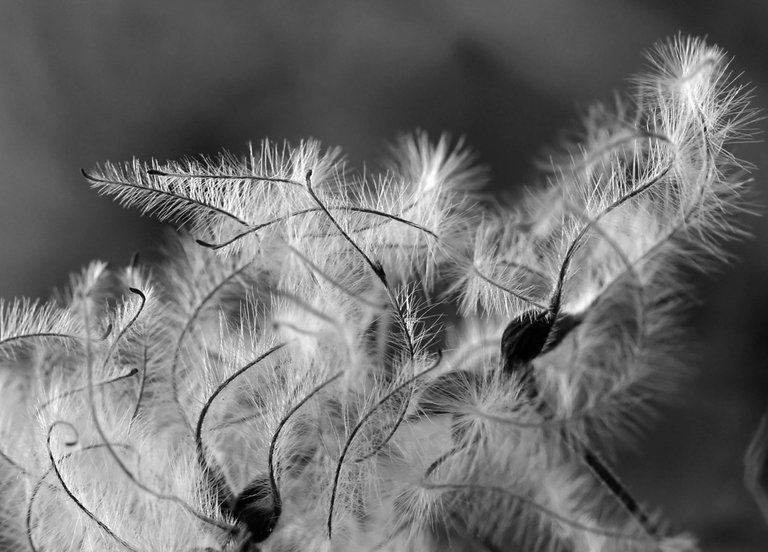 Some park bushes I found one winter day in Poland. Gloomy day, everything is just gray and dull around, some lazy ducks float in the pond and then you see those pure white fluffy seeds. Like little angles that got tangled in the twigs.
So photogenic!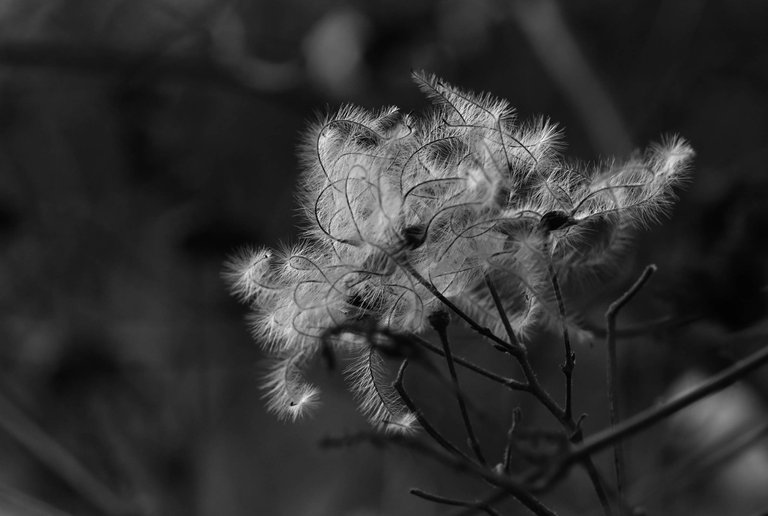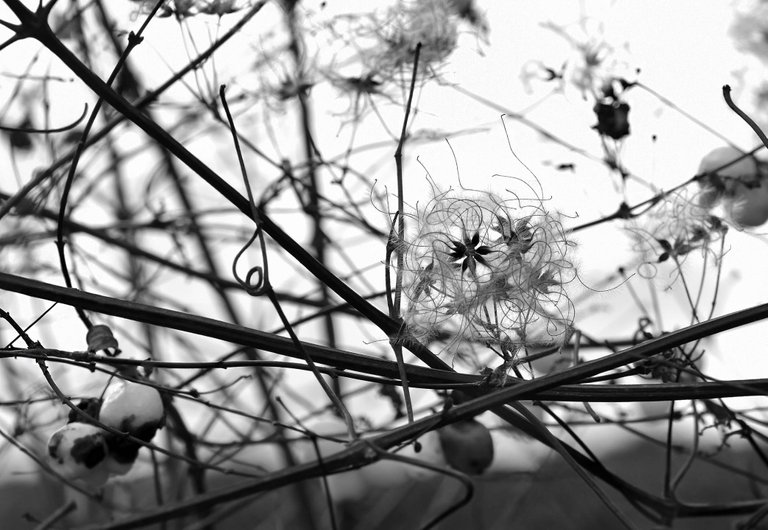 All nice and pretty, but I suppose everyone is observing what is happening around. Tomorrow (in about 13 h) we will have a new chain - HIVE. If you still don't know anything about it (it is hard to believe someone still doesn't know), just have a look at trending page. Everyone talks about it!
Lots will leave Steem behind and move to a new place. Black and White community is gonna be there too :)
See you all on the other side!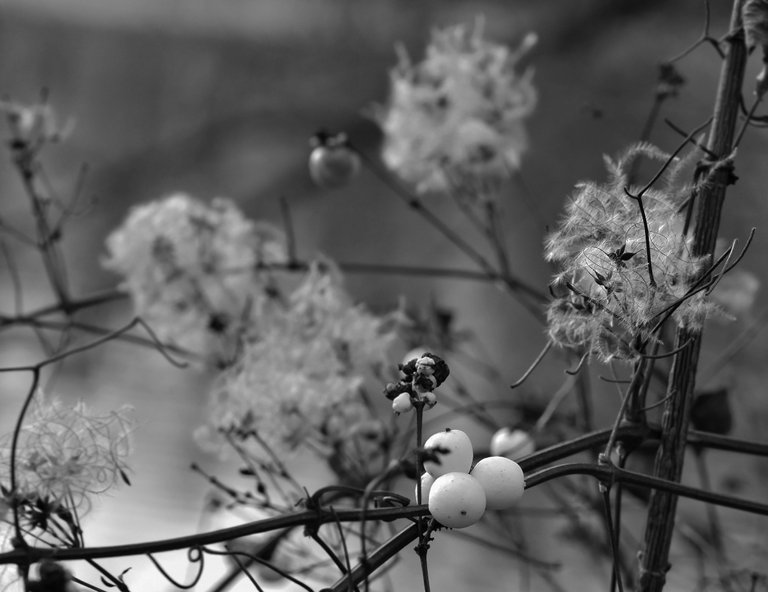 »«
My entry for #monomad contest by @monochromes
Shot with Nikon D5500 + Sigma 105mm lens
All photos and text are my own.
»»-------------¤-------------««

Join Monochromes on Discord
Project supported by Qurator