When I'm shooting people wearing glasses, I try not to get any reflections from the lights in the glasses, unless of course it's something I'm wanting to add to the shot..
Here's Jade from a shoot inbetween restrictions.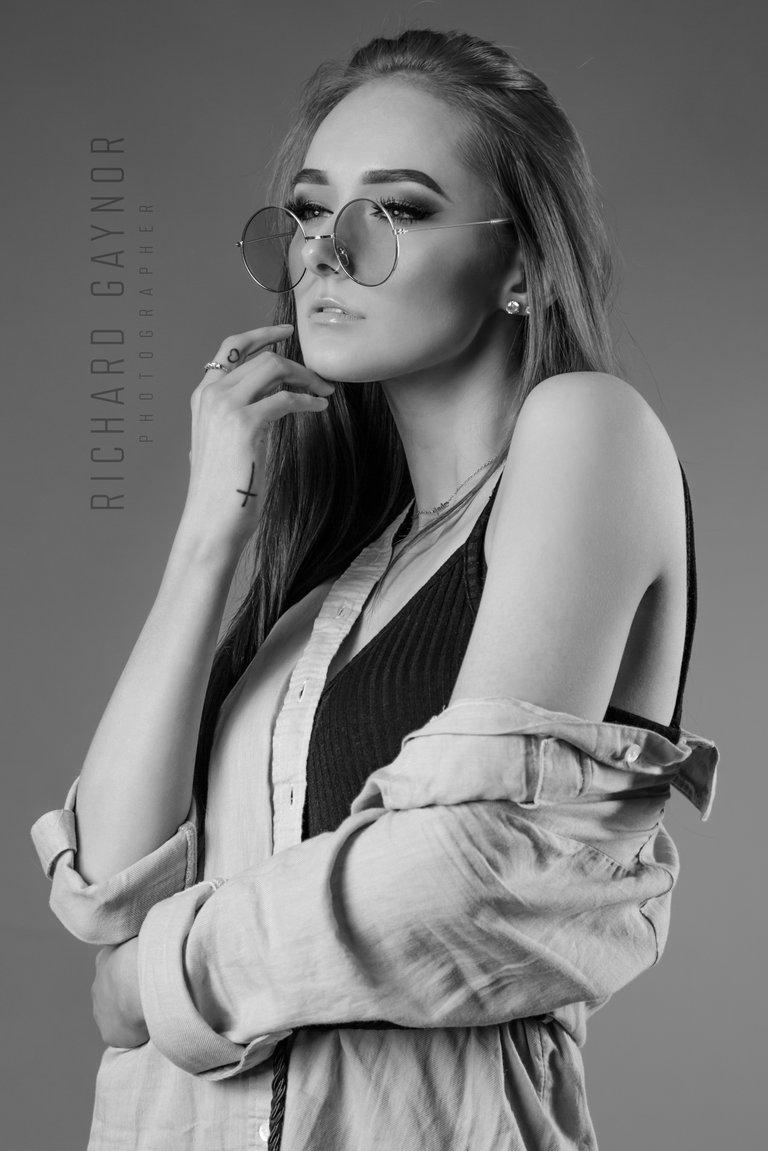 The actual colour shot is really bright with vivid colours of pink / blue / purples made by jels and a pink backdrop. Jade's glasses are a tinted blue and shes also a redhead, so while it doesnt show in the mono conversion ( i do a mono conversion for every model shoot I do, I love mono
.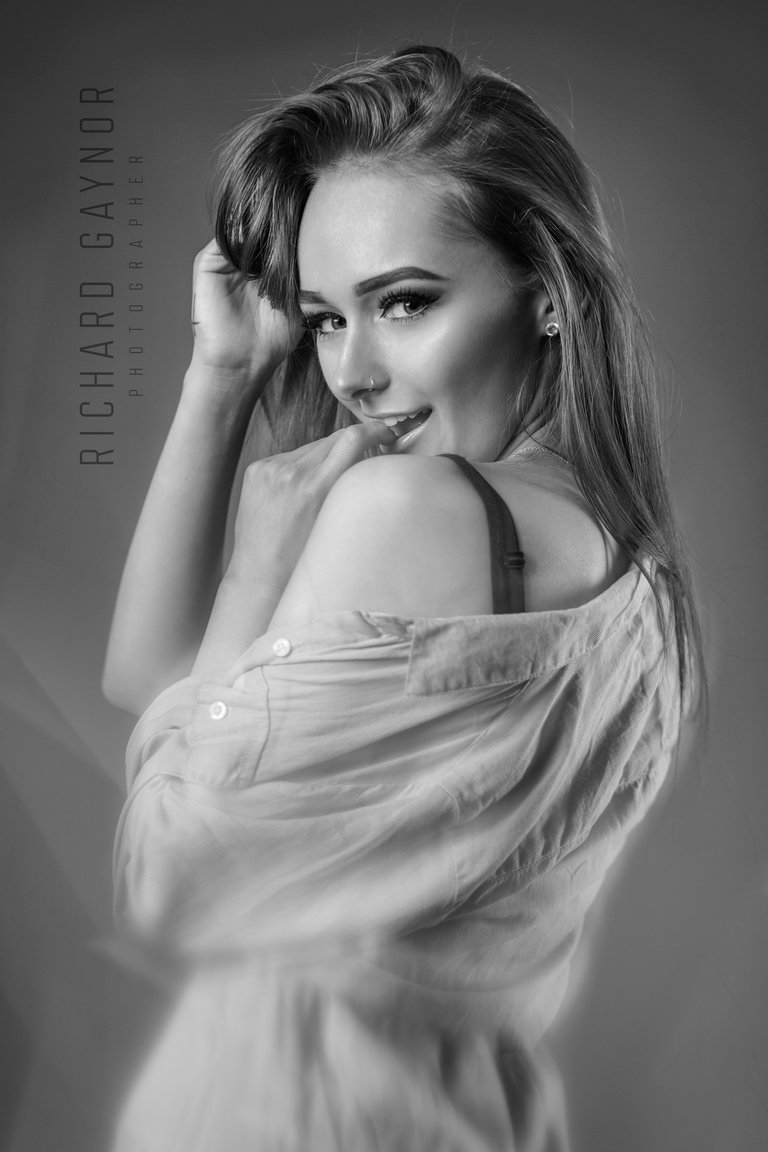 Another one here with the use of Fractal Filters to give the funky effects on the bottom of the image..
Really like this shot of Jade here, the intensity of her eyes, the strong cheekbones and the cheely look on her face.. She's an absolute beautiful girl.. One that I am so glad to have got back in front of the lens again..