My entry in the #monomad challenge created by @brumest and curated under the @monochromes account.
A shot of the rear of the Lego Bugatti Chiron I recently build in about 22 hours.
---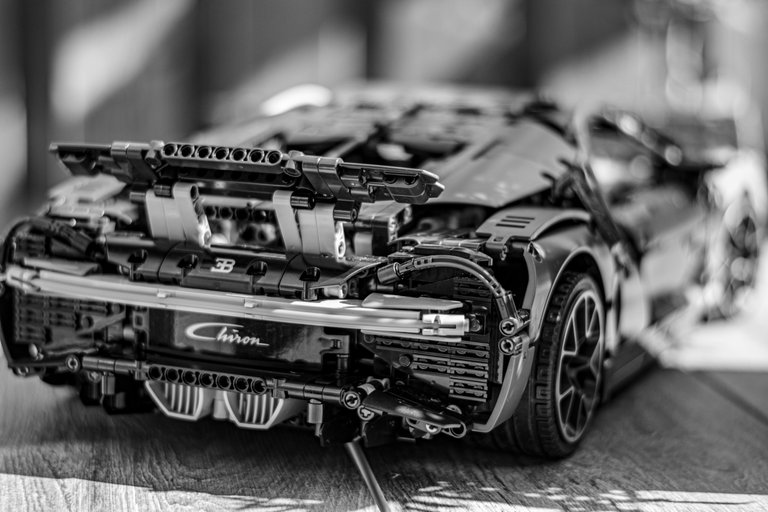 ---
More shots from this build will be posted here soon in color as I have done a big shoot with this model recently. So you can look at this shot as a preview of what is coming soon when I have made a nice selection from this shoot. Also you can expect more posts containing shots containing Lego as building this great model has renewed my old love for the little bricks. I also bought some little sets last week just for the mini figs which I want to use on some funny shoots creating scenes in the garden with these figs. Also check the colored version of this shot all the way at the bottom of this post.
---
Have an amazing day all!
Martijn
---
Camera: Nikon D5500
Lenses: Nikkon 50mm f/1.8
Edit: Lightroom
---
All photo's in my post are taken by me, @tijntje a.k.a. Martijn G.L., all rights reserved.
---