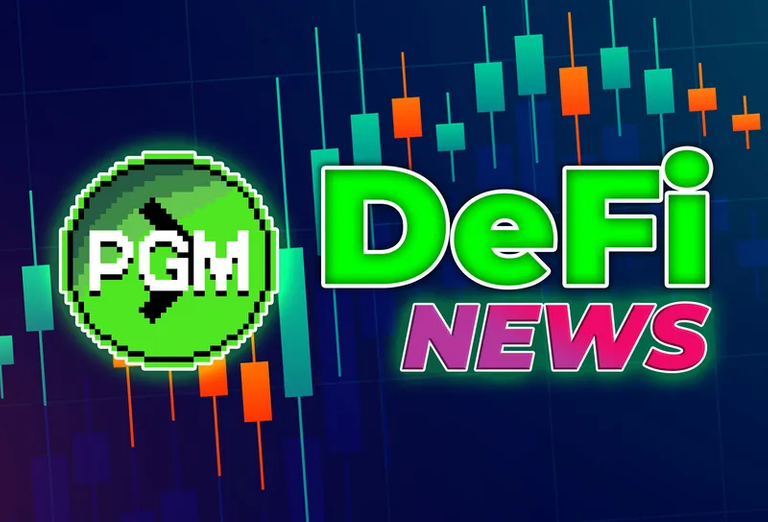 PGM DeFi news!
It has been a long time since PGM's DeFi has been updated and not much talked about , so we are coming back up here for a super proposal to increase the weekly PGM distribution pool.
In fact in the current state by delegating HPs to @pgm-curator every week we were going to earn (based on the number of HPs delegated) 400 PGMs which was distributed from the pool , in addition to this PGM would return in fee-back 90% in the form of liquid HIVEs.
However, this did not bring much benefit to @pgm-curator's project which has not yet achieved super values with delegates , in fact the number of delegated HP is hovering below 12K delegated HP.
@pgm-curator is a very important account that allows us to keep alive the project currently on https://pgmshare.com/ where by paying in PGM you receive votes from @pgm-curator , obviously if the number of delegated HP drops the number of users using this service drops and thus the votes drop the earnings for the delegates in the form of liquid HIVE drops in turn and so on.
---
That is why we decided to make an update to PGM's POOL!
Every week delegates will be distributed 750 PGM in liquid form and thus with which you can do whatever you want.
---
This will hopefully go to boost the number of delegates and subsequently the number of users who will go to use the method of boosting their post , for this also I leave you the guide that you can find by tapping with your mouse here

PGM DeFi news!
Era ormai parecchio tempo che la DeFi di PGM non veniva aggiornata e della quale non si parlava molto , quindi stiamo tornando a parlarne qui su per una super proposta di aumento della pool di distribuzione settimanale di PGM.
Infatti allo stato attuale delegando degli HP a @pgm-curator ogni settimana si andavano a guadagnare (in base al numero di HP delegati) 400 PGM che veniva distribuiti dalla pool , oltre a questo PGM restitutiva in fee-back il 90% sotto forma di HIVE liquidi.
Questo però non portò grandi benefici al progetto di @pgm-curator che non ha ancora raggiunto dei super valori con i deleganti , anzi il numero di HP delegati si aggira al disotto dei 12K HP delegati.
@pgm-curator è un account molto importante che ci permette di mantenere vivo il progetto attualmente presente sul sito https://pgmshare.com/ dove pagando in PGM si ricevono dei voti da @pgm-curator , ovviamente se il numero di HP delegati cala il numero di utenti che utilizzano questo servizio cala e quindi i voti diminuisco i guadagni per i deleganti sotto forma di HIVE liquidi calano a loro volta e cosi via.
---
Per questo abbiamo deciso di fare un aggiornamento alla POOL di PGM!
Ogni settimana i deleganti verranno distribuiti 750 PGM sotto forma liquida e quindi con i quali si potrà fare quello che si vuole.
---
Questo speriamo andrà ad incentivare il numero di deleganti e successivamente il numero utenti che andranno ad usare il metodo di boost del proprio post , per questo inoltre vi lascio la guida che potrete trovare toccando con il vostro mouse qui
---
---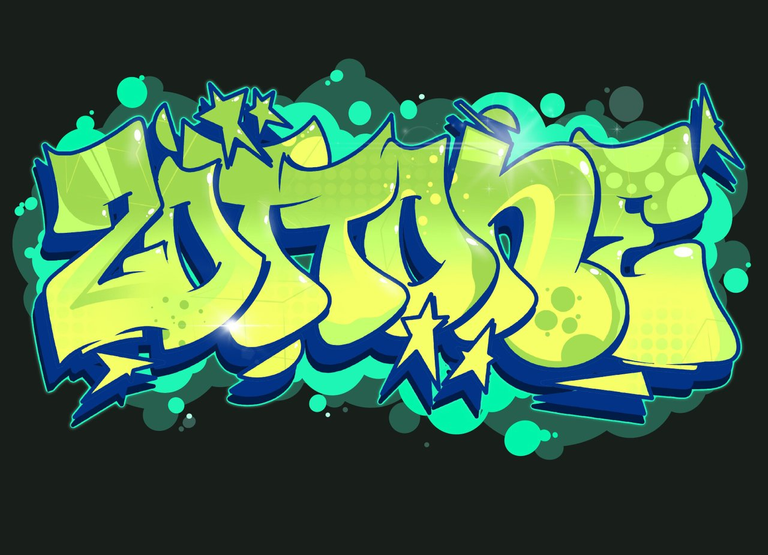 Follow me on
TWITTER ---> https://twitter.com/zottone444
TORUM ---> https://www.torum.com/u/zottone444
HYPPER ---> https://hyprr.com/profile/zottone444
NOISECASH ---> https://noise.cash/u/Zottone444
READCASH ---> https://read.cash/@Zottone444
BLURT ---> https://blurt.world/@zottone444
JOIN ON TELEGRAM ITALIAN GROUP ---> https://t.me/hiveitaly
FOLLOW HIVE ITALIA ON ---> Twitter -- Instagram -- Fecebook
photo by me / @hashkings /hive-engine
---
If you want to buy/sell Dcity cards with the PGM token from the NFTM.art shop click here
---
My private socials
Instagram---> ale_zotta_
Twitch ---> zottone
---
Links that may be useful to you for the PGM token
Buy it here
If you don't know how to buy the PGM token click here
If you want to know what projects we collaborate with, click here and here
If you want to become a sponsor of the project click here
joins the PGM discord server
FOLLOWE PGM ON TWITTER
Buy games by paying with hive-HDB-Pizza Token here @thebeardflex
To buy my microphone click here
To join my fortnite community click here
---
@stdd
@urri2020
@lozio71
@urkanon
@cpol
@crazyphantombr
@mad-runner
@beeminer
@ydaiznfts
@shiftrox
@ruralio
@chapelle
@mypathtofire
@femcy-willcy
@tobywalter
@rachaeldwatson
@edgerik
@adysscheryl
@myjob
@flaxz
@hafiz34
@dracozauberer
@servelle
@vaynard86
@hoosie
@hurtlocker
@candnpg
@operahoser
@misterc
@serhotest
@isnochys
@gestion.alive
@mizuosemla
@ismaelgranados
@chacald.dcym
@jetta.amaya
@tere.alv
@thinkrdotexe
@gabrielrr17
@bearmol
@elikast
@ibc
@backinblackdevil
@aljif7
@alenox
@libertycrypto27
@sinistry
@rocinanteprimo
@mad-runner
@irisworld
@rachaeldwatson
@elevator09
@davidthompson57
@coccodema
@dynamicrypto
@hurtlocker
@garlet
@mirafun
@bencwarmer
@lozio71
@starmasayume
@imfarhad
@drunksamurai
@flaxz
@taintedblood
@smolalit
@ganjafarmer
@circlebubble
@stewie.wieno
@beststart
@zottino123
@amico.sports
@bokica80
@kojiri
@mikezillo
@tampilyne
@japex1226
@nyinyiwin
@koshwe
@young-boss-karin
@scoutroc
@owlyfarm
@arpuch
@miketr
@chaosmagic23
@noctury
@pousinha
@dirego1
@mimismartypants
@bilpcoinbpc
@semarekha
@assassyn
@iamalivechalleng
@lotto-de
@rayius
@aliveandsocial
@c3r34lk1ll3r
@bananofarmer
@yeckingo1
@chuiiiiiiii
@nelthari
@javielys
@valdiva
@jam728
@high8125theta
@jakkal
@oscargarcia14
@chichi76
@furburger
@iamjabez
@uggya
@keisslermt
@smallboost
@johnripper
@mervinthepogi
@arkasz
@darmst5339
@newsposter
@dawnoner
@marshmellowman
@chubb149
@shawnmichael-gt
@aliveprojects
@siramadeus
@littlebee4
@kam5iz
@inam-999
@curtis90
@chaosmagic23
@emaxisonline
@isiksenpalvoja
@amaillo
@itharagaian
@arpuch
@steem82868
@guurry123
@points-fr
@crazyphantombr
@hhayweaver
@koussbar
@ydaiznfts
@bokica80
@heruvim1978
@captainquack22
@beeminer
@servelle
@mizuosemla
@adie44
@mypathtofire
@c3r34lk1ll3r
@florenceboens
@agog
@solymi
@davidxxl
@dubble
@kryptodenno
@bencwarmer
@gestion.alive
@genming
@pirulito.zoado
@hafiz34
@mad-runner
@mario89
@princekham
@noctury
@ganjafarmer
@myothuzar
@kojiri
@bilidrg
@ternizator
@daniarc
@thaddeusprime
@dewabrata
@darmst5339
@forykw
@thgaming
@jim-crypto
@eijibr
@new.things
@dksart
@xheadhunterz
@dracozauberer
@rachaeldwatson
@thisisawesome
@cryptoalvirin
@pinkhub
@forsakensushi
@flaxz
@operahoser
@suhlaing
@maurojd
@edgerik
@libertycrypto27
@heartbeatonhive
@digitalspace
@salamera
@lozio71
@matons
@elikast
@danideuder
@bitcoinflood
@reiseamateur
@aweee
@jdike
@freed99
@davot
@miketr
@mein-senf-dazu
@nahueldare3627
@ana-maria
@chubb149
@timehacker
@lofone
@vaynard86
@koshwe
@benthomaswwd
@imno
@bananasfallers
@nyimwa
@szmobacsi
@acgalarza
@chapelle
@nyinyiwin
@badpupper
@pousinha
@elfino28
@from-mars
@alicia2022
@tokutaro22
@uthantzin
@shiftrox
@ivanslait
@yeckingo1
@shawnmichael-gt
@serhotest
@candnpg
@lotto-de
@blitzzzz
@ladymisa
@rzc24-nftbbg
@zonadigital21
@tinyputerboy
@luizeba
@trading-tokens
@r1s2g3
@krueger053
@jjprac
@hutorou
@lordshah
@tengolotodo
@michupa
@alex2alex
@underlock
@solairitas
@criptosectadepit
@siphon
@atma.love
@entrepidus
@lipe100dedos
@web-gnar
@splinter100dedos
@urkanon
@mervinthepogi
@krakonos
@cpol
@eustace-kidd
@hurtlocker
@thecuriousfool
@brianhuang
@ruralio
@amaari
@nietokilll
@beeber
@eddwood
@dontcare89
@stdd
@iamjabez
@mauriciolimax
@mehmetfix
@condeas
@lobaobh
@skgcrypto
@xykorlz
@torran
@cryptounicorn420
@mann0000
@astrocreator
@allonyx.ngs
@valerianis
@hoosie
@jimmy.adames
@andy-vibes
@utopia-hope
@uggya
@andy4475
@captainloken
@valdiva
@felixgarciap
@savvytester
@kaniz
@kraaaaa
@dailygiveaways
@metronet
@olympicdragon
@misterc
@curator50
@bananofarmer
@gr33nm4ster
@phoenixwren
@mvl2304
@caracol32
@pablodare
@manuvert
@thedoc07
@urri2020
@paul20
@hive-143869
@moeenali
@gwajnberg
@quekery
@pgmcuration
@dstampede
@johnripper
@noblebright
@javivisan
@okluvmee
@lxsxl
@dadspardan
@challenge-fr
@elkingplayer
@wazock
@cantfoldaces
@arkasz
@pregosauce
@fallen.angels
@hatke
@cervantes420
@nilarwin
@femcy-willcy
@assassyn
@chuiiiiiiii
@chaosbug
@dynamicrypto
@linlove
@celf.support
@atnazo
@draco2412
@rentaw03
@zakludick
@s3rg4
@indiebandguru
@mairapanelo
@jonimarqu
@sissim72
@luba555
@kvinna
@morenow
@lolxsbudoy
@tawadak24
[mention for delegators and PGM users , if you no longer want to be mentioned tell me now I will take you off the lists! ]