End of the wait! The time has come!
From now on, the PGM token can make you earn by doing very simple actions!
---
Or
---
It seemed like the right moment to launch this news and to make those who believe in the project happy! This is the right time to launch only and exclusively the earning function by voting the posts and stake the PGMs!
In addition, in about 20 days we will activate the PGM delegation function so as to set up curators and offer many other services to the community in order to increase earnings!
In addition to these two updates we have decided to launch our dapp and soon we will give you a lot more info!
In short, boys and girls will be a very crazy and revolutionary period for PGM! THE PLAYER TOKEN!

HOW TO USE THE TAG #PGM
Obviously we will regulate the project and therefore there will be simple rules to follow:
---
So friends are you happy! We can't tell you much now but we'll be hitting some good news soon and working a lot behind the scenes!
Now let us hear the support in the comments!
---
---
---

¡Fin de la espera! ¡El tiempo ha llegado!
¡De ahora en adelante, el token PGM puede hacerte ganar haciendo acciones muy simples!
---
O
---
¡Parecía el momento adecuado para lanzar esta noticia y hacer felices a quienes creen en el proyecto! ¡Este es el momento adecuado para lanzar única y exclusivamente la función de ganar votando las publicaciones y apostando los PGM!
Además, en unos 20 días activaremos la función de delegación de PGM para configurar curadores y ofrecer muchos otros servicios a la comunidad para aumentar las ganancias.
Además de estas dos actualizaciones, hemos decidido lanzar nuestra dapp y pronto les daremos mucha más información.
En definitiva, chicos y chicas será un periodo muy loco y revolucionario para PGM! ¡LA FICHA DE JUGADOR!

CÓMO UTILIZAR LA ETIQUETA #PGM
Obviamente regularemos el proyecto y por lo tanto habrá reglas simples a seguir:
---
Así que amigos, ¿estáis contentos? No podemos decirles mucho ahora, ¡pero pronto estaremos recibiendo buenas noticias y trabajando mucho entre bastidores!
¡Ahora escuchemos el apoyo en los comentarios!
---
---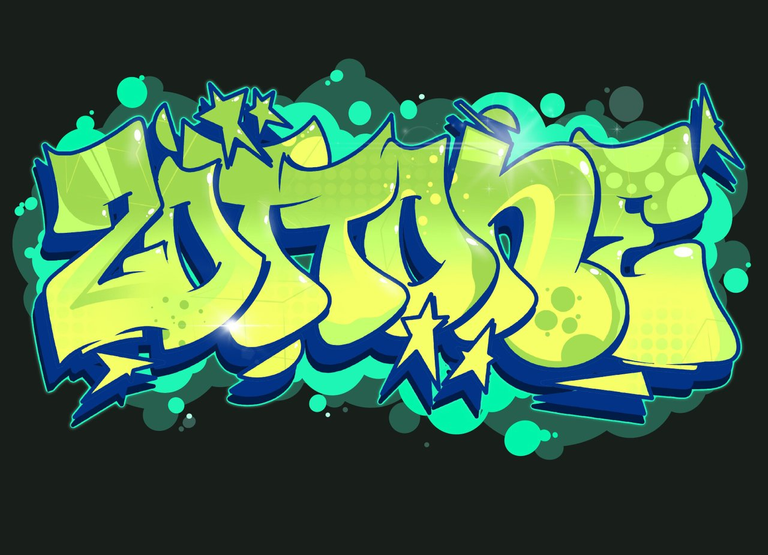 Follow me on
TWITTER ---> https://twitter.com/zottone444
TORUM ---> https://www.torum.com/u/zottone444
HYPPER ---> https://hyprr.com/profile/zottone444
NOISECASH ---> https://noise.cash/u/Zottone444
READCASH ---> https://read.cash/@Zottone444
BLURT ---> https://blurt.world/@zottone444
JOIN ON TELEGRAM ITALIAN GROUP ---> https://t.me/hiveitaly
FOLLOW HIVE ITALIA ON ---> Twitter -- Instagram -- Fecebook
photo by @astrocreator / @japex1226
---
If you want to buy/sell Dcity cards with the PGM token from the NFTM.art shop click here
---
My private socials
Instagram---> ale_zotta_
Twitch ---> zottone
---
Links that may be useful to you for the PGM token
Buy it here
If you don't know how to buy the PGM token click here
If you want to know what projects we collaborate with, click here and here
If you want to become a sponsor of the project click here
joins the PGM discord server
FOLLOWE PGM ON TWITTER
Buy games by paying with hive-HDB-Pizza Token here @thebeardflex
To buy my microphone click here
To join my fortnite community click here
---
@japex1226
@stewie.wieno
@utopia-hope
@michupa
@mein-senf-dazu
@blue.rabbit
@vasupi
@music-beatcz
@mizuosemla
@tunnelmotions
@valentin86
@mad-runner
@mehmetfix
@flaxz
@shiftrox
@atma.love
@lozio71
@dksart
@chubb149
@pousinha
@mvl2304
@hafiz34
@sissim72
@krueger053
@pregosauce
@luizeba
@jfang003
@felixgarciap
@torran
@dynamicrypto
@trippymane
@technocrypton
@solairitas
@uggya
@libertycrypto27
@gestion.alive
@zonadigital21
@zottone444
@savvytester
@savvyplayer
@kryptodenno
@arkasz
@bokica80
@imno
@trading-tokens
@iamalivechalleng
@jakkal
@pablodare
@be-alysha
@cantfoldaces
@coccodema
@davot
@ww-ww
@andy4475
@nyinyiwin
@rzc24-nftbbg
@astrocreator
@bobthebuilder2
@steem82868
@darmst5339
@edgerik
@noonespecialz
@marshmellowman
@drunksamurai
@zeeshannaqvi72
@mchero
@andy-vibes
@siphon
@benthomaswwd
@yeckingo1
@cryptounicorn420
@tokutaro22
@iviaxpow3r
@andy-jahm
@andy-cine
@jbtc19warrior
@maruskina
@iamraincrystal
@visionaer3003