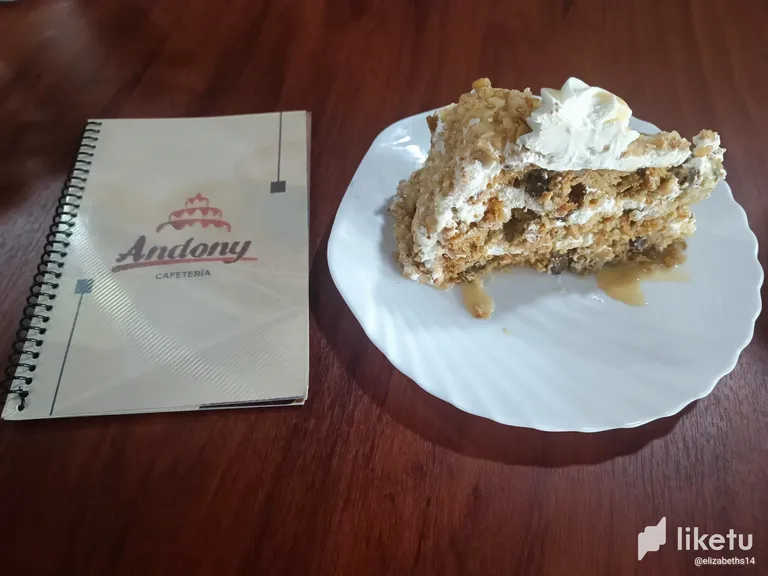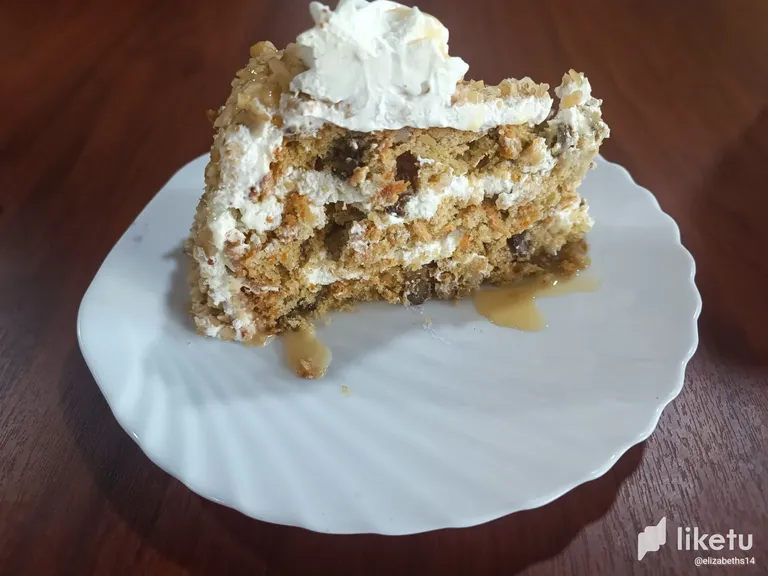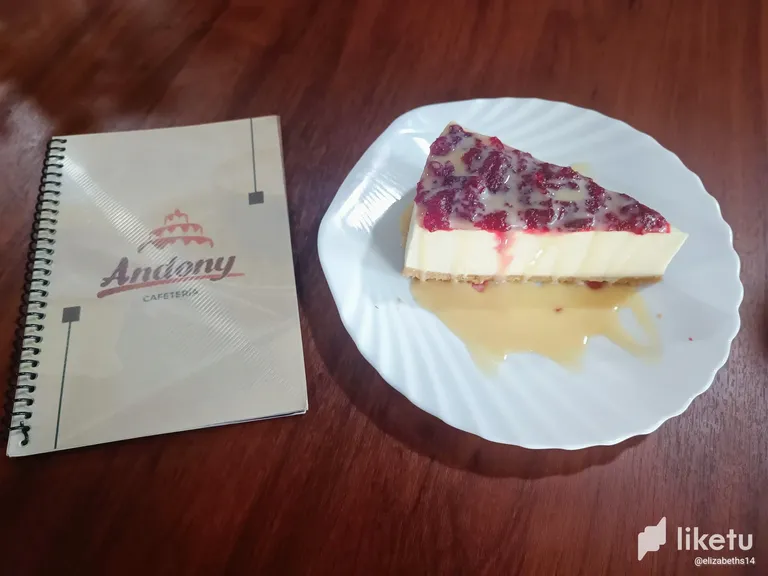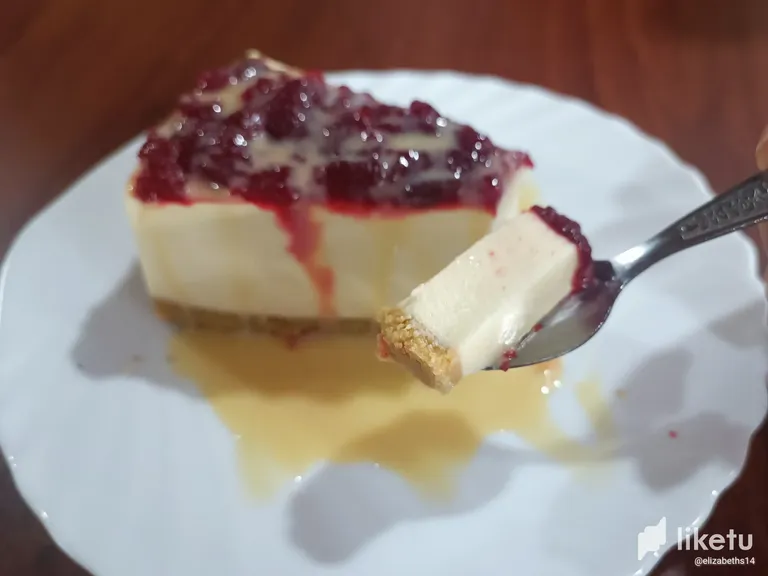 Few people know this, but I dedicate my weekends (as much as possible) to my family ☺️. I think that at the end of my journey, they will be the ones who remember me and put on the table those moments that I dedicated to them and that I shared with them.
We hadn't visited Coffee Shop Andony for some time, where they sell breakfast, desserts and of course delicious coffee. Some time ago I shared with you a review of this place. Every time I go there I like to try new things to innovate in quality and flavours and then have a favourite.
This time my husband ordered a carrot cake, I know how to prepare this cake and I like it a lot, but when he ordered it there, I had little faith in it. It turns out that when they served it to him its presentation was quite provocative and I asked him if I could try it, when I did I fell in love with the magic of flavours that this cake had in itself, so we can never judge something without trying it first.
For my part I ordered a red fruit cheesecake, the truth, it had a nice presentation, but very sweet and they didn't ask me if I wanted them to add condensed milk as a topping, this made it even sweeter, so I think it would have been better with chocolate. However, it was delicious.
We were able to chat for a while, while the kids were in the children's area and my mother-in-law and sister who accompanied us, realised why we like this place. You can enjoy it as a couple and talk, while your children play in the park inside the café, which is wonderful!
Pocos lo saben, pero los fines de semana los dedico de lleno (en lo posible) a mi familia ☺️. Creo que ellos a la final de mi camino, será los que me recuerden y pongan sobre la mesa aquellos momentos que les dediqué y que compartí a su lado.
Teníamos algún tiempo sin visitar La Cafetería Andony, allí venden desayunos, postres y por supuesto un rico café. Hace algún tiempo les compartí la reseña de ese lugar. Cada vez que voy me gusta probar cosas nuevas para así innovar en calidad y sabores y tener luego algún favorito.
En esta ocasión mi esposo pidió un pastel de Zanahoria, este pastel yo lo sé preparar y me gusta mucho, pero cuando él lo pidió en ese lugar, la verdad y ni idea del por qué, le tuve poca fé. Resulta que cuando se lo sirvieron su presentación era bastante provocativa y le pregunté si podía probarlo, al hacerlo quedé enamorada de la magia de sabores que tenía en sí mismo este pastel, así que nunca podemos juzgar algo, sin antes probarlo.
Por mi parte pedí un cheesecake de frutos rojos, la verdad, tenía una linda presentación, pero muy dulce y además no me preguntaron si quería que le agregaran de topping leche condensada, esto hacía que estuviera aún más dulce, así que creo que con chocolate hubiera quedado mejor. Sin embargo estaba delicioso.
Pudimos conversar un rato, mientras los niños estaban en la zona infantil y mis suegra y hermana que nos acompañaron, se dieron cuenta el por qué nos gusta ese lugar. Puedes disfrutar en pareja y hablar, mientras tus hijos juegan en el parque que está dentro del café, lo cual es ¡Maravilloso!
---
Imágenes de mi propiedad tomadas con un Xiaomi 11 T.
---
For the best experience view this post on Liketu