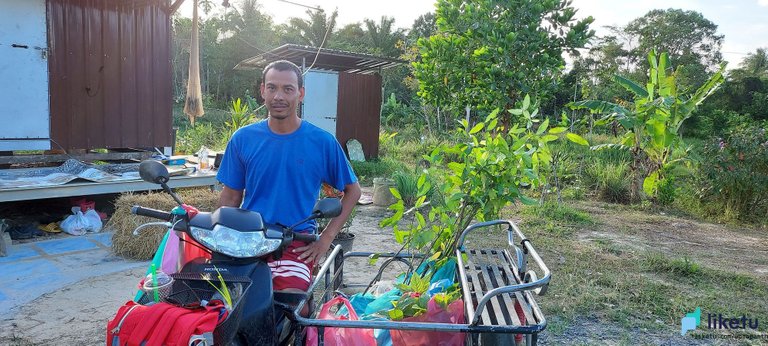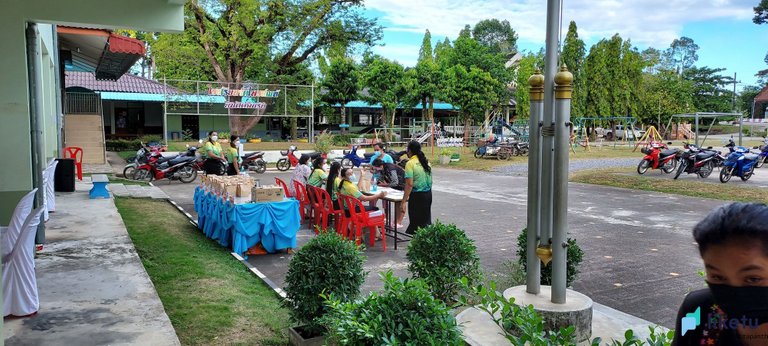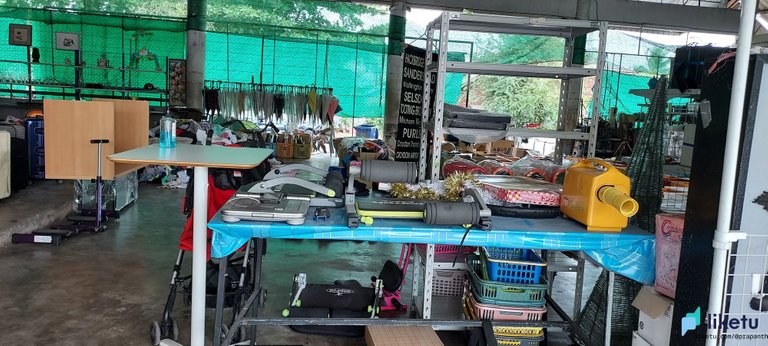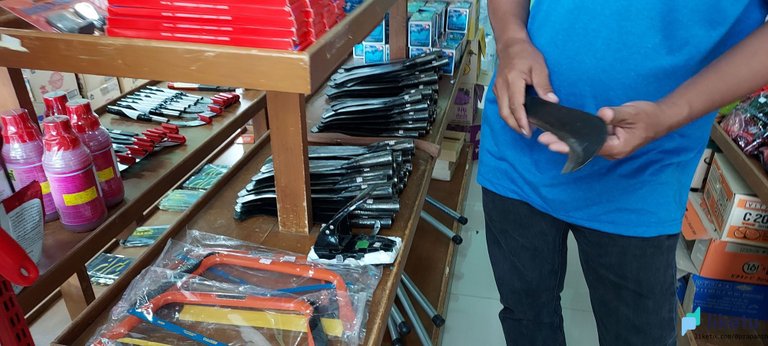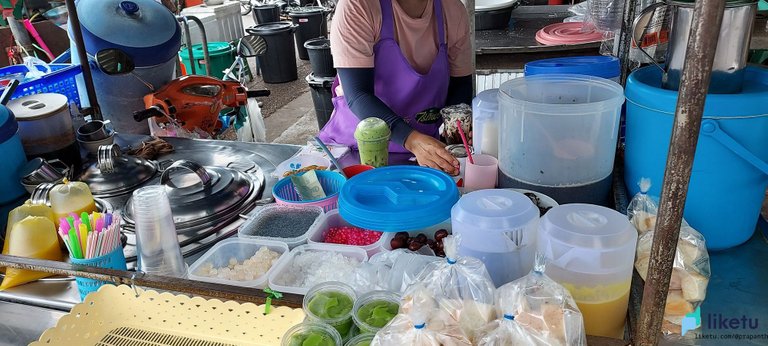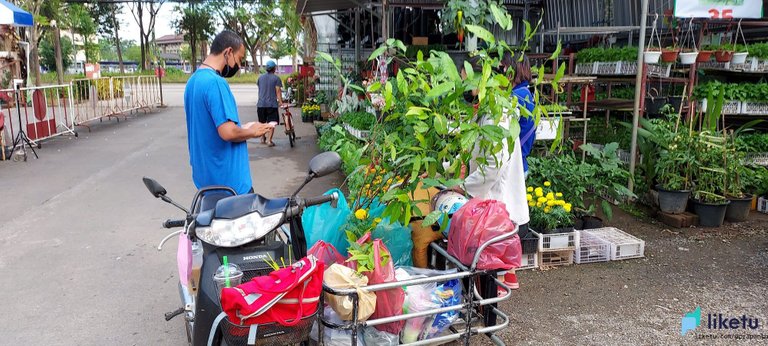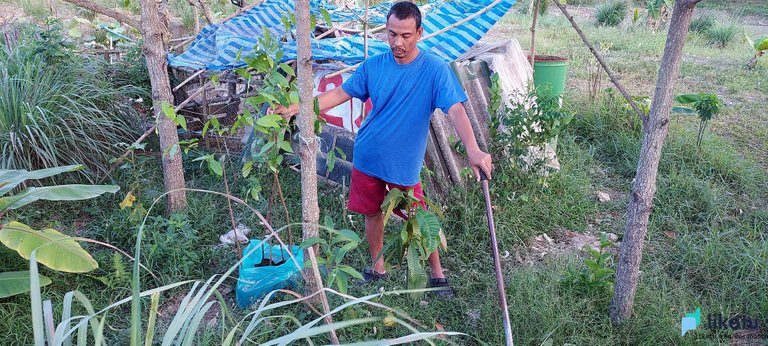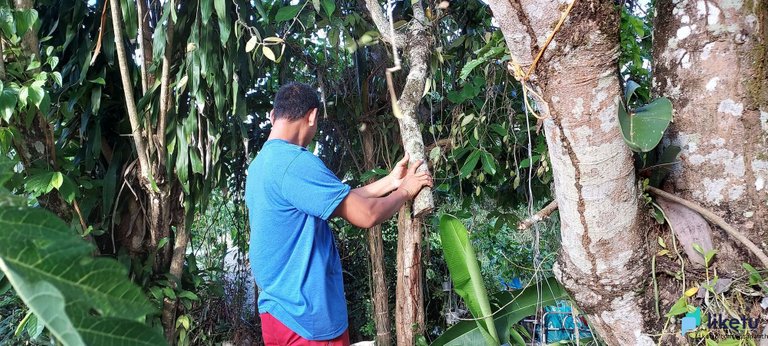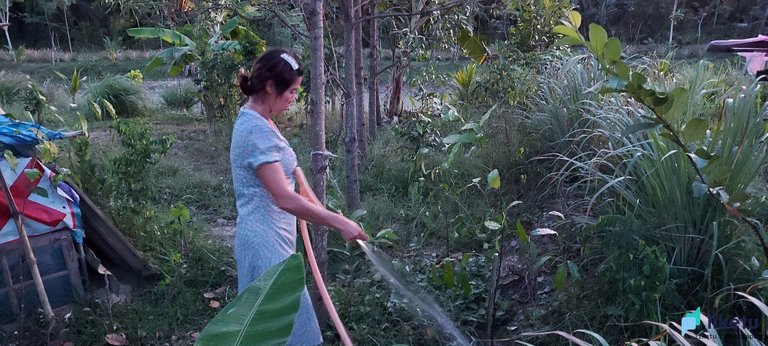 😊🤗
hello all friends
Yesterday morning I walked Go into the garden to feed the pets from there. I continue my journey for a parent's meeting at school from 9:00 am to 11:00 am. Finished my meeting. Come back home to pick up my wife and sister, go shopping at the market in the city.
I went to the cooperative shop because my sister came to order fertilizer here I walked around to see the products in the cooperative. There are all products. Since fertilizer for plants, seeds, including many agricultural equipment.
We continue our journey to a second-hand shop to buy more glasses and plates. We take a moment to select the products. completed
I continue my journey to a tree shop at Or Tor Kor Market to buy a sapling tree. The chili tree and his wife bought more flowers. Every tree is loaded into a saleng car. Done with the mission to buy trees. drive home
Arriving home, I cut the branches in front of the house, and then went on a journey to bring food to the animals in the garden. Followed by planting the purchased trees. My wife and I finished planting together just in the evening. Planting is done, followed by watering.
Add moisture for newly planted trees. It's done. There are still some chilli and kratom trees that I bought for planting tomorrow. Because it's evening, my wife and I have to go home first. Yesterday's mission was as follows.
---
สวัสดีครับเพื่อนๆทุกคน
เมื่อวานตอนเช้าผมเดิน เข้าในสวนไปให้อาหารสัตว์เลี้ยงจากนั้น ผมเดินทางต่อไปประชุม ผู้ปกครองที่โรงเรียนลูกสาวครับ เวลา 9:00 น ถึง 11:00 น เสร็จเรียบร้อยจากการประชุมผม กลับบ้านมารับภรรยา และน้องสาว ออกไปซื้อของที่ตลาดในเมืองครับ
ผมแวะร้านสหกรณ์ เพราะน้องสาวมาสั่งปุ๋ยที่นี่ครับ ผมเดินตะเวนชมสินค้าในสหกรณ์ มีสินค้าครบทุกอย่างครับ ตั้งแต่ปุ๋ยใส่ต้นไม้เมล็ดพืชพันธุ์รวมถึงอุปกรณ์การเกษตรหลายอย่างครับ
เราออกเดินทางต่อไปร้าน ขายสินค้ามือสอง เพื่อไปซื้อ แก้วและจานเพิ่มเติมครับ ใช้เวลาเลือกสินค้าอยู่สักพักเสร็จเรียบร้อย
ผมเดินทางต่อ ไปร้านต้นไม้ที่ตลาด อตก ซื้อต้นเขลียง ต้นพริกขี้หนูและภรรยาซื้อต้นดอกไม้เพิ่มเติมครับ ต้นไม้ทุกต้นขนขึ้นรถซาเล้ง เสร็จเรียบร้อยกับภารกิจแวะซื้อต้นไม้ ขับรถกลับบ้านครับ
มาถึงบ้าน ผม ตัดตกแต่งกิ่งไม้หน้าบ้าน จากนั้น เดินทาง เอาอาหารไปให้สัตว์ที่ในสวน ต่อด้วยการปลูกต้นไม้ที่ซื้อมา ปลูกต้นยอดเขลียงก่อนครับ ผมและภรรยาปลูกกันเสร็จเรียบร้อยค่ำพอดี ปลูกเสร็จแล้วตามด้วยรดน้ำ
เพิ่มความชุ่มชื้นสำหรับต้นไม้ที่ปลูกใหม่ เสร็จแล้วครับยังเหลือต้นพริกกับต้นกระท่อมที่ผมซื้อมาไว้ปลูกในวันพรุ่งนี้ครับ เพราะค่ำแล้วผมกับภรรยาต้องขอตัวกลับบ้านก่อน ภารกิจของเมื่อวานก็มีเท่านี้ครับ
---
Thank you for always following and supporting.8
😊🙏😊
---
---
For the best experience view this post on Liketu