---
Hello friends of #hive and Sound Music! We are Dina and Omar from @musicandreview and we are pleased to present a cover of the famous Italian singer-songwriter Eros Ramazzotti, it's called "Otra como tú" and belongs to the album "Todo historias" which was released in 1993.
This is one of the first cover songs in Spanish that had more success in Latin America for this artist. As we are used to from Italian artists, this song has deep and authentic lyrics.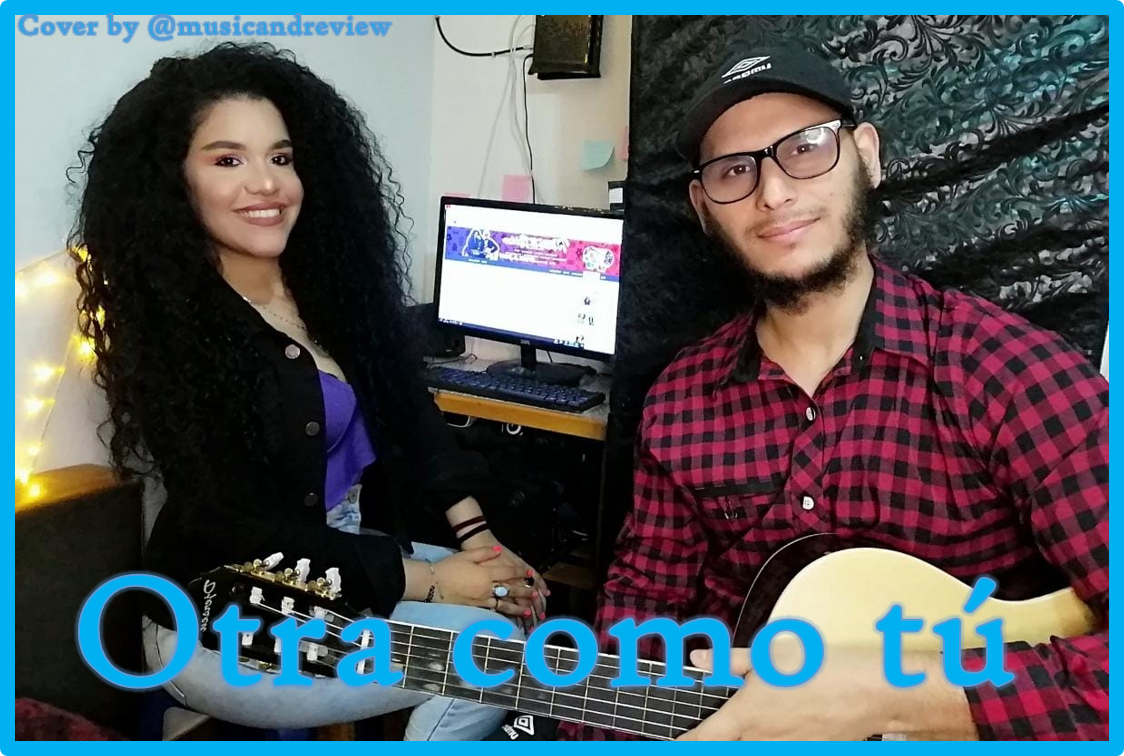 ¡Hola amigos de #hive y Sound Music! Somos Dina y Omar de @musicandreview y nos da mucho gusto presentarles un cover del famoso cantautor italiano Eros Ramazzotti, se llama "Otra como tú" y pertenece al álbum "Todo historias" que fue lanzado en el año 1993.
Esta es una de las primeras canciones versionadas en español que mas tuvo éxito en Latinoamérica para este artista. Como bien nos tienen acostumbrados los artistas italianos, esta canción cuenta con una letra profunda y autentica.
Esperamos que lo disfruten.

Letra:
No puede haber
¿Dónde la encontraría?
Otra mujer igual que tú
No puede haber, desgracia semejante
Otra mujer igual que tú
Con iguales emociones
Con las expresiones que
En otra sonrisa no vería yo
Con esa mirada atenta a mi indiferencia
Cuando me salía de la situación
Con la misma fantasía
La capacidad de aguantar
El ritmo despiadado de mi mal humor
Otra no puede haber
Si no existe, me la inventaré
Parece claro que
Aún estoy envenenado de tí.
Es la cosa más evidente
Y me faltan cada noche
Todas tus manías aunque
Más enormes eran sin las mías
Y me faltan tus miradas
Por que sé que están allí
Donde yo las puse, apasionadas;
Justo sobre tí
Parece claro
Otra no puede haber
Si no existe, me la inventaré
Parece claro que
Aún estoy envenenado de tí
Es la cosa más preocupante
Evidentemente preocupante
No, otra mujer, no creo

Lyrics:
There can't be
Where would I find her?
Another woman just like you
There can't be, such a misfortune
Another woman just like you
With the same emotions
With expressions that
In another smile I would not see
With that attentive look at my indifference
When I would get out of the situation
With the same fantasy
The ability to endure
The merciless rhythm of my bad moods
There can be no other
If it doesn't exist, I'll invent it
It seems clear that
I am still poisoned by you.
It's the most obvious thing
And I'm missing every night
All your manias though
More enormous they were without mine
And I miss your looks
Because I know they are there
Where I put them, passionate;
Right over you
It seems clear
There can be no other
If it doesn't exist, I'll make it up
It seems clear that
I'm still poisoned by you
It's the most worrying thing
Evidently worrying
No, another woman, I don't think

---
▶️ 3Speak