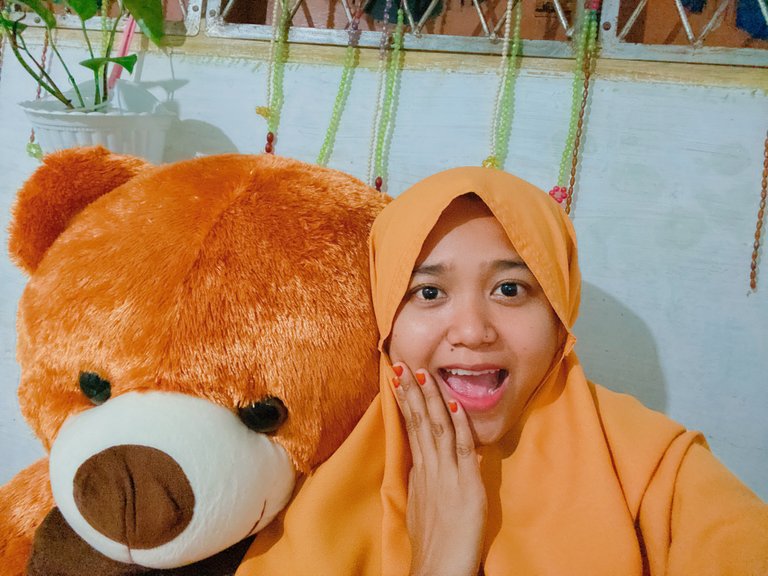 My body is indeed tiny and I am definitely no bigger than this teddy bear. But just think of this teddy bear as my guard when I sleep.
@jodipamungkas has given this bear to me because he knows that I really like cute things. Previously I did have a doll to accompany me to sleep, but it was only a small doll.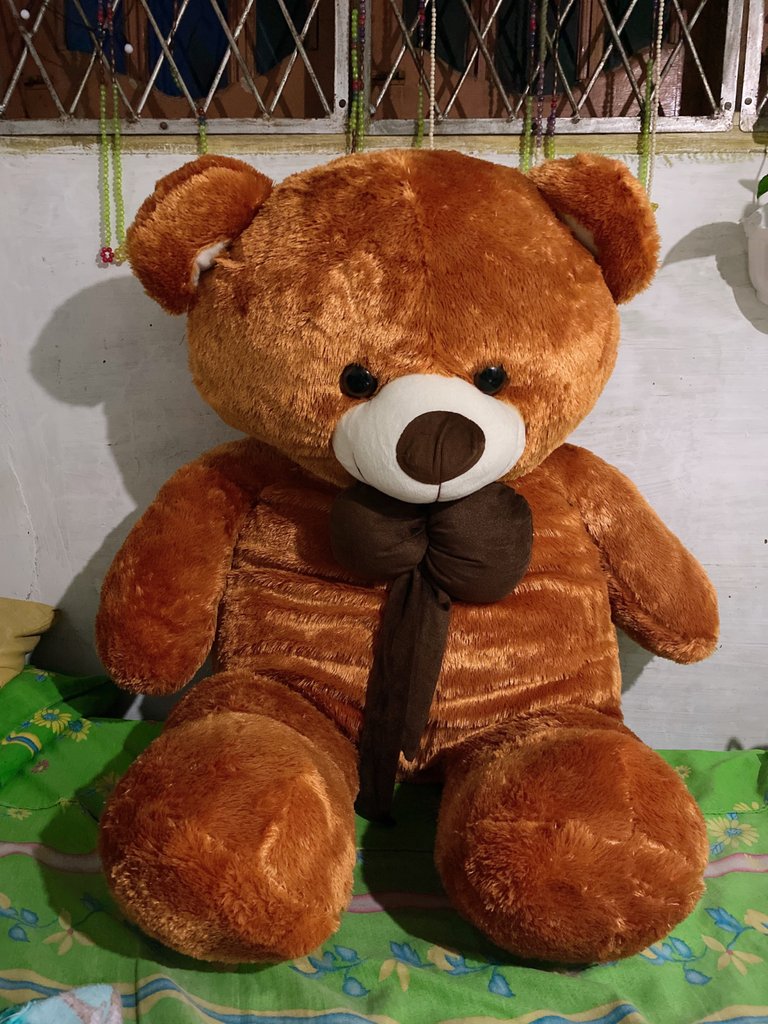 So when Jodi gave me this teddy bear, I was very happy. This doll is so big, and even I can hardly lift it.
This teddy bear is not just for my comfortable bedmate, but also for this bear can be a support for my body when working.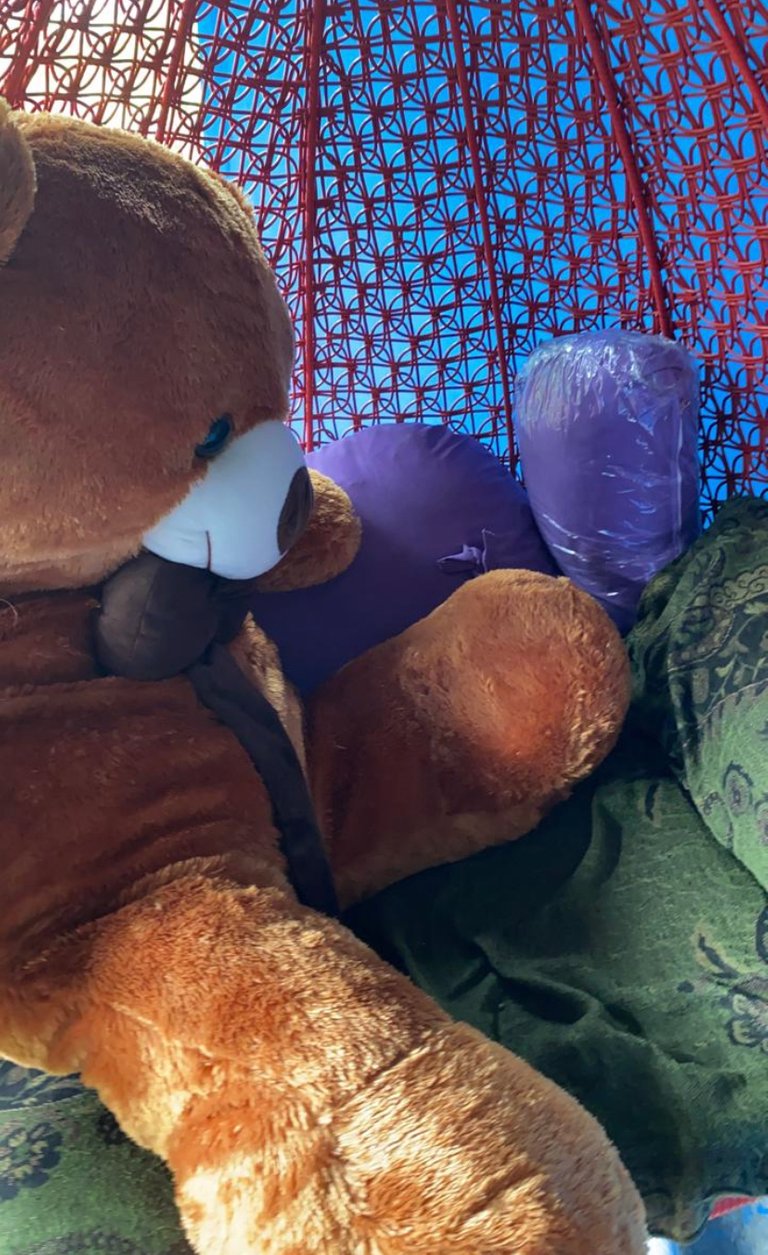 I like to lean on this doll while working. I even lifted this doll to my hanging chair where I often work there.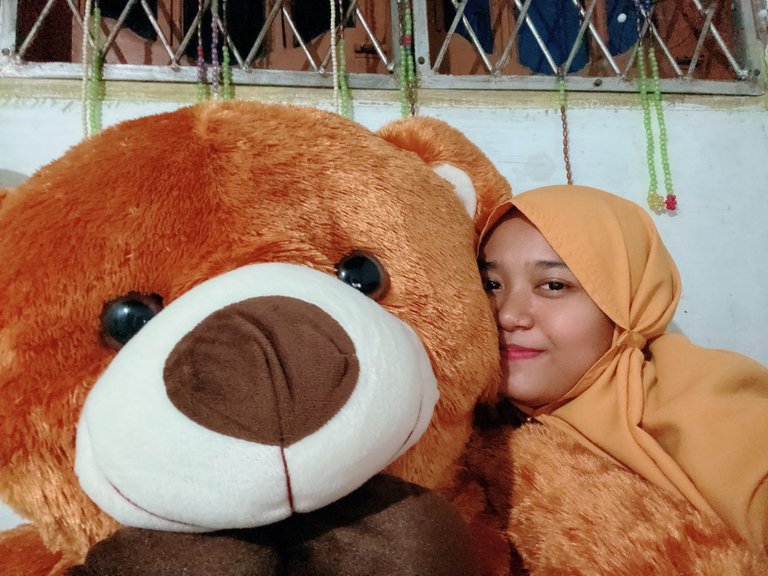 The surface of this teddy bear is really soft and it really makes me comfortable. The big body of the teddy bear is really useful to make me comfortable.
I am very grateful for Jodi who has been so understanding to give me this big bear to replace my old doll.
Jodi said that this teddy bear would take care of me while he could not accompany me.
I really like this teddy bear, but of course, I like the giver more. He can always make sure I am always happy.
Thank God for sending me things that make me happy. Thank God for sending me a nice man.