It's been a while.
Let me start by telling you when and why I left not just STEEM but Cryptocurrency as a whole. I stopped posting and generally just stopped being so obsessed about July 2018. This was due to several factors, Cryptocurrency was diving, I had done nothing but watch prices and trade since 2016. That 2 years may not actually be a long time compared to others but trust me it was. When I started in 2016 I was only 16 and had just dropped out of school.
I developed an unhealthy obsession over the 2 years. I went from broke to what most people would say is rich in those 2 years, All for it to crumble in such a little amount of time compared to the 2 years I had spent building it up. I had bills like most people do and these were mounting up and with prices crashing hard and making bad trades I was in a bad place.
Struggling to pay bills I had to step and start making money again. I had to finally get "A real job". This process was not so easy at first. Like I mentioned above I dropped out of school, my qualifications were and still are terrible. I have 4 qualifications to my name but I don't even have a math qualification. Clearly able to demonstrate that I can do math, I started telling the employers it should not matter as I have the capability. Only to be rejected.
---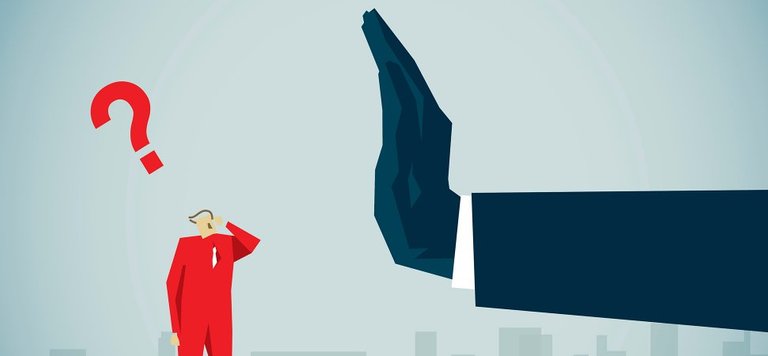 ---
I kept trying but nothing was working, I could not get a job. During all this time looking for a job I was also out partying, I had just turned 18 the summer of 2018. This leaded to me meeting my now girlfriend. We got along instantly and started seeing each other pretty much everyday, always going to clubs and meeting friends. It was not long before we moved into the same house, after some time we decided a holiday sounds pretty good. We then asked a friend if he wanted to come and that was it, we were going on our first holiday together. In fact it was the first time we had been abroad alone. We decided to go to Gran Canaria which is one of the canary islands, which just happens to be the furthest flight away that the airliner offers.
The holiday was great we stayed in The hotel Riveria Vista in Playa Del Cura, just next to one of the more popular resorts Puerto Rico. We went everywhere although there is one place we spent an awful lot of time... Dicey Reilly's Celtic Bar. We were there pretty much every night, if we weren't we were during the day. Me and friend liked a game of pool and with the amount of balls that got stuck we got to know the staff. When the week was coming to an end we got talking to the staff about life on the island and how it was moving there etc (The workers were mostly Irish). The next day my girlfriend got a call, her work was letting her go, out of the blue and unfair.
By this time we were pretty close with the staff, we told them the next time we went in that she had lost her job back home. We had started thinking... Do we just stay? That was it. The idea was in our heads. We asked the bar if there was job opportunities and surely enough there was. We did not get on our flight, instead we booked another week at another hotel. We did offer my friend if he wanted to stay or not but he was sensible and decided to go back home. That week we had to run about the island and get permission to stay and work there, as well as find somewhere to stay.
We somehow managed to pull it off. We got all our papers and that was is we were ready to go.
---

---
We had a while to relax before my girlfriend had to start her new job (I was still making a little money online). We spent the days free like we were on holiday and just exploring some new places, we took the Ferry boat to Puerto de Mogán. It was breathtaking, flowers everywhere and a nice beach with a promenade with lots of restaurants on it. The food was delicious and there was a lot to see. They have a street market which I just found crazy. The entire place was crazy, they even had a submarine! You can rest assured... of course I went on it.
Eventually it was time for her to start working. It was OK for a while but I started getting really bored, with her working and anyone we knew also at work there was not much at all for me to do. I spent most days on my laptop and Xbox. Occasionally I would just sit in the bar for a while and have a drink until she finished up her work. Thankfully I was talking to my friends back in the UK so I still had some people to talk with albeit online. One of them was talking about wanting a holiday so I said just come here and I'd let him stay in the apartment. He booked his flight for the next week. My other friend decided you know what I want to come too. He arrived 2 days after the first friend.
We showed them around the island and also let them just do there own thing. Let's just say that week was dramatic and a lot of alcohol was involved. The week was over in a flash but memories were made.
A short video my friend made from his time with us in Gran Canaria
As you would have seen from that clip we had an amazing time, after that however things died down once again. We stayed for another month or 2 then we decided it was time to come home. Between boredom,loneliness and stress we had decided it was for the best. This was a huge moment in our lives and we met so many wonderful people and created memories which will last forever. That journey was just a step to what is coming in the future I am sure, we plan to travel a lot more and may even call another country home again whenever Covid-19 stops terrorizing us.
Thank you for taking the time to read this article I have just whizzed up! If you made it to this point it is very much appreciated. If you have any questions or comments just leave em down there ↓
Thank you and stay safe!
---
PS - I forgot to add in I finally managed to get a job when I came back from Gran Canaria!