Hi hivers - Hola hivers
Merry Christmas friends, last night was a very nice day despite the circumstances and that I am far from my family, I spent it with my Veneguayans friends or rather my Venezuelan friends who have become like brothers here in Uruguay.
Feliz navidad amigos, anoche fue un día muy lindo a pesar de las circunstancias y que me encuentro lejos de mi familia la pase junto a mis amigos Veneguayos o mejor dicho mis amigos venezolanos que se han vuelto como hermanos aquí en Uruguay.
---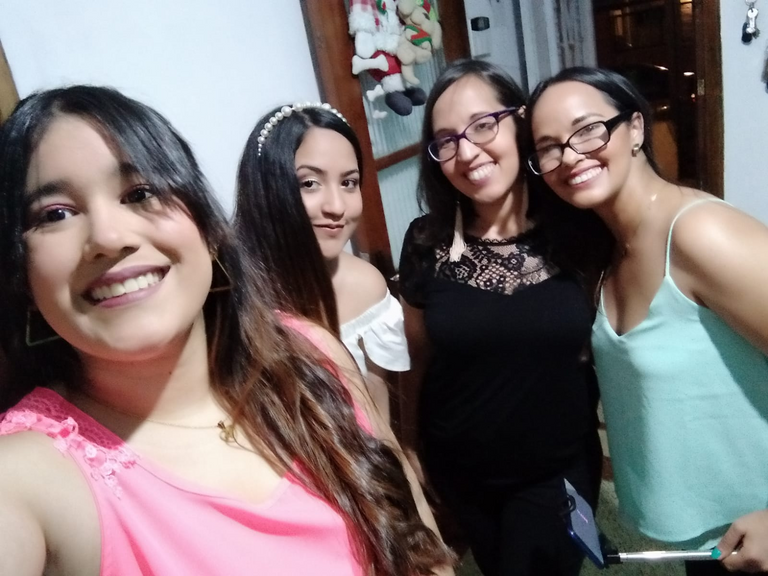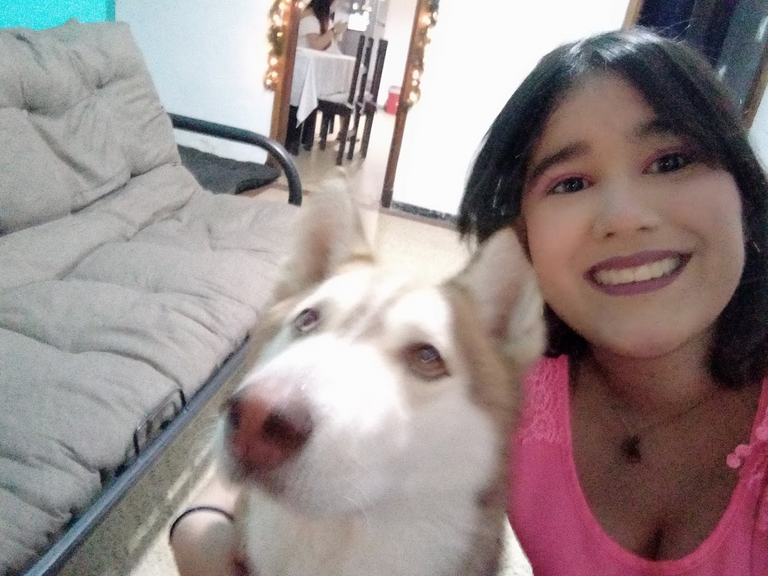 ---
Yesterday was a different Christmas, I worked from 1 in the afternoon to 8 at night, it was only at that time that I began to get ready when all my friends were celebrating and ready for the meeting, I went to Diana's house because as I was finishing working so late, I didn't want to have trouble with the move.
We decided to make a secret friend and I really enjoyed it a lot, we used a software that we sent by email to whom we should give as a gift, and we started looking for something that our friends might like and that was within the budget we set of 1000 pesos.
Ayer fue una navidad diferente, trabaje de 1 de la tarde a 8 de la noche, recién a esa hora fue que comencé a arreglarme cuando ya todos mis amigos estaban celebrando y listos para la reunión, me fui a casa de Diana porque como terminaba de trabajar tan tarde, no quería tener problemas con el traslado.
Decidimos hacer un amigo secreto y la verdad que lo disfrute mucho, utilizamos un software que nos envió por email a quien debíamos regalarle, y comenzamos en la búsqueda de algo que pudiera gustarle a nuestros amigos y que se encontrara dentro del presupuesto que fijamos de 1000 pesos.
---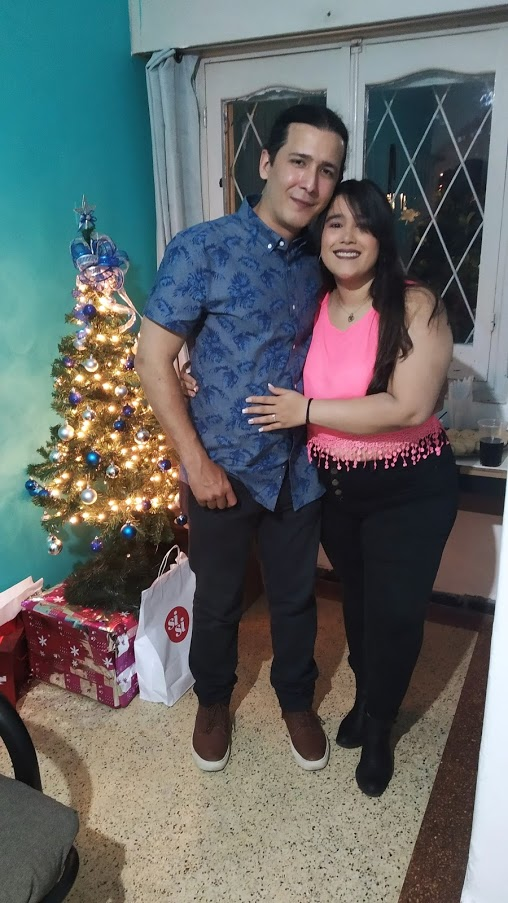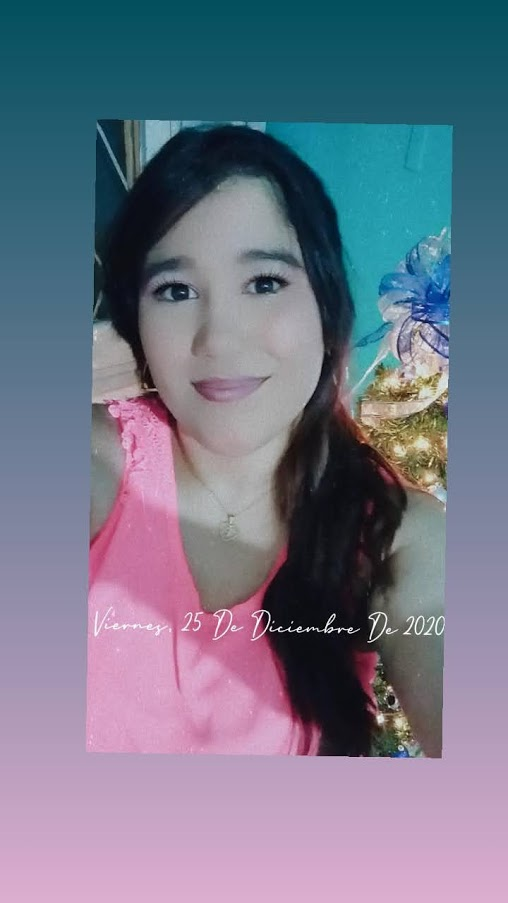 ---
I had to give Giovanni a gift and I decided to buy him three very nice shirts that I then wrapped in the shape of an envelope so that it would look very nice.
I also received a gift from my friend Waly, I had said that she wanted things for my office so I received a moon lamp with a motion sensor and a picture frame that I am going to show you later.
It was different also because except last year this time for me means family unity, forgiving mistakes, learning from the past and being with the family, but since I am here in Uruguay alone with my boyfriend, these friends whom I met at the residence where I lived when I arrived in Uruguay, they are like my chosen family in this country.
A mi me toco regalarle a Giovanni y decidí comprarle tres camisas muy bonitas que luego envolví en forma de sobre para que tuviera una pinta bien linda.
También recibí un regalo de mi amiga Waly, yo había dicho que quería cosas para mi oficina así que Recibí una lampara lunar con sensor de movimiento y un cuadro para fotografías que luego les voy a enseñar
Fue diferente también porque exceptuando el año pasado esta época para mi significa unión familiar, perdonar los errores, aprender del pasado y estar con la familia, pero como estoy aquí en Uruguay solo con mi novio, estos amigos a quienes conocí en la residencia en donde viví cuando llegue a Uruguay, son como mi familia elegida en este pais.
---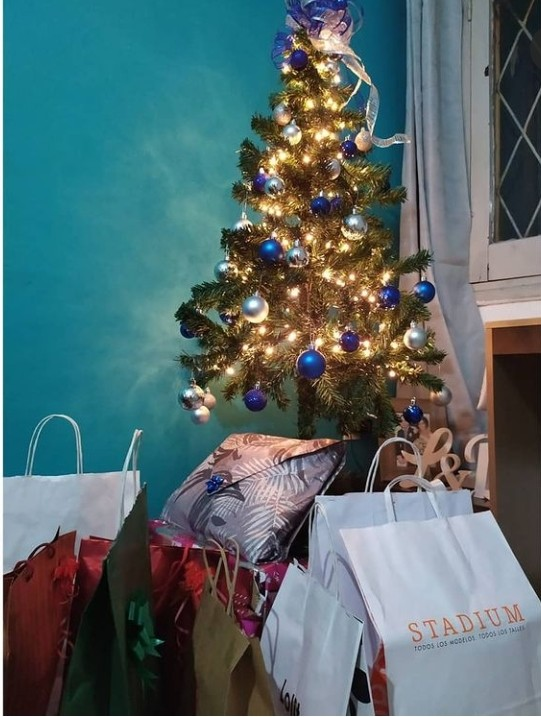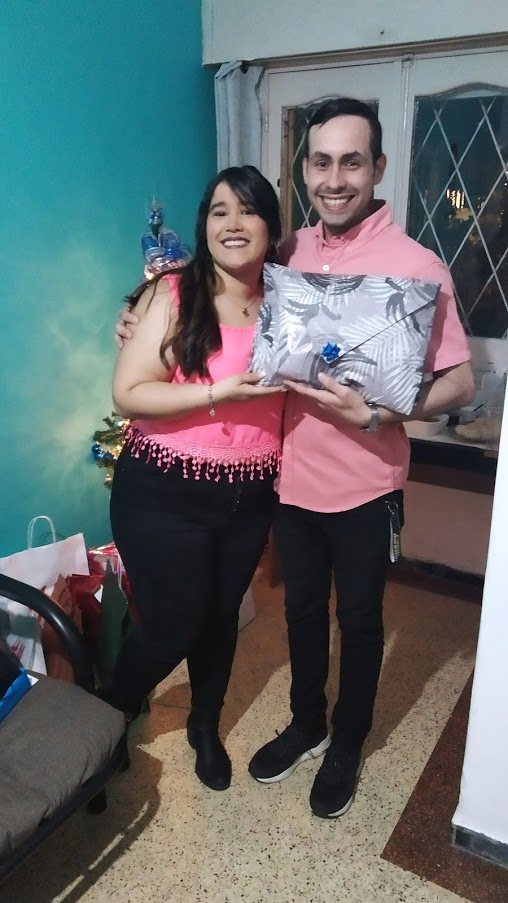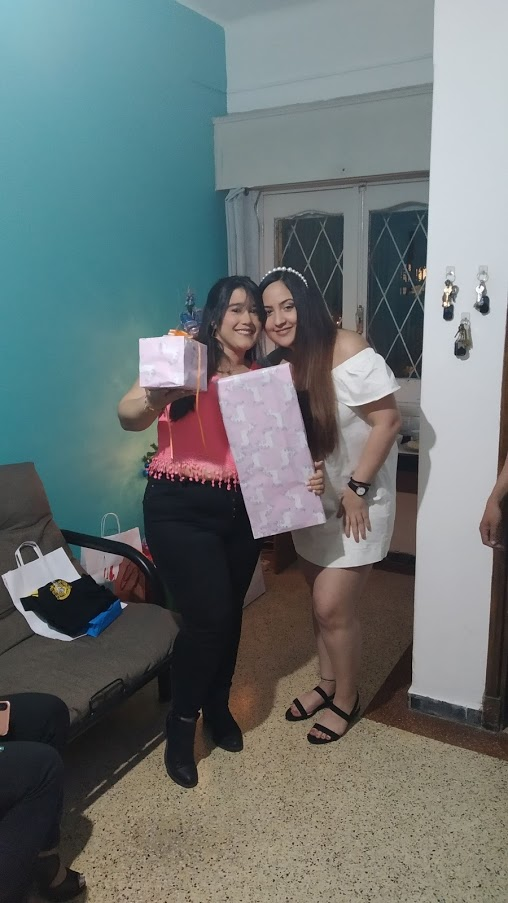 ---
Despite all my family is always waiting to be, even if it is through digital means, even when they are in remote towns where the telephone signal is so difficult, my family always manages to call me and make me feel at home on these dates where we miss each other so much.
Emigrating from your country to seek a better future is very nice and I appreciate everything I have learned, but these are the dates where your little heart turns.
A pesar de todo mi familia siempre esta pendiente de estar, así sea por medio digitales, aun cuando se encuentran en pueblitos remotos donde la señal telefónica es tan difícil mi familia siempre consigue la forma de llamarme y de hacerme sentir como en casa en estas fechas donde nos extrañamos tanto.
Emigrar de tu pais por buscar un futuro mejor es muy lindo y agradezco todo lo que he aprendido, pero son estas fechas donde se te pone el corazón chiquitico.
---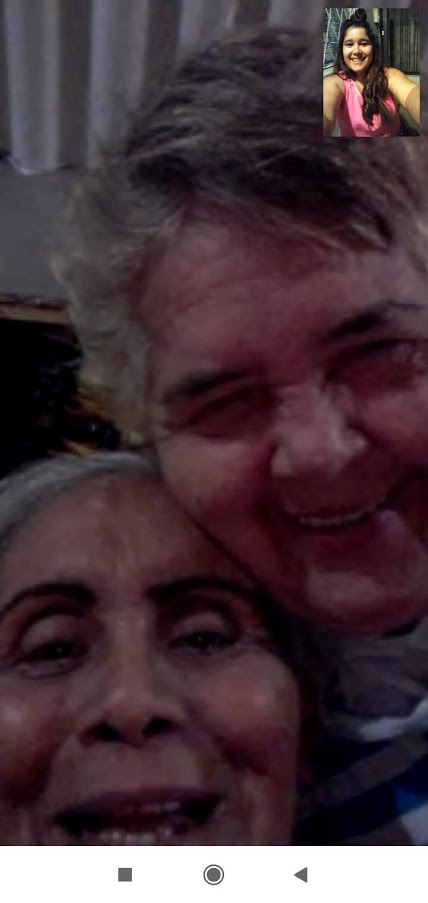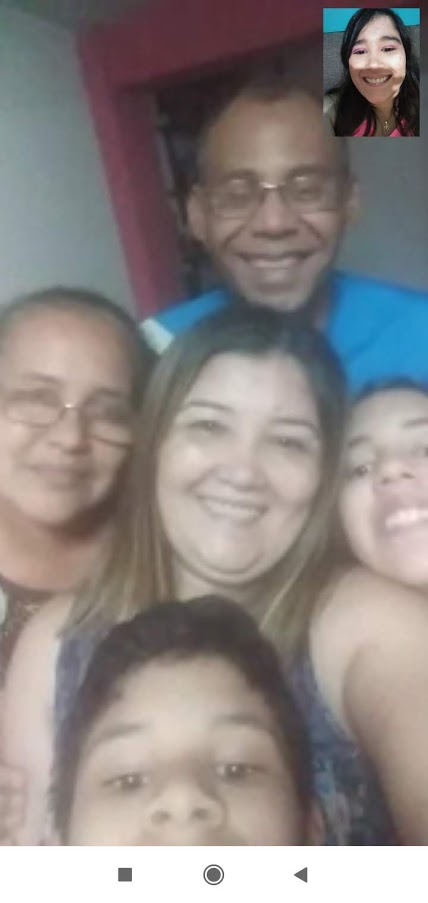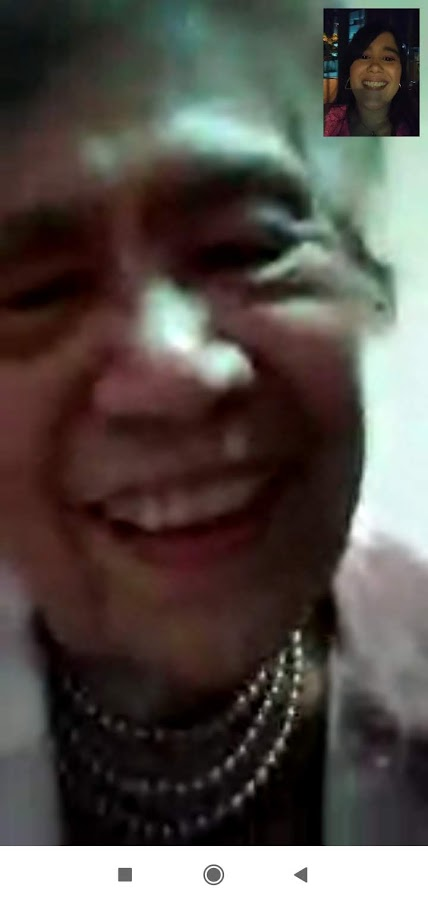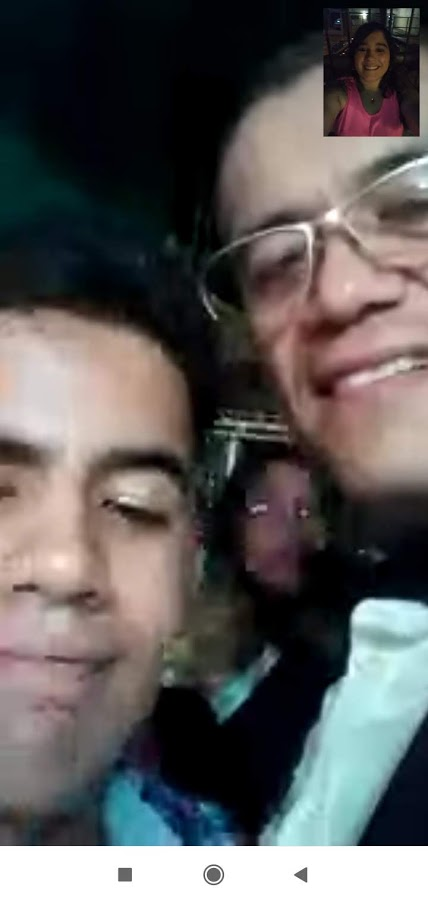 ---
At Luis and Diana's house we ate many delicious things, Diana makes a delicious stuffed bread that if one day she shared the recipe with me, I would show them how to do it because everyone deserves to eat that delicacy.
We also made the traditional Venezuelan Christmas dinner, which in the course of the next few days, I will be sharing the missing recipes.
This was a bit of my Christmas 2020, and you, what did you do on this day?
En casa de Luis y Diana comimos muchas cosas ricas, Diana hace un pan relleno delicioso que si ella algún día me compartiera la receta yo les mostraría como hacerlo porque todo el mundo merece comer esa delicia.
También hicimos la tradicional cena navideña Venezolana, que en el transcurso de los próximos días, estaré compartiendo las recetas que falten.
Esto fue un poco de mi navidad 2020, y tu, ¿Qué hiciste en este día?
---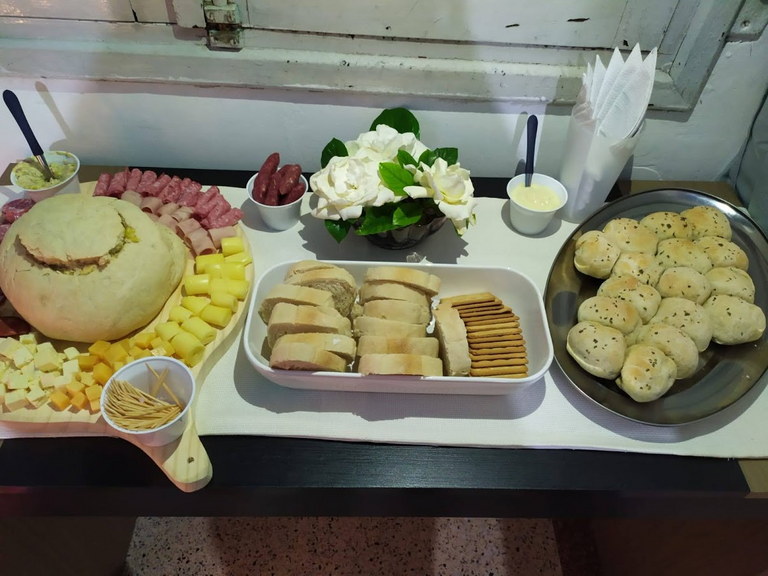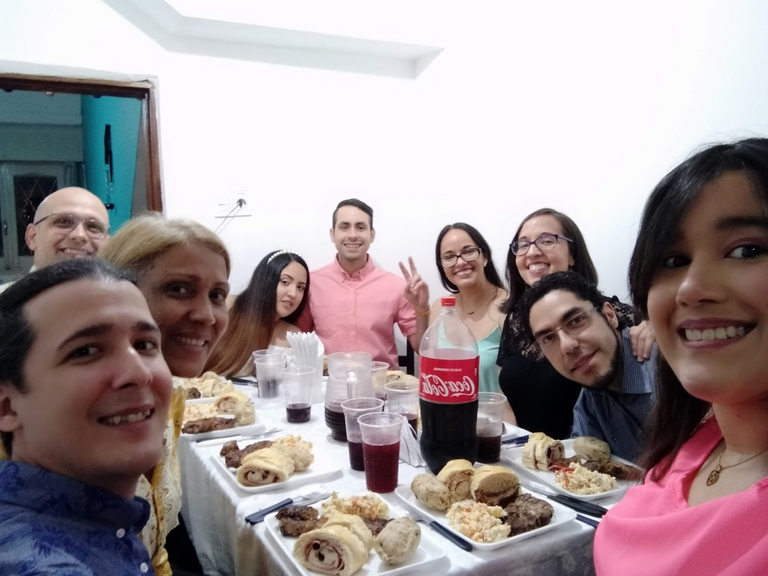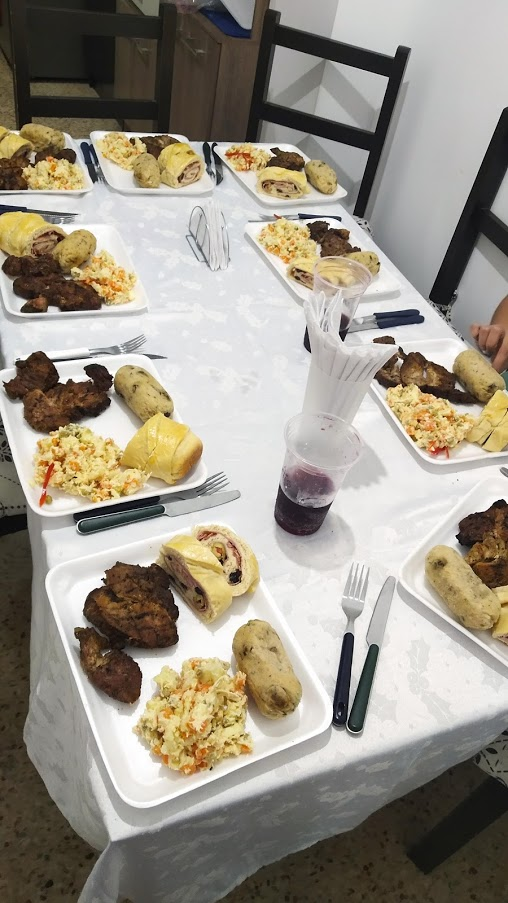 ---
Esto ha sido todo por hoy, si te gusta lo que hago, siente libertad de ayudarme a seguir.
This has been all for today, if you like what I do, feel free to help me continue.
Δ
https://www.paypal.me/carlagonz
Δ
El ingles no es mi idioma natal, me ayudo de traductorores para realizar estos post.
Todas las fotos son de mi propiedad.
English it is not my native language, I help myself with translators to make these posts.
all photos are my property.
Δ
Muchas gracias por leer.
Ten un bonito y feliz día.
Con amor Carla Gonzalez Venezolana en Uruguay.
Thanks so much for reading.
Have a nice and happy day.
With love Carla Gonzalez Venezolana in Uruguay.