En la revolución industrial, Málaga era una ciudad llena de grandes fábricas y tenía una fundición de plomo con la chimenea más alta de España. Cien metros de ladrillos y cemento que sigue en pie como recuerdo de aquella época.
In the industrial revolution, Malaga was a city full of large factories and had a lead smelter with the highest chimney in Spain. One hundred meters of bricks and cement that still stands as a memory of that time.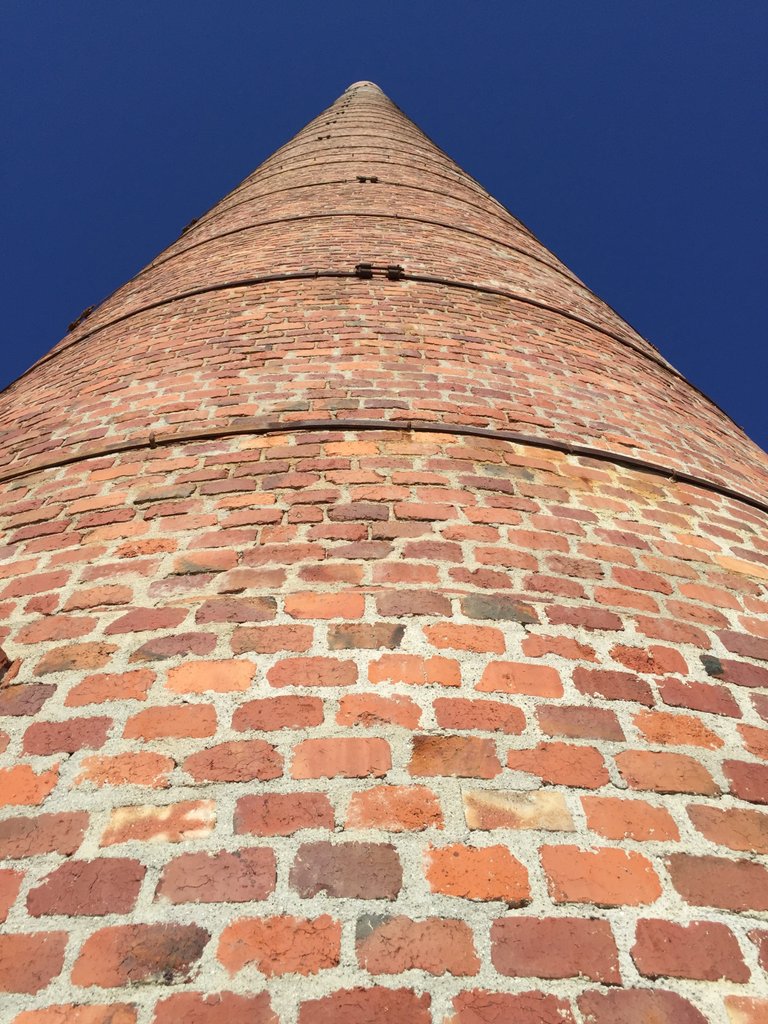 La chimenea de la antigua fábrica de plomo "Los Guindos", está situada en la misma playa de la Misericordia. En esta playa me llevaba mi madre sorteando los restos de la antigua siderurgia y solía recoger lo que para mí eran meteoritos. En realidad era trozos de escoria del proceso de fundición del metal.
The chimney of the old lead factory "Los Guindos", is located in the same beach of La Misericordia. In this beach my mother used to take me raffling the remains of the old iron and steel industry and she used to collect what for me were meteors. Actually it was pieces of slag from the metal casting process.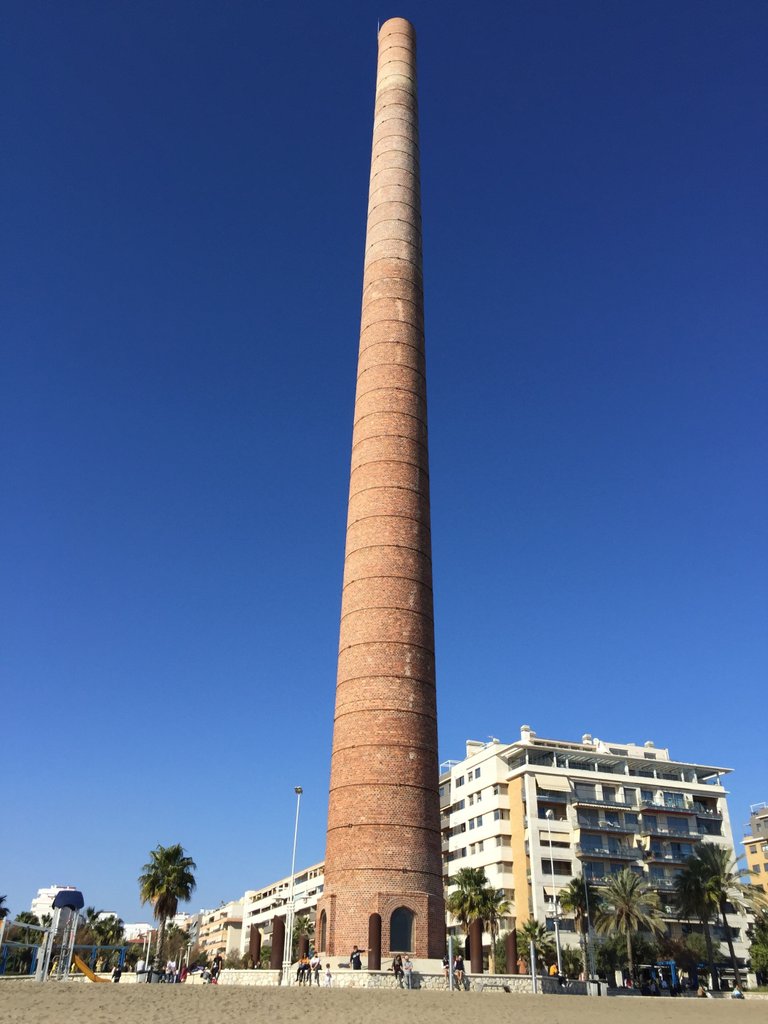 Con quince años en una moraga de San Juan subí por la escalera de peldaños metálicos hasta la mitad donde había un descansillo.
No me sirvió de mucho mi hazaña ya que no me hicieron caso las niñas.
When I was fifteen years old in a barbecue in San Juan, I climbed up the ladder with metal steps to the middle where there was a landing.
My feat was of little use to me since I was ignored by the girls.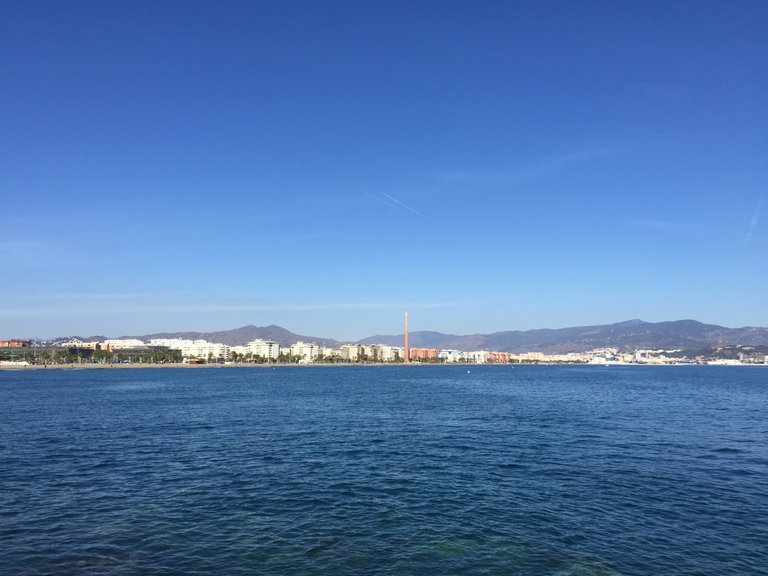 La chimenea fue apodada "Torre Mónica" por un enamorado que le puso el nombre de la novia con pintura. Hay que reconocer el mérito ya que cada letra era de unos dos o tres metros. Nosotros de pequeño la llamábamos "La picha del moro".
The chimney was nicknamed "Monica Tower" by a lover who named it after his painted bride. We have to give credit to this as each letter was about two or three meters long. When we were little we called it "Arabian penis".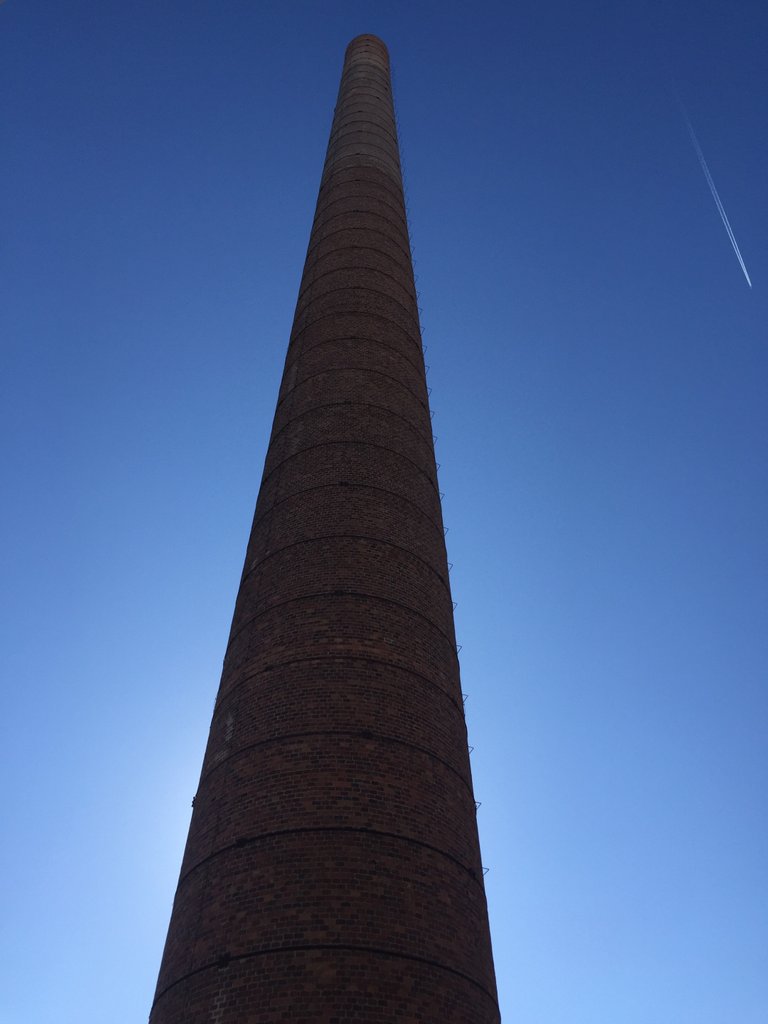 La chimenea de base tiene un diámetro de 8 metros.
The base chimney has a diameter of 8 meters.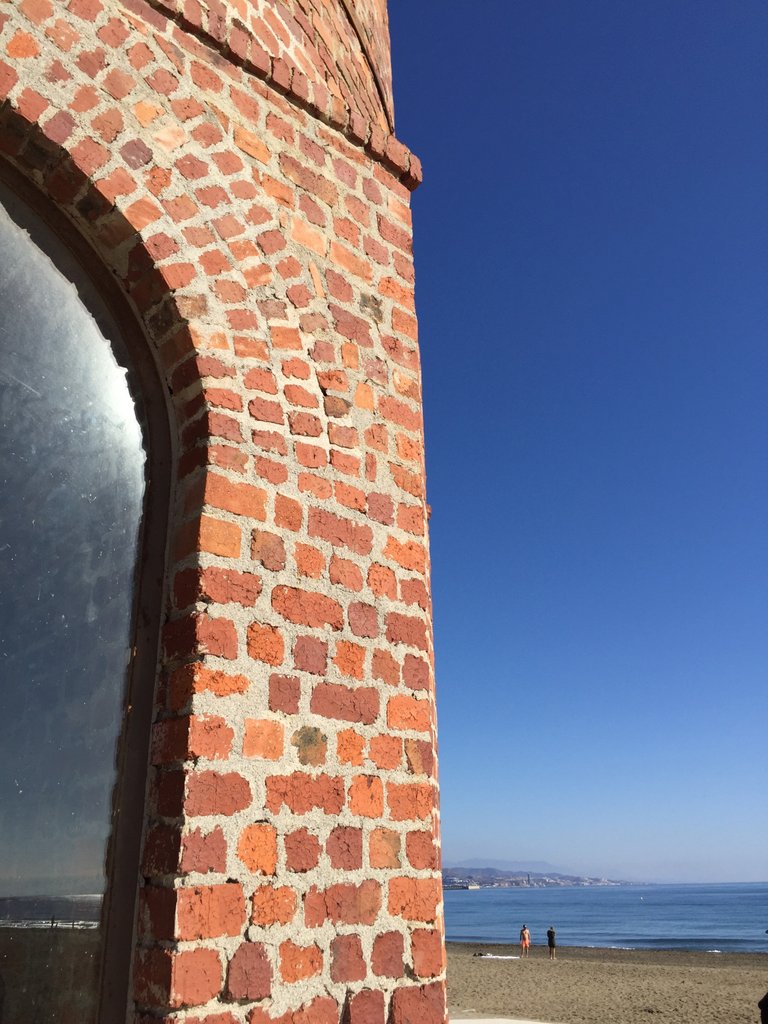 En esa base tiene unos arcos que eran la llegada de unos pasadizos abovedados que eran el paso de los humos de los hornos.
At that base it has some arches that were the arrival of some vaulted passages that were the passage of the fumes from the ovens.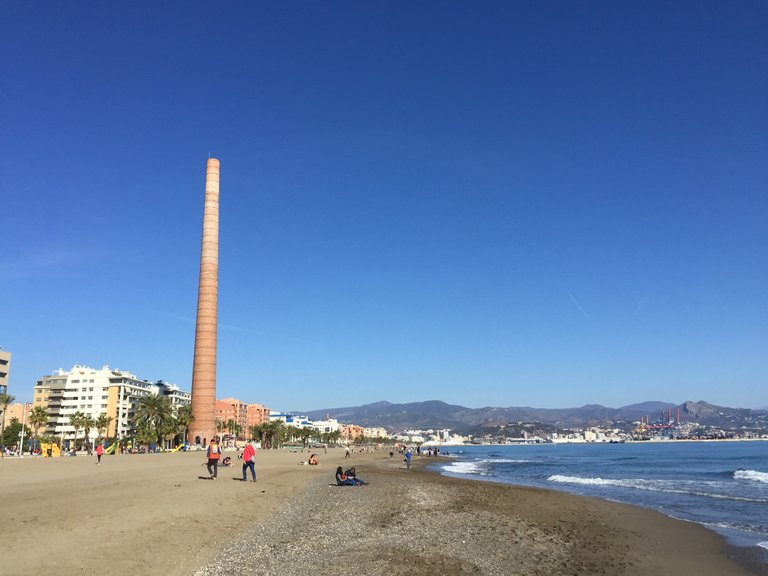 Detalle de la escalera vertical o escalera de gato.
Detail of the vertical ladder or cat staircase.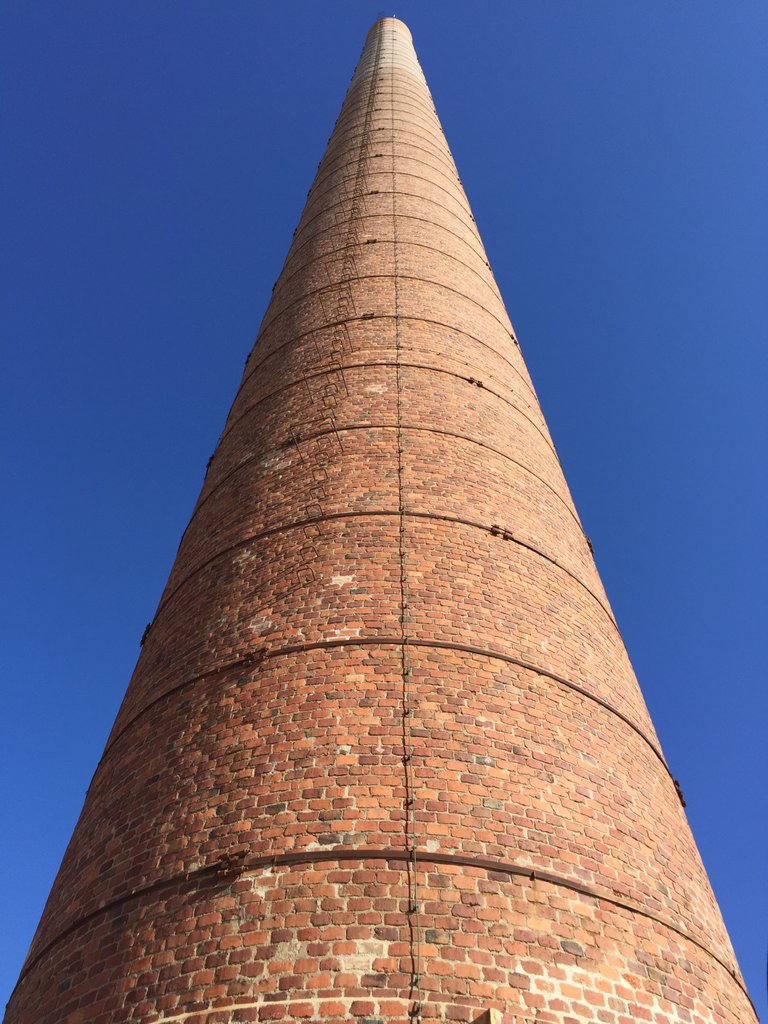 Photos by @cuvi 2020 All rights reserved
Stay home.
Fotografías de @cuvi 2020 Reservado todos los derechos.
Quédate en casa.
By @cuvi