---
❣️¡Bienvenidos a mi blog!❣️
❣️Welcome to my blog!❣️
---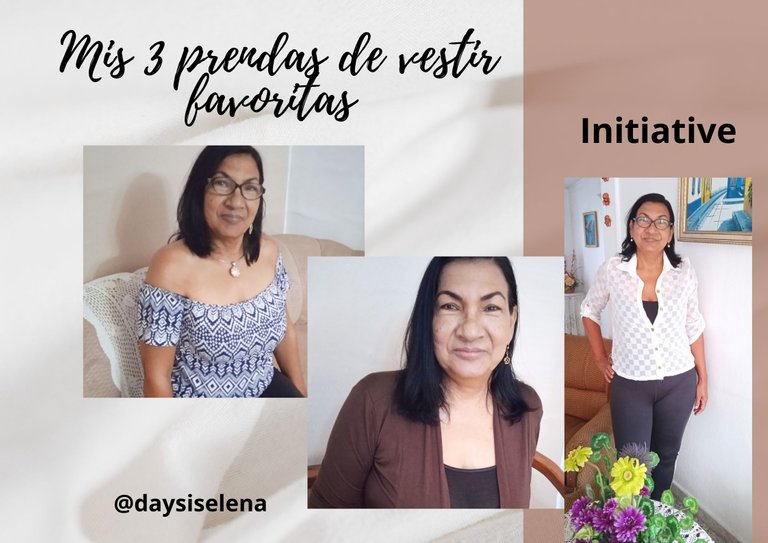 Me uno a esta iniciativa propuesta por nuestra amiga @emilycorvof donde nos pide que mencionemos nuestras tres prendas favoritas. Me encantan muchas prendas más que todas aquellas que son cómodas y que dan la forma perfecta para nuestro cuerpo, aunque soy de esas personas a las que les gusta vestir de forma sencilla y por eso no tengo un estilo de vestir favorito.
I join this initiative proposed by our friend @emilycorvof where she asks us to mention our three favorite clothes. I love many clothes more than all those that are comfortable and that give the perfect shape for our body, although I am one of those people who like to dress simple and that is why I do not have a favorite style of dress.
---
Hablar de nuestra ropa favorita es parte de nuestra historia personal. Cuando la moda ocupa una parte de tu mundo, es normal recordar las cosas importantes que sucedieron en nuestras vidas y lo que usamos ese día. Por eso nuestras prendas merecen nuestra atención y cuidado, para que tengan una larga vida útil y nos acompañen en nuestros días. Por eso menciono mis tres prendas favoritas.
Talking about our favorite clothes is part of our personal history. When fashion occupies a part of your world, it is normal to remember the important things that happened in our lives and what we wore that day. That's why our clothes deserve our attention and care, so that they have a long useful life and accompany us through our days. That is why I mention my three favorite pieces of clothing.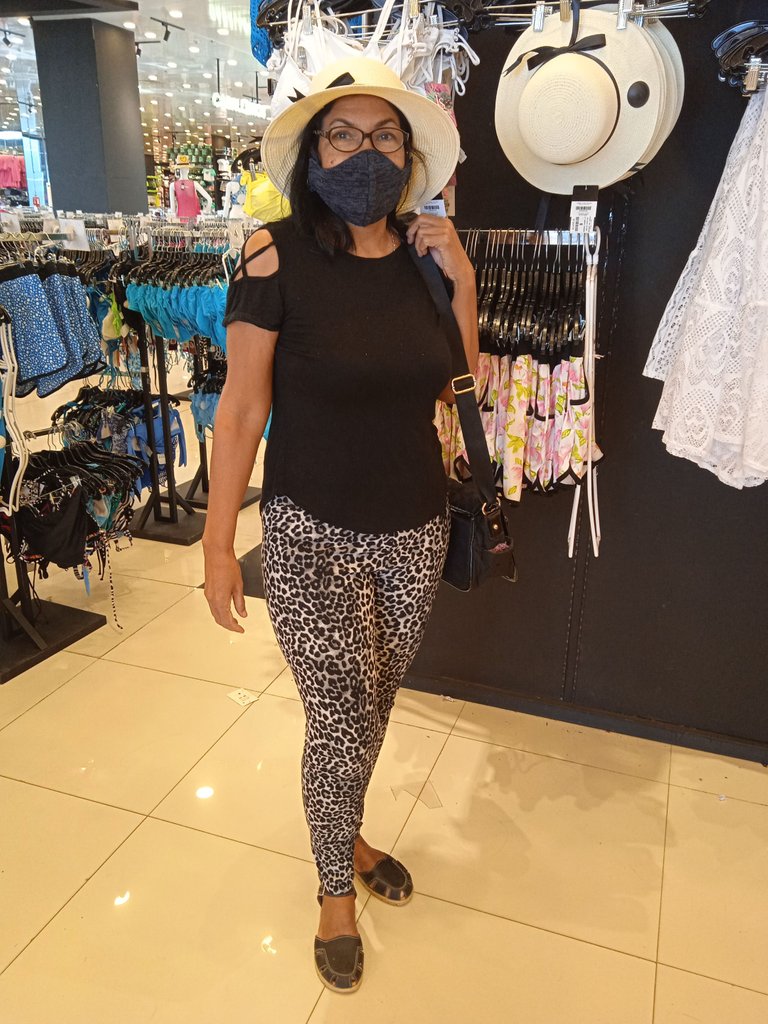 ---
Las chaquetas
Me gustan las chaquetas ya que hacen tener un buen look con ellos si a combino con una camisa básica que puede ser blanca, negra o una que pueda tener alguna frase no muy cargada. Con este estilo me hace ver a la moda, los usos con los pantalones de blue jeans o vaqueros. Con esta ropa me hace sentir casual y muy juvenil, además cómoda y muy relajada, por ello me encanta usarla.
One of the garments that I like are the jackets because they make me feel with a nice and jovial look with them if I combine it with a basic shirt that can be white, black or one that may have some phrase but not too loaded. With this style makes me look fashionable, uses them with blue jeans or jeans, also makes me feel casual, comfortable and very relaxed, that's why I love to use it.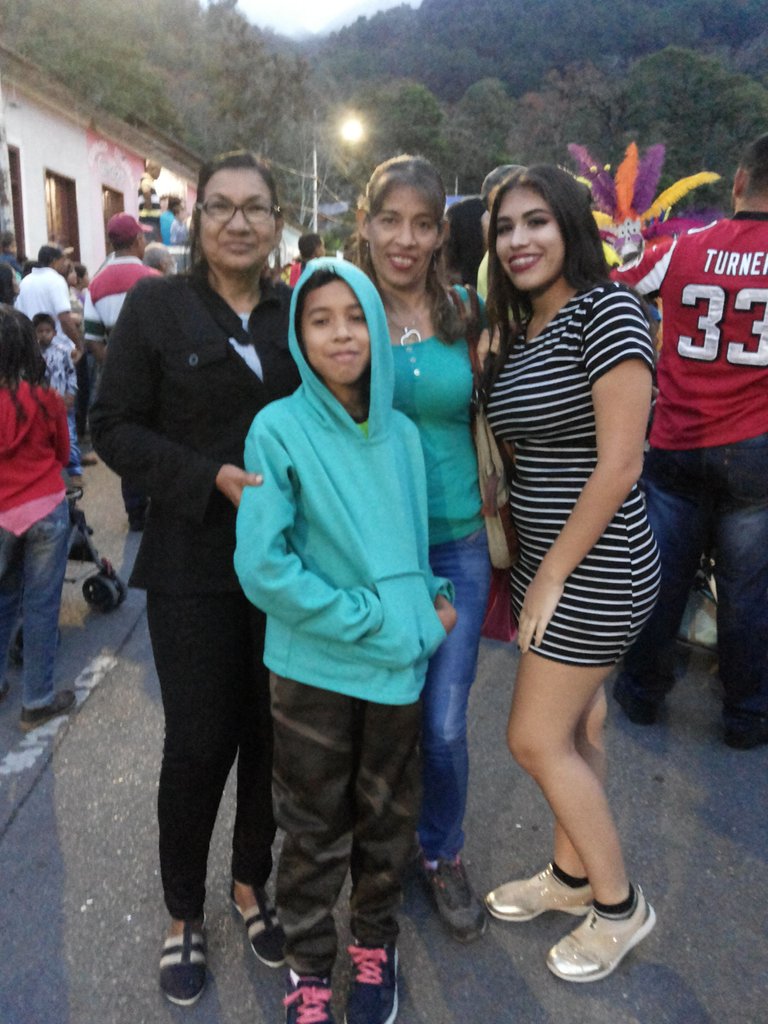 ---
Pantalones leggis // Leggins Pants
También me gusta usar pantalones leggings, ellos son muy flexibles, me gustan porque me hacen sentir cómodo hay una gran variedad de ellos y se pueden usar para cualquier ocasión y lugar, siempre los uso con franelas largas, cuando voy para un paseo los llevo porque me siento muy a gusto con ellos, al gym también, tengo una variedad de leggins unos estampados , unicolor que lo puedo combinarlos con cualquier blusa holgada o franela larga.
I also like to wear leggings, they are very flexible, I like them because they make me feel comfortable, there is a great variety of them and they can be used for any occasion and place, I always wear them with long flannels, when I go for a walk I wear them because I feel very comfortable with them, to the gym too, I have a variety of leggings some printed, unicolor that I can combine them with any loose blouse or long flannel.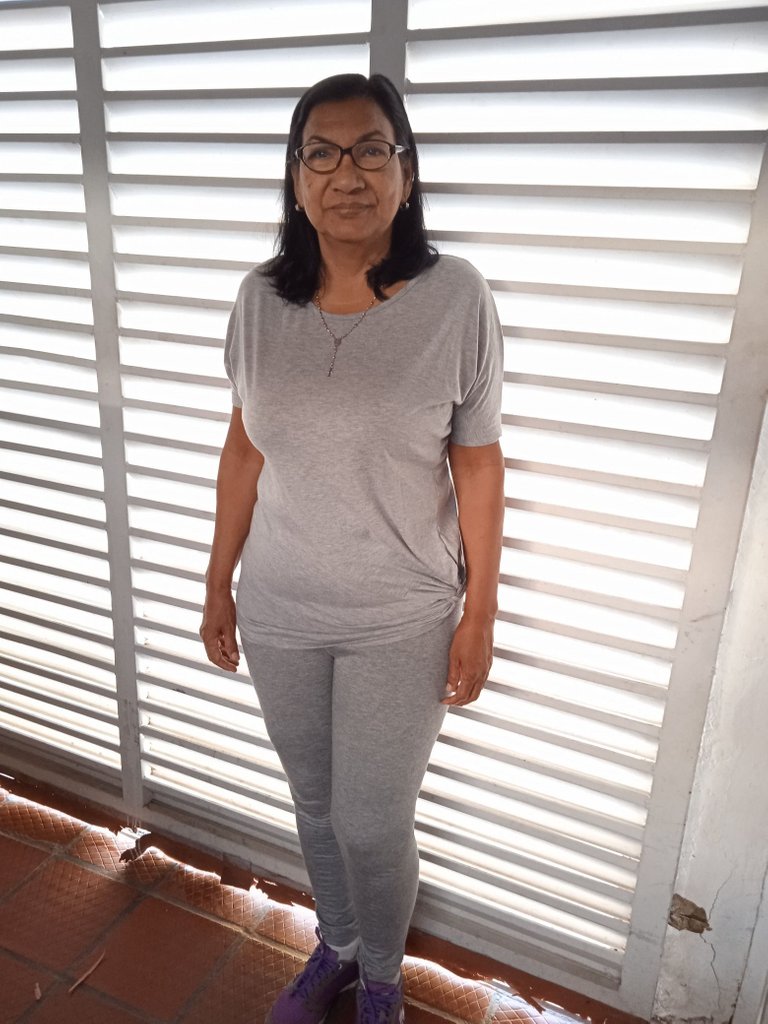 ---
Las faldas // The skirts
Otras prendas que me gustan son las faldas largas porque me hace sentir muy femenina, aunque tengo pocas, las uso para ir a una playa, una fiesta, con faldas es una prenda que a pocas mujeres les gusta porque muchas piensan que al usarlas. pertenece a una religión, me encanta usarlas porque son muy elegantes, me gustan las rayas, estampadas y unicolor.
Other garments that I like are long skirts because it makes me feel very feminine, although I have little of them, I use them to go to a beach, a party, with skirts is a garment that few women like because many think that when using it belong to a religion, I love to use them because they are very elegant, I like striped, printed and unicolor.
---
Espero que le hayan gustado mi 3 prendas de vestir favoritas, gracias a nuestra amiga @emilycorvof por traer a esta plataforma iniciativa que son muy agradables.
I hope you liked my 3 favorite garments, thanks to our friend @emilycorvof for bringing to this platform initiative that are very nice.
Fotos de mi propiedad
Photos of my property
---