Hola a todos! Justamente ayer ví una iniciativa muy interesante para mí y más ahorita en situación pandemia donde muchas veces me ha hecho reflexionar sobre mi vida, por eso quise participar y responder estas preguntas tan interesantes creadas por
@gabrielazamora10
.
Hello everybody! Just yesterday I saw a very interesting initiative for me and more now in a pandemic situation where many times it has made me reflect on my life, that is why I wanted to participate and answer these interesting questions created by @ gabrielazamora10.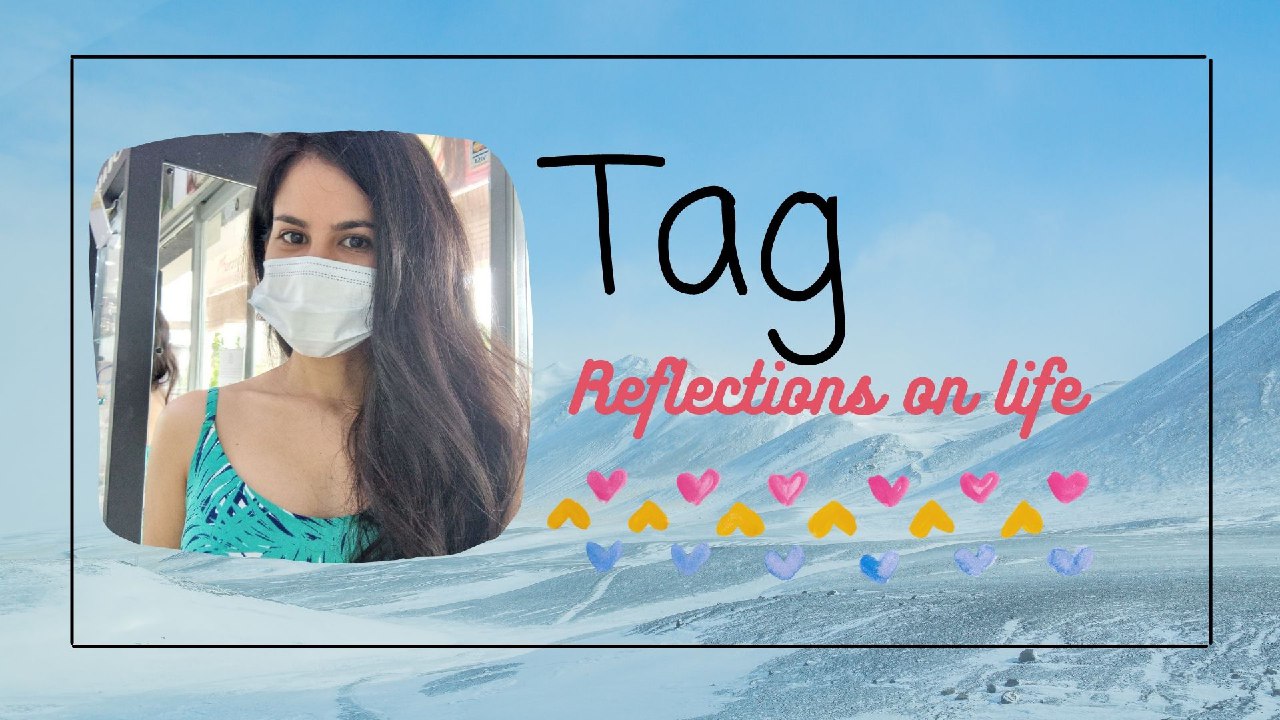 Imagen hecha por mí en Canva // Image made by me in Canva
¿Estas feliz con la vida que estas teniendo ahora mismo? | Are you happy with the life you are having right now?
Me encanta que esta pregunta sea la primera, y la respuesta es sí, estoy feliz de poder estar con mi familia, de tener salud y agradecida con la vida por las cosas que tengo ahora mismo, creo que con salud vamos ganando, y con ella lo demás podemos conseguirlo.
I love that this question is the first, and the answer is yes, I am happy to be able to be with my family, to be healthy and grateful with life for the things I have right now, I think that with health we are winning, and with it the rest we can get.
¿Si tu vida termina mañana seguirías haciendo lo mismo que hoy? | If your life ends tomorrow, would you continue doing what you are doing today?
Esta pregunta es muy fuerte y rápida para responder porque ya es tarde aquí y creo que no tendría mucho tiempo para hacer muchas cosas antes de morir mañana, pero la verdad es que creo que no, si moriría mañana iría a bailar, comer algo rico, y compartir con las personas que más amo, aunque también creo que iría corriendo a la playa jajaja.
This question is very strong and quick to answer because it is already late here and I think I would not have much time to do many things before I die tomorrow, but the truth is that I think not, if I died tomorrow I would go dancing, eat something delicious, and share with the people I love the most, although I also think I would run to the beach hahaha.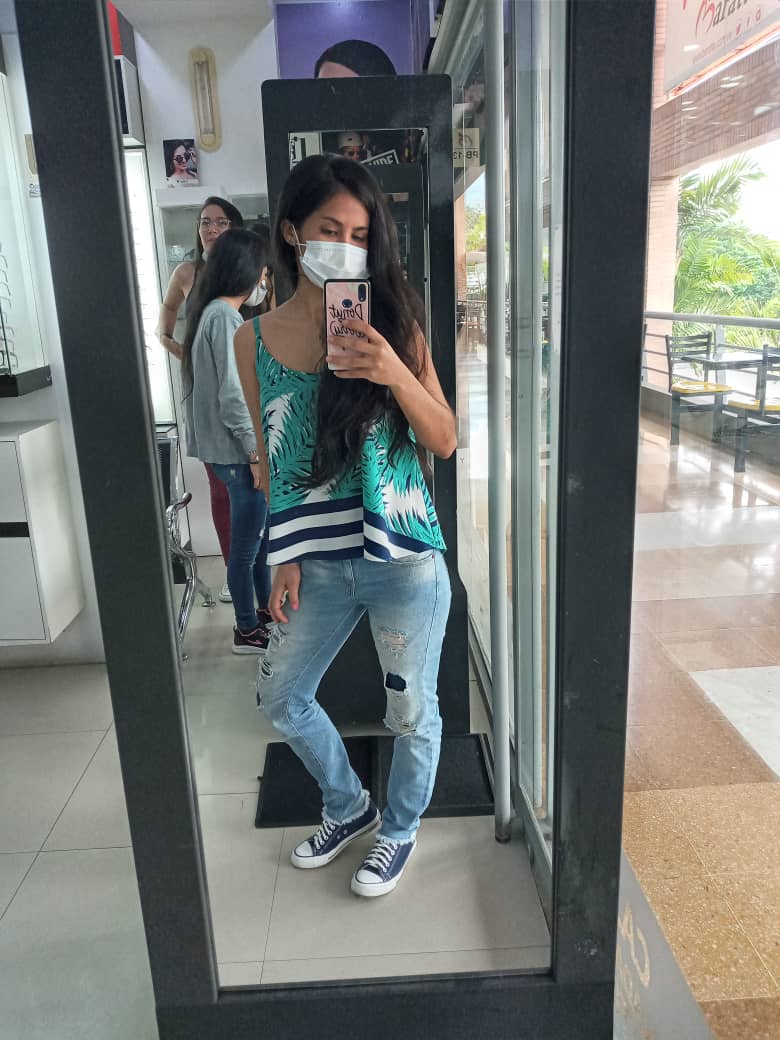 La vida pasa en un abrir y cerrar de ojos. ¿ Porque crees que hay personas haciendo lo que no les gusta? | Life goes by in the blink of an eye. Why do you think there are people doing what they don't like?
Creo que lo hacen por estabilidad, por miedo a salir de su zona de confort, y por lo que diga la gente. La vida es muy corta señores, ni siquiera sabemos si mañana estaremos, así que aprovechemos de hacer lo que queremos hoy.
I think they do it for stability, for fear of going out of their comfort zone, and because of what people say. Life is very short gentlemen, we don't even know if we'll be there tomorrow, so let's take advantage of doing what we want today.
¿Qué haces para mejorar tu versión actual? | What do you do to improve your current version?
Leer, vivir experiencias y aprender de ellas, y no arrepentirme de lo que ya pasó, sino pensar en la Evelyn de ahora que es totalmente distinta a la de hace algunos años, entonces simplemente trato de hacer cosas que me ayuden a crecer.
Read, live experiences and learn from them, and not regret what has already happened, but think about the Evelyn of now that is totally different from that of a few years ago, so I simply try to do things that help me grow.
¿Cual es tu mayor temor? | What is your biggest fear?
Con mucha honestidad mi mayor temor es perder a mi hermana gemela que es la persona que más amo en este mundo y la persona que siempre me ha acompañado en todo momento, la verdad es que no veo mi vida sin ella.
Very honestly, my greatest fear is losing my twin sister, who is the person I love the most in this world and the person who has always accompanied me at all times, the truth is that I do not see my life without her.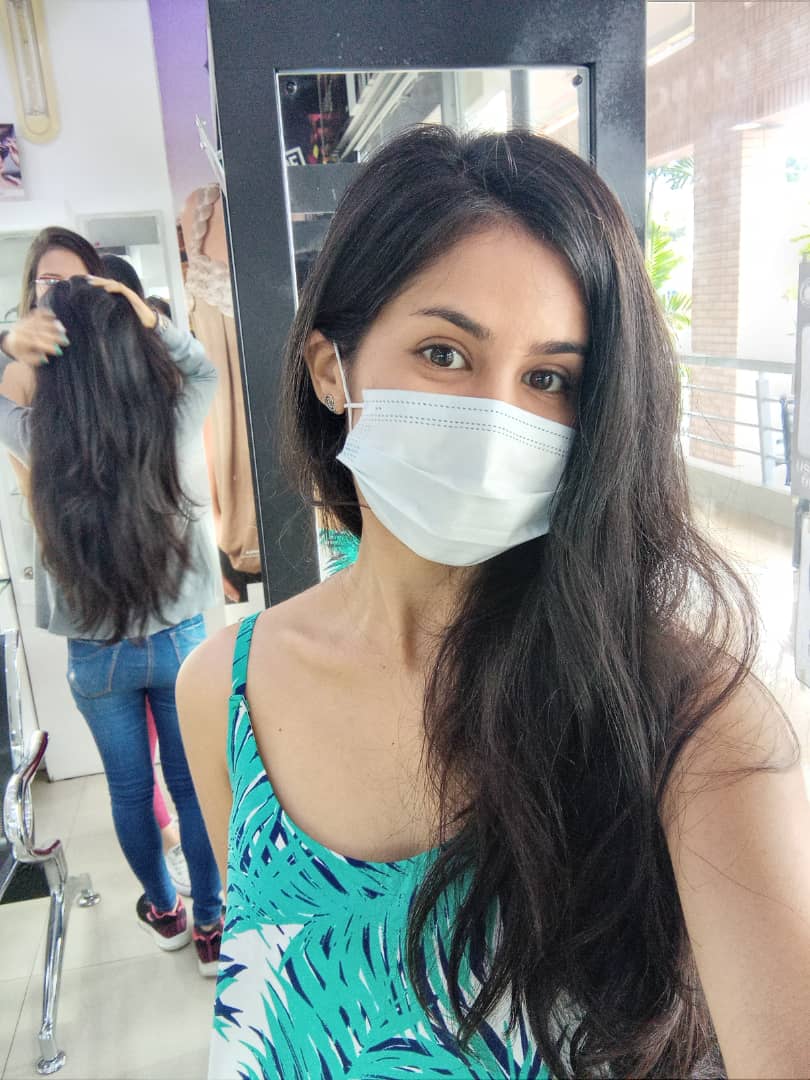 ¿Fallar o no haber intentado? | To fail or not to have tried?
A mis 25 años por supuesto que pienso que prefiero fallar a no haberlo intentado y quedarme con la duda de que hubiese pasado.
At 25 years of age, of course, I think that I would rather fail than not have tried and remain with the doubt that it would have happened.
¿Que consejo le darías a tu yo más joven? | What advice would you give to your younger self?
Por supuesto que le diría inténtalo y no tengas miedo, y también que la vida es muy corta y que la disfrute lo más que pueda de manera sana ah y también que no sufra por gente que no vale la pena que siempre llega algo mejor.
Of course I would tell him, try it and do not be afraid, and also that life is very short and that you enjoy it as much as you can in a healthy way and also that you do not suffer from people who are not worth it, that something better always comes.
¿Le temes a la muerte? | Are you afraid of death?
La verdad es que sí, pero trato de no pensar en eso, por eso no diré más nada jajaja.
The truth is, yes, but I try not to think about it, that's why I won't say anything more hahaha.
¿Vives o sobrevives? | Do you live or survive?
Vivo y sobrevivo, en mi país Venezuela con toda la situación que hemos y seguimos pasando uno siente que sobrevive, pero por supuesto que también vivo y disfruto cada día.
I live and survive, in my country Venezuela with all the situation that we have and continue to go through, one feels that it survives, but of course I also live and enjoy every day.
Eso fue toda mi participación en la iniciativa, y la verdad es que me encantó y pienso que muchas personas deberían participar porque es muy interesante y nos hace reflexionar. Saludos!
That was all my participation in the initiative, and the truth is that I loved it and I think that many people should participate because it is very interesting and makes us reflect. Greetings!