Last night we accepted the custody of our dog Kuku and brought her near our house. We were not allowed to bring her in the condo and so we talk to the residence next to us if they can allow us to put our dog beside their shed. We are lucky enough to have nice neighbors who are more than willing to help us without asking for anything in return.
Now that Kuku is in our care, we plan to give her the best life possible for as long as it's within our capacity. She is considered an old dog. In dog years, she's about 77 years of age. She may be old but she is still healthy and active.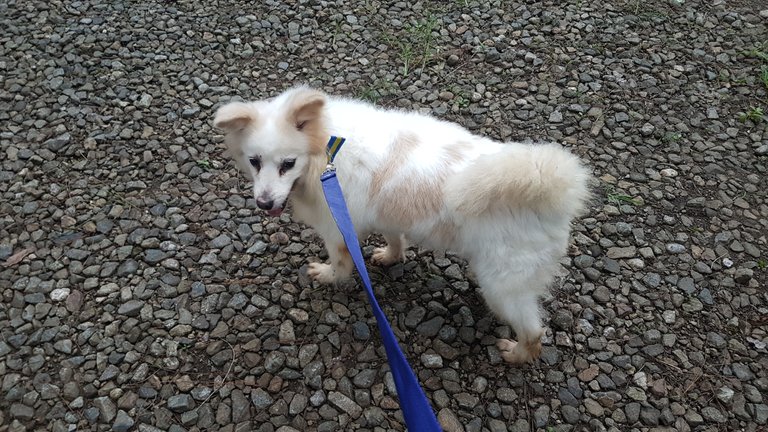 Earlier today, we walk her around our place because she's having anxiety since last night. It's a new environment for her and so she's still adjusting. I can hear her barking the whole night until she went tired (I supposed).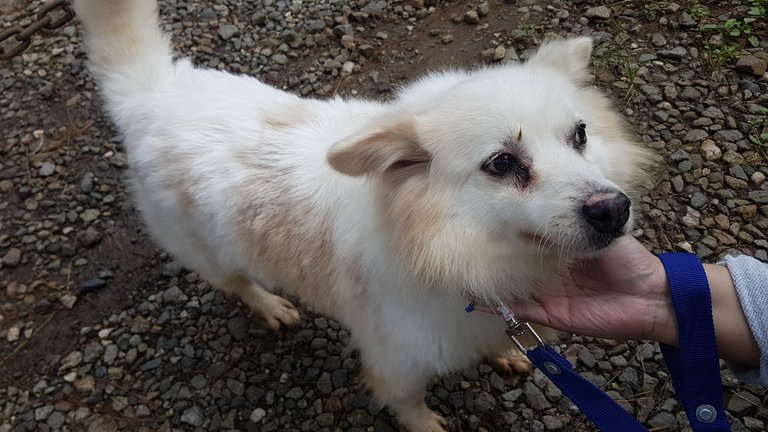 Although she's not having a good time right now, I'm surprised that she ate all of the food that we gave her. And it looks like she's more hungry than she used to be, maybe she's stress-eating? Not really sure at this point but we're trying our best to make her comfortable in this new environment.
Today, we woke up early to check on her and walk her. I think it's working on her since she's feeling relaxed after the walk. It's good that the weather is working on our side.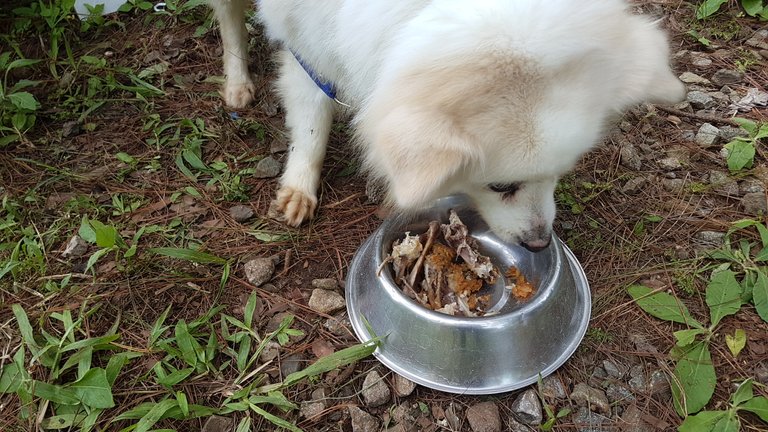 After her walk, we gave her some chicken bones & trimmings and she munches on it really quick. It looks like she got tired after the 15min walk.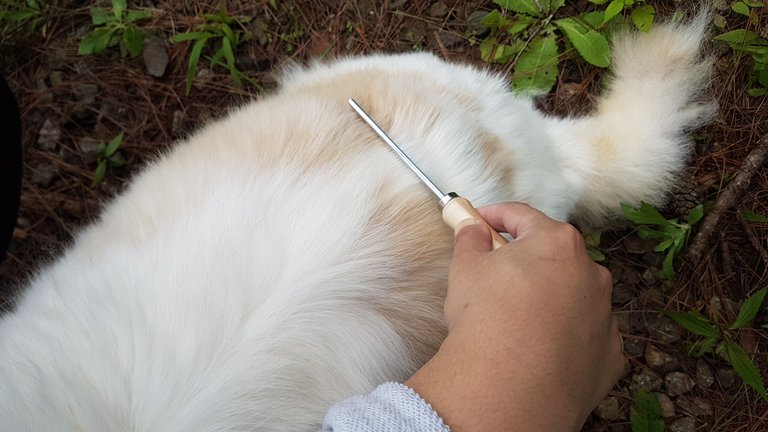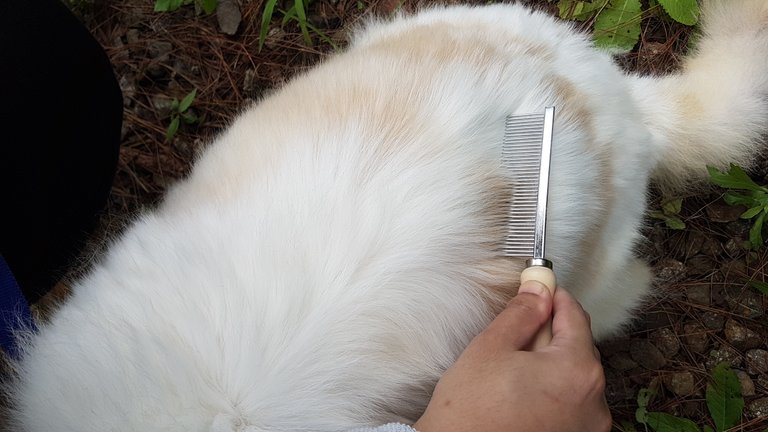 Also, to make her feel more comfortable, we groomed here using this metal comb that we bought yesterday at the pet shop. She's having a lot of furs recently and so it's good to maintain and prevent it from getting fuzzy.
Update you soon!
---
Thank you for viewing my post.
---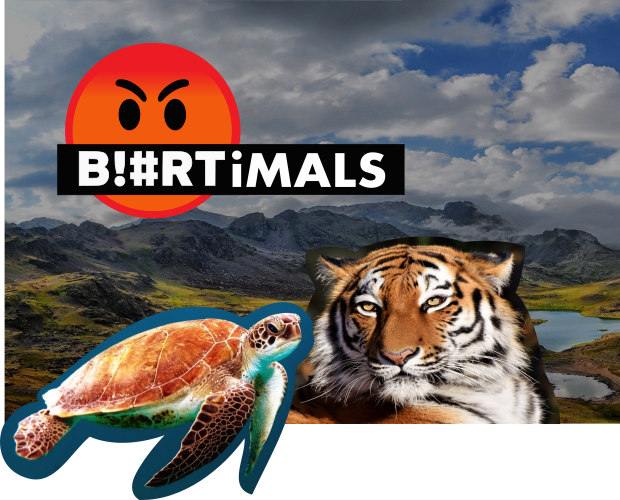 image credit to @blurtimals & team
---