Is there a much louder way to pimp your car like this?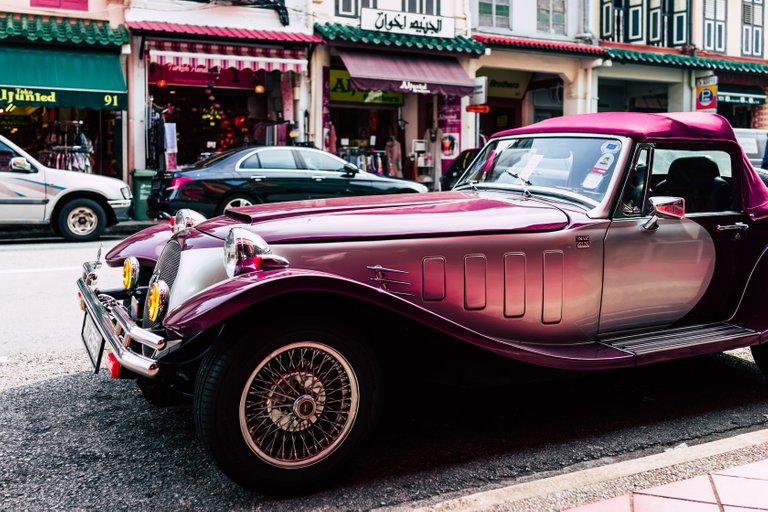 I saw this parked along the line of shophouses at Arab street and noticed how striking is from a distance. Not really sure what kind of color was used to paint it because of the glossy effect on it. And so while editing the photo I had to push the hue & saturation and it seems like it turned out to be near purple.
The editing was exaggerated at this point but the result appeals fancy and so I kept it.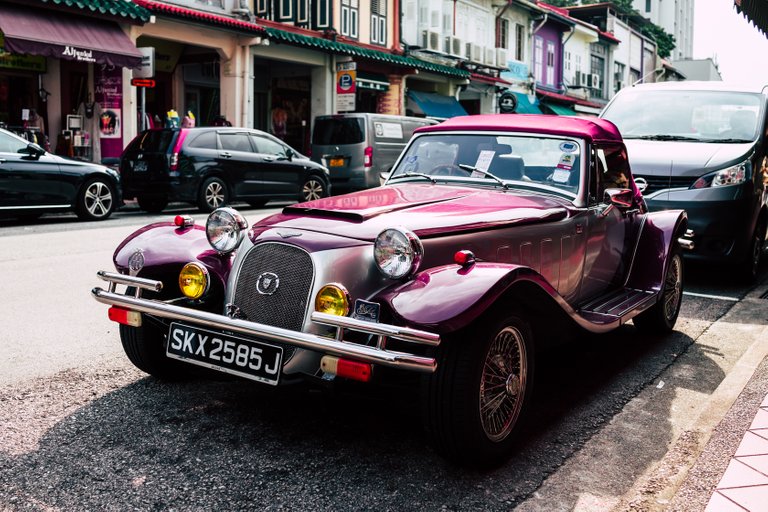 What do you think about this car? Are you a fan of vintage cars?
I know some people who spend a lot of money restoring old cars and make them as fancy as this one. I may not be one of them but I'm always thrilled to see cars like this.
I didn't have the chance to talk to the owner but through google search, it looks like the model is Morgan Roadster V6 or one of the varieties of it.
---
Thank you for viewing my post.
---
If you wish to contribute to the #blurtrides initiative, go to the Blurtrides Approved by @blurtrides to learn more about the project.

image credit to @blurtrides & team