Wandering along the streets of Singapore gave me a glimpse of the history of this place. Every block will always have interesting sites to see and each of them has significance to the culture that they represent. It almost feels like the streets is a series of the public museum under the sun. The best part is that it's free and there are no restrictions especially on taking photos.
I do enjoy sharing photos from my travel and I also want to participate in posting initiatives like #colorchallenge. Today, the theme is #blue. It's probably the easiest to make since the sky above us is usually blue. However, for this entry, I wanted to showcase architectural buildings, street-side views, and incredible street art.
For the first photo, wall art in the Kampong Glam area.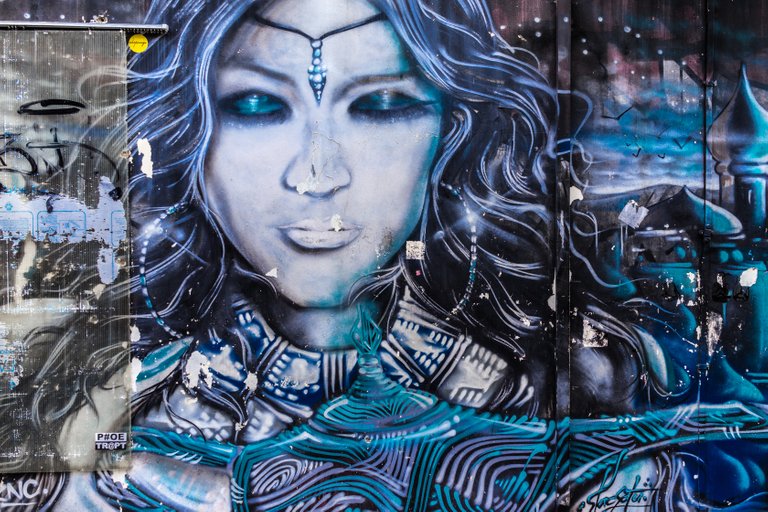 Although there are many wall art along the Kampong Glam area, I think that this one is the most prominent among them. It almost occupies the whole side of the building until the top edge of its roof. It looks like it was done with our passion as well.
---
The Malabar Mosque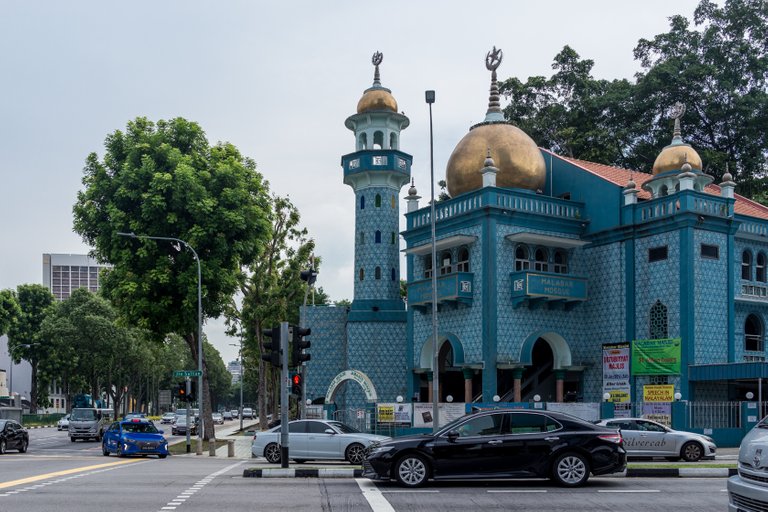 It's also known as the Golden Dome Mosque because of the obvious reason. It has been standing at the intersection of Victoria Street and Jalan Sultan for over 50 decades now and it still looks very prominent up to this point.
---
Shop at Arab Street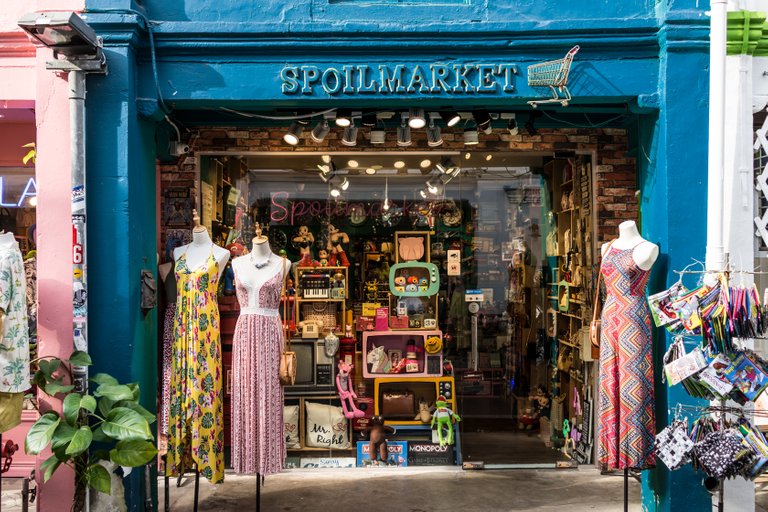 I have always been fascinated by shophouses and how it was retrofitted & re-purposed. Currently, there are about 6500 shophouses that are being preserved in Singapore. Some of them are even located on prime spots which are supposed to be very expensive from a commercial point of view. However, the local government wanted to preserve them since they bear a sentimental value for the original settlers and also for the young generations.
They are a thing of great value in terms of history and I enjoying looking at their classical ornaments.
---
---
Thank you for viewing my post.
---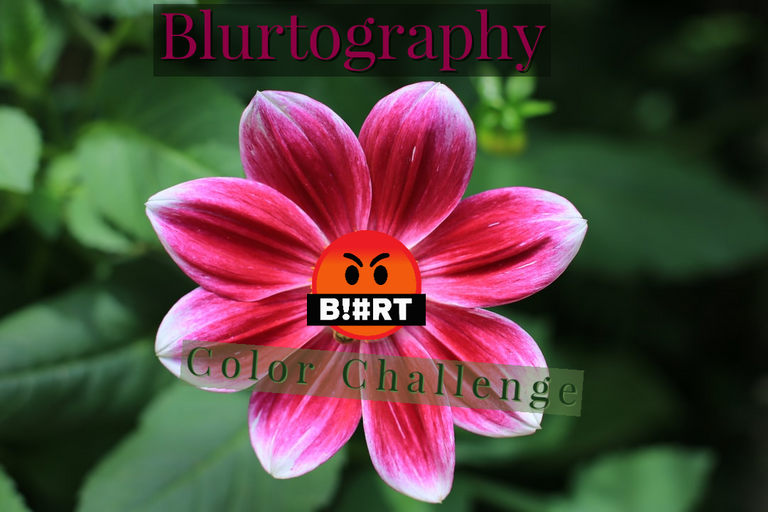 image credit to @blurtography