Hi everyone!
Today I went to work in Naples.
I found a city still thrilled by the victory of the Italian Cup last night against Juventus FC.
Those of you who follow football know very well that there is a very strong rivalry between the two teams, which even exceeds the sporting level and is even placed on a social matter.
For this reason, a city that already normally loves football in a visceral way, all the more after winning a trophy (which does not happen every day in these parts) by beating its most hated rival, has exploded in manifestations of joy and huge celebrations.
Common sense would have required greater prudence on the part of all, because we know well that we are coming from a very delicate phase and that the Coronavirus emergency is not yet overcome. So any imprudence can be paid dearly.
In fact, many have criticized the numerous gatherings that have been created on the streets of the Neapolitan city, even the WHO, through the assistant director Ranieri Guerra has made it known that the fans who participated in the carousels have been considered "villainous".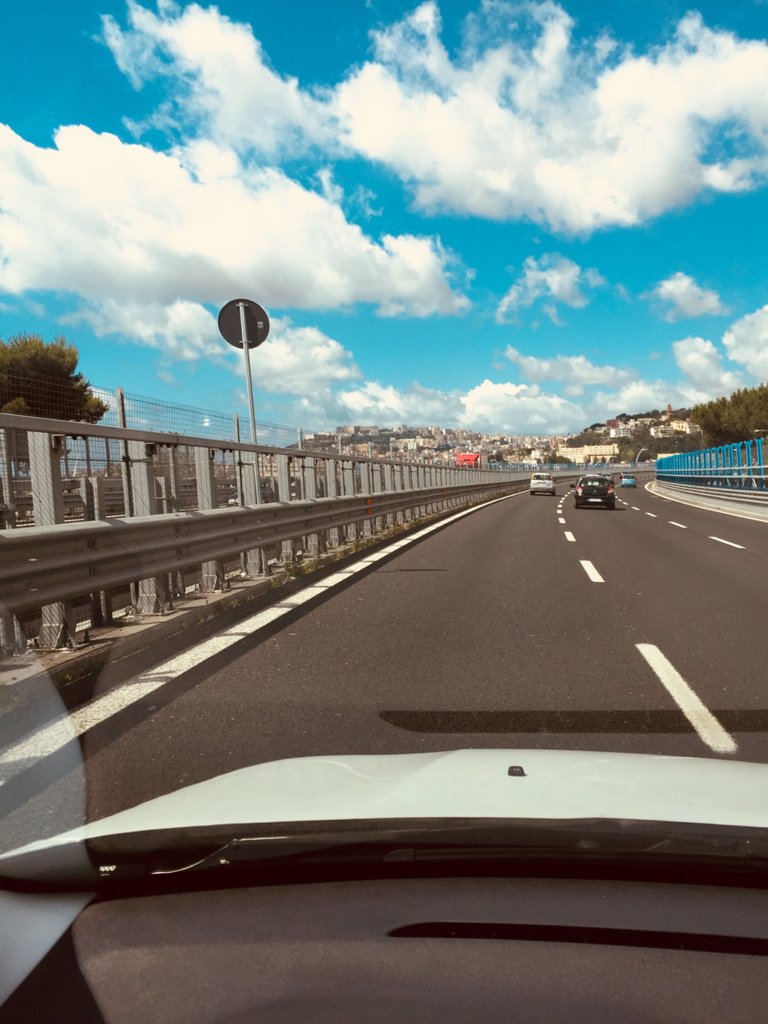 However, this morning on the ring road, as you can see in the photo, there were not many cars, a sign of the fact that people woke up a little later after the night of celebrations.
In the city, however, as I mentioned at the beginning, there was a moderate movement and someone still passed by trumpeting from the car or the scooter.
After being in the Camaldoli area, I moved to Mergellina and I couldn't help photographing one of the most beautiful areas of this wonderful city.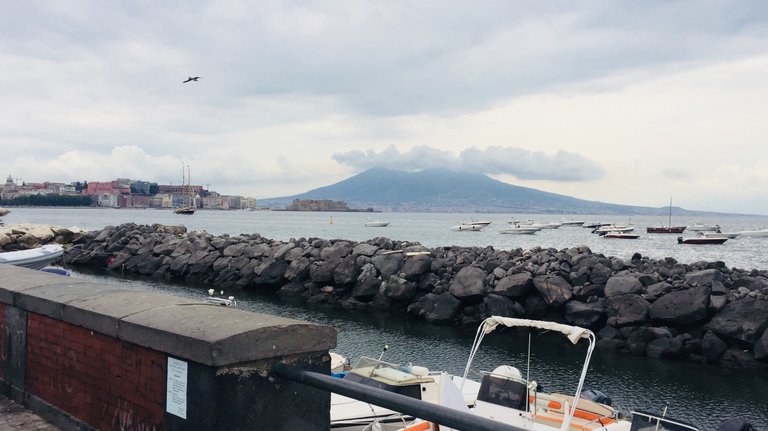 The pier, breakwaters, boats, the sea and Vesuvius behind: honestly there is little to add...when you are in front of one of the most beautiful gulfs in the world, you can only admire and enjoy the show.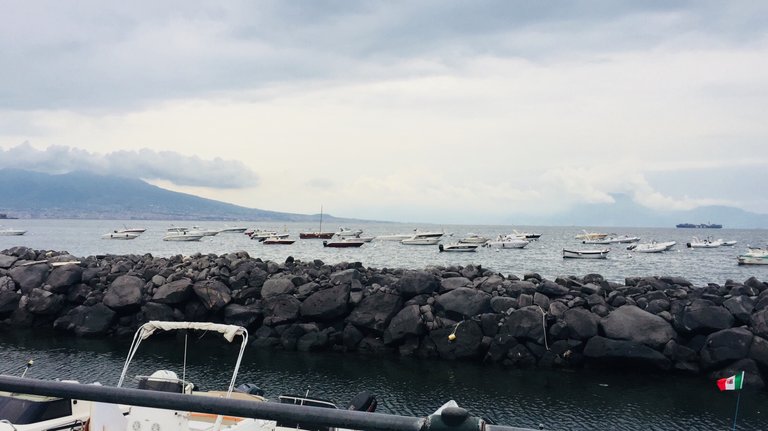 After this stop, I continued my work with a better mood, just seeing the sea makes me more cheerful, you can imagine how I was pleased after enjoying this glimpse here.
I hope I have cheered you too.
I'm waiting for you all in Naples!
A big hug!

Thanks to all of you for reading my article.
If you liked it, share it on your blog and write me a comment with your impressions.
See you soon!
GM
---
All images are exclusive property of the author
---

Credits: @doze