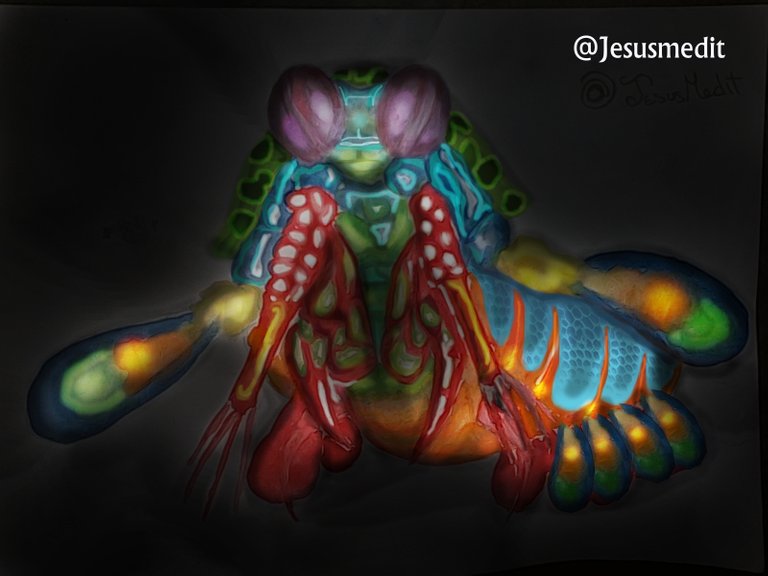 Original digital art marine mantis
Hello everyone, today I finished my drawing today and I wanted to go to the sea where a little friend is. They call it the sea mantis. It is almost or more ajil than the normal mantis. There is a report that in aquariums they can be the cause of breaking the videos of aquariums, since they deliver a very strong blow with their front claws. That blow is said to be almost as fast as a bullet fired by a firearm. I am a fan of mantises, and to my surprise doing a lot of research I learn that there is this species of sea mantis called Odontodactylus scyllarus that lives in the Andaman Sea near Thailand.
The bright shades that the mantis have are very psychedelic using bioluminescence in the mating season, their large eyes have the facility to detect polarized light. And they are sensitive to any change in light.
That it is beautiful is the sea it gives home to so many beautiful creatures worthy of appreciation that our imagination still cannot explain so much beauty.
Colleagues of mine can appreciate, from step 1 to 5.
I hope you like it I am very sorry I could not show you a GIF animation I owe it to you take good care of you I love you.
MATERIALS: Drawing Made In KRITA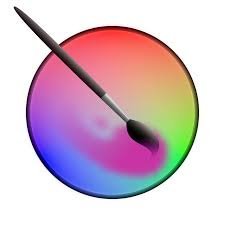 The program used to make modifications is Gimp 2 and Krita.
STEP 1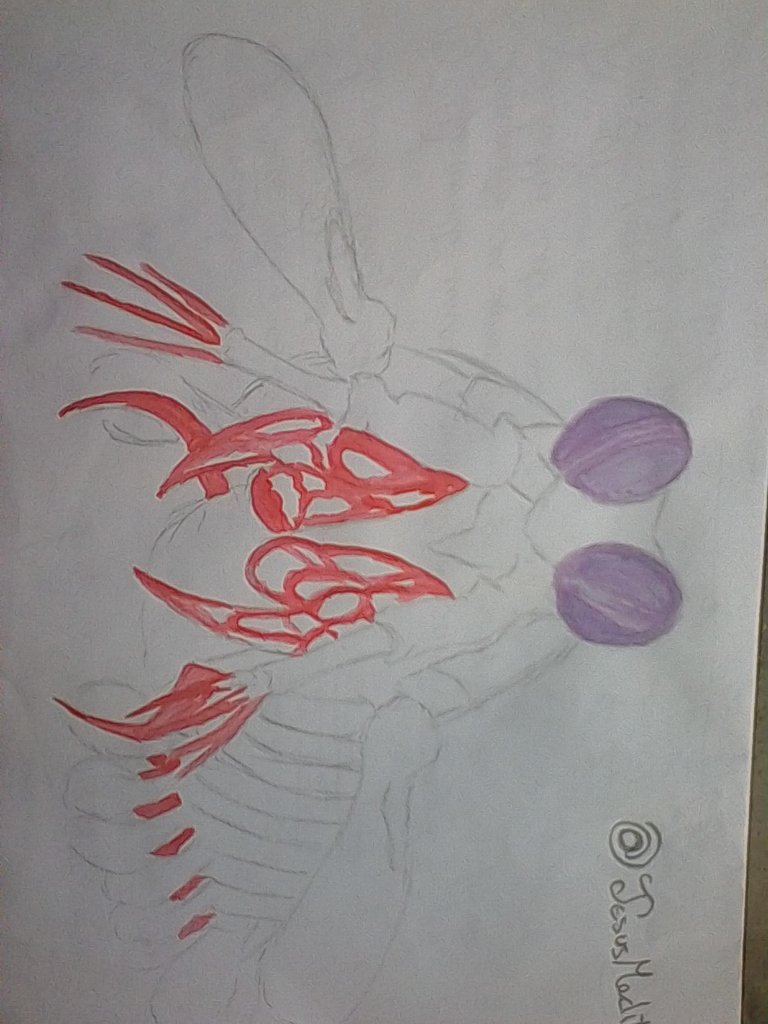 STEP 2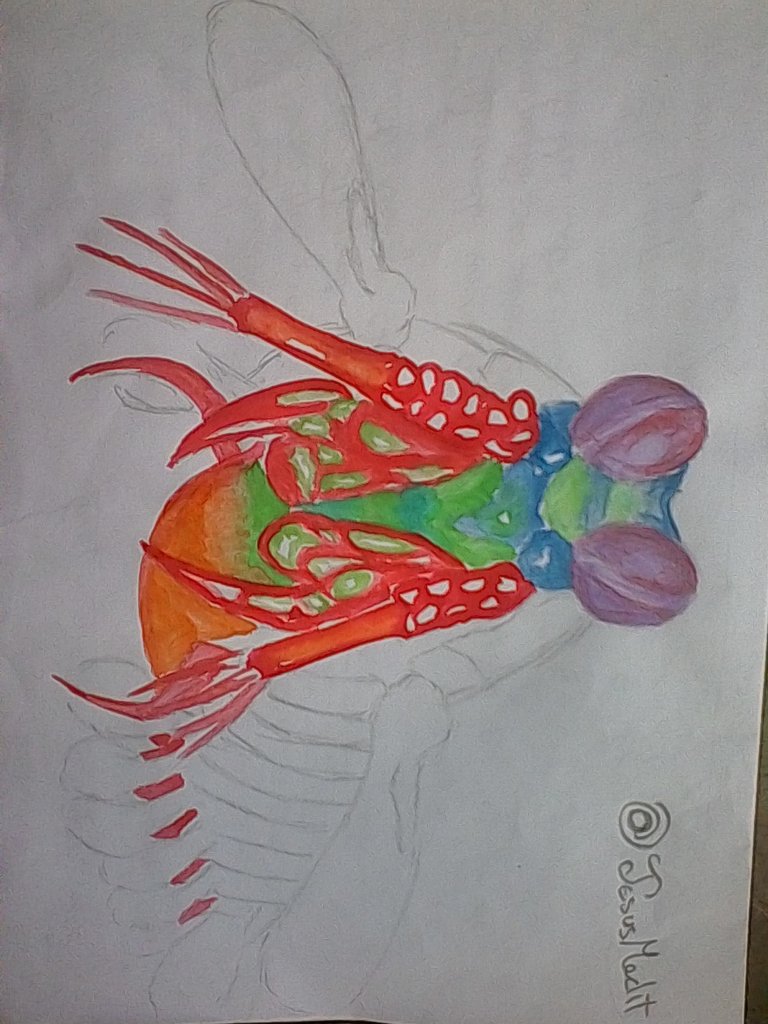 STEP 3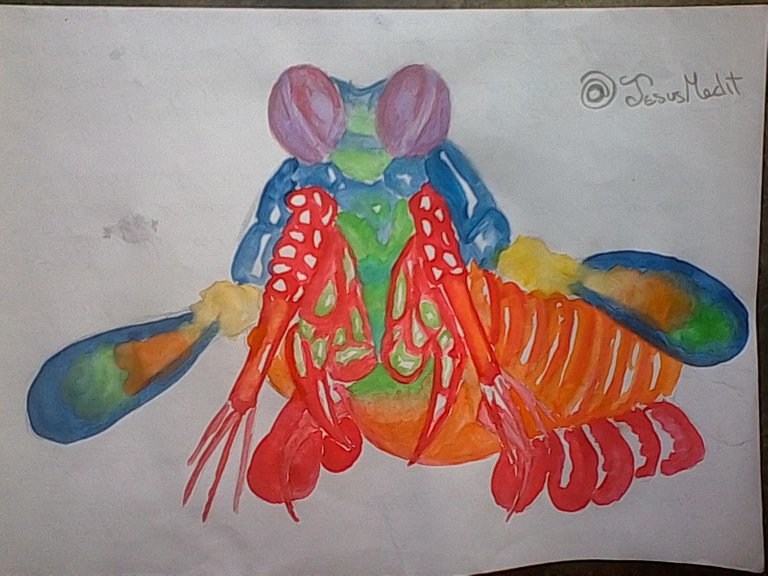 STEP 4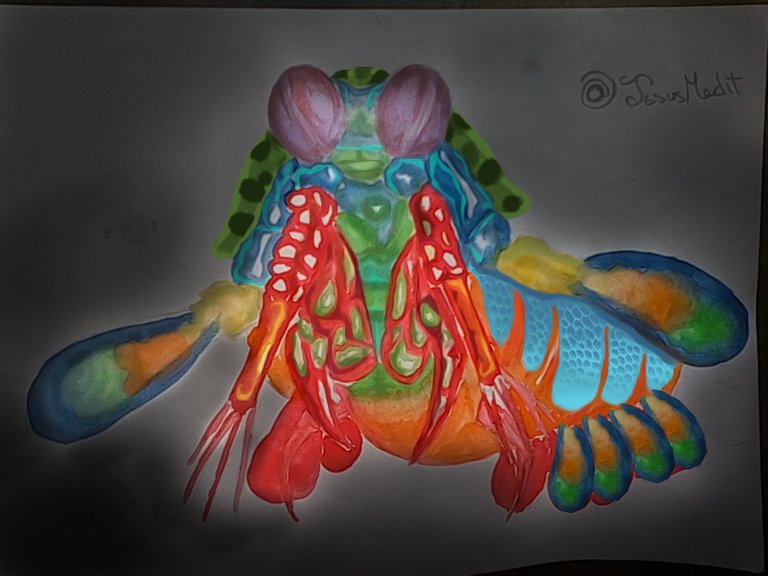 STEP 5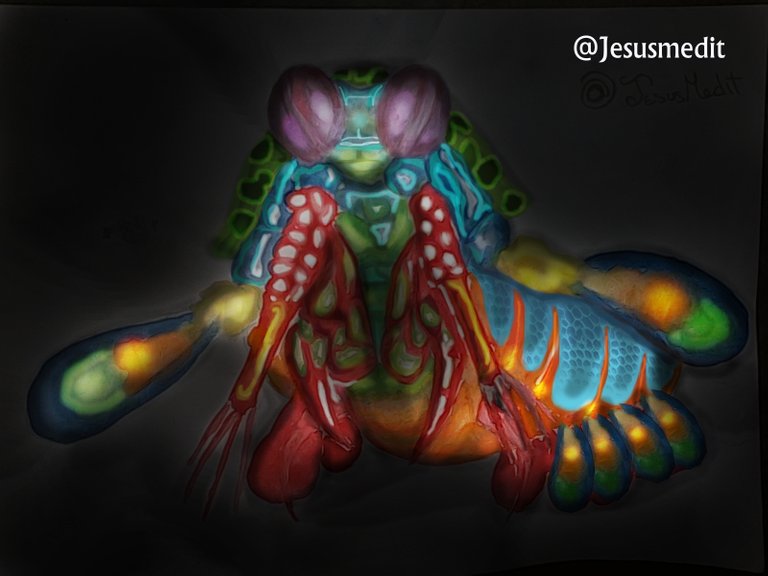 Easy Gif Animator 6 Pro
Thank you all I am @jesusmedit
Do not forget to vote.
Thanks to these wonderful communities. @qurator, @appreciator, @art-venture @ocd, @c-squared, @helpie @curie and @neoxian for your support !!





Copyright @jesusmedit- All rights reserved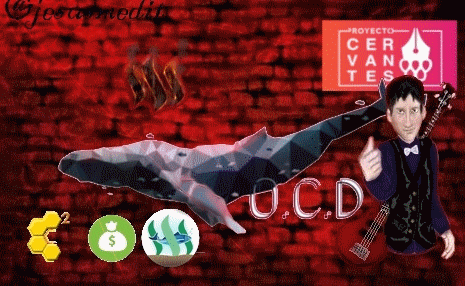 JESUSMEDIT TWISTER 1260