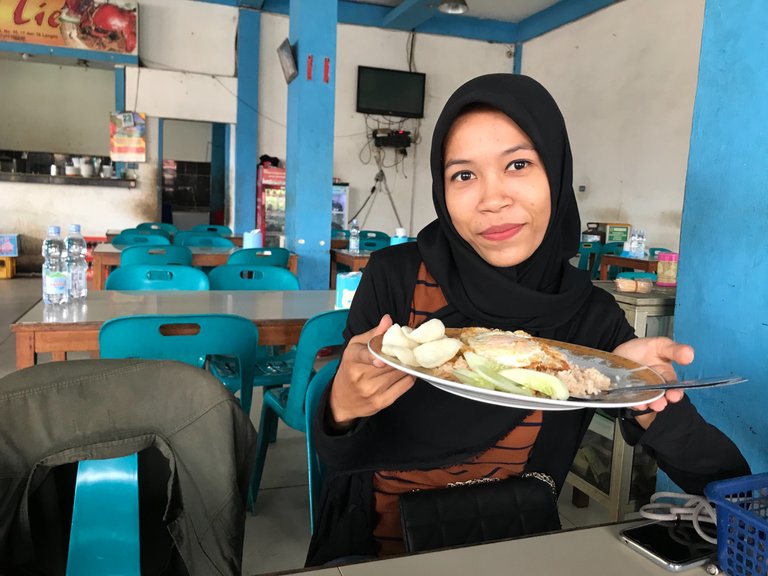 photo by me
Yooo hello my fellow hivers and the whole hive community. Back again with me Jodi Pamungkas on my culinary blog. Thank you for those of you who have always supported my culinary posts every day and I really appreciate all the communities that have supported me. Happy weekend to all of you and may this weekend have many good memories with family or friends. So, today ema and I are trying to find a new culinary and of course a new place. Well, it just so happened that my motorbike was very dirty and the Cek Lie restaurant was the best option, why? Because right in front of the Cek Lie restaurant there is a doorsmer and at the same time waiting for my motorbike to finish, I had lunch at this restaurant.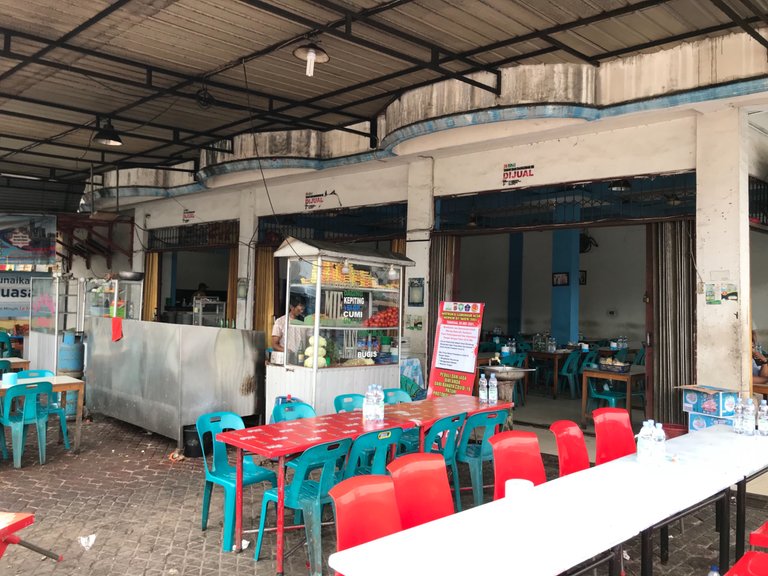 photo by me
Welcome to Cek Lie restaurant. This legendary restaurant has a very large number of customers. Not only from Langsa city, but from other cities also know the place. If you often pass through Langsa city, you will definitely stop by this restaurant. What makes this restaurant famous? First, this restaurant has a very tasty and cheap kampung fried rice menu, both of these places have a menu of cooked satay dishes that are quite tasty and famous. Have you ever visited this place? Leave your comments below this post about this restaurant.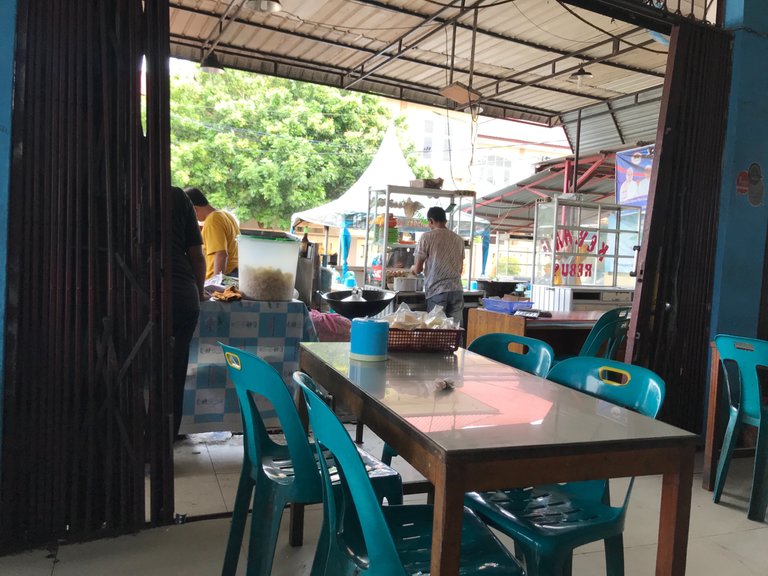 photo by me
This restaurant is open from 2 pm to 3 pm. Sometimes not a few people come to this restaurant in the evening and late at night. Because all the food in this place is very cheap and delicious. This restaurant is open from 2004 until now. This restaurant has been renovated and expanded the place to eat customers. Me and ema immediately ordered village fried rice with an omelette. For drinks I just ordered cold tea as usual.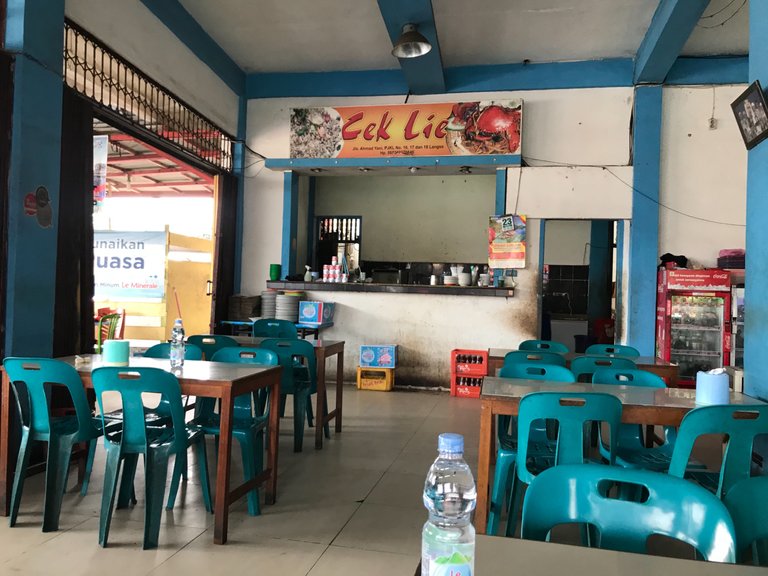 photo by me
Everything looks neat and not dirty. But during the day, this place is quite quiet. Most people have dinner at this place. You can see the photo above. The place is where one of the employees of this restaurant makes coffee or various other drinks for visitors. They also provide a refrigerator for packaged drinks with various variants.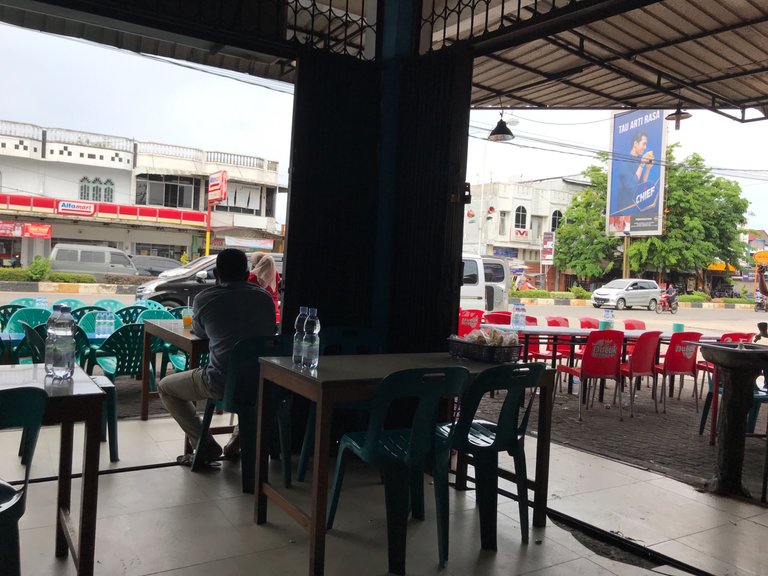 photo by me
This place also provides chairs and tables on the outside. Sometimes some visitors in Langsa City like to sit in the outdoor rather than indoor. Just like me who prefers to sit outside than inside. Maybe to search for content I have to sit on the inside to get a thorough photo of all these places. what do you think? Give your opinion below this post.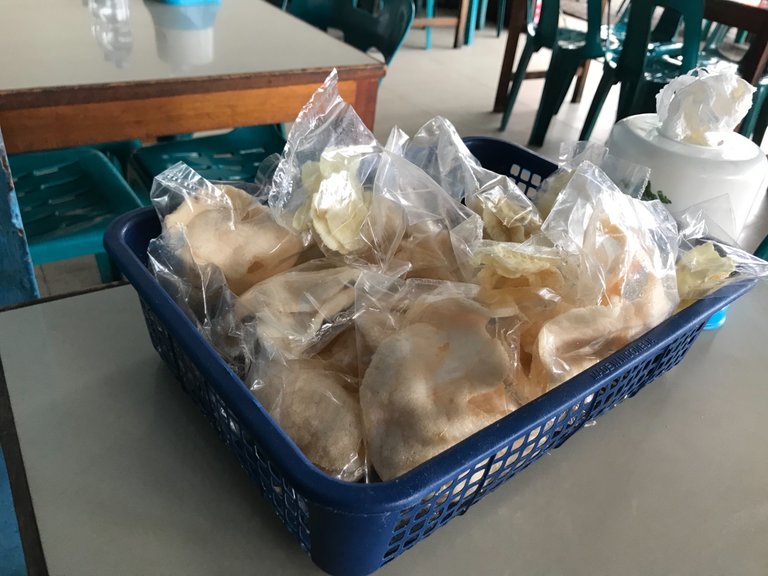 photo by me
This restaurant also provides snacks to be eaten with fried rice or other food menus. They sell various kinds of snacks. One of them is emping, jangek and also dent. The price of one snack is around 0.3$ and in my opinion it is quite worth it to be eaten together with fried rice. There are also various types of snacks on each table.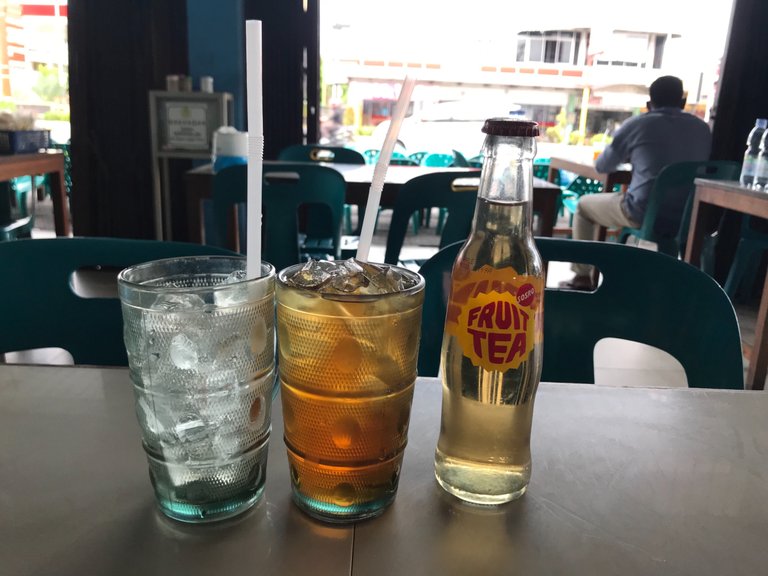 photo by me
After a few minutes of waiting. Finally my drink has arrived. It just so happened that the weather today was very hot and I finished my cold tea in just a few minutes. I ordered another 1 glass of cold tea and mineral water too. Now I have to wait for the village fried rice I ordered. Hopefully it doesn't disappoint my tongue hahaha.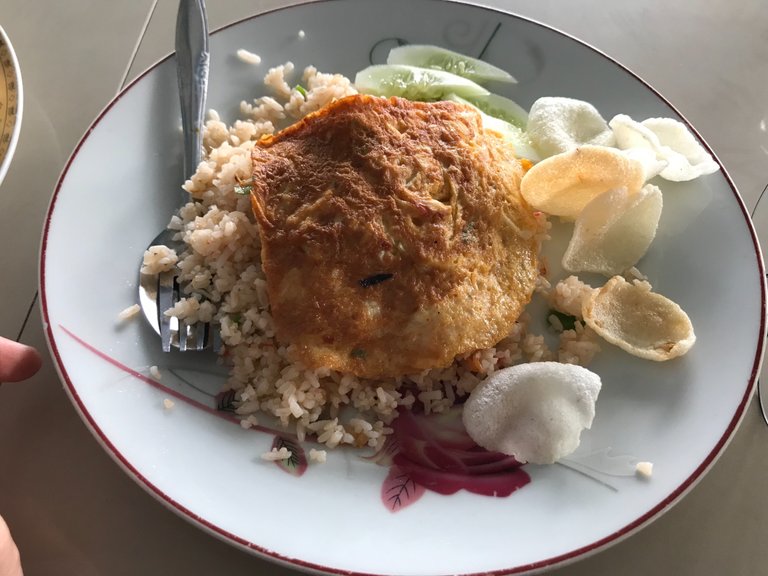 photo by me
Well, finally my village fried rice has arrived. What is the difference between kampung fried rice and ordinary fried rice? Kampung fried rice is slightly different in color than regular fried rice. The spices used are also much different from ordinary fried rice. 1 portion of this village fried rice is given chips, cucumber slices and an omelet. My mom and I really enjoyed this dish. Honestly, this kampung fried rice is very tasty and doesn't disappoint. In total all I have to pay is around 4.5$ and in my opinion very cheap in this restaurant. Thank you for reading and stopping by my post today. Give your suggestions and support for this post. See you in the next culinary post.