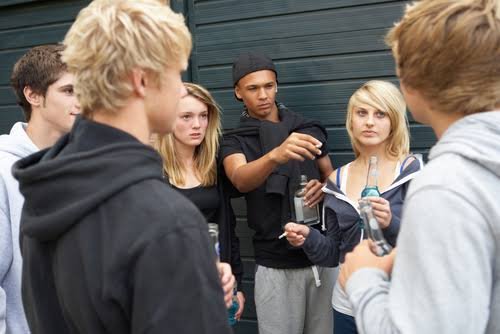 source
Good day friends, So many people have suffered and sometimes leads to death because of peer pressure. Alot of people have been forced to live the kind of lives their fellow friends live. Many girls have resulted to prostitution because their friends had influenced them negatively, these girls flaunts new dresses,bags, cars and live a flamboyant life. This form of life could easily make their friends who are not into this kind of lifestyle to join them. Anyone who doesn't know how to say No or feel she will also enjoy this kind of life will definitely join their league.
There are some guys who have resulted to fraudulent activities such as internet fraud also cultism because of peer pressure. They have been influenced negatively by their friends who are into this. Alot of these criminals live big life, stay in hotels, drive the latest cars and these could make their friends want to join them and want to be like them. Some people do not have the mind of their own. They are easily influenced by others and they hardly take decisions on their own. Some guys have resulted to drinking and smoking because their friends also do the same. Teenagers are easily influenced the more because at this stage they want to practise and explore alot of areas. Teenagers always believe they are matured to take their own decisions. Many are into drugs right now and they are addicted to it. It's is very important to note that peer pressure could lead to addiction because so many people finds it difficult to stop all these acts once they start.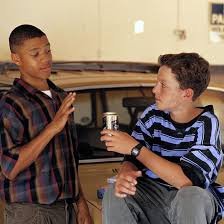 source
Although, there are some peer groups who can influence positively and make their friends achieve success. In schools, there are some group of friends who study regularly and have good grades. They can influence their fellow friends to join them and study together inorder to have better grades too. Even at work there are set of people who are outstanding and they can influence their other colleagues to do the same. The can teach better techniques of doing things and they learn from one another.
It is always good to know what friends stands for and what they do. It's very wrong to just follow friends up and down and don't understand what they do even in secrets. Some friends have bad intentions towards their friend and they always wish they are into the same cult or secret society. Parents Should be vigilant and train their wards well. So many parents doesn't care who their wards go out with. It's very important to know and also taking note of their movements. So many students who are in the higher Institution of learning will leave the school and travel to a far location without the consent of their parents. Some will go for party with their peers and alot of things could go wrong. Some may have accident on their way and some ladys could even be abused. In this present time, friends could arrange for their fellow friends to be abused. It's important to always have mind of our own and take proper decisions.
A big thanks to everyone for checking my blog and for your comment✍️✍️. I am grateful🙏🙏.
HERE IS MY MOBILE PHONE CAMERA SPECIFICATIONS PRESENTLY AND CAN BE FOUND BELOW ⤵️⤵️.
Phone type : INFINIX HOT 8 X650D
32 Gig Rom, 3 Gig Ram
Main Camera : 13 + 2 megapixel with quad flashlight and triple camera.
Rear camera :. 8 megapixel with flashlight
Contents are written by Originally by me @johnolusegun
For More Social Media Network find me on⤵️⤵️
https://www.linkedin.com/in/akinlotan-olusegun-b52559110
Who Am I?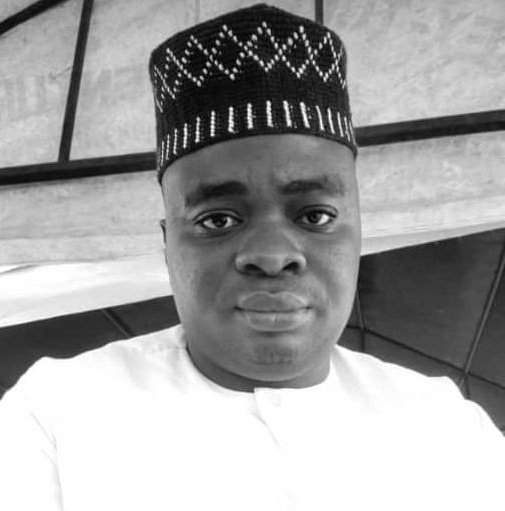 @Johnolusegun is a Geographer with great interest in Human Migration and it's effects and also a geographic information analyst with interested in Geo-intelligence. I am also a farmer , I plant crops and rear animals. I also draw and paints too. I am a blogger and a writer. I am also a motivational speaker. I am a member of the Scout association of Nigeria. I am also a good cook.
Long live hive