Español
¡Muy buenas a todos!, regresé con un post que considero que algunas personas estaban esperando...
hoy como el titulo lo indica les mostraré mi vídeo cover de una serie animada que me gustó en mi adolescencia. La canción se llama "Soy tu Problema" de Marceline y viene de la serie "Hora de Aventura".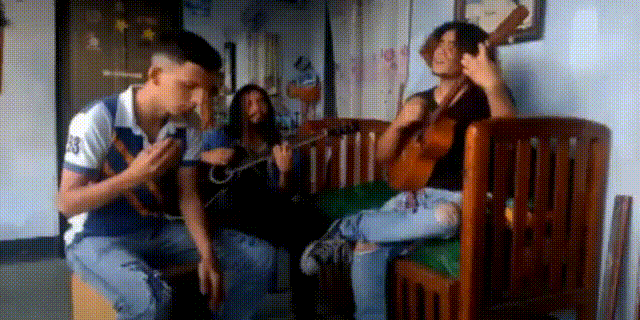 recuerdo que la primera vez que escuché esta canción no me agradaba su rítmica ya que carecía mucho de ella, sin embargo su letra y melodía fue la que me encantó en su tiempo y hoy 7 años después quise hacerle un cover acústico en la comodidad de mi casa con algunos integrantes de mi banda, obviamente al ser hombre modifiqué un poco la letra de la canción pero no son cambios muy bruscos.
a pesar de que era algo simple nos tomo un tiempo esperar a que el sol no alumbrara tanto, que los perros de mi casa no hicieran alboroto, por suerte no había luz así que los vecinos no podían poner música xD, no equivocarse, en fin una infinidad de cosas que tuvimos que esperar y trabajar para dar con el vídeo perfecto, al menos... perfecto para nosotros.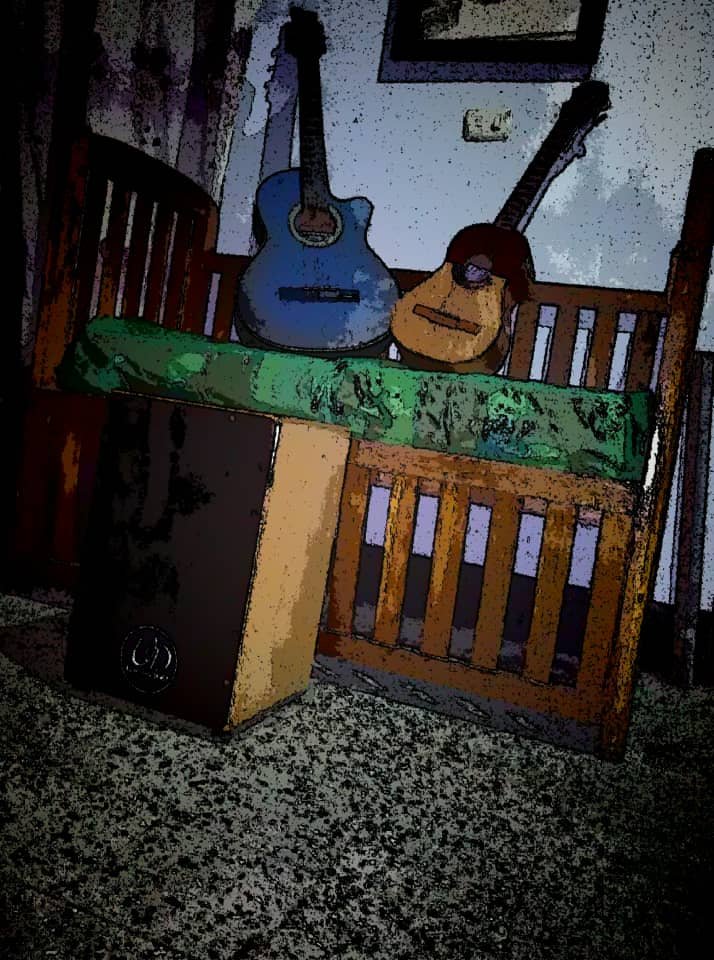 para los que se pregunten el sonido del vídeo es el original, está ligeramente editado para que las partes que menos se escuchaban se logren apreciar, sobre todo al principio que canto con un registro grave, también se le agrego algo de reverberación para mayor ambientación, un poco de ecualización y listo.
y no, los pájaros que se escuchan de fondo no fueron agregados digitalmente, son aves que se posan en arboles cerca de mi casa y me ayudaron a que este cover fuera mas "natural" por así decirlo.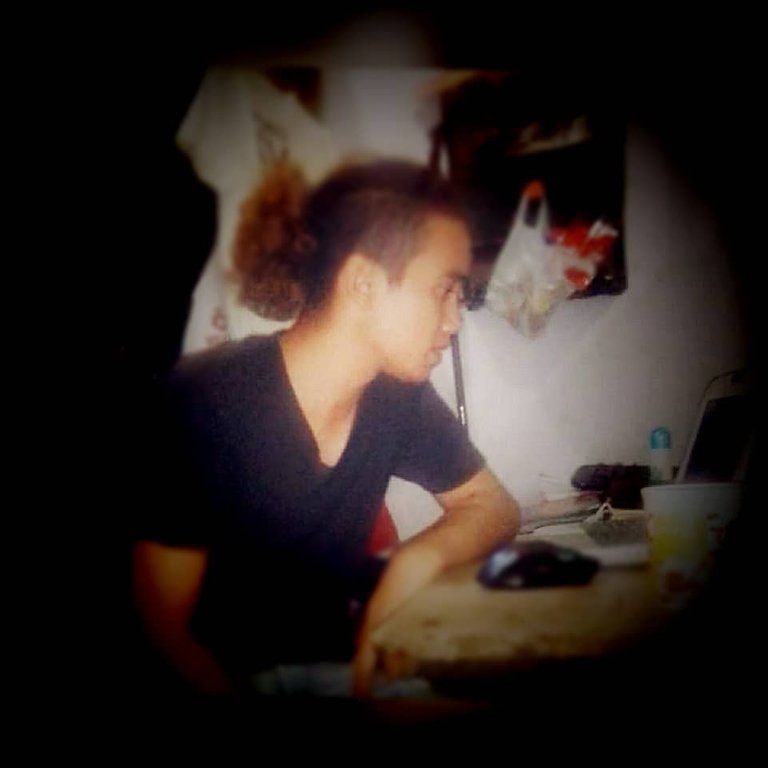 (Foto de mi, editando el audio y vídeo)
los instrumentos que utilizamos para este vídeo fueron un cuatro venezolano de Inversiones Musicales de Venezuela C.A, un cajón flamenco marca ulianof drummer, unos shakers MAP y una guitarra acústica Fretmaster
Sin nada mas que decir disfruten del vídeo y espero que sea de su agrado feliz día a todos y nos veremos en un próximo post.
---
Camara: Huawei Y5 2019
Programa de edición(Video): Sony vegas pro 2010
Programa de edición(Audio): Cubase 5
---
English
Good morning, everyone! I came back with a post that I think some people were waiting for...
today as the title indicates I will show you my video cover of an animated series that I liked as a teenager. The song is called "I'm Your Problem" by Marceline and comes from the series "Adventure Time".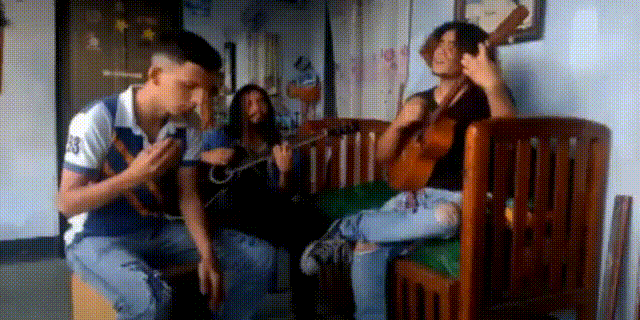 I remember that the first time I heard this song I didn't like its rhythmic as it lacked a lot of it, however its lyrics and melody was the one I loved in its time and today 7 years later I wanted to do an acoustic cover of it in the comfort of my house with some members of my band.
Although it was something simple it took us a while to wait for the sun not to shine so much, for the dogs in my house not to make a fuss, luckily there was no light so the neighbors could not put music xD, not to make a mistake, in short an infinity of things that we had to wait and work to find the perfect video, at least... perfect for us.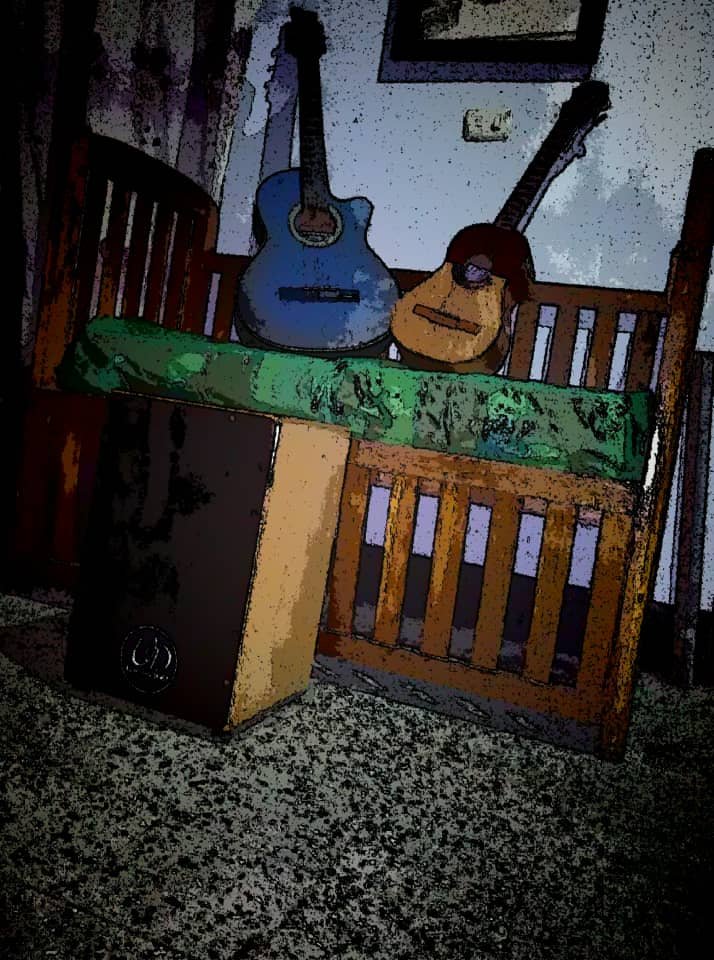 For those who wonder the sound of the video is the original, is slightly edited so that the parts that were less heard can be appreciated, especially at the beginning that I sing with a low register, I also add some reverberation for more ambience, a little bit of equalization and that's it.
And no, the birds heard in the background were not added digitally, they are birds that perch in trees near my house and helped me to make this cover more "natural" so to speak.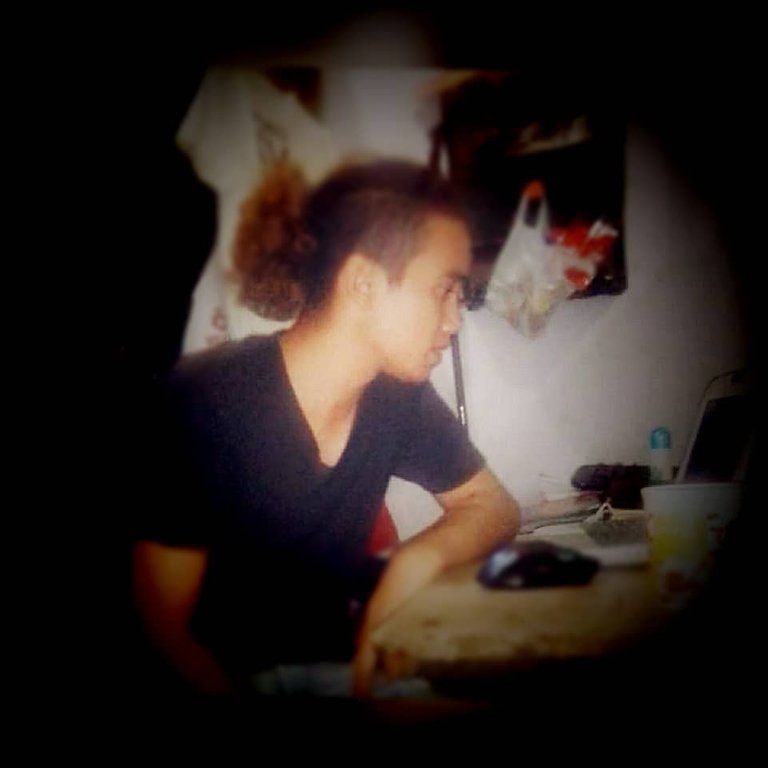 (Photo of me, editing the audio and video)
the instruments we used for this video were a Venezuelan cuatro from Inversiones Musicales de Venezuela C.A, a flamenco cajon from ulianof drummer, some MAP shakers and a Fretmaster acoustic guitar
the cover is in Spanish but you can activate the English subtitles quietly, obviously being a man I modified certain words but, in the Latin version the lyrics change slightly to that of the original version (which is in English).
Without anything else to say enjoy the video and I hope it is of your happy day to all and we will see you in a next post.