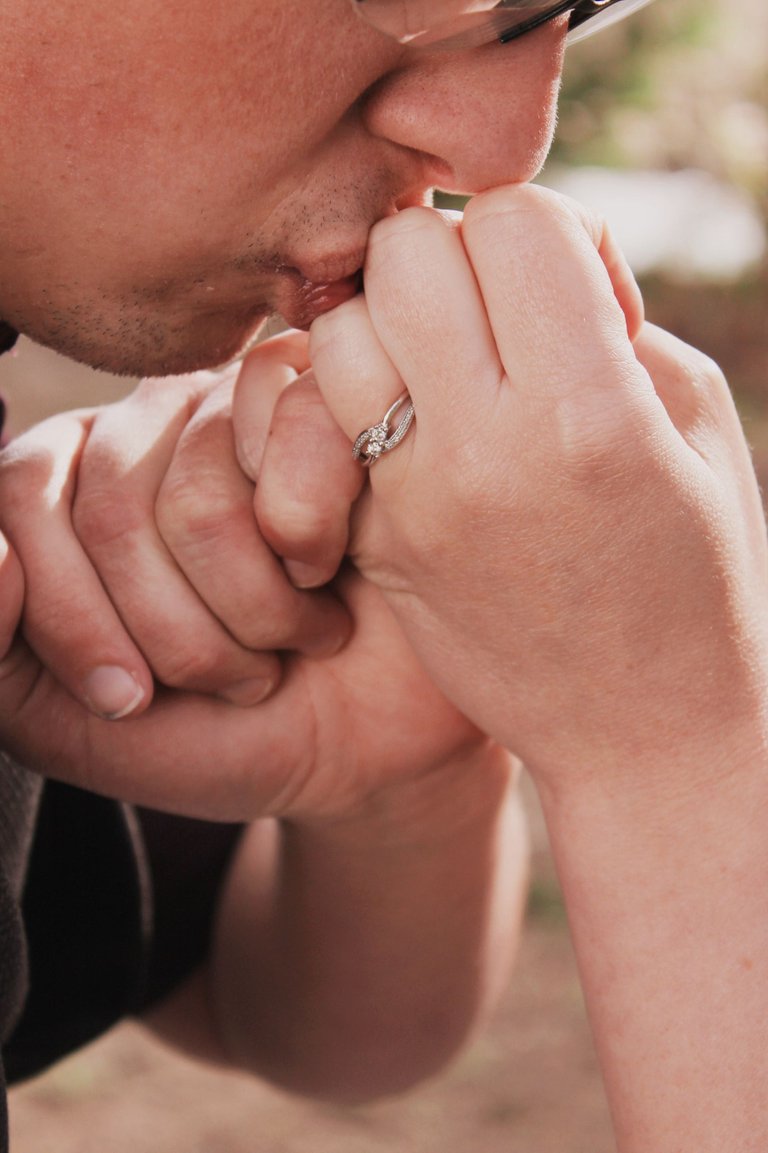 Fuente
Do you deliver what you promise?
En su mayoría, nuestra vida se compone de promesas que hicimos y de aquellas que nos hicieron a nosotros. Cuando por alguna razón valedera o no, se vuelven promesas incumplidas es muy probable que nos hagamos quejumbrosos o peor aún que nos llenemos de desesperanza, de tristeza y hasta de amargura, pero es bueno saber que nos quedan otras opciones, una de ellas es saber que todos los seres humanos experimentamos lo mismo. Muchas veces la promesa nos la hicimos a nosotros mismos, es posible que nos hayamos propuestos tener más paciencia, ser más compasivos, menos susceptibles o cualquier otra cosa.
For the most part, our life is made up of promises we made and those made to us. When for some valid reason or not, they become unfulfilled promises, it is very likely that we become complainers or even worse that we are filled with despair, sadness and even bitterness, but it is good to know that we have other options, one of them is to know that all human beings experience the same thing. Many times we made the promise to ourselves, we may have proposed to ourselves to be more patient, more compassionate, less susceptible or anything else.
Otras veces perdemos la paz porque terceros nos han hecho promesas que de plano sabían que no estaban en capacidad de cumplir y peor aún sabiendo eso la hicieron, y ni siquiera según nuestra percepción de las cosas, no vimos que la persona haya hecho un esfuerzo pequeño por cumplir dichas promesas. Lo cierto es que todo eso puede hacer que perdamos el equilibrio y el control de nuestras emociones.
Other times we lose peace because third parties have made promises to us that they knew they were not able to keep and even worse, knowing that they did it, and not even according to our perception of things, we did not see that the person has made a small effort to keep those promises. The truth is that all this can make us lose balance and control of our emotions.
---
---
Las promesas nos hacen sentir bien, ya que nos pueden traer un rayo de esperanza a nuestra vida, también pueden hacer que nos den fuerzas para seguir adelante, es hasta de esperar que las promesas nos proporcionen una meta en la vida. Lo cierto es que todos necesitamos eso, sobre todo en estos difíciles momentos que nos han tocado vivir, se le puede asemejar aún rayo de sol que nos calienta y nos da energía. Ahora bien, ¿Qué hacer antes de hacernos una promesa a nosotros mismos? Y ¿qué hacer cuando se la hacemos a alguien más?
Promises make us feel good, as they can bring a ray of hope to our life, they can also give us strength to move forward, it is even to be expected that promises provide us with a goal in life. The truth is that we all need that, especially in these difficult times that we have had to live, it can be likened to a ray of sunshine that warms us and gives us energy. Now, what to do before making a promise to ourselves? And what to do when we make it to someone else?
Les puedo comentar que algo que me ayuda a la hora se hacerme una promesa a mí misma, es estar dispuesta a dar mi cien por ciento para lograrlo. En mi caso particular me gustaría ser una persona más paciente, de hecho en este campo he logrado ciertos avances, no tanto como me gustaría, pero si he mejorado bastante con la ayuda de mi maravilloso Dios, aún así cuando tengo una recaída y pierdo la paciencia trato de tomar nuevamente el control de mis emociones y me ayuda mucho saber que es posible tener esas recaídas de vez en cuando y eso no significa que no lo este logrando, eso me ayuda a enfocarme nuevamente y continuar adelante en mi afán de mejorar cada día.
I can tell you that something that helps me when I make a promise to myself, is to be willing to give my hundred percent to achieve it. In my particular case I would like to be a more patient person, in fact in this field I have made some progress, not as much as I would like, but I have improved a lot with the help of my wonderful God, even so when I have a relapse and lose patience I try to take control of my emotions again and it helps me a lot to know that it is possible to have those relapses from time to time and that does not mean that I am not making it, that helps me to focus again and continue forward in my eagerness to improve every day.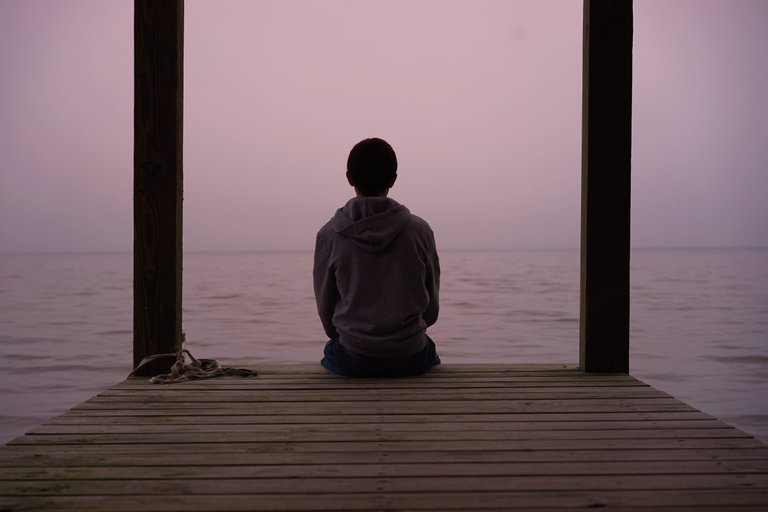 Fuente
En cuanto a las promesas que otros me hacen, me viene a la mente de inmediato unas palabras que me decía mi amada amiga Josefina, "Amiga mía, mientras más esperes de los demás, la decepción será más grande". Eso me ayuda a poner lo pies en la tierra y me hace ver que muchas veces las personas no nos cumplen, no porque no quieran, sino que porque todos somos imperfectos y todos cometemos errores y la inmensa mayoría de las veces no estamos al tanto de lo que implica y envuelve la promesa que hemos hecho. Además algunos tenemos la tendencia a esperar mucho de los demás, pero es muy poco lo que ellos individualmente están dispuestos a hacer.
As for the promises that others make to me, I immediately think of some words that my beloved friend Josefina used to tell me, "My friend, the more you expect from others, the bigger the disappointment will be". That helps me to put my feet on the ground and makes me see that many times people do not fulfill us, not because they do not want to, but because we are all imperfect and we all make mistakes and most of the time we are not aware of what implies and involves the promise we have made. Also, some of us tend to expect a lot from others, but there is very little that they individually are willing to do.
Debo reconocer que me gusta que me hagan promesas y también me encanta hacerlas, en la mayoría de los casos me esmero por cumplirlas, aunque de vez en cuando por circunstancias adversas y ajenas a mi voluntad, algunas no las he cumplido aún, pero siguen estando muy presente en mi mente. Siempre hago un esfuerzo extra, porque mi amada madre que ya no tengo conmigo decía muy a menudo: "Hija, prometiendo nadie ha quedado pobre", de allí y en honor al recuerdo de mi madre, hago mi mayor esfuerzo por cumplir mis promesas.
I must admit that I like to be made promises and I also love to make them, in most cases I strive to fulfill them, although from time to time by adverse circumstances and beyond my control, some I have not yet fulfilled, but they are still very present in my mind. I always make an extra effort, because my beloved mother, who I no longer have with me, often said: "Daughter, by promising no one has become poor", from there and in honor of my mother's memory, I make my best effort to keep my promises.
No sé qué opinen ustedes mis apreciados Hivers a este respecto, pero me gustaría saber su opinión ya que como mencionan por allí, "en la multitud de consejeros hay logros". Por eso sería bienvenido cualquier consejo o sugerencia que les funcione o les haya funcionado a ustedes. Saludos e infinitas bendiciones para ustedes.
I don't know what you my dear Hivers think about this, but I would like to know your opinion because as you say, "in the multitude of advisors there are achievements". So I would welcome any advice or suggestions that works or has worked for you. Greetings and infinite blessings to you.
---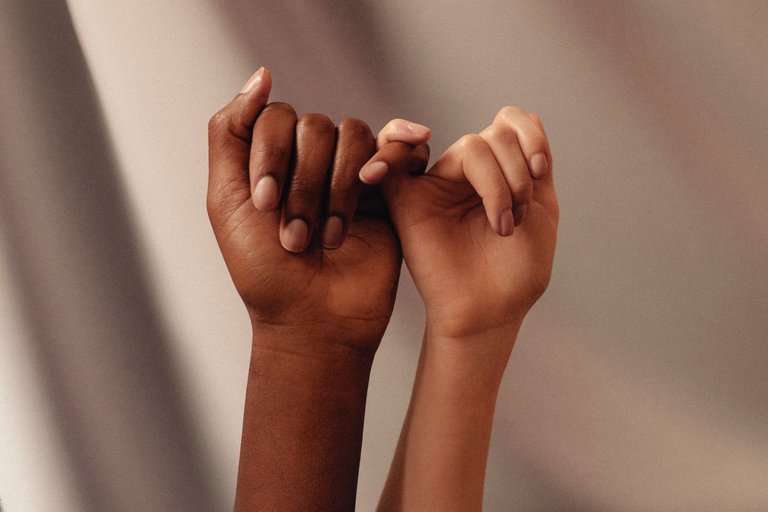 Fuente