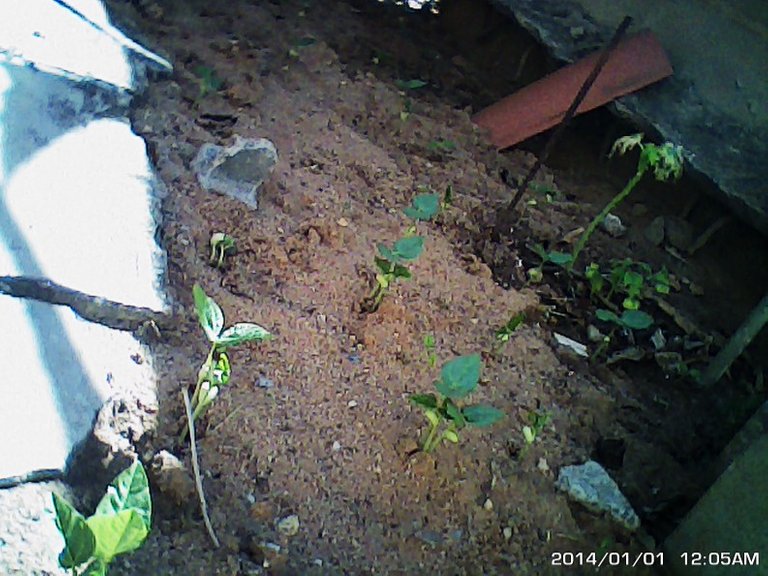 Con la cuarentena he tenido la oportunidad de hacer diferentes cosas y entre ellas está un pequeño huerto en casa. No es nada grande, solo un pequeño espacio del patio pero ha sido útil para entretenerme estos días.
With the quarantine I have had the opportunity to do different things and among them is a small garden at home. It's nothing big, just a little yard space, but it's been useful to entertain me these days.
En esta área sembré frijoles, como pueden observar ya brotaron, las lluvias 🌧️ estos días han sido muy útiles para que pudieran germinar.
In this area I planted beans, as you can see they have already sprouted, the rains 🌧️ these days have been very useful for them to germinate.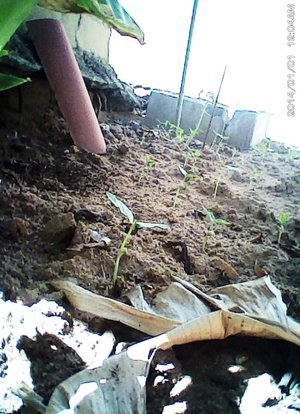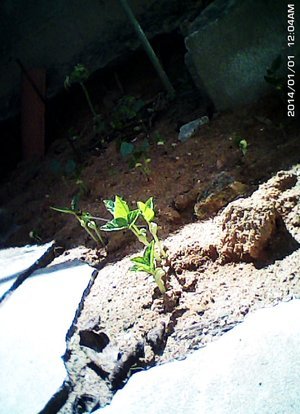 De este otro lado también hay frijoles y batata roja, es la mata que se ve expandida en el suelo. Nunca la he comido pero ya cuando coseche sabré que tal es! La mata de naranja 🍊 después de aproximadamente 5 años de haber sido plantada floreo por primera vez, todas sus ramas están como se puede ver la foto, ¡Espectaculares!
On this other side there are also beans and red sweet potato, it is the bush that is spread on the ground. I've never eaten it, but when I harvest I'll know what it looks like! The orange 🍊 tree after approximately 5 years of being planted I flower for the first time, all its branches are as you can see in the photo, Spectacular!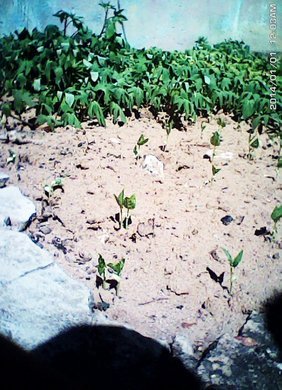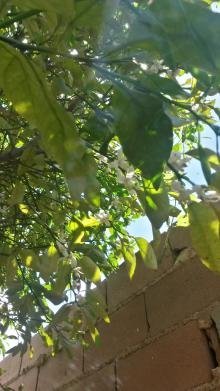 Como el aliño esta costoso, en casa tenemos el nuestro, una pequeña matita de Culantro que le da un sabor diiivino a la comida y una de Salvia que es sencillamente fantástica. Esta última que les menciono además de ser excelente para cocinar también tiene muchos beneficios medicinales, en otro post les hablare sobre todas las maravillas de esta planta.
As the dressing is expensive at home we have our own, a little bit of Coriander that gives a divine taste to the food and a Sage one that is simply fantastic. This last one that I mention to you besides being excellent for cooking also has many medicinal benefits, in another post I will talk to you about all the wonders of this plant.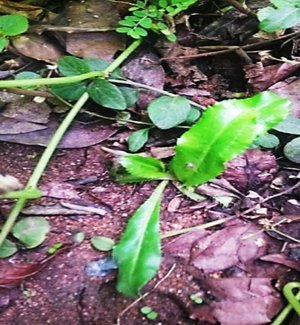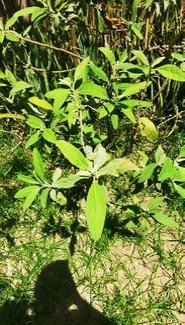 Es importante mencionar que no tengo conocimientos de siembra y esas cosas, todo es por instinto y lo que veo en televisión e internet. Hasta el momento me ha ido bien!
It's important to mention that I don't have any knowledge of planting and things like that, it's all by instinct and what I see on TV and the Internet. So far I've done well!
Si yo puedo, ustedes amigos de Hive también pueden!
If I can do it, so can you friends of Hive!
Anímense y hagan su pequeña siembra en casa.
Cheer up and do your little sowing at home.
---
Las fotografías son de mi autoría y fueron tomadas con un celular básico chino y editado en PowerPoint 2013. Las fotos son de hoy, la hora y fecha no están configuradas porque el táctil esta roto y no me permite hacer dicha acción.
The photographs are my own and were taken with a basic Chinese cell phone and edited in PowerPoint 2013. The photos are from today, the time and date are not set because the touch screen is broken and does not allow me to do such action.

Si te gusta mi contenido y quieres apoyarme

Invítame Un Café
Muchas gracias 😘
If you like my content and want to support me
Buy me a coffee!
Thank you very much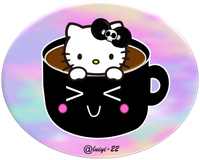 Te invito a que visites mis post anterior:
I invite you to visit my previous post:
[ESP-ENG]😱Galletas de Yuca🍪//😱Cassava Cookies🍪
Resiliencia💗¿¿¡¡¡Llegué a los 70 Y ... Ahora Qué Hago !! ?? CONCURSO | Te invito a Celebrar 🎉
[ESP-ENG]Recipe👈🇻🇪Arroz A La Venezolana//🇻🇪Rice A La Venezolana
[ESP-ENG]¡Hazlo Tú Mismo!Mascarilla Casera//😷Do it yourself! Home Mask.
[ESP-ENG]Recipe🍦Helados De Mango//🍦Mango Ice Cream
[ESP-ENG]✍️🖥️Dos días ausentes pero bien justificados🗂️//✍️🖥️ Two days off but good justificados🗂


Un fuerte abrazo a todos @luiyi-22
A big hug to everyone