Saludos amigos, hoy me siento muy contenta porque he logrado culminar con éxitos mi proyecto de bachillerato. Les contaré de que se trata, el esquema del proyecto fue socio-productivo, por eso el tema que escogimos en mi grupo de trabajo nos enfocamos en la elaborar productos dulces a base la calabaza, para la comercialización en la zona central del cuidad y a través de las redes sociales.
Greetings friends, today I feel very happy because I have successfully completed my project to graduate from high school. I will tell you what it is about, the scheme of the project was socio-productive, that is why the theme that we chose in my work group focused on the elaboration of pumpkin-based sweet products, for commercialization in the central zone of the city and through of social networks.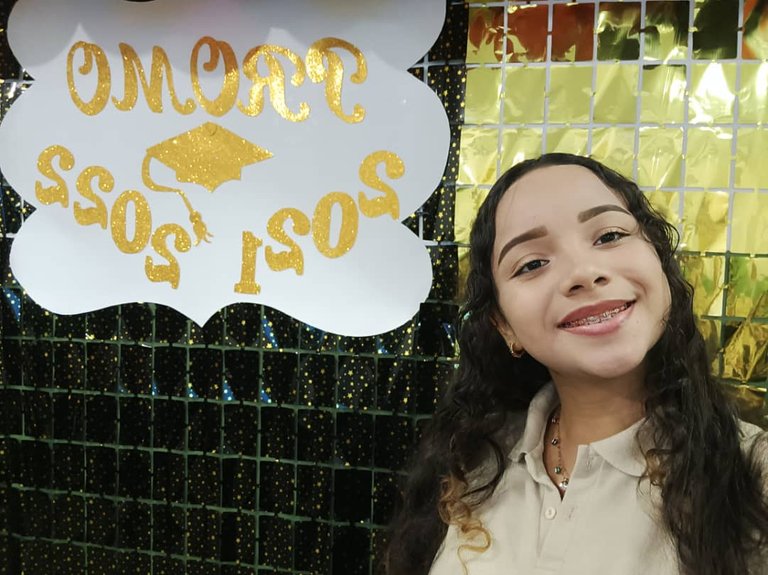 Durante varios meses estuvimos atendiendo todas las materias y trabajando duro para lograr la constitución de todos los capitulos del proyecto, el día siguiente de la presentación en la institución, mis compañeros y yo nos reunimos en mi casa y prácticamos la exposición para lograr coordinarnos en el orden de cada quién y que cada uno supiera cuando termina la intervención de cada compañero, lo cual nos ayudo mucho porque nos mostramos coordinados.
For several months we were attending all the subjects and working hard to achieve the constitution of all the chapters of the project, the day after the presentation in the institution, my colleagues and I met at my house and practiced the presentation to achieve coordination in the order of each one and that each one knew when the intervention of each colleague finished, which helped us a lot because we showed ourselves coordinated.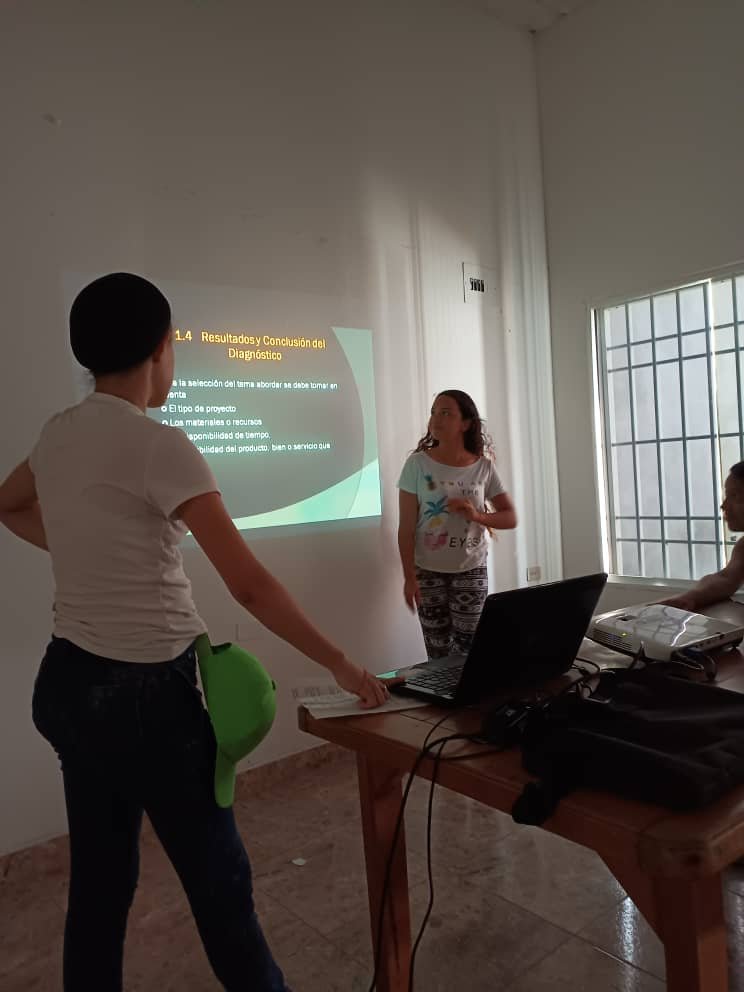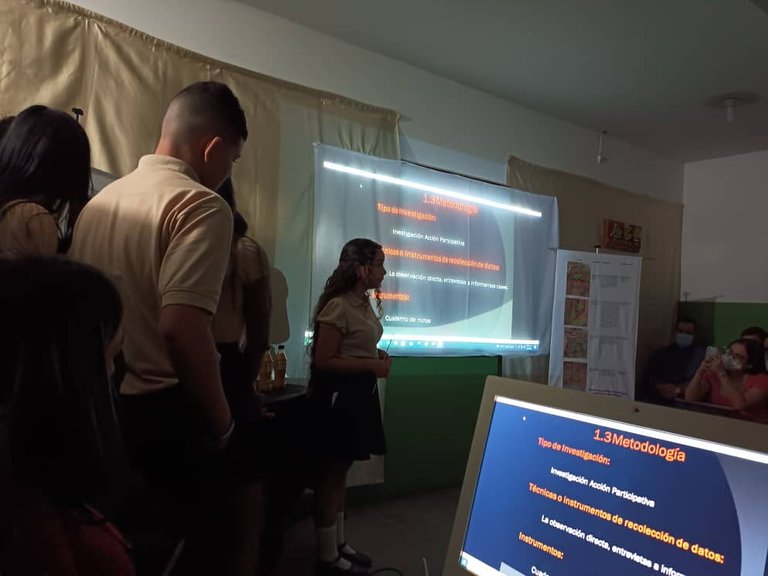 ---
El día de la exposición yo tenia muchos sentimientos encontrados, entre emoción y nervios por hacerlo bien, pero muy segura de que todo debia salir bien, porque trabajamos mucho para lograrlo, además tenia la apoyo de mi madre quien me acompaño este día y mi hermana.
The day of the exhibition I had many mixed feelings, between excitement and nerves to do it well, but I was very sure that everything had to go well, because we worked hard to achieve it, I also had the support of my mother who accompanied me that day and my sister .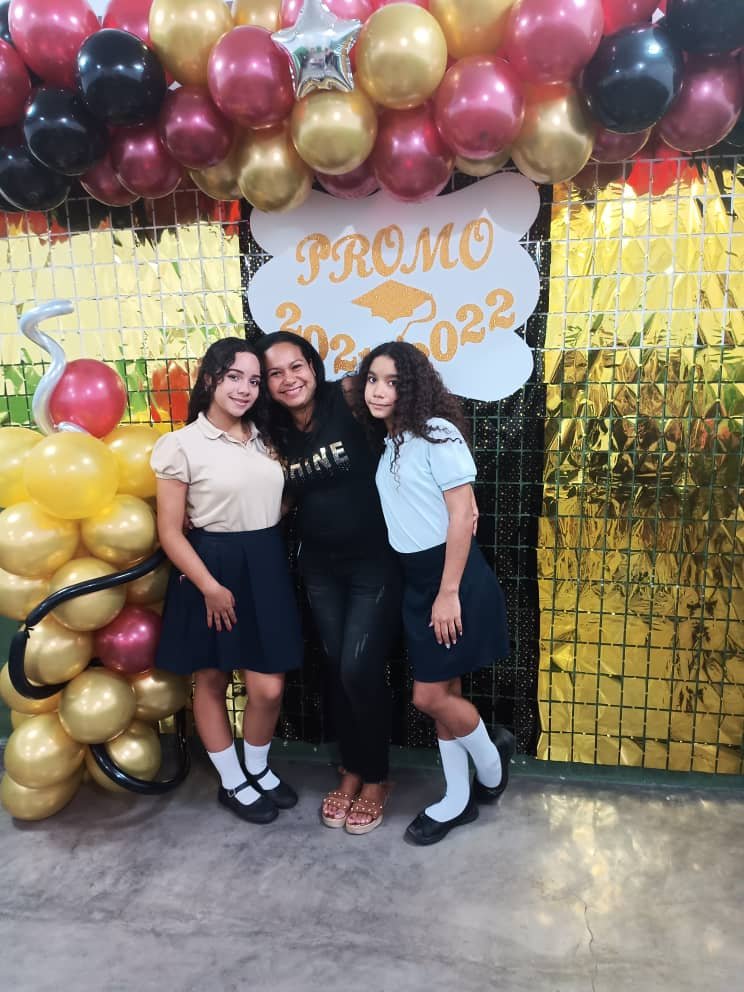 Aqui estoy con mi profesora Luisa, quien durante todo el año escolar me apoyo y me asesoro en mi proyecto, le agradezco todos los conocimientos brindados y le deseo muchas bendiciones.
Here I am with my teacher Luisa, who throughout the school year supported me and advised me on my project, I thank her for all the knowledge she provided and I wish her many blessings.
---
Estos son todos mis compañeros de clases, este día estamos muy contentos y logramos posar a muchas fotos para guardar emotivos recuerdos.
These are all my classmates, this day we are very happy and we managed to pose for many photos to keep emotional memories.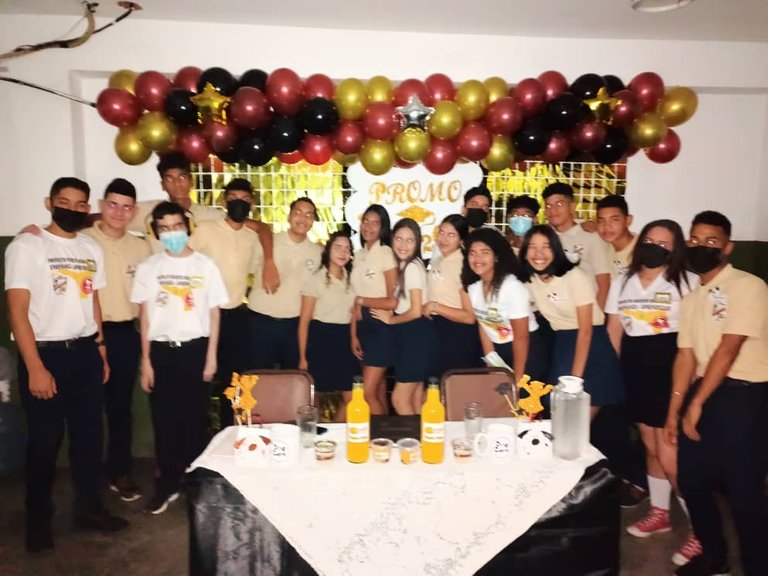 Agradezco a Dios, a mis padres, amigos y los profesores por haber logrado con éxitos este proyecto. Me llevo buenos conocimientos y una linda experiencia.
I thank God, my parents, friends and teachers for having successfully completed this project. I have good knowledge and a nice experience.