---
---
Hello friends of Hive, greetings to all. !!
Hola amigos de Hive, un saludo a todos.!!
Welcome to my blog, happy once again to be able to share with you and to participate in one more initiative of the friend @cami.rojas, this time with the shopping tag, where we can talk a little about our tastes in a matter of purchases.
Bienvenidos a mi blog, feliz una vez más de poder compartir con ustedes y de participar en una iniciativa más de la amiga @cami.rojas, en esta oportunidad con el tag de las compras, donde podemos hablar un poco de nuestros gustos en cuestión de compras.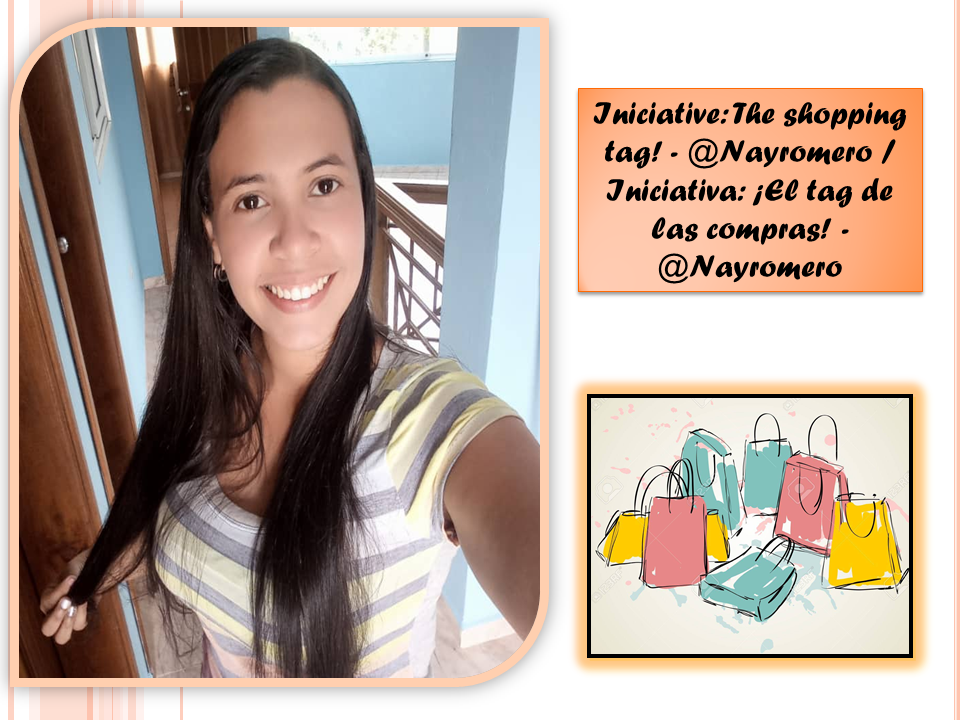 ---

1. ¿Compradora compulsiva o pensativa? // Thoughtful or compulsive shopper?.
---
It all depends on what I am going to buy at that time and the availability, but I must admit that I am quite compulsive when it comes to buying clothes and accessories especially because I always think of something in particular and in the end I end up buying triple.
Todo depende de lo que vaya a comprar e ese momento y la disponibilidad, pero debo admitir que soy bastante compulsiva a la hora de comprar sobre todo ropa y accesorios pues siempre pienso en algo en concreto y al final termino comprando el triple.
---
2. ¿Disfrutas más de compras presenciales u online? // Do you enjoy more face-to-face or online shopping?.
---
In short, there is nothing like seeing, touching and being able to measure in the case of clothes and shoes what one is going to buy because that is how I feel that I can really see the product.
En definitiva presenciales, no hay nada como ver, tocar y poder medirse en el caso de la ropa y zapatos lo que uno va a comprar pues así siento que puedo ver realmente el producto.
---
3. ¿Te enamoras rápido de las cosas o te cuesta? // Do you fall in love with things quickly or does it cost you?.
---
It depends on what you are going to buy at that time, I know very well what I like and what I don't, and I also think that everyone, when it comes to clothes and accessories, knows that it suits their style better.
Depende de lo que vaya a comprar en ese momento, se muy bien que me gusta y que no, además creo que cada quien tratándose de ropas y accesorios sabe que le queda mejor a su estilo.
---
4. ¿Compañ[email protected] favorito de compras? // Favorite shopping companion?.
---
I have a lot of fun going shopping with my sister @litzismar, although I must admit that I like going alone a lot more, because it is quicker to pick and decide.
Me divierto mucho yendo de compras con mi hermana @litzismar, aunque debo admitir que me gusta mucho más ir sola, pues es más rápido de escoger y decidir.
---
5. ¿Qué significan las compras para ti? // What does shopping mean to you?.
---
Shopping is something completely necessary for everyone, whether it is for basic necessities or particular tastes, as it allows us to distract ourselves and get a little out of the day-to-day routine.
Las compras son algo completamente necesario para todos, ya sea de artículos de primera necesidad o gustos en particular, pues nos permite distraernos y salir un poco de la rutina del día a día.
---
6. Compra más inteligente que has hecho… // Smarter shopping you've done ...
---
In short, my computer, because not only can I work with it but it is also a great help for everyone at home, as it is a study method for my nephews.
En definitiva mi computadora, pues con ella no solo puedo trabajar yo sino también es una gran ayuda para todos en casa, pues es un método de estudios para mis sobrinos.
---
7. Compra desafortunada… // Unfortunate purchase ...
---
At the moment I don't remember any and I hope I don't have to make a mistake or regret one of them.
Por los momentos no recuerdo ninguna y espero no tener que equivocarme o arrepentirme de alguna.
---
8. ¿Qué odias de la atención al cliente? ¿Un mal trato puede hacer que no compres en un lugar? // What do you hate about customer support? Can a bad deal make you not buy in a place?.
---
Ultimately I hate sellers who treat badly or discriminate against people who buy. Of course, this would make me not buy anything in a store because it happened to me once when I saw a seller treat a man badly just because of how he was dressed, since that day I did not enter that store.
En definitiva odio a los vendedores que tratan mal o discriminan a las personas que compran. Por supuesto que esto haría que no compre nada en una tienda pues ya me paso una vez al ver a un vendedor tratar mal a un señor solo por cómo iba vestido, desde ese día ni entro a esa tienda.
---
9. ¿Qué aspecto te hace sentir un cliente especial? // What makes you feel like a special customer?.
---
I believe that a good store should treat all its customers as special, because that makes a difference, and sometimes we feel special because of the connection that is usually made either with the sellers or with the owners of the store.
Considero que una buena tienda debe de tratar a todos sus clientes como especiales, pues eso hace la diferencia, además a veces nos sentimos especiales por la conexión que suele hacerse ya sea con los vendedores o con los mismos dueños de la tienda.
---
10. Compras que no te gustan realizer // Purchases you don't like to make.
---
In short, gifts, I am too indecisive when it comes to choosing what another person may or may not like, especially men I do not like shopping for them at all.
En definitiva regalos, soy demasiado indecisa a la hora de escoger que le puede o no gustar a otra persona, en especial a los hombres no me gusta para nada hacer compras para ellos.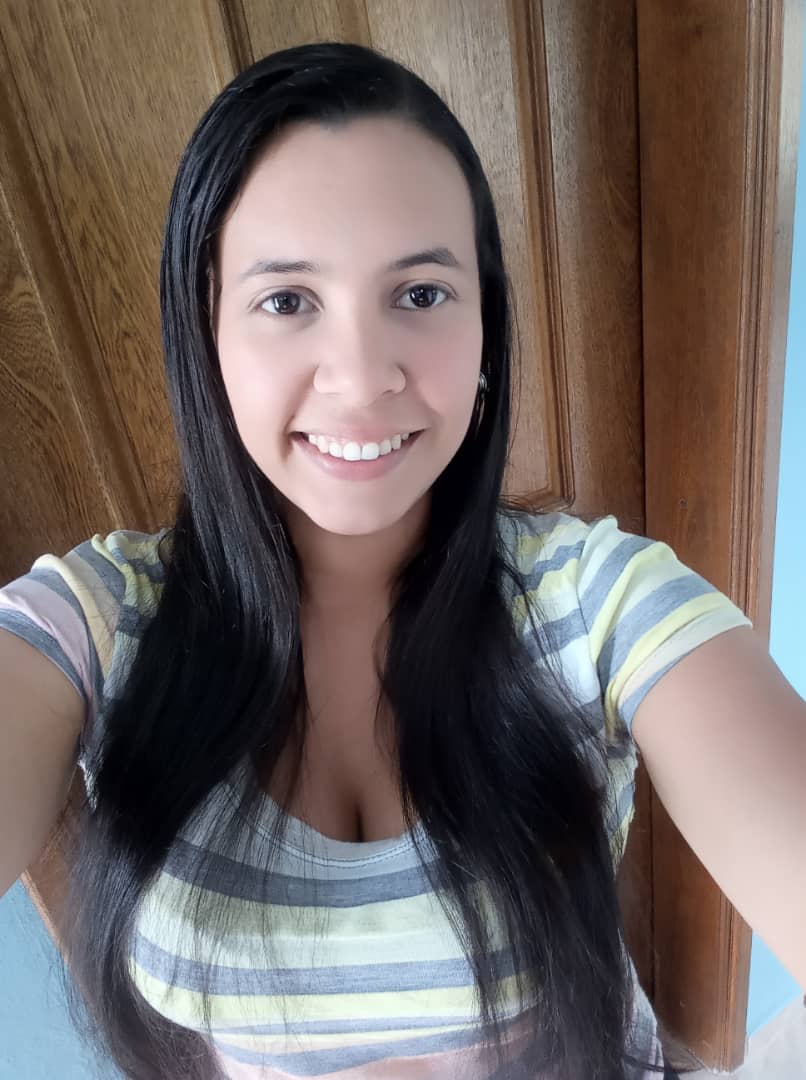 ---

Well friends I hope you liked this shopping tag because I really loved it. I want to invite my friend @delvallecedeno and @litzismar to participate and tell us her anecdotes.
Bueno amigos espero les haya gustado este tag de compras pues a mí realmente me encanto. Quiero invitar a mi amiga @delvallecedeno y @litzismar a participar y a contarnos sus anécdotas.
---

Thank you once again dear friends for reading and visiting my blog. !!

---
---