---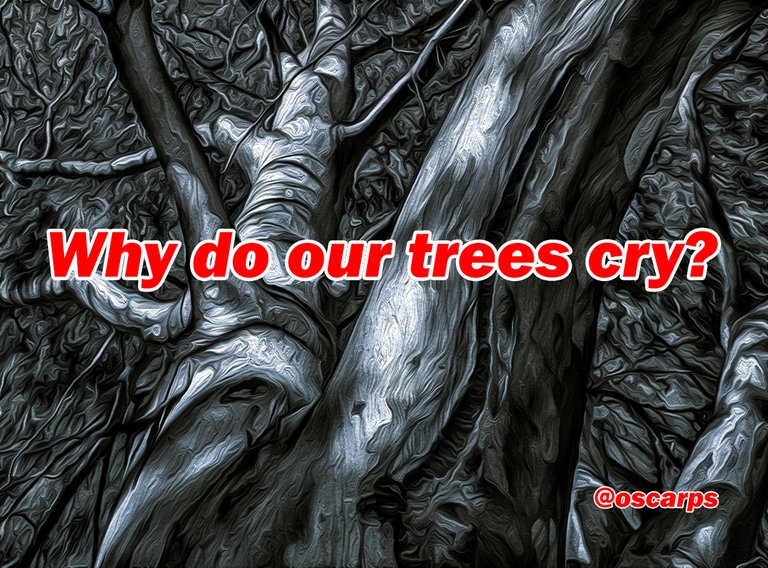 ---

---
Good day community


I come from a Celtic land where I have been able to hear the cry of the trees in a not too distant time, when I was a child. Now their cries can be easily heard in all corners of the planet because they have become a community cry. All the families of trees, whether from plains, coastal, mountainous, from arid zones, from large jungles, have joined in a groan to communicate their sorrow, their feelings and their pain. When I was little I noticed that feeling in a chestnut forest, they began to tell me about how we had gone from a reasonable use of its characteristics as a plant species to one without destructive reason for the high values ​​of its coveted wood, from gaining space to a expansive, gigantic livestock to supply a machinery increasingly hungry for raw materials.
---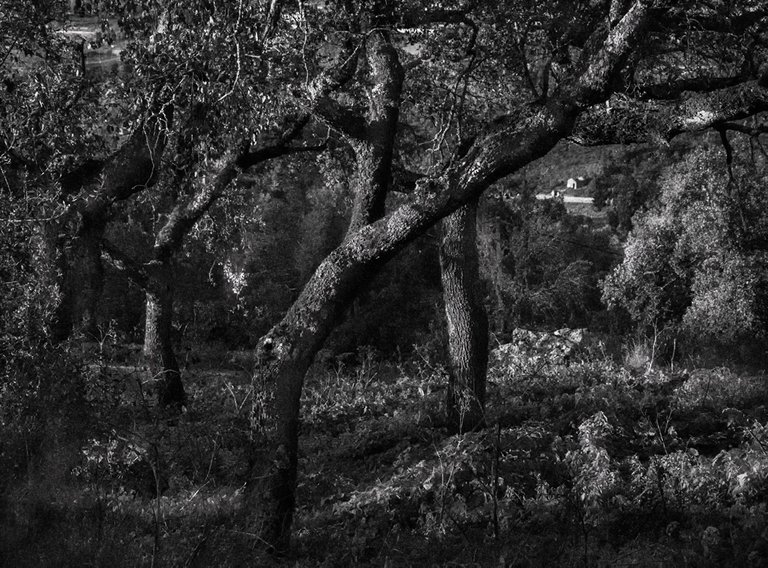 They report that a minority of people are doing irreparable damage with this destructive way of consuming for their factories, having very high stocks to lower manufacturing or processing prices without this affecting people. The prices of the finished product will continue to rise because their profit margins do not decrease, but on the contrary increase. The intermediaries that increase the costs also have their share of responsibility in this.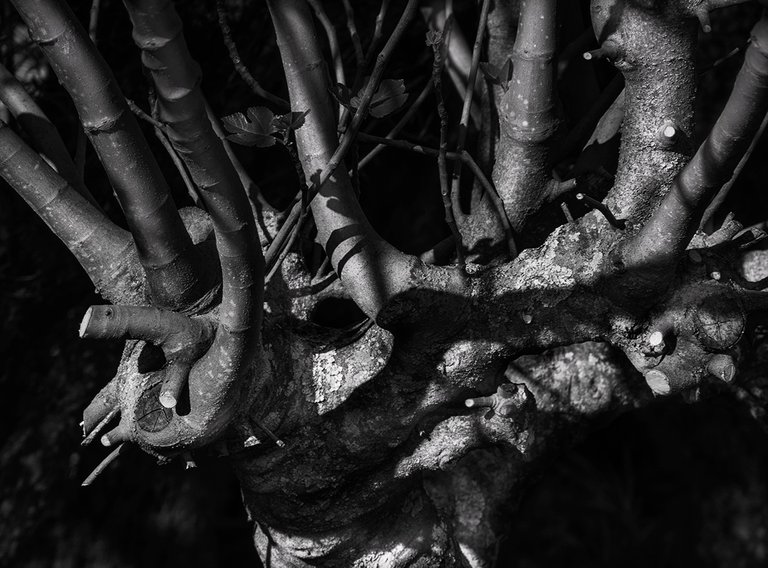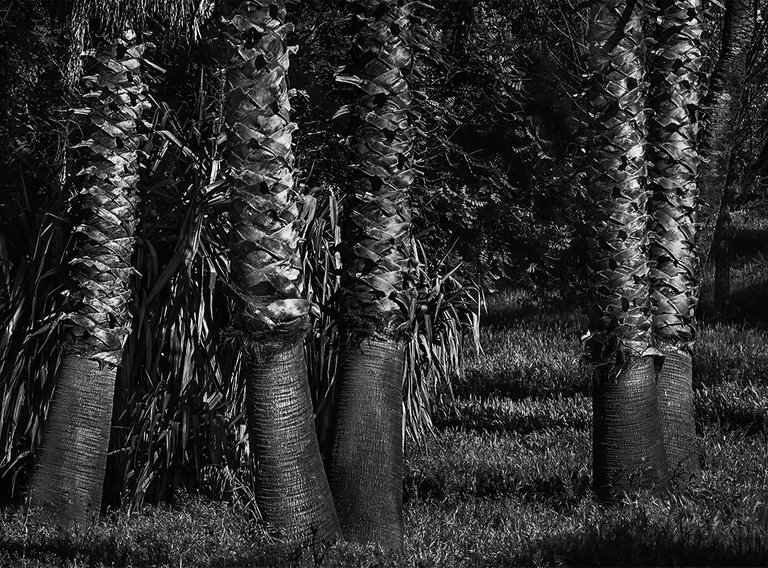 A Birch tree told me that a high percentage of forest fires were intentional for various interests and economic purposes. He was observing how several people left sugar mills in strategic places so that the flames could be lit according to the wind or atmospheric conditions of the moment. He told me that he heard conversations from several people who clearly explained the reason. Jobs, subsidies, strong economic aid, livestock or pulp interests. A Weeping Willow told me that for the paper companies, the cellulose, they didn't care if the bark of the trees was burned, for construction wood they wouldn't work but for stationery, yes. Buying this wood with burned parts at low cost was a bargain.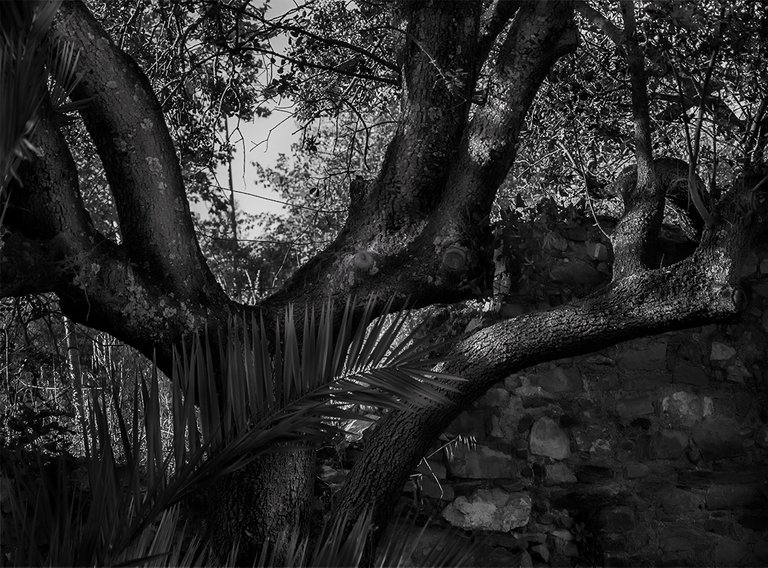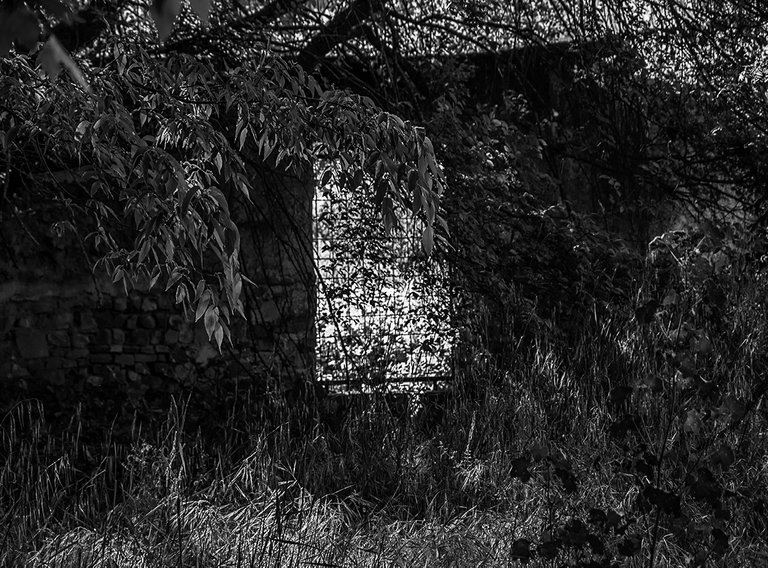 An old oak cried and shook its branches at the impotence of seeing all the arms chaos, wars, death, desolation, barbarism just so that four generals can dance at ease with it. A machinery for the manufacture of weapons that has no end in its constant production and that must find an outlet for its products, bullets manufactured by us that turn against us.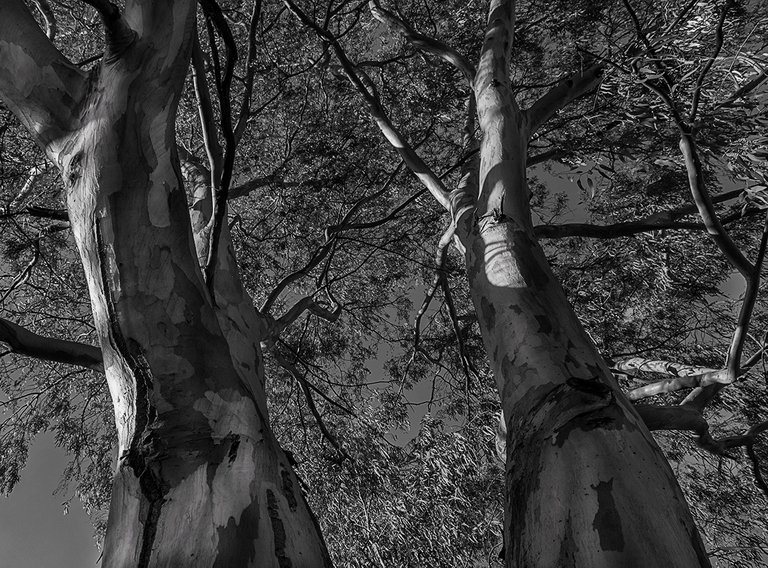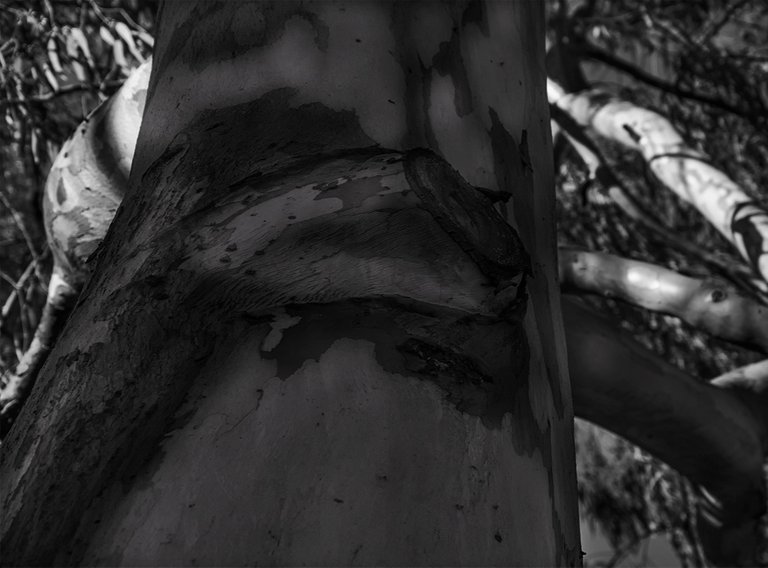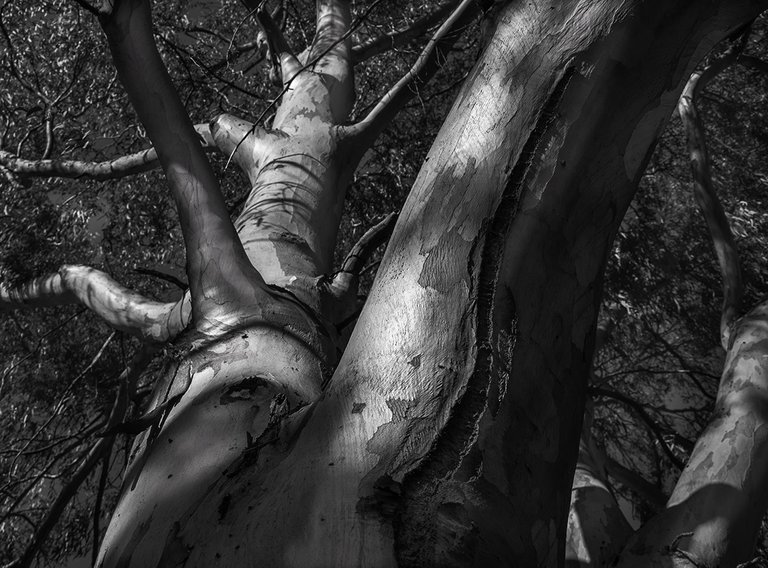 Armchairs in vacant luxurious offices waiting to be occupied by the same people who look the other way and who want us to think that they are the good guys in the movie.

A group of pines from the coast also told me what they had seen and heard in these years of living generation after generation in this place. They told me what they felt in their huge feet, aquifers, rivers poisoned by waste, abandoned ponds from old untreated mines, discharges of cyanide, chlorine, lead, sulfur, among others, into seas and oceans. Radioactive discharges on our coasts, drums of waste material in our continental marine trenches, oils and petroleum products contaminating surfaces. Also, the older ones had seen the unscrupulous harpooners, kilometric driftnets destroying the marine fauna where they pass, destructive arts and once again sustaining a devouring macro economy while hundreds of people on the planet go hungry and the following generations children die.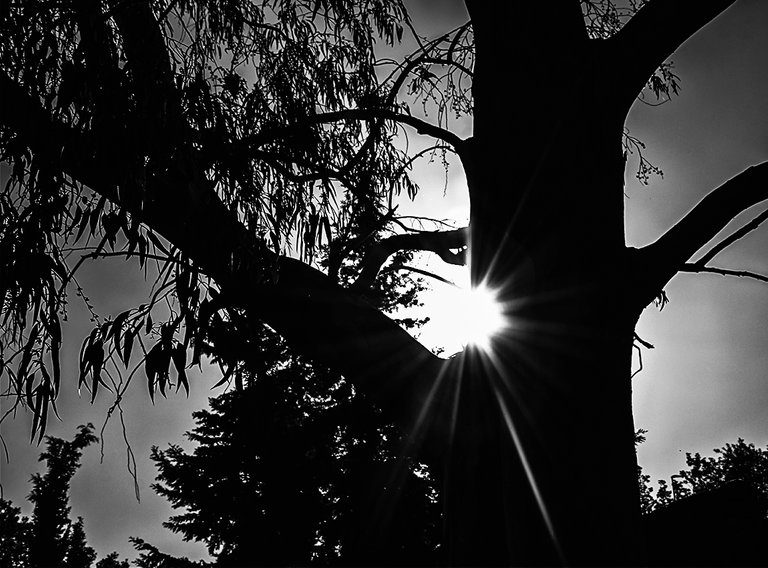 They cry all over the planet, they have always served all living beings, they are our lungs, they are home to many animal species, shelter, symbiosis with many other plant species. They have served us as a source of energy by providing us with their wood, their fruits are essential foods, we have used them as medicines for their natural qualities, leaves, branches, roots. They have given us shelter and protection, they have built many of our homes, they provide us with material for the manufacture of our musical instruments, they have been present in all our advances in art and culture.


Perhaps, isn't it time to listen to them? Are we so foolish as to ignore everything they know?

Spanish
---
@oscarps Cuando los árboles lloran
Procedo de una tierra Celta donde he podido escuchar el lloro de los árboles en un tiempo no muy lejano, cuando era niño. Ahora sus lloros se pueden oír fácilmente en todos los rincones del planeta porque se han convertido en un llanto comunitario. Toda las familias de árboles, ya sea de llanos, costeros, montañosos, de zonas áridas, de grandes selvas se ha unido a un gemido para comunicarnos su pesar, su sentir y su dolor. Cuando era pequeño reparé en esa sensación en un bosque de castaños, ellos empezaron a relatarme sobre como habíamos pasado, de un uso razonable de sus características como especie vegetal, a una sin razón destructiva por los valores elevados de sus codiciadas maderas, de ganar espacio a una ganadería expansiva, gigantesca, para abastecer a una maquinaria cada vez más hambrienta de materias primas. Como, muy pocas personas, estaban haciendo un daño irreparable con esta manera destructiva de consumir para sus fábricas teniendo unos stocks elevadísimos de materiales para abaratar precios de fabricación o elaboración sin que ello repercuta en las personas. Los precios del producto acabado seguirán subiendo porque sus márgenes de ganancias no disminuyen, sino al contrario aumentan. Los intermediarios que encarecen los costes tienen también su parte de responsabilidad en esto.
Un Abedul me dijo que un porcentaje elevado de los incendios forestales eran intencionados por varios intereses y fines económicos. Él estuvo observando cómo varias personas dejaban en lugares estratégicos ingenios para que prendieran las llamas, según el viento o condición atmosférica del momento. Me comento que escucho conversaciones de varias personas que explicaban a las claras el motivo. Puestos de trabajo, subvenciones, ayudas económicas fuertes, intereses ganaderos o de las celulosas. Un Sauce Llorón me comento que para las empresas de papel, las celulosas, les daba igual que las cortezas de los arboles estuvieran quemadas, para madera de construcción no valdrían pero para papelería, sí. Comprar esta madera con partes quemadas a bajo coste era una ganga.
Un viejo roble lloraba y agitaba sus ramas ante la impotencia de ver todo el caos armamentístico, guerras, muerte, desolación, barbarie, solo para que cuatro generales puedan bailar a sus anchas. Una maquinaria de fabricación armamentística que no tiene final en su constante producción y que debe buscar una salida a sus productos, balas fabricadas por nosotros que se vuelven contra nosotros. Sillones en despachos lujosos vacantes a la espera de que sean ocupados por los mismos que miran para otro lado y que quieren hacernos pensar que son los buenos de la película.
Un grupo de pinos de la costa me comentaban también lo que en estos años de vivir, generación tras generación en ese lugar, vieron y oyeron. Me relataron lo que sentían en sus enormes pies, acuíferos, ríos envenenados por residuos, balsas abandonadas de viejas minas sin tratar, vertidos de cianuro, cloro, plomo, azufre entre otros a mares y océanos. Vertidos radiactivos en nuestras costas, bidones de material de desecho en nuestras fosas marinas continentales, aceites y productos derivados del petróleo contaminando las superficies. También, los más mayores habían visto a los arponeros sin escrúpulos, redes de deriva kilométricas arrasando con la fauna marina por donde pasan, artes destructivas y de nuevo sosteniendo a una macro economía devoradora, mientras, cientos de personas en el planeta pasan hambre y las siguientes generaciones los niños, se mueren.
Lloran en todo el planeta, ellos han servido siempre a todos los seres vivos, son nuestros pulmones, son hogar de muchas especies animales, refugio, simbiosis con otras muchas especies vegetales. Nos han servido como fuente de energía proporcionándonos su madera, sus frutos son alimentos esenciales, los hemos usado como medicinas por sus cualidades naturales, hojas, ramas raíces. Nos han dado cobijo y protección, han construido muchos de nuestros hogares, nos proporcionan material para la fabricación de nuestros instrumentos musicales, han estado presentes en todos nuestros avances en el arte y la cultura.
Acaso, ¿No es ya tiempo de escucharlos?, ¿Somos tan necios para ignorar todo lo que ellos saben?

---
| | |
| --- | --- |
| Categoría | Phototalent |
| Ajustes | ISO-100 f/8 1/100s |
| Cámara | Nikon D7100 - Olympus E410 y Kodak Z |
| Lente | Nikkor or Olympus |
| Localización | Spain |
---

---

@phototalent
Image ©oscarps. All Rights Reserved.
Original content by @oscarps
---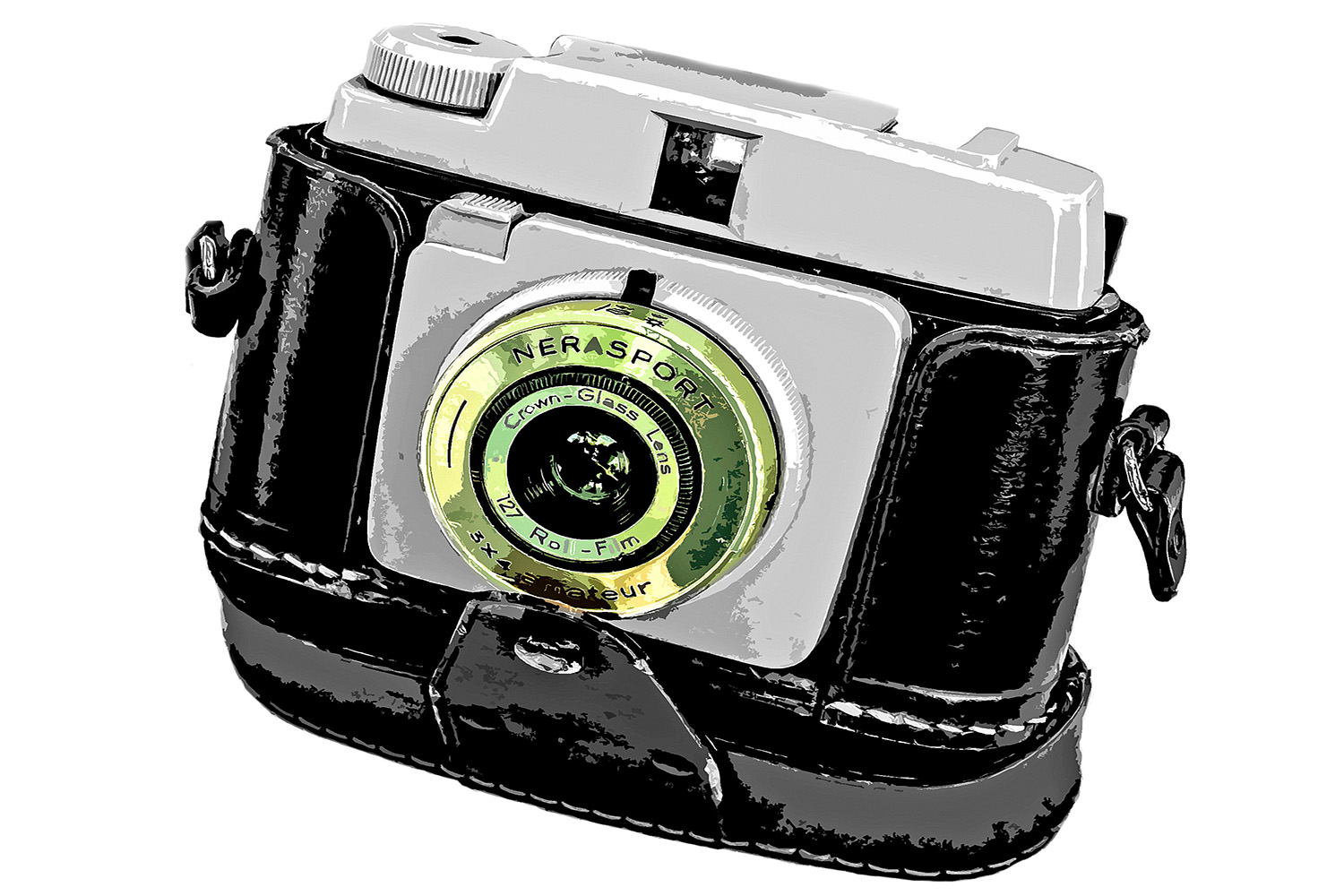 Photographic works made in RAW format.
Images edited and converted to JPG format with Photoshop CC by @oscarps
---

---