Writing Prompts Will Be Provided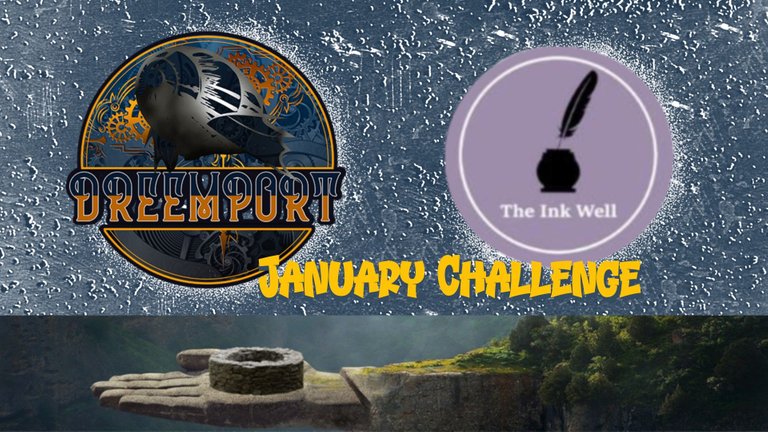 NOTE: This post was written for Medium with an assumption the audience is not crypto familiar.
I've written about the DreemPort project before when it first went into testing. It's continued to grow since then and to host regular writing challenges for testers to participate in. You can join at anytime and take part in challenges while writing on your favourite platform.
DreemPort partners with the Hive Ink Well community in January
There are many communities on the Hive platform covering a range of topics. The Ink Well community supports short story writers. Many of the participants on DreemPort are fiction writers making the first challenge of 2022 an appropriate choice.
You don't have to be a member of Hive or a member of the Ink Well community to participate. You can write your story any where and submit it to DreemPort on Thursday each week. The prompts are posted on the Inkwell on Monday's.
What is DreemPort?
DreemPort is meant to be a port you visit, read and rank five randomly selected posts and then share your own post. You can visit everyday, Monday to Friday, or you can visit when you have something to post. It's up to you, it's waiting for you whenever you visit.
Participants provide more views, reads and engagement on the posts they read. It's an opportunity to find more followers no matter where you write, including a personal blog.
Who doesn't want more visitors to their work, right?
It's an opportunity for you to find fellow writers you like without having to build a following on DreemPort.
There's more though.
DreemPort has a token called DREEM, created on the Hive blockchain.
This is a community token you earn each time you read and rank posts. As the community grows, there will be opportunities to use the tokens.
All you need to do to receive them is open a Hive account. They are free to open and you're not required to use the account.
If you choose to post on your Hive account, you will earn Hive in addition to the DREEM tokens. It's completely your choice.
How to take part in the DreemPort / The Ink Well challenge
Visit The Ink Well community page on Monday. They pin the prompt announcement at the top of the page. For the first week of the challenge you'll be looking for Prompt #47. Read the post to find the prompt.
If you decide you'd like to try out posting in their community, you'll need to follow the rules in their post and the instructions for posting your entry on DreemPort.
All entries have to posted on DreemPort to be part of the challenge, no matter where you write your entry.
The challenge posts have to be posted on DreemPort on Thursday (and only Thursday) by 4pm PST. Here's a post to guide you on how to sign up and use DreemPort.
Why on Thursday and only Thursday?
Only posts for the challenge are entered into the pool of posts on Thursday. Those who visit DreemPort on Friday will be reading and ranking the challenge posts.
Yes, you can visit and rank on Friday.
No you wont be ranking your own post.
The posts random distribution makes sure there is an equitable balance of votes on posts. Those votes will determine the winning entries.
The winners for the week will be announced on Saturday. The top 5 receive DREEM tokens and additional exposure for people to visit and read.
What are DREEM tokens?
As the creator economy and Web 3.0 becomes more established we're going to see a growing trend toward community based tokens, like DREEM.
They start out with zero value and as their utility grows, their value will grow. Rather they should grow, depending on how well the economics of the community are implemented.
I just took a look to see what DREEM is trading at today. It's about 3.7cents each for a token that was released in July.
My usual approach with tokens is to just let them accumulate and see how the value shifts over time. They become an investment that doesn't require you spending money on.
DREEM could be a way for you to passively start to engage in Web 3.0 while building more audience for your work.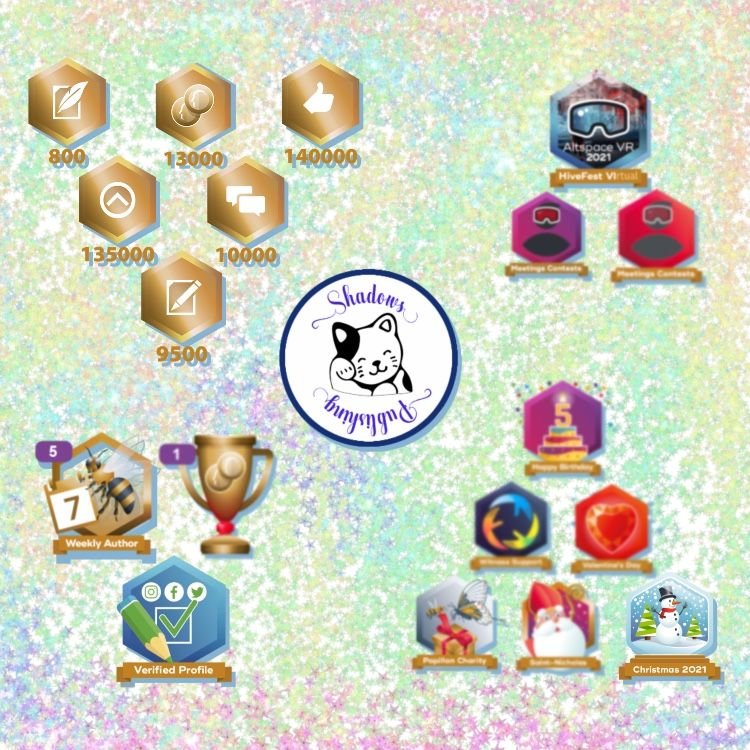 Shadowspub is a writer from Ontario, Canada. She writes on a variety of subjects as she pursues her passion for learning. She also writes on other platforms and enjoys creating books you use like journals, notebooks, coloring books etc.

She created Prompt A Day to share with others. You can subscribe to Prompt A Day to get started.