Hello All,
How are you doing today?
Today I wish to talk about one of my skills which is also a hobby.
I'm talking about my skill in arts (drawing).
It's been a hobby from my childhood to draw everything that I like especially living things.
But my uncle didn't like it as it's not a nice thing to do in the sense of our religion.
But still it was a hobby so I kept trying.
---
This is the story of my skill in art.
I'm a certified (kind of) artist in drawing.
Yes that means I got a certificate from my college for my drawing.
It was my honor to join an art contest when I was at college.
The contest was about to draw something cool of Bangabandhu Sheikh Mujibur Rahman.
I practiced at my home for some time and then I did it finally.
Let me show those drawing that I joined the contest with.
Drawing 1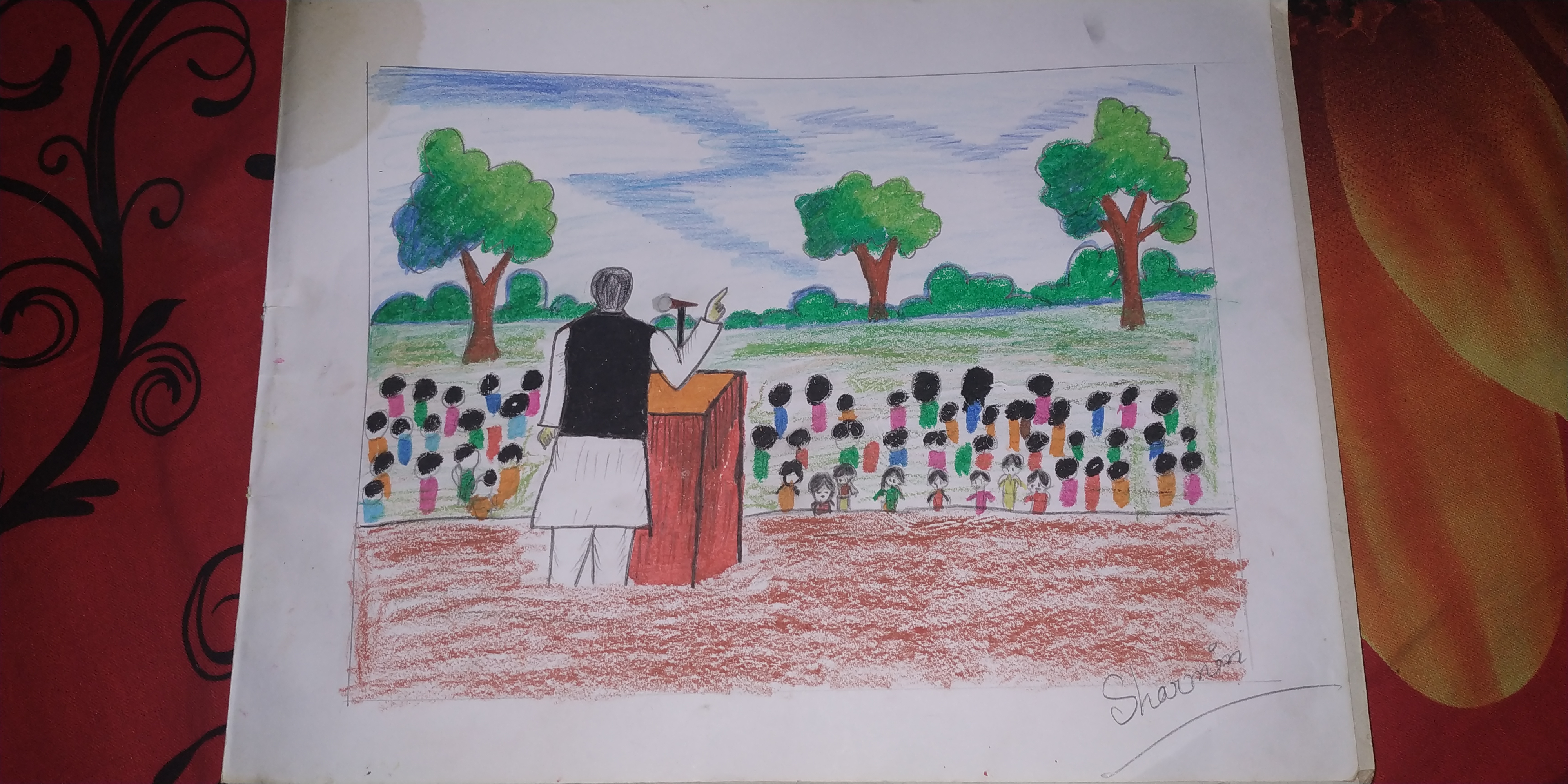 This is the platform of 7 March, 1971 Speech of Bangabandhu.
The finishing was better of which I couldn't take a photo.
Drawing 2
This is the time of Bangabandhu Sheikh Mujibur Rahman lying dead in his house on August 15, 1975.
Drawing 3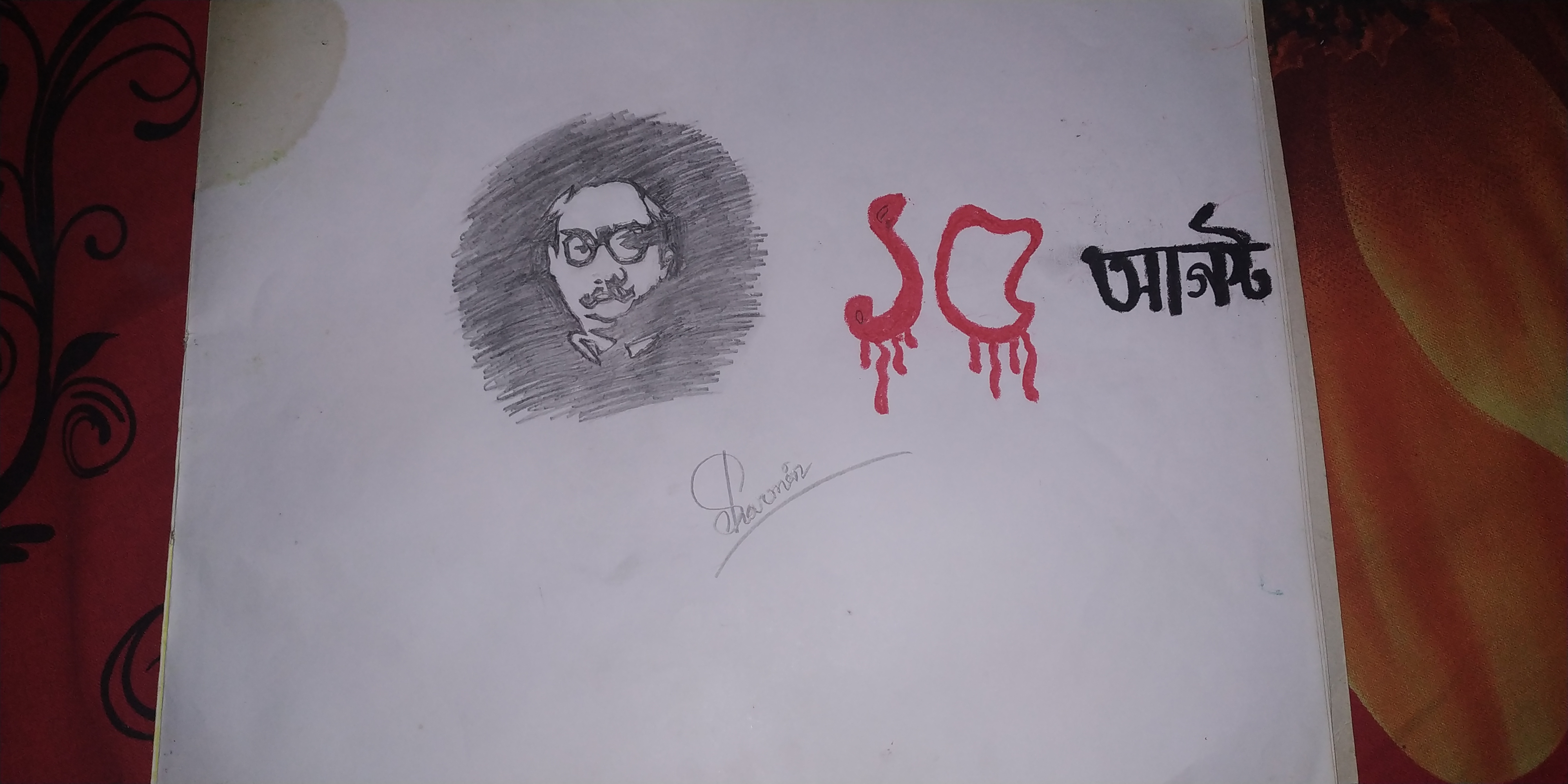 This is a simple drawing with the face of Bangabandhu and the date (August 15).
15 of 15 August seems like blood spilled.
Drawing is my original work but the idea is not.
I took the idea of these drawings from reading books and the internet.
Yes I joined the contest with these 3 drawings.
Then I won the 3rd place for it.
And I got some nice and cool gifts.
Gift 1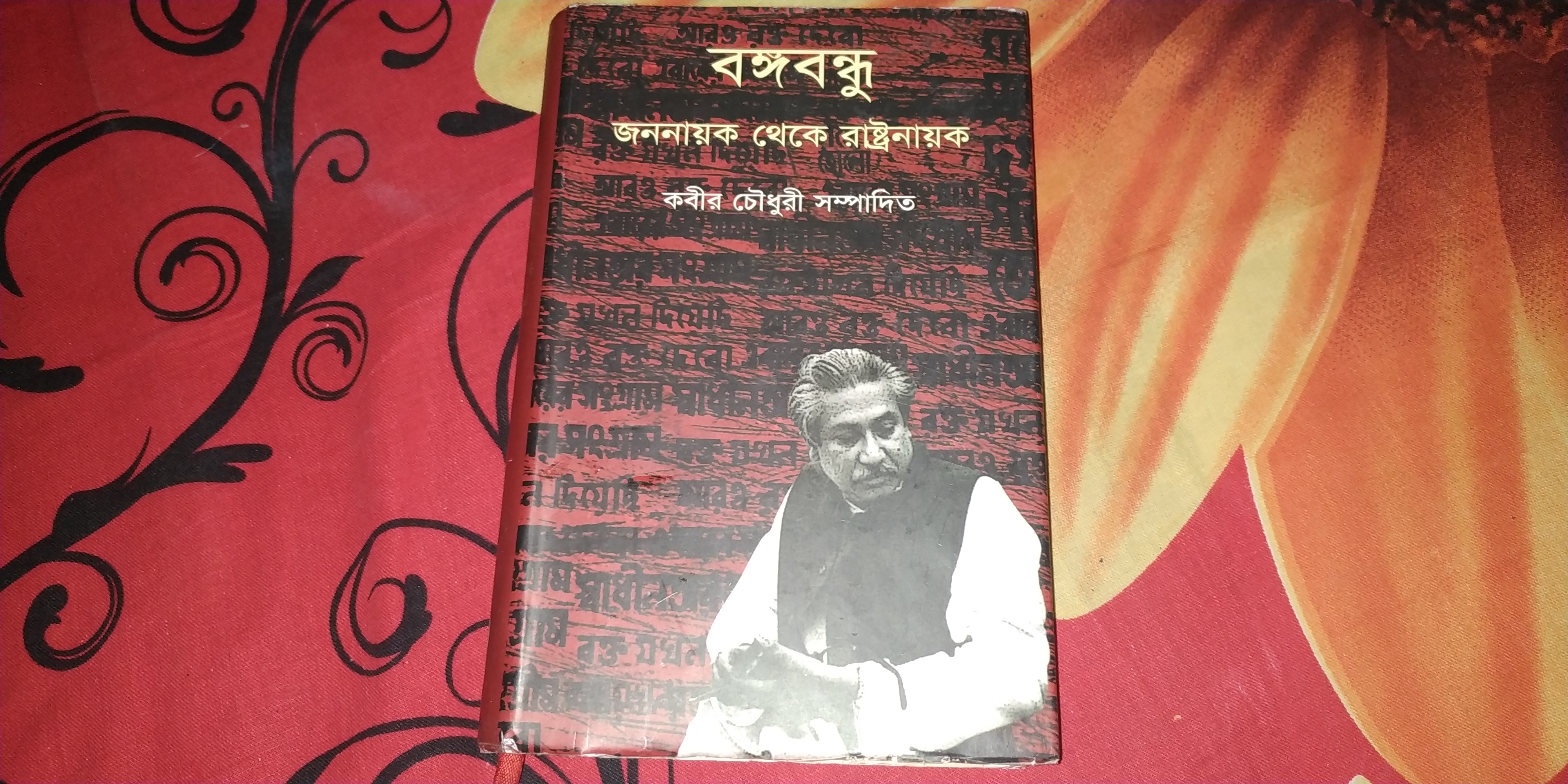 A book about the life story of Bangabandhu Sheikh Mujibur Rahman.
Gift 2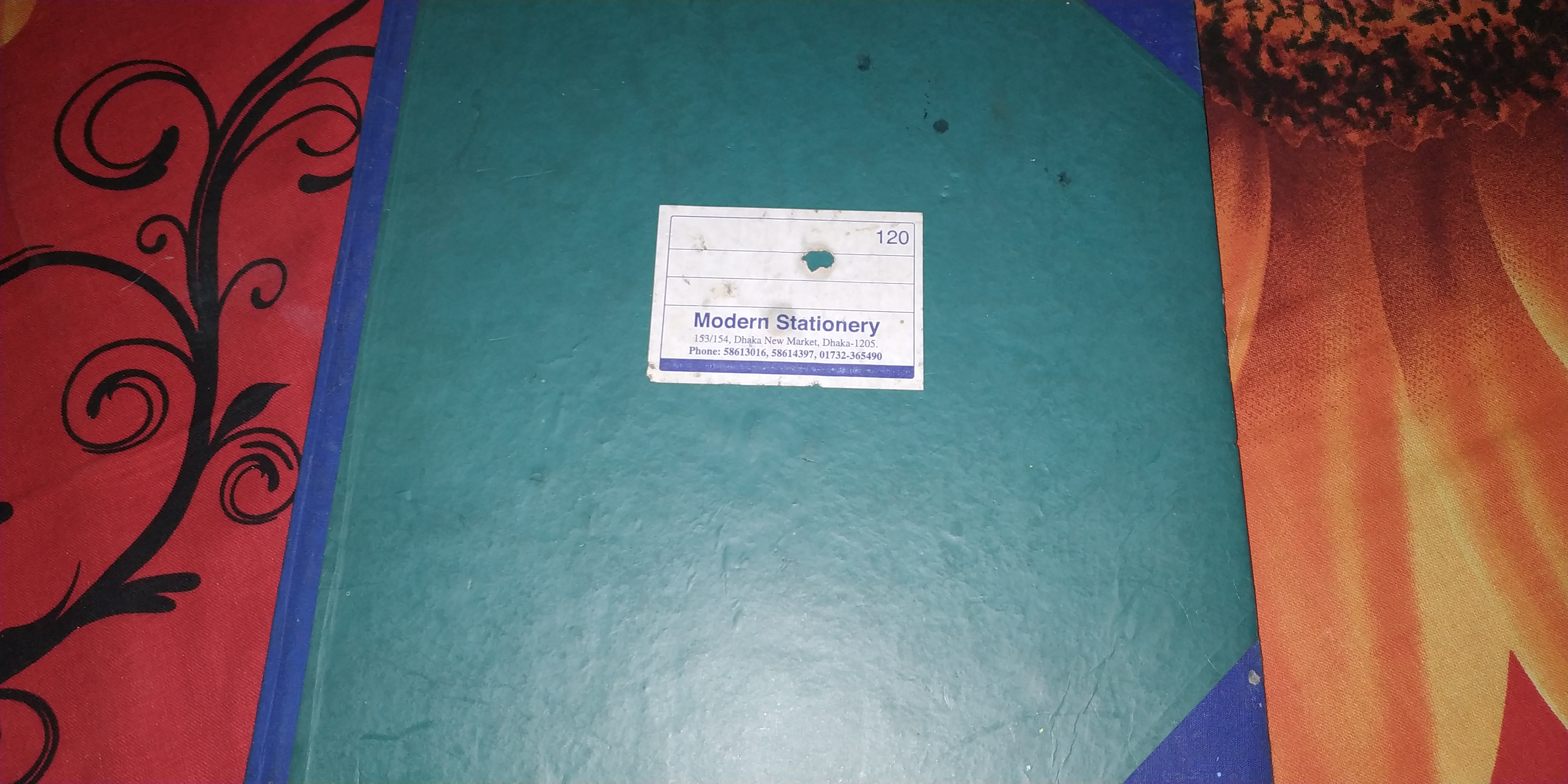 A nice drawing book.
Gift 3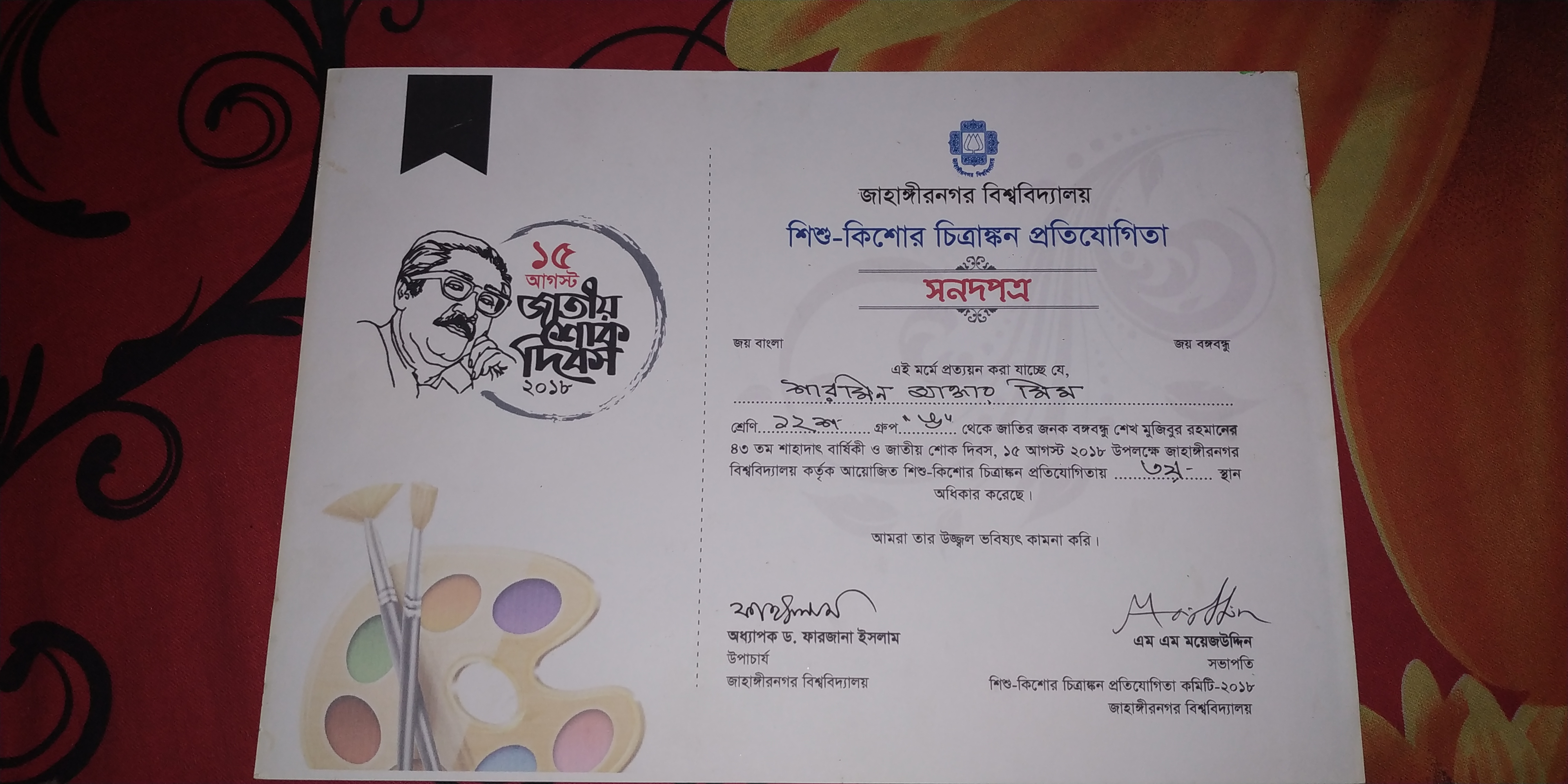 A certificate saying I got the third place in this contest.
I said I'm a certified (kind of) artist because of this certificate.
As I got a certificate for my art so that means I'm a certified artist, right?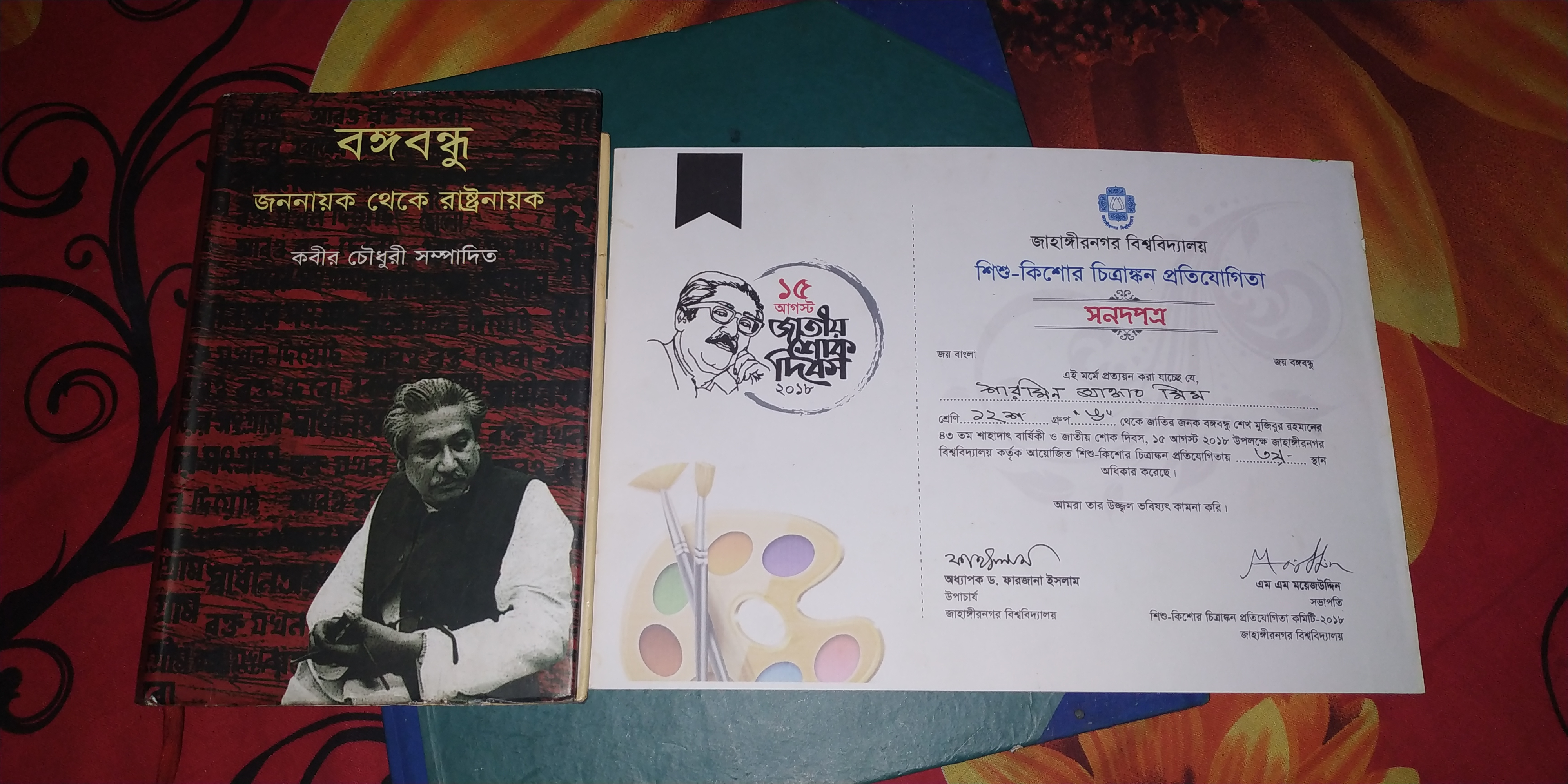 This is the whole package that I got for winning the contest in 3rd position.
---
I have some more photographs to show now that I've been drawing in my leisure time.
Please don't laugh at them.
I know these are childish and I did it as a hobby only.
One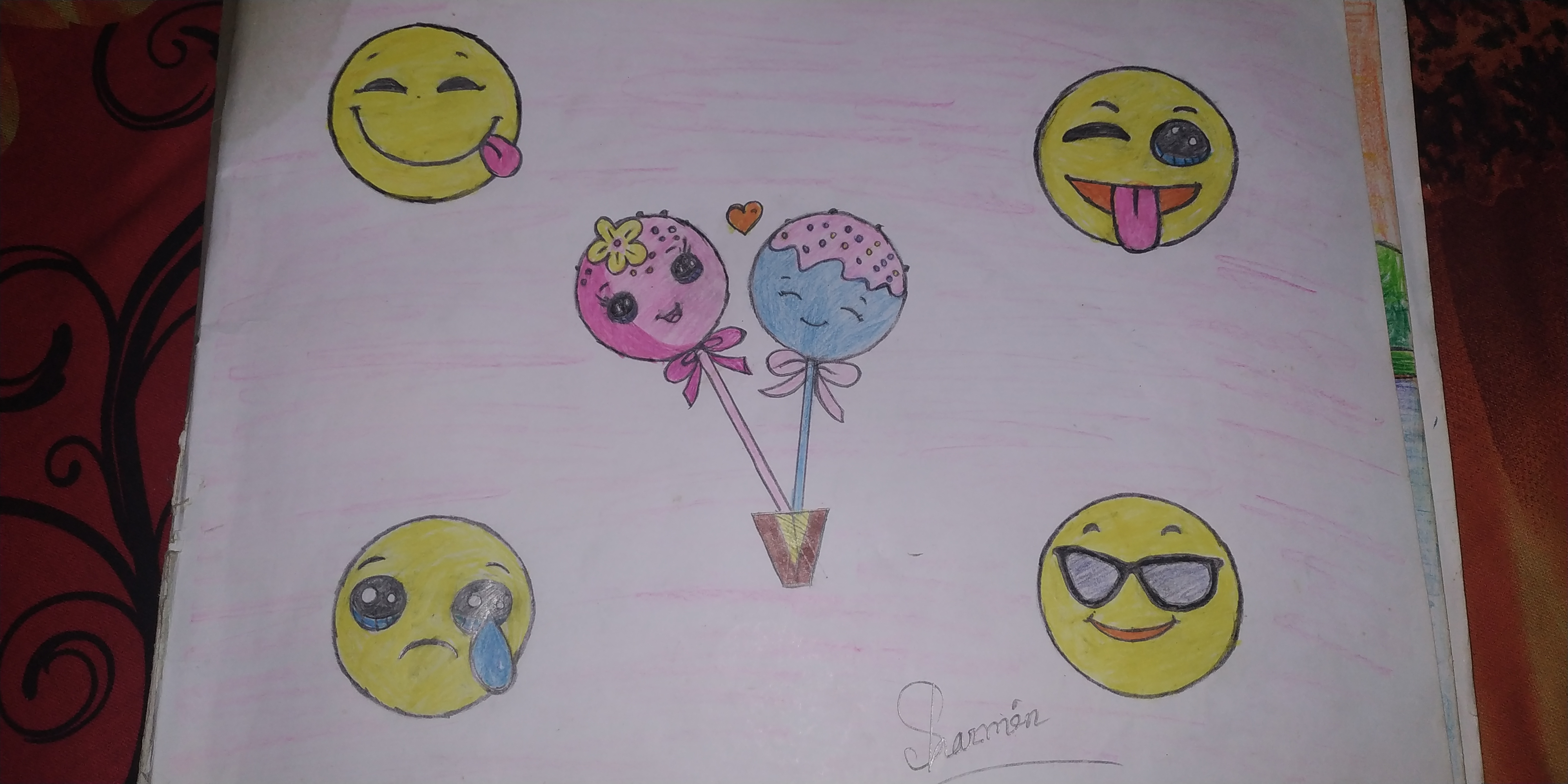 Emojis.
TWo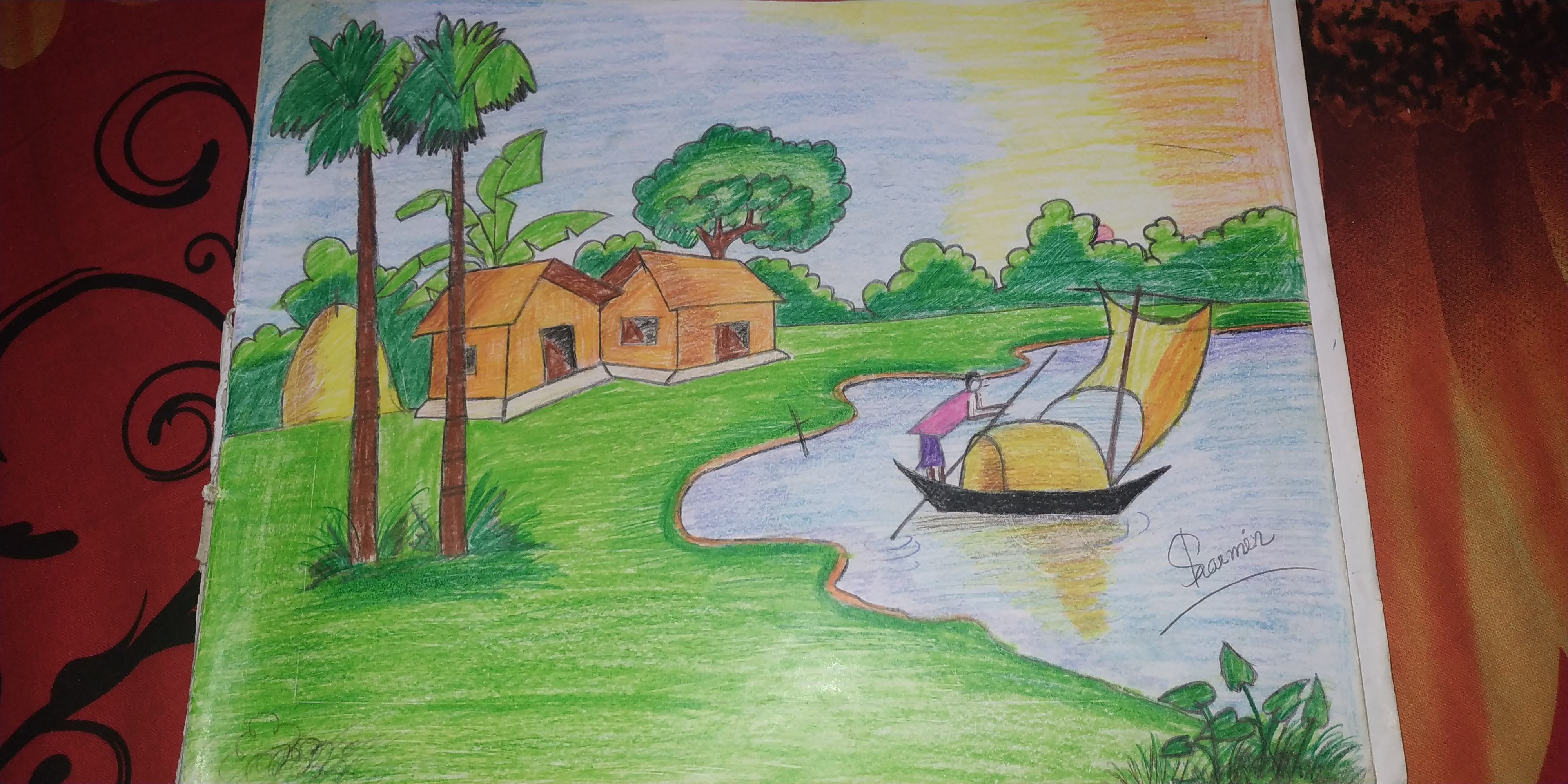 Three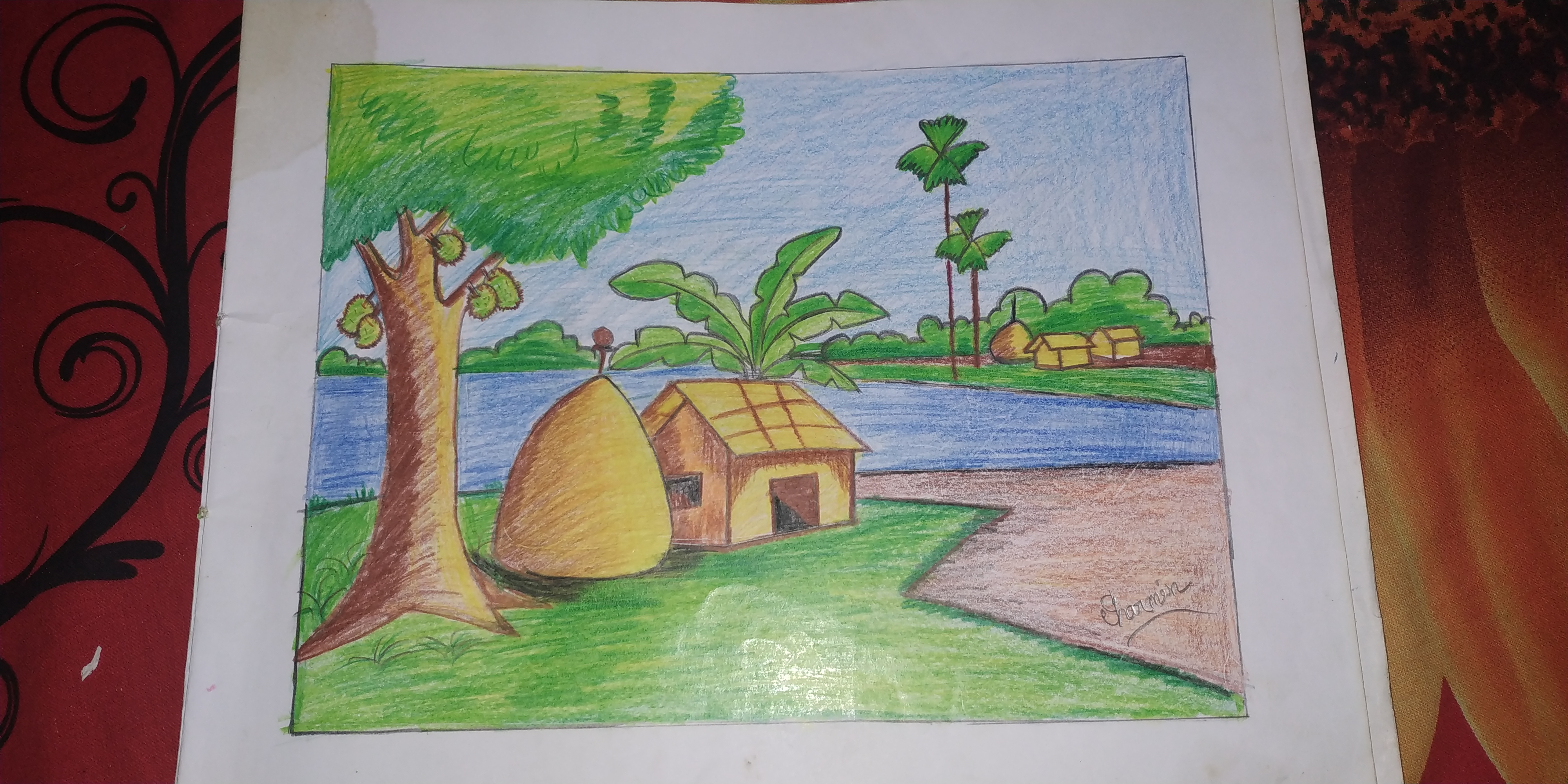 Four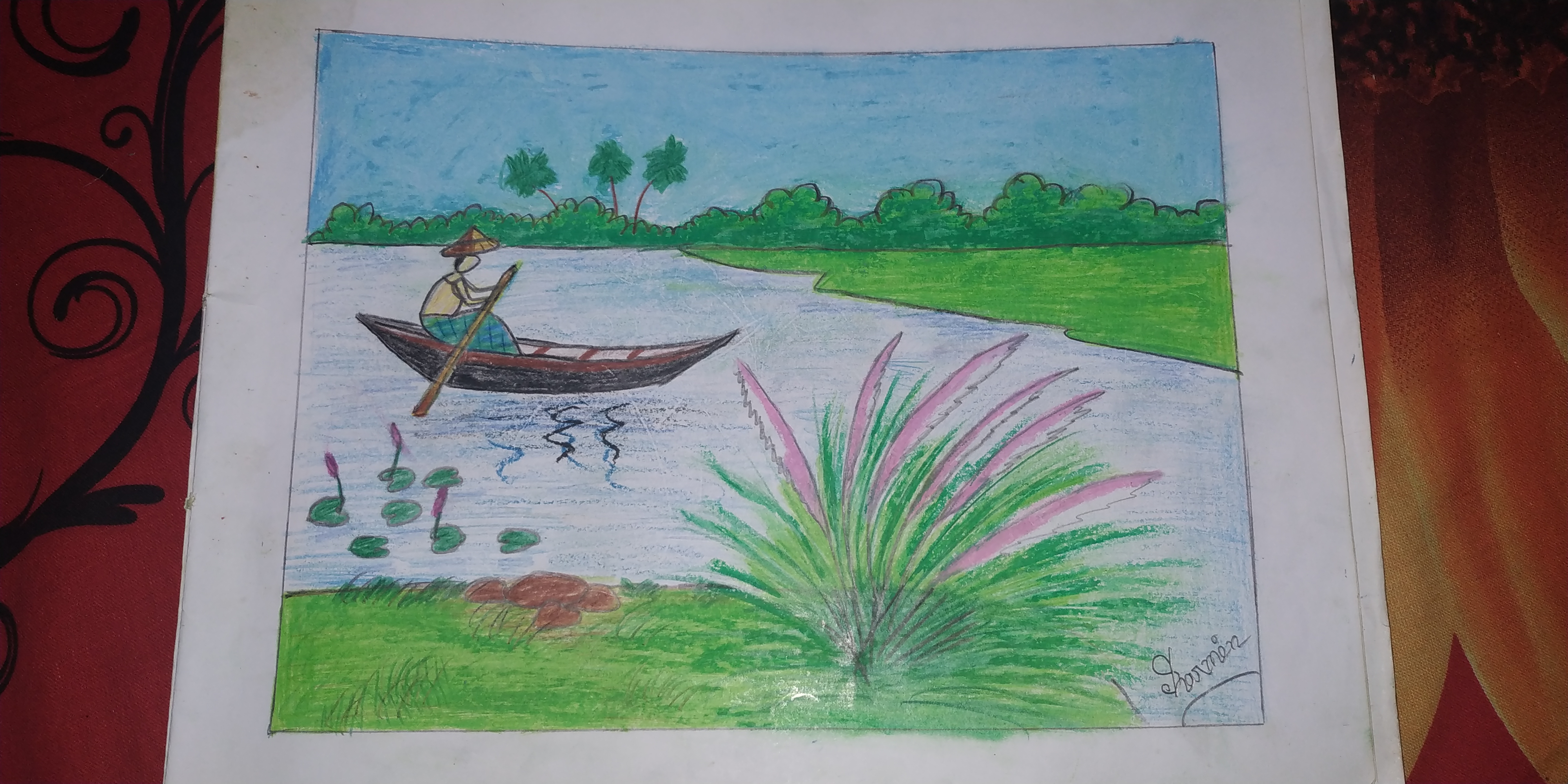 A boatman.
Five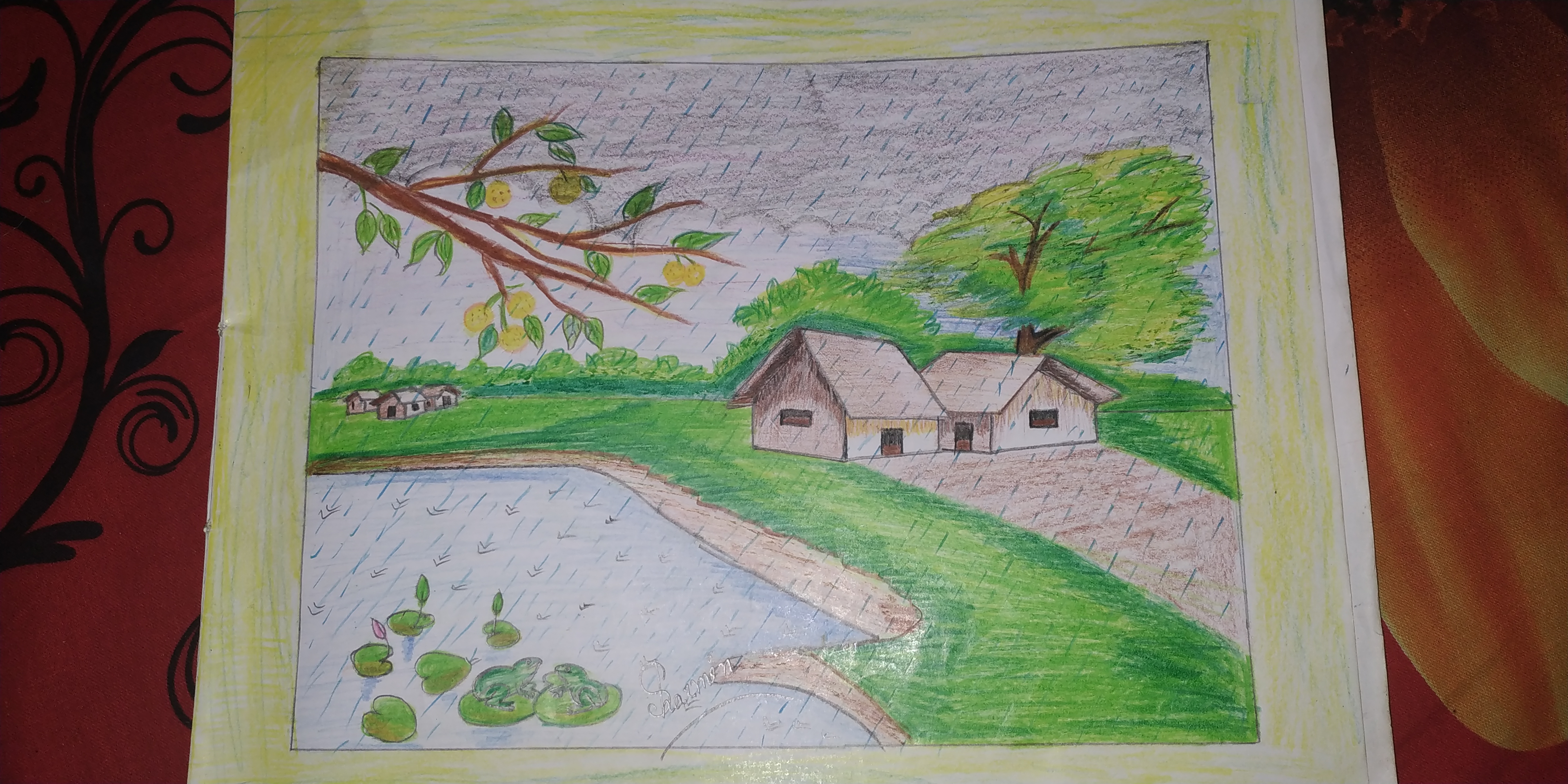 A rainy day in village.
Six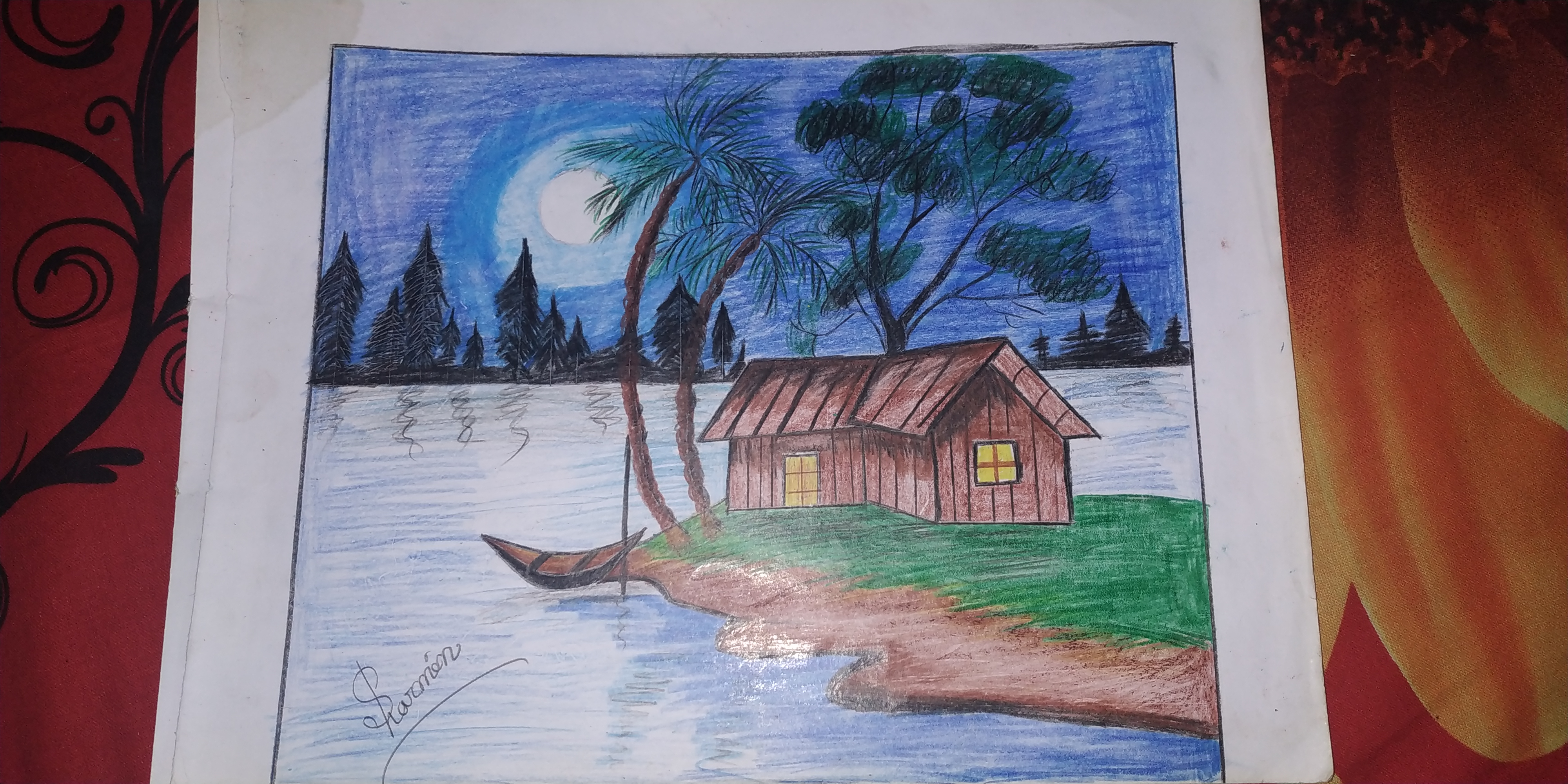 A bluish moonlight night.
Seven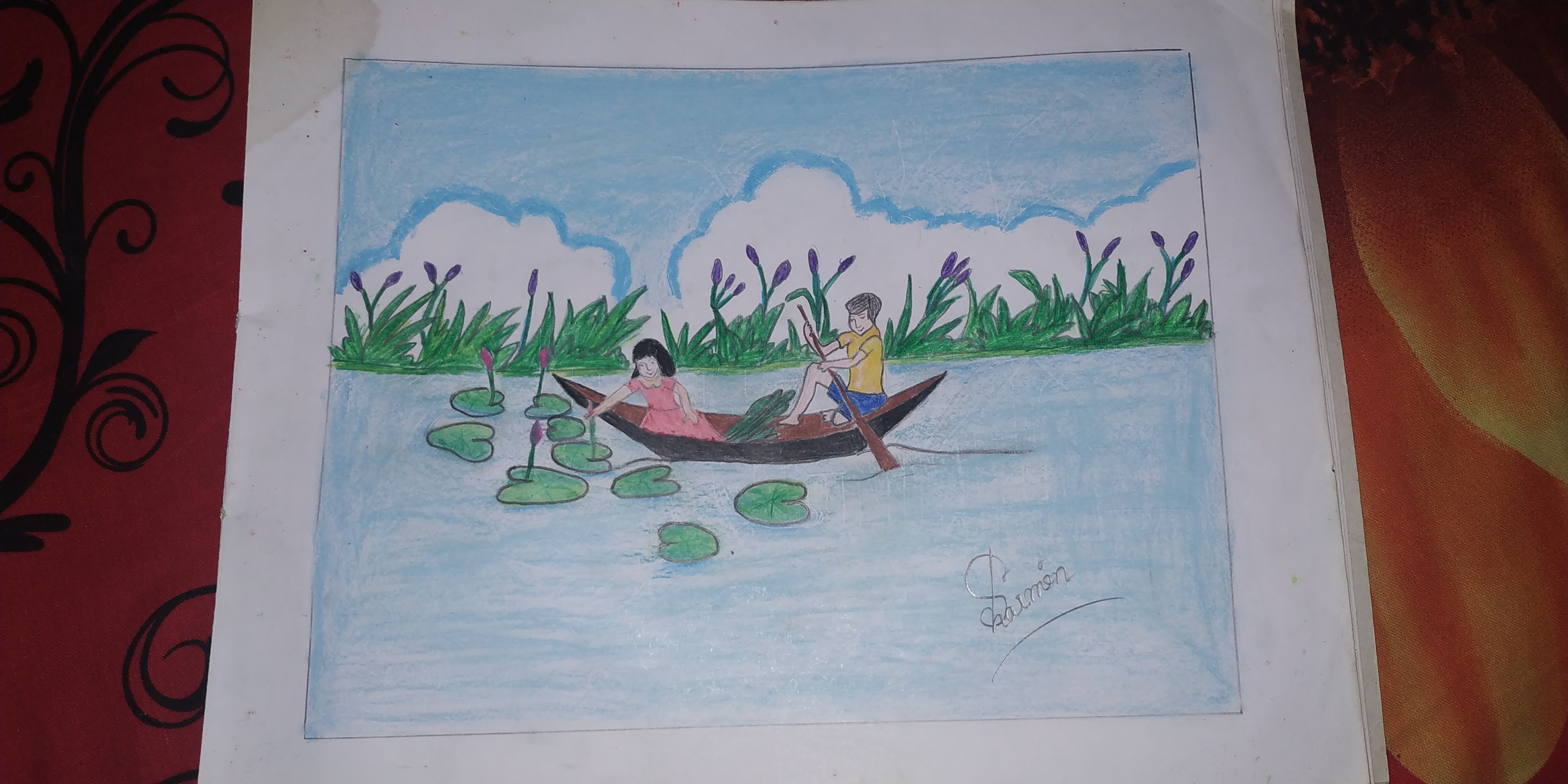 Two children riding a boat and plucking our lilies.
Eight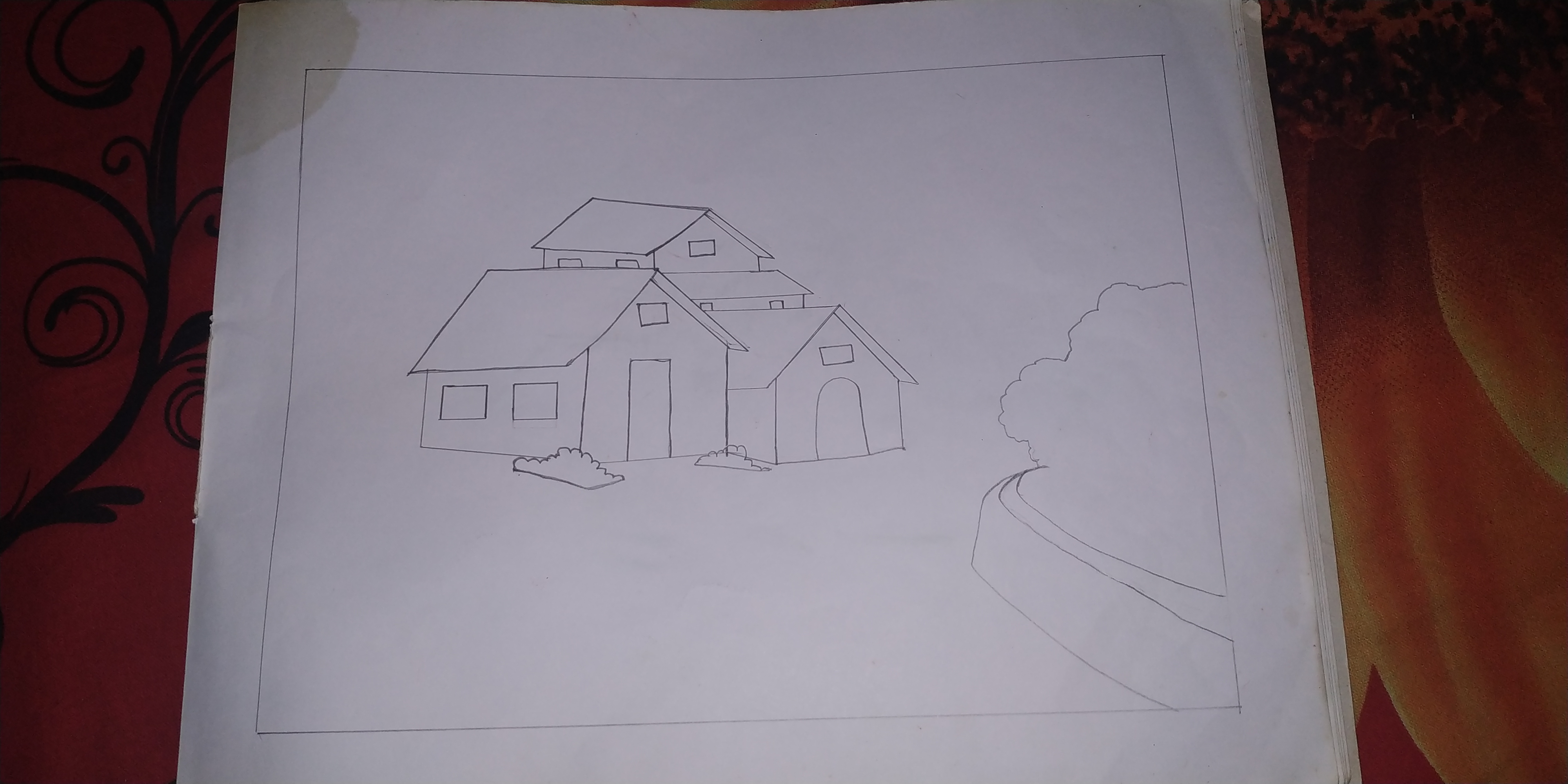 This is an unfinished drawing.
---
How much did you laugh at them?
Don't forget to say that.
I've done a pencil sketch of Rabindranath Thakur which I'll show in a separate post with the art process.
And as my hubby @ashikstd suggested me I'll start drawing @splinterlands related thing to join in splinterlands art contest and I've already finished my first art of splinterlands which I will show in a different post too with the art process.
---
I want to say goodbye now.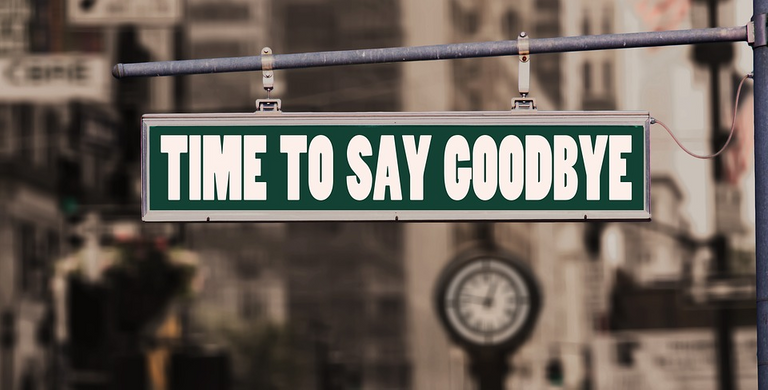 Source
I'm hoping that this post will get some nice view and I'll be trying to do better next time.
Stay safe & stay home for corona epidemic.
Thanks.
Sharmin.