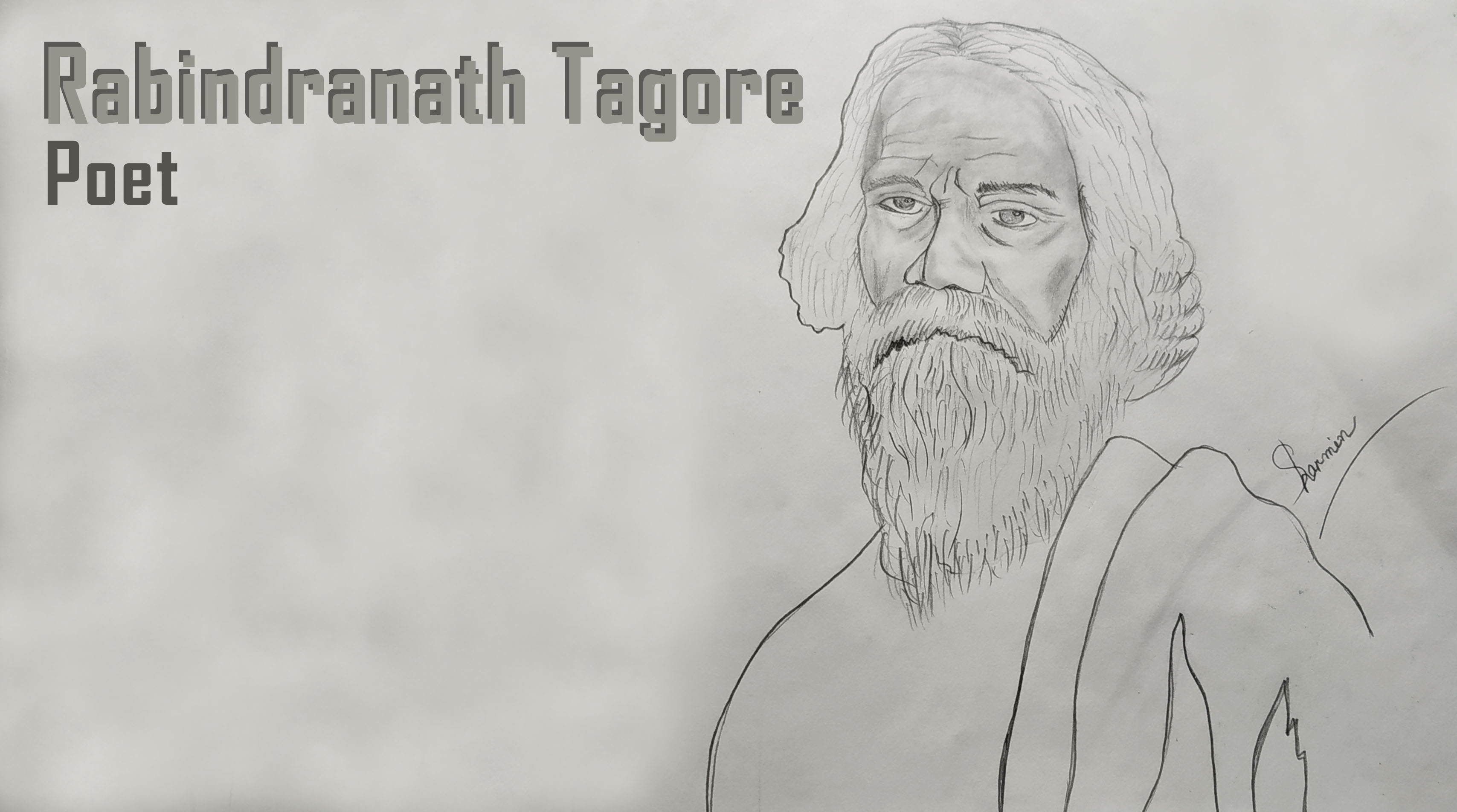 Hello All,
How are you doing today?
Here I'm showing my art for the first time (in detailed).
This time I'm showing my portrait of Rabindranath Tagore.
This is my pencil sketch that I drew some day before.
Thanks to my husband @ashikstd to help me with this post and with these formatting.
---
About Rabindranath Tagore: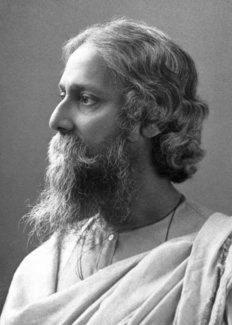 Rabindranath Tagore (1861-1941) was the youngest son of Debendranath Tagore, a leader of the Brahmo Samaj, which was a new religious sect in nineteenth-century Bengal and which attempted a revival of the ultimate monistic basis of Hinduism as laid down in the Upanishads. He was educated at home; and although at seventeen he was sent to England for formal schooling, he did not finish his studies there. In his mature years, in addition to his many-sided literary activities, he managed the family estates, a project which brought him into close touch with common humanity and increased his interest in social reforms... Source.
---
I captured photos of every steps through the mobile of my uncle and he deleted all of em thinking they won't be necessary.
Luckily I captured 2/3 photos in my phone and my husband captured some after finishing.
Let's get to the point.
Showing my art from the beginning.
Whole Process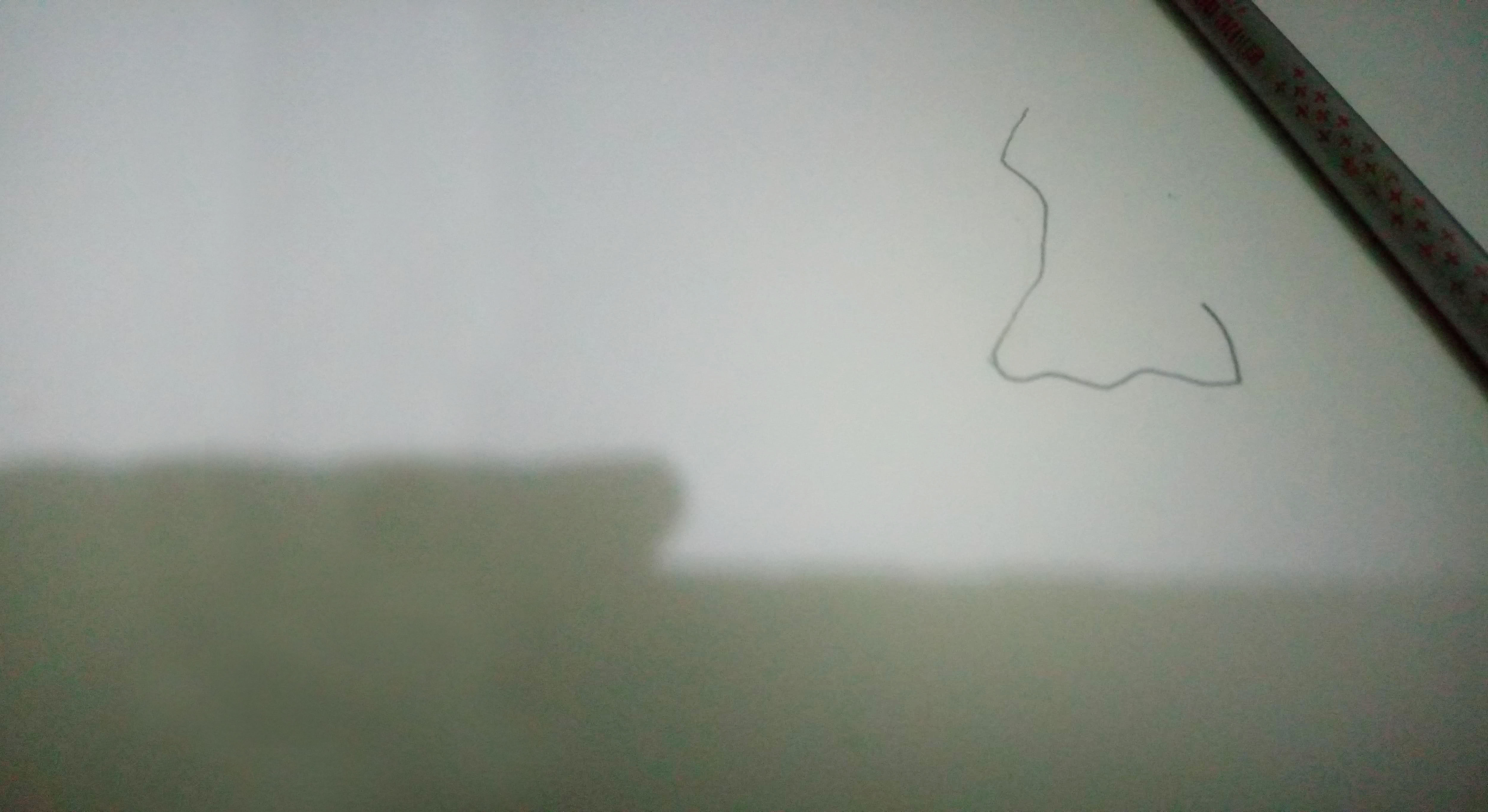 I started with the nose.
It was a nice idea starting with the nose as this particular part gave the idea and showed the way to other parts and then I ran on the road smoothly.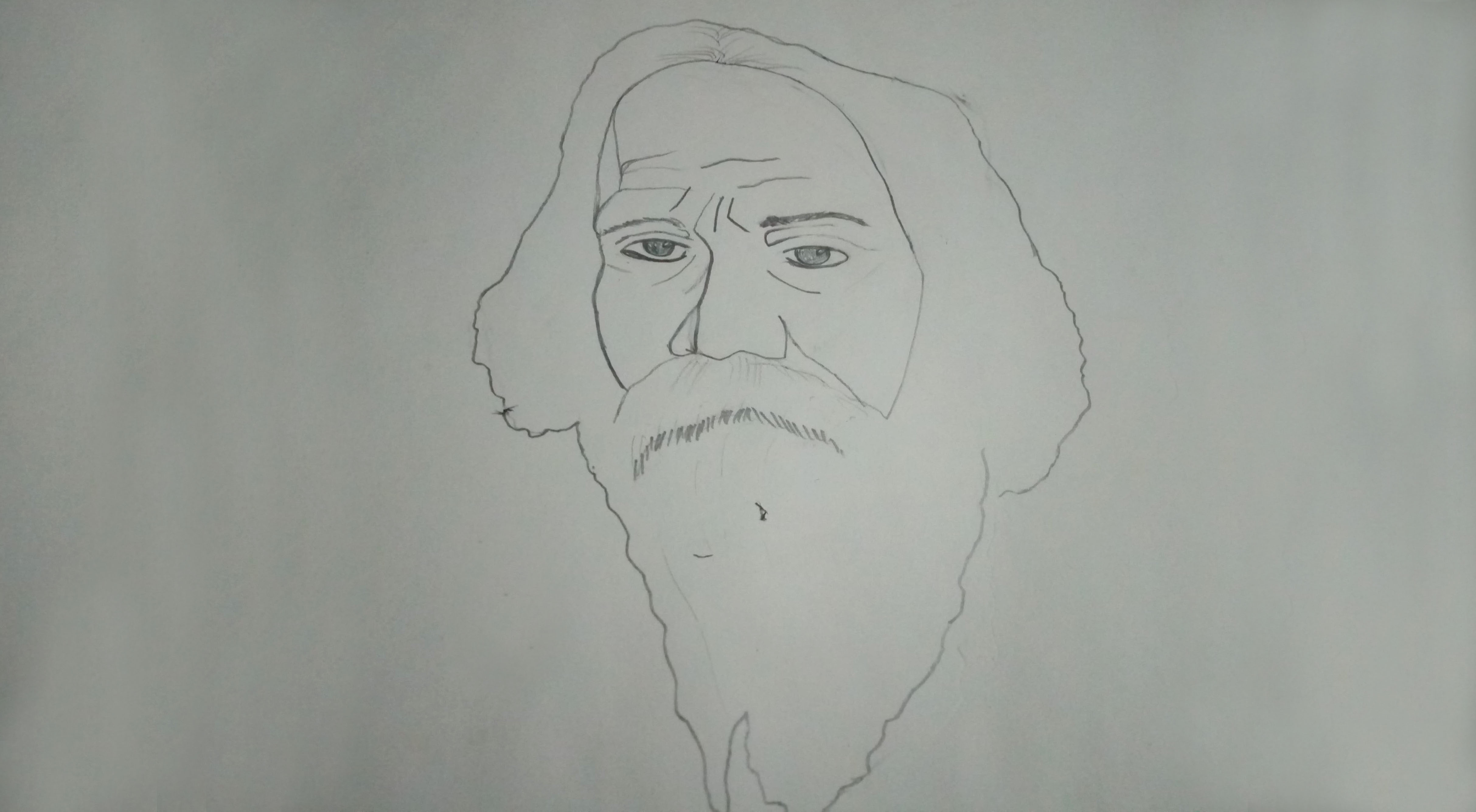 Drew eyes and other things then.
And then completed the face border like stroke.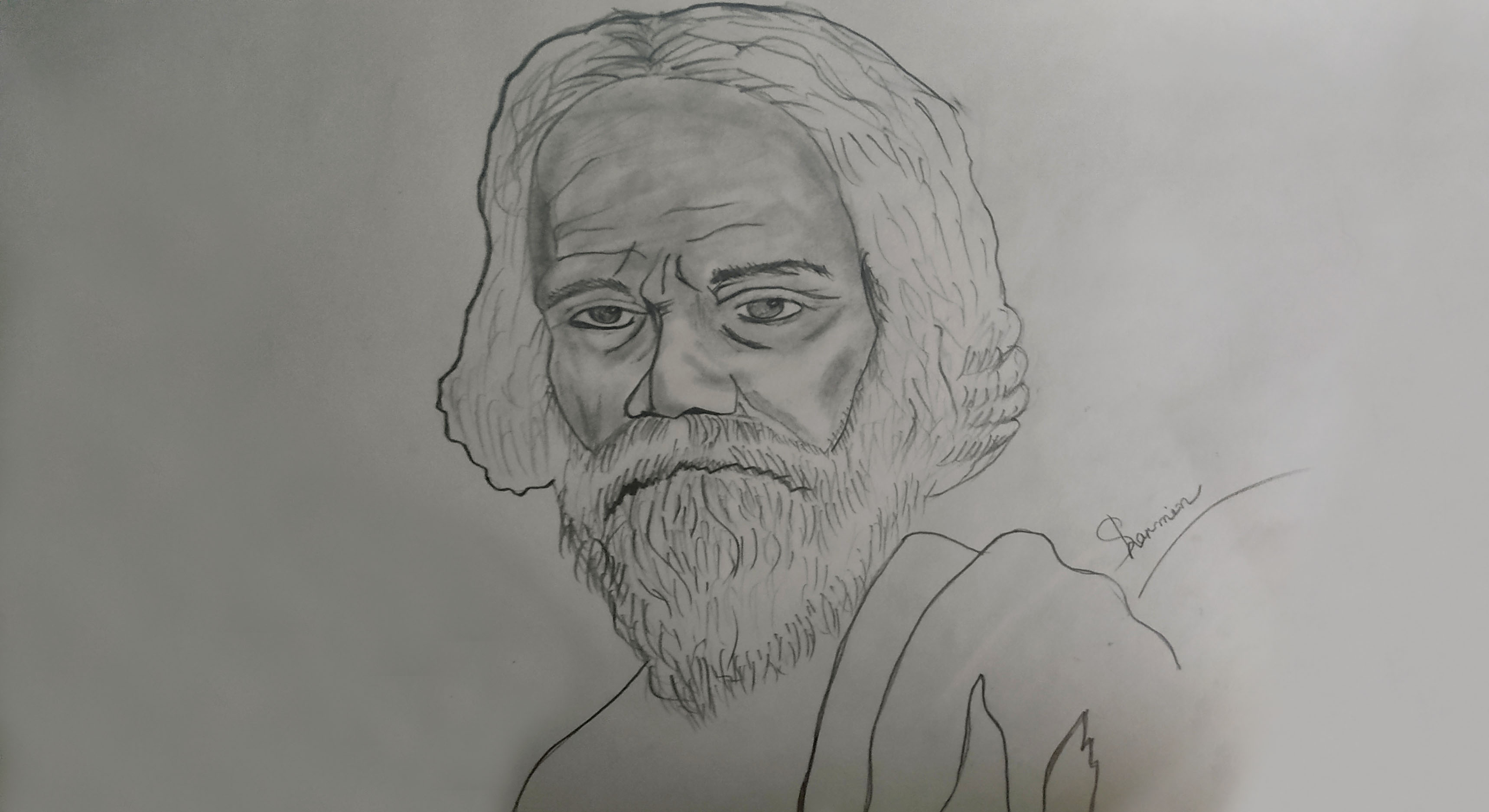 How did I do the sketch on the face?
Well I destroyed some part of a pencil and made pencil powder.
Then I used cotton bud to put those pencil powder on the face.
Tried to give proper shape on mustache & beard.
Then It came to the proper shape.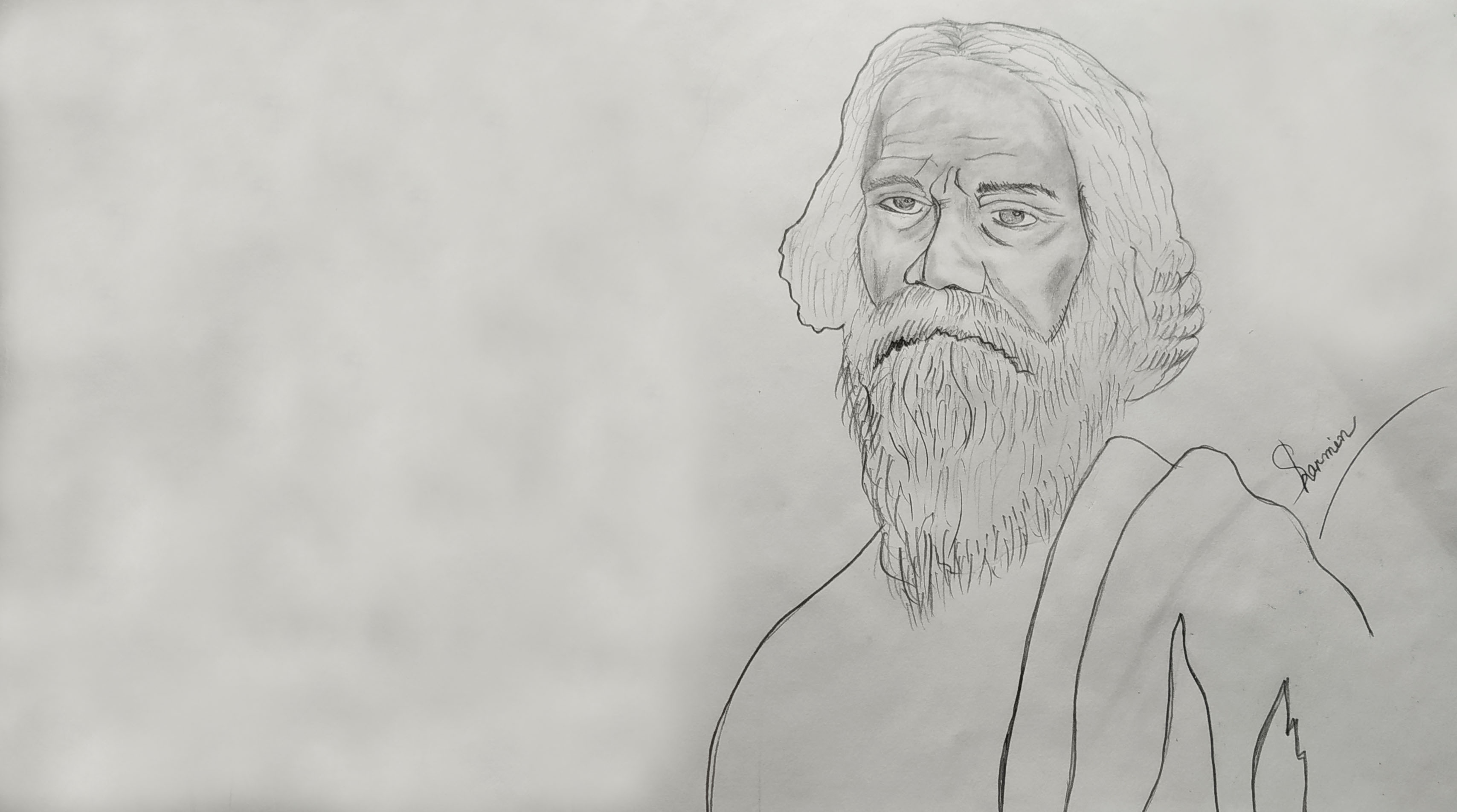 This is the finishing part with my signature on it.
My family members praised a lot for this drawing after they've seen me draw this live.
And I felt so happy seeing their face after they've seen the finishing.
---
Note: I drew the pencil sketch after I got took idea from the internet, specifically from youtube.
Introducing Myself As An Artist.
---
I want to say goodbye now.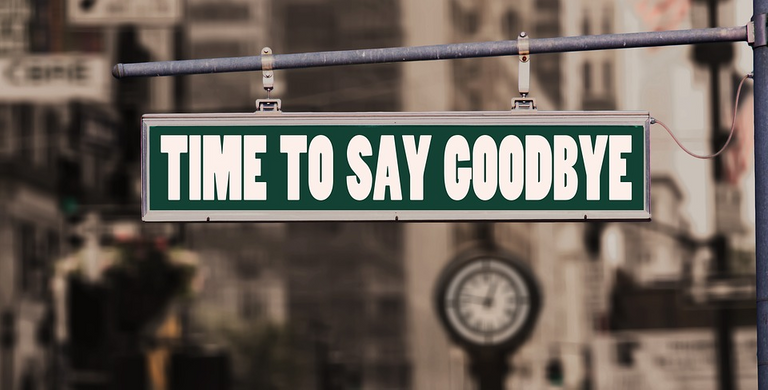 Source
I'm hoping that this post will get some nice view and I'll be trying to do better next time.
Stay safe & stay home for corona epidemic.
Thanks.
Sharmin.