Meeting Fabiana 👶
Today I woke up early because the day had arrived, I was finally going to meet Fabiana, the baby of a friend and former co-worker, her second child, and the long-awaited baby girl I was looking for.
Days before I had bought her a gift to welcome her to the world, in my country it is customary to go to meet the newborns with a gift, so I walked all afternoon to buy the best I had in mind a case of cream, cologne, shampoo and all kinds of cleaning supplies, but I did not get (in Venezuela before there was a very nice one).
Conociendo a Fabiana 👶
Hoy me levanté temprano porque el día había llegado, por fin voy a conocer a Fabiana, la bebé de una amiga y excompañera de trabajo, su segundo hijo y la tan deseada niña que buscaba.
Días antes le había comprado un regalo para darle la bienvenida al mundo, en mi país se acostumbra ir a conocer a los recién nacidos con un obsequió, así que camine toda una tarde para comprar el mejor tenía en mente un estuche de crema, colonia, champú y todo tipos de artículos de limpieza, pero no conseguí (en la Venezuela de antes había uno muy bonito.)
---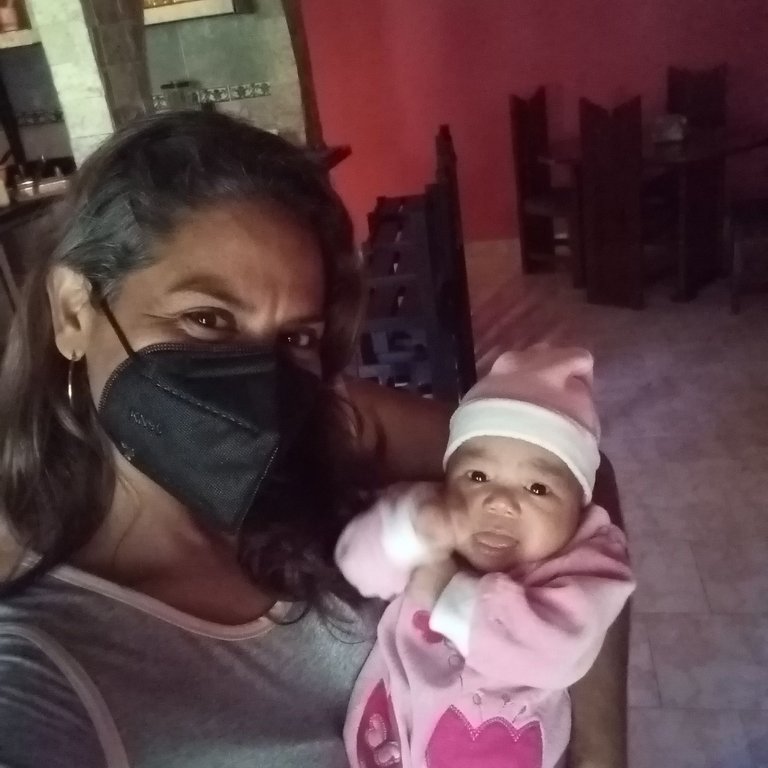 ---
Then I thought about buying diapers, so necessary and expensive, but I didn't get them either, so I decided to call the mom and ask what she needed, my friend told me that she needed clothes between 3 and 6 months since everyone had given her very big clothes and the girl was very small. It was easier to buy knowing what she needed, I went to several stores until I got a set of 10 pieces for 20 dollars. The set has a hat, mittens, pants, coat, bib, flannel, panties, and other little things that I don't remember.
The visit was in the morning because the girl's schedule is reversed, she sleeps during the day and is awake all night and my friend wanted to rest in the afternoon. So I arrived with the gift for Fabiana and something to share with the adults.
I asked permission to take pictures of the baby and my friend allowed me to carry her with a mask, something that I did not take off during the whole visit and after disinfecting my hands, I had many years without holding a baby, if I heard the cry of the new life, I felt tenderness.
Luego pensé en comprar pañales, tan necesarios y costosos, pero tampoco conseguí así que decidí llamar a la mamá y preguntar que necesitaba, mi amiga me dijo que le urgía ropa que estuviera entre los 3 y 6 meses, ya que todo el mundo le había regalo ropa muy grande y la niña estaba chiquita. Fue más fácil comprar sabiendo que necesitaba, recorrí varias tiendas hasta conseguir un conjunto de 10 piezas a 20 dólares. El conjunto tiene gorro, manoplas, pantalón, abrigo, babero, franela, braga y otras cositas más que no recuerdo.
La visita fue en la mañana porque la niña tiene el horario invertido, duerme de día y está despierta toda la noche y mi amiga quería descansar en la tarde. Así que llegue con el regalo para Fabiana y algo para compartir con los adultos.
Pedí permiso para sacarle fotos a la bebé y mi amiga me permitió cargarla con tapabocas algo que no me quite durante toda la visita y luego de desinfectar mis manos, Tenía muchos años sin cargar a un bebé, si escuchar el llanto de la nueva vida, sentí ternura.
---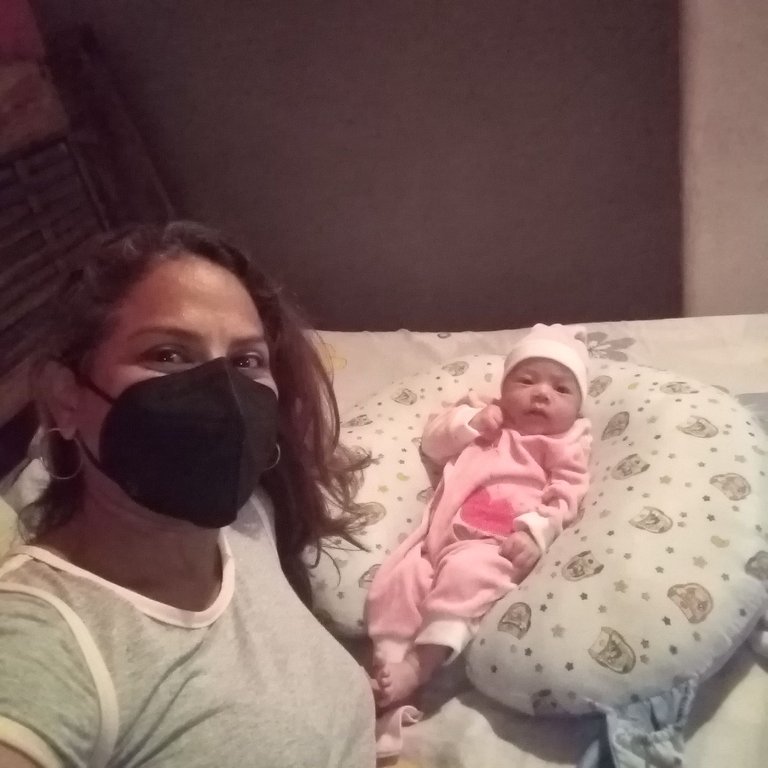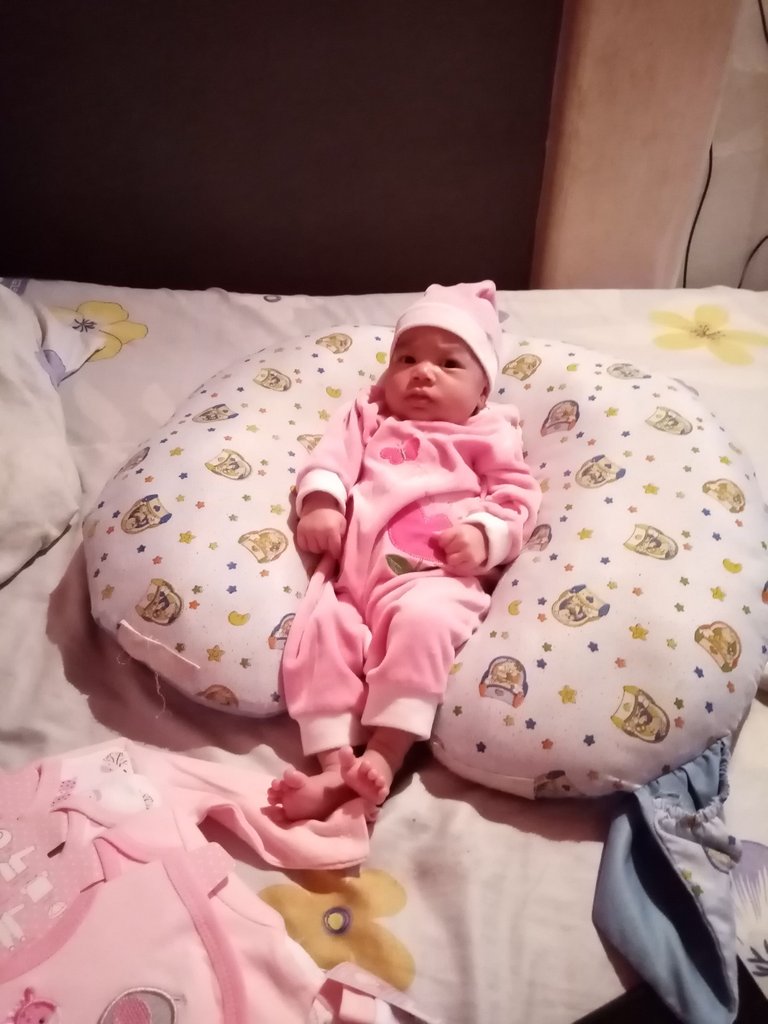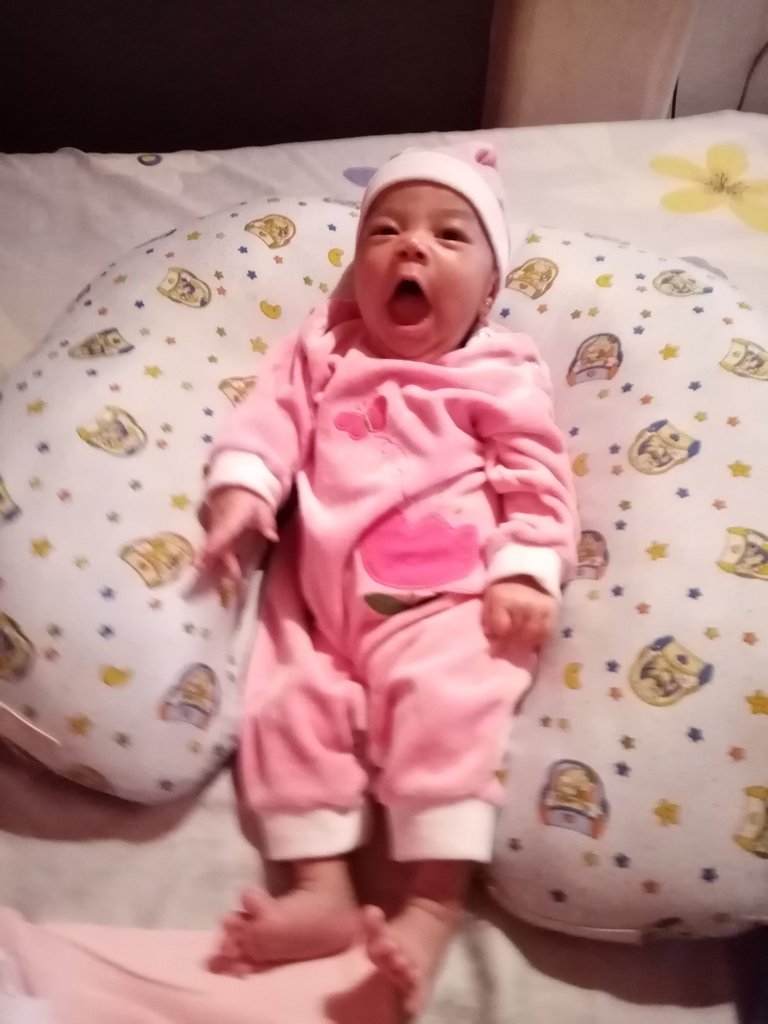 ---
Planning a pregnancy and wishing for a child in times of pandemic is a brave thing to do, especially if you live in Venezuela, where it costs $100 a month between formula and diapers to support a newborn.
I wish that Fabiana has a life full of love, health, prosperity, and family union, that her parents have God's blessing, and that He fills them with wisdom to sow values and form a good citizen of the world.
I came out wanting to have a baby who will be able to help me? 😜 Greetings and thank you for joining me on this visit.
Planificar un embarazo y desear un hijo en tiempos de pandemia es de valientes y más si se vive en Venezuela, que para mantener a un recién nacido cuesta al mes 100 dólares entre la fórmula de alimentación y los pañales.
Deseo que Fabiana tenga una vida llena de amor, salud, prosperidad y unión familiar, que sus padres tengan la bendición de Dios y los llene de sabiduría para sembrar valores y formar un buen ciudadano del mundo.
Salí con ganas de tener un bebé ¿Quién podrá ayudarme? 😜 Saludos y gracias por acompañarme en esta visita.
---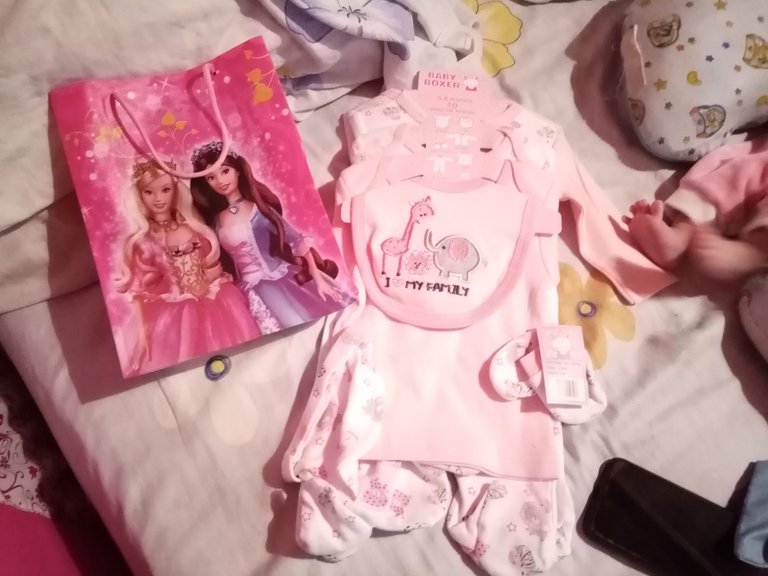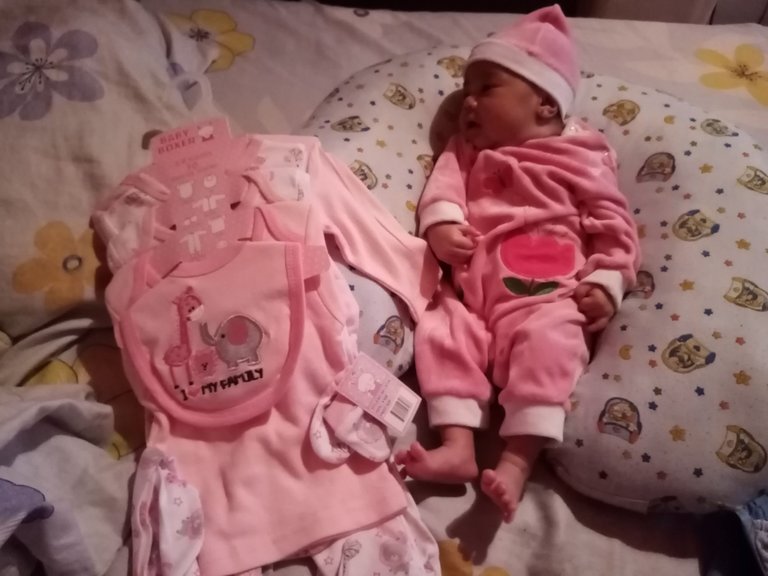 ---
This publication allows me to participate in the powerup day - Esta publicación me permite participar en el día del powerup.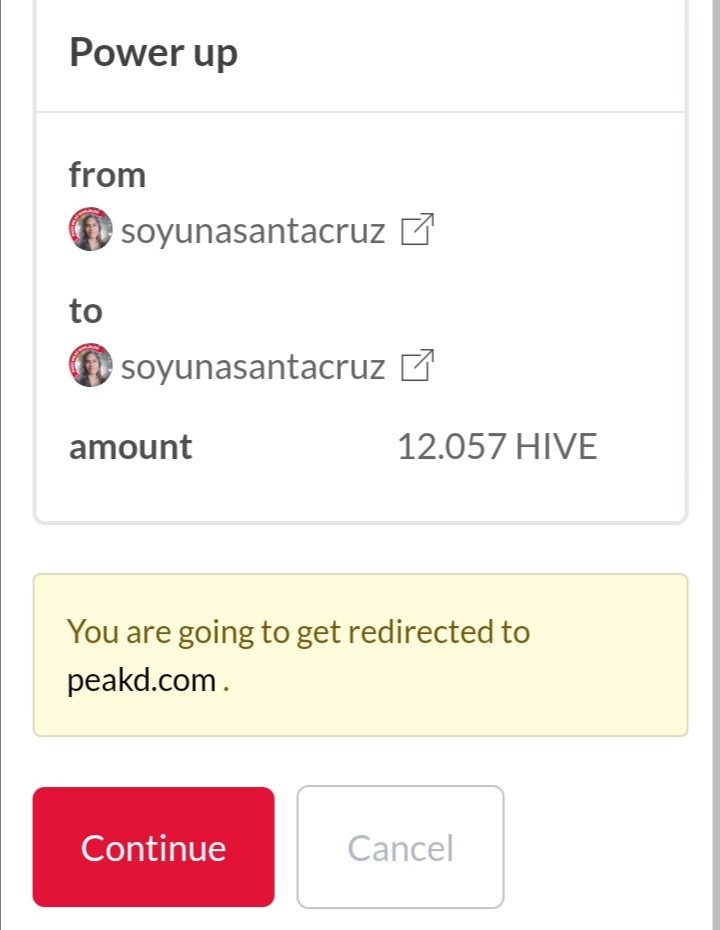 ---


The banners are created by me.The icons are from icons8.com. Separador de glitter-graphics.com The English translation was done with Deepl Translator. The images belong to me unless their origin is indicated and were captured with the camera of the Huawei Honor 8S cell phone.
Click here to join Hive, create a free account and start earning cryptocurrencies like me