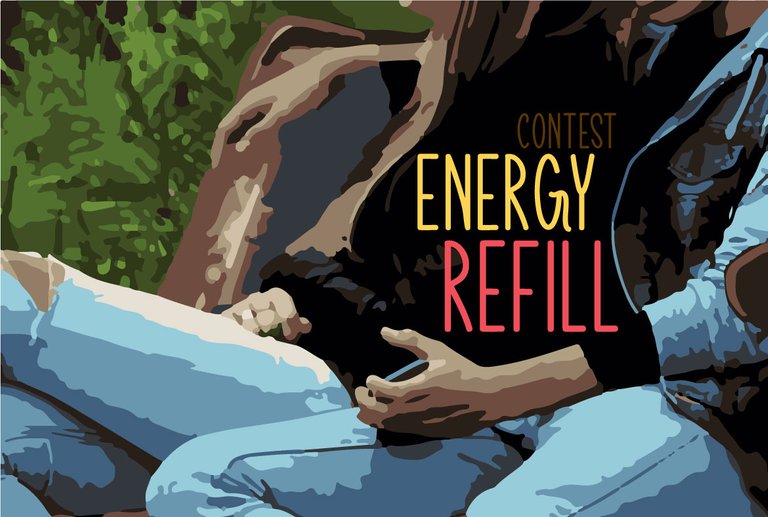 ENERGY REFILL
Round 01
NEW CONTEST! - 6 HIVES in prizes and much more.
As you know, i'm always full of positivism, reflective phrases, good moods and existential questions. On this occasion, the wonderful idea came to my door, to create a new contest called "Energy Refill" where every Tuesday at 00:00 UTC we will share a motivational phrase, where you will be able to show your capacities (in any way or format you can think of) and make a post reflecting on the topic so that you fill us with positive energy. The sky is your limit, so surprise us!
This week's sentence will be:
"To succeed, we must first believe that we can do it.¨
- Nikos Kazantzakis

ENERGY REFILL
Ronda 01
¡NUEVO CONCURSO! - 6 HIVES en premios y mucho más.
Como ya saben, siempre ando cargada de positivismo, frases reflexivas y preguntas existenciales. En esta ocasión, llegó a mi puerta la maravillosa idea de crear un nuevo concurso llamado "Energy Refill" donde cada martes les compartiremos una frase motivacional, en donde vas a poder mostrar tus capacidades (de cualquier forma que se te ocurra) y realices un post reflexionando sobre el tema para que nos llenes con energía positiva. ¡El cielo es tu límite, así que sorpréndenos!
La frase de esta semana será:
"Para tener éxito, primero debemos creer que podemos hacerlo."
- Nikos Kazantzakis

Awards:
1st Place: 3 Hive + 10 HBI
2nd Place: 2 Hive
3rd Place: 1 Hive
The most creative: 40 spaco
Energy Refill special: 17 PAL
This contest is possible thanks to, PAL and spaco tokens thanks to @wesphilbin, HBI thanks to @enginewitty and the Hives from SMILE initiative.



Sponsors / Patrocinadores

Give some cool vote for Witty thing.

#thoughtfuldailypost initiative by @wesphilbin

Click the banner to get redirect to Blogging Challenge Community.

Click the banner to get redirect to SMILE server, or: https://discord.gg/d47KyHB





---
--> Check out our products here <--
---

---
All illustrations are made by me in Adobe Illustrator
Enginewitty´s banner is delivered by him.