Yesterday night and for 3 days Labyrinth, one of my all time favourites, directed in 1986 by Jim Henson returns to the big screen. I'm happy that a new generation will get to know the Goblins and the magical "Underground". It is no secret for my followers I'm a big Jim Henson fan having made several Labyrinth and Dark Crystal tributes, but being such a special celebration, 35th anniversary, I wanted to do something special and so I re-shot last early fall and this year scenes to remake a version of one of my favourite songs in the soundtrack of the movie... and here is the result... A brand new version/video of "As the world falls Down"
At the end of the post I'll share previous Labyrinth covers I had made before, because this is not the first and won't be the last from this movie :)
Hope you like it... leave an encouraging comment here or on youtube if you can. I'll be grateful
Click above to watch the video
Do you remember this movie? share your memories of it with me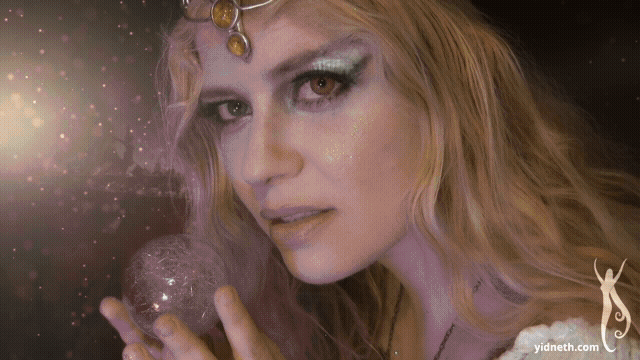 It has become a favourite for many, and I'm surprised by how many were inspired or loved this movie when they were younger. What special memories you have... I know it sounds super inappropriate but of course as a child I had a big crush with the Goblin King (ahem!) (most innocent crush by the way, I noticed more adult details as I grew up) ahem! again!
As the world falls down (Lyrics)
I did not cover all the song, so this is the part I sing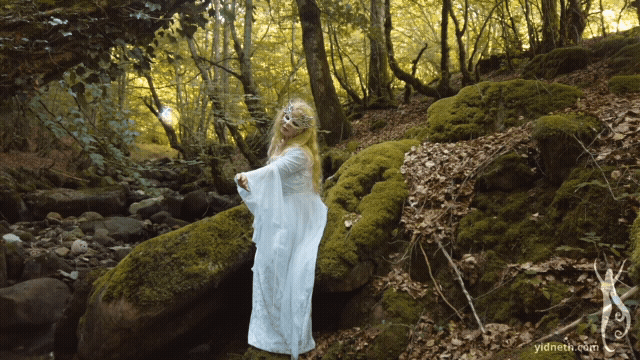 There's such a fooled heart
Beatin' so fast
In search of new dreams
A love that will last
Within your heart
I'll place the moon
Within your heart
As the pain sweeps through
Makes no sense for you
Every thrill is gone
Wasn't too much fun at all
But I'll be there for you-ou-ou
As the world falls down
Falling
As the world falls down
Falling
Falling in love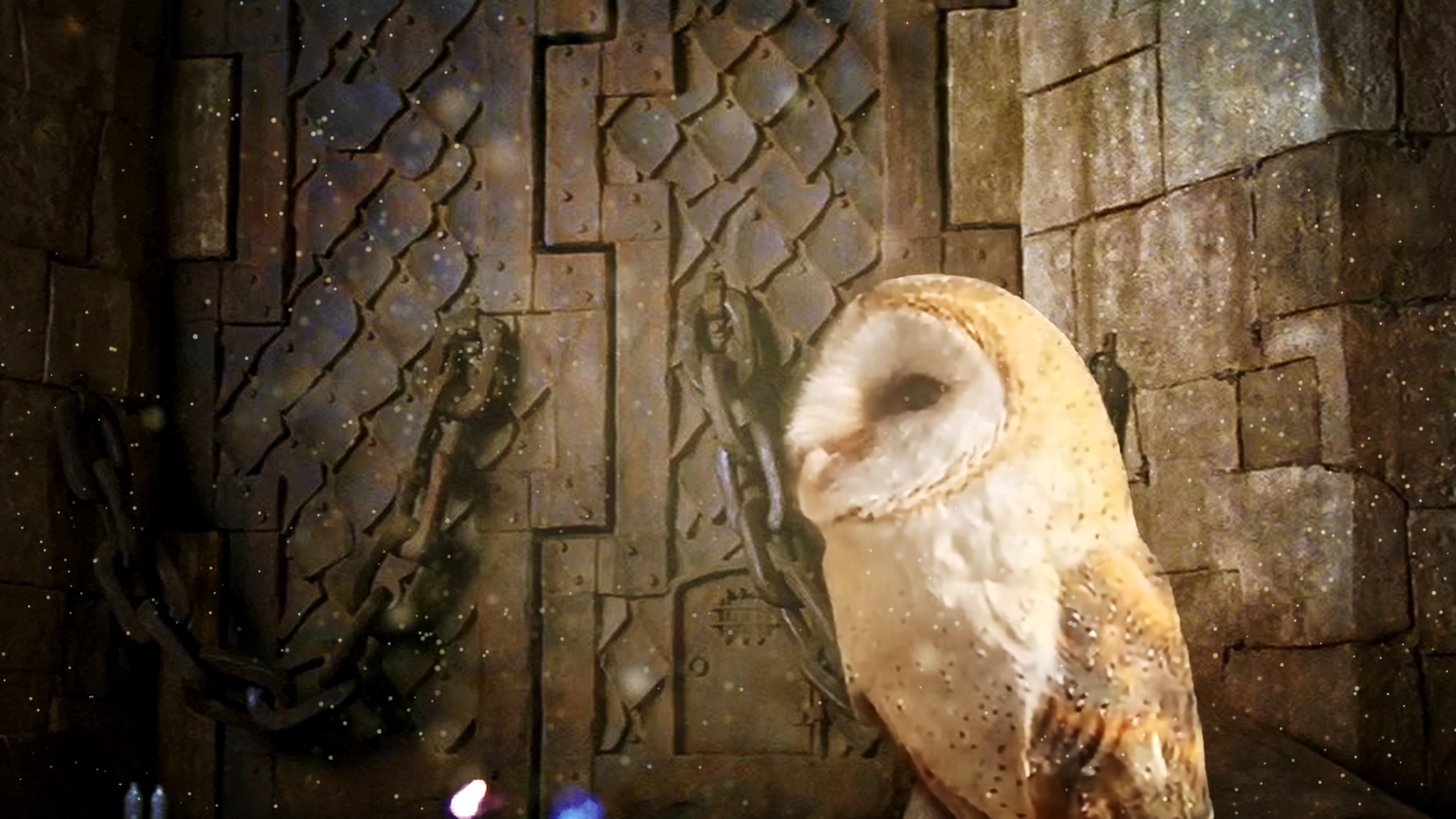 This is Nyra the Barn Owl making a little cameo as "Jareth" in my video
A cult classic
The was directed by Jim Henson, with a script co-written by Monty Python Terry Jones (who by the way died just a few days ago :). The Cast included a very young Jennifer Connelly and a mesmerizing David Bowie as Jareth the Goblin King of the Underground. A movie that is really a coming of age tale in which we doubt if the whole plot is just the imagination of a teenager girl or maybe there is something "more" Either way, and despite being a flop back in the day, it became a cult movie and as pretty much all Henson works one of my favourites. I hope you like it.
Find the fufunchis (the ratties) and other Easter Eggs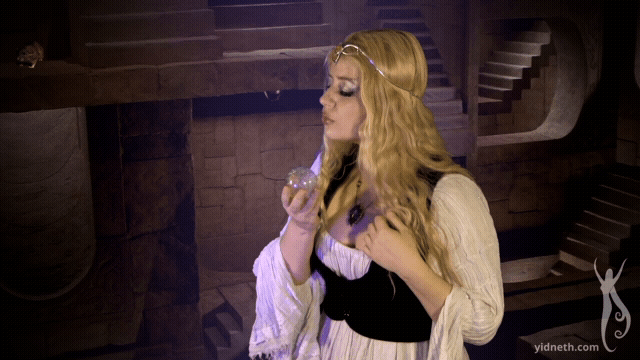 Here one of them, but you have more to be found.... :) Did you miss it? look at the gif carefully!
So as always there are some ratties to be found in the video, in this case 3 ratties (Ritva, Tuula, Taika) and a mouse (Fievel) as well as other easter eggs. The participation of Nyra the barn owl (thanks to her "Humom" Rosana for filming her feathered baby for the video) and also the worm from the Labyrinth
Alo!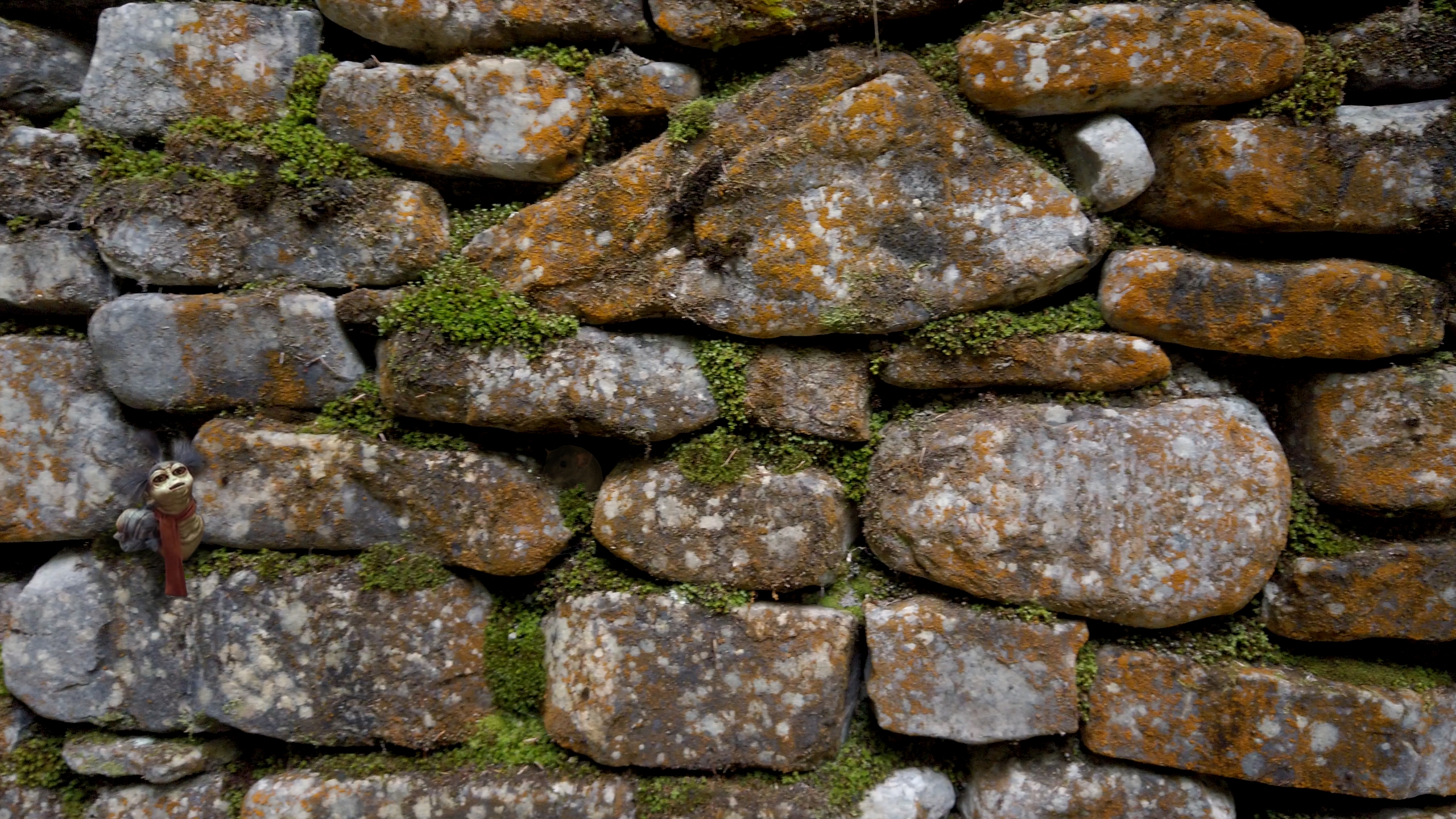 Let me offer you your dreams (Labyrinth, 1986)
Also this is one of the drawings I've painted myself inspired by the movie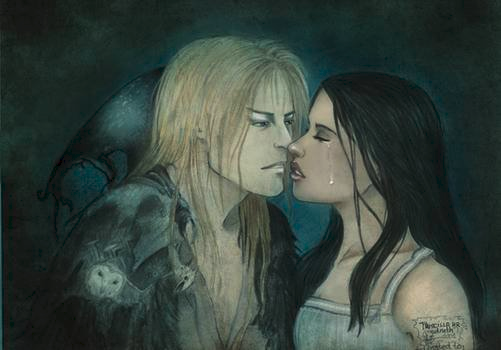 I know all Labyrinth songs and I may be encouraged to try a few more next
I also have to say I know almost the whole soundtrack by heart and I even was invited to perform the score to the 30th anniversary FAERIECON 2016 . Then I learned all the songs from Labyrinth in order to perform on a special event celebrating 3 decades after the release. There I met again with The Frouds (designers of the movie, Toby was the baby and actually works with his parents creating puppets as in Dark Crystal new series). Also in the picture Jim Henson's daughter and illustrator Charles Vess (Stardust, Sandman)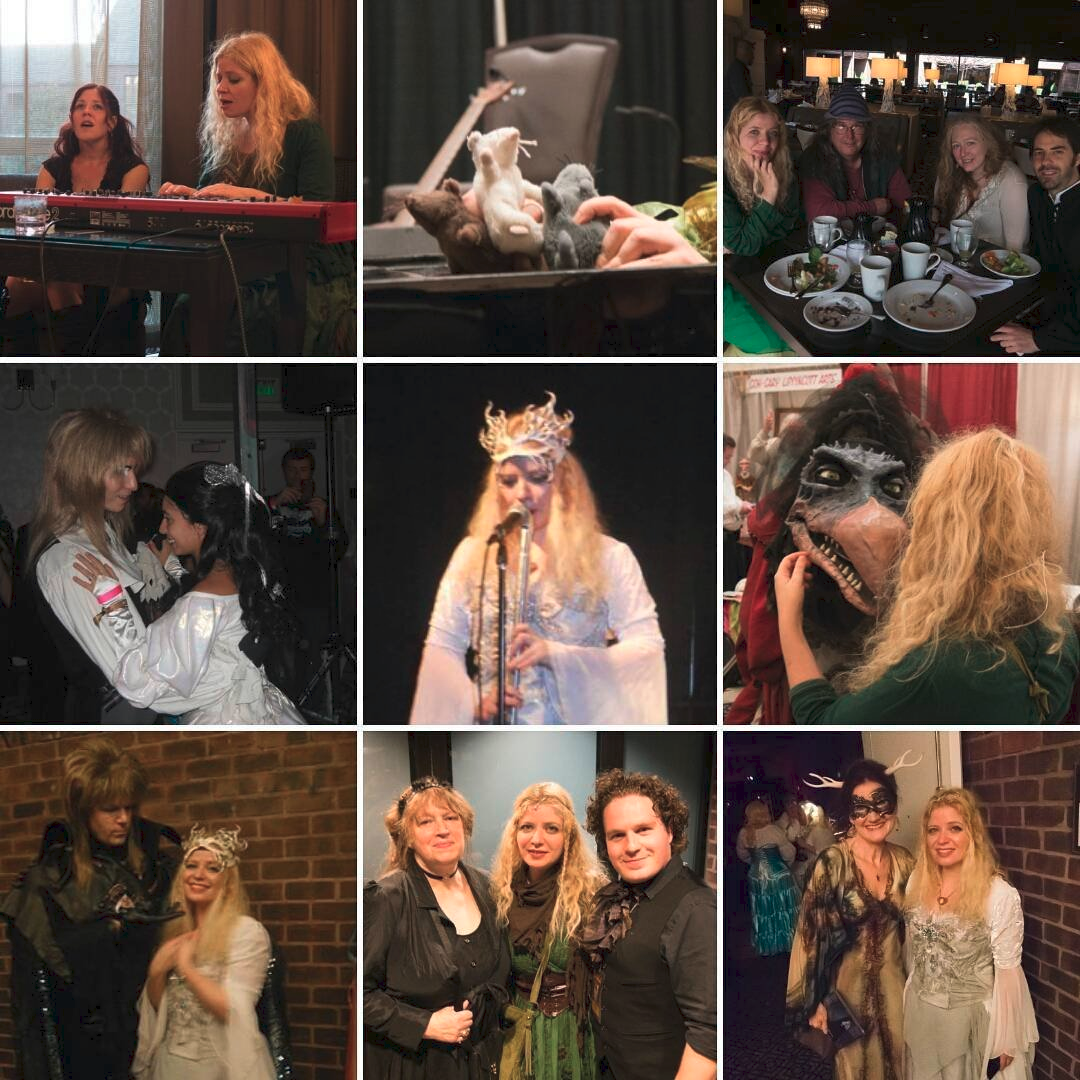 Other covers from this very movie I have recorded and shared before: Within you and Through Dangers untold. And intending to share even more soon. As I mentioned I know the entire score by heart.
Within you
A very hurting ballad sung by the Goblin King while he hides in the Escher Room that actually reveals he truly had feelings for Sarah and was playing by her game being what she wanted him to be, the villain of the story. This is a live take in my studio
Through Dangers Untold
This is another tribute to the movie Labyrinth directed by Jim Henson in 1986. This is the score music (composed by Trevor Jones) that sounds while Sarah recites the famous "Through Dangers Untold and Hardships unnumbered" passage. READ ALONG and enjoy the nostalgia. This is a LIVE version that was part of FAERIECON Live concert Yule Special. This video is made as a READ-ALONG and here are the words to recite: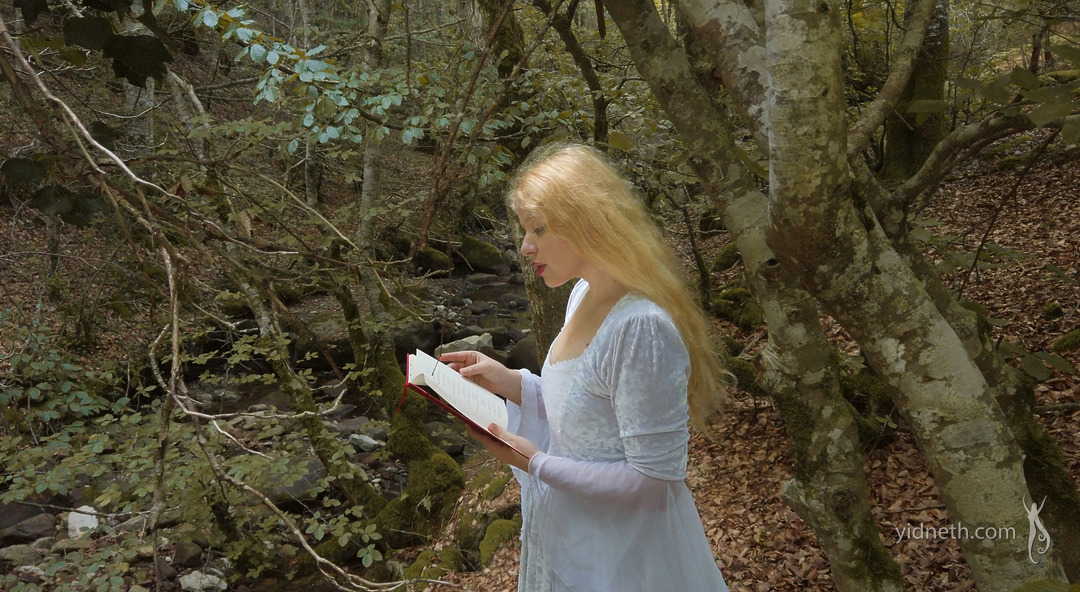 "Through dangers untold and hardships unnumbered I have fought my way here to the castle beyond the Goblin City to take back the child you have stolen, for my will is as strong as yours and my kingdom as great. You have no power over me!"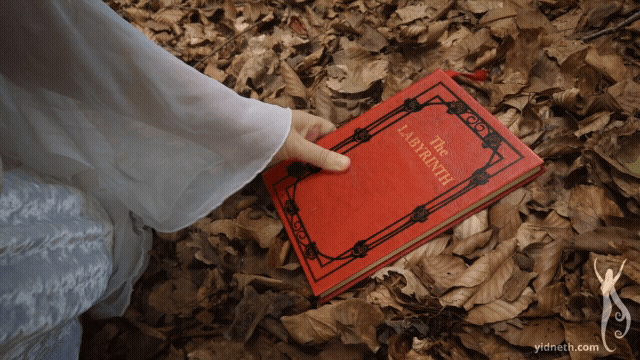 Above: The red Book Labyrinth that appears in the movie doesn't exist, it was made up for the movie though the lead Sarah reads the poem as if it were a published novel. For many years it was speculated that it was an actual book.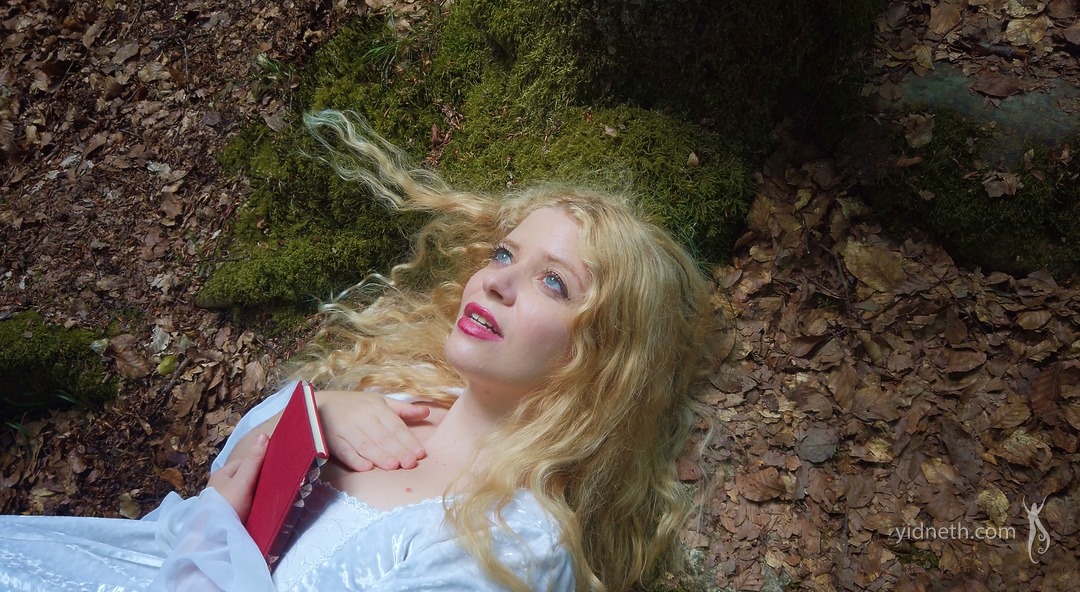 So I need still to record "Dance Magic Dance" and "The Underground" and I know as well several of the instrumental cuts so who knows maybe I'll make you return to the Underground Labyrinth once more
*But down in the Underground
you'll find someone true...
Down in the Underground...
A land serene... A crystal moon"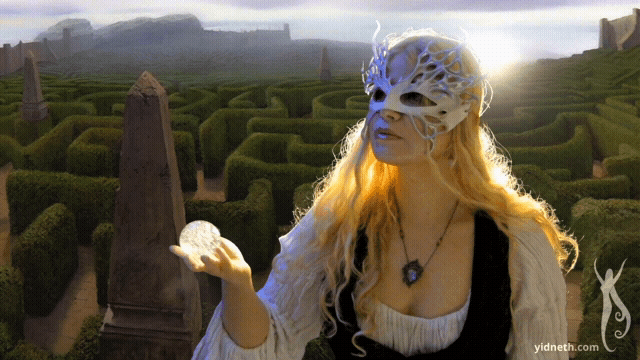 Priscilla Hernandez Network:
✅Digital/Physical albums/Shop: https://priscillahernandez.com/shop
✅Donations and tips: paypal.me/yidneth
✅OFFICIAL SITE: https://yidneth.com
✅Bandcamp: https://priscillahernandez.bandcamp.com
✅Patreon https://patreon.com/yidneth
✅Spotify: https://sptfy.com/priscillahernandez
✅Facebook: https://facebook.com/yidneth
✅Instagram.com: https://instagram.com/yidneth
✅ https://blog.priscillahernandez.comMy personal
Shop: https://priscillahernandez.com/shop (for PHYSICAL CDs and art prints and digital discography)
✅ Be my Patron (download mp3 there): https://www.patreon.com/yidneth
Donations: https://www.paypal.me/yidneth
Filmed in Barcelona and Navarra
There are some glimpses of the old video (2014) but all the scenes with the white dress are filmed in Navarra, late Summer 2020 and 2021 coming to completion to this new video.
Credits
Music by David Bowie and Trevor Jones (Labyrinth Soundtrack, 1986)
Arrangements in this version by me Priscilla Hernandez (voice, harp, flute, piano)
Violin: Armen Vartanyan
Cello: Svetlana Tovstukha

Priscilla Hernandez
singer-songwriter & illustrator. Cantante e ilustradora
http://yidneth.com