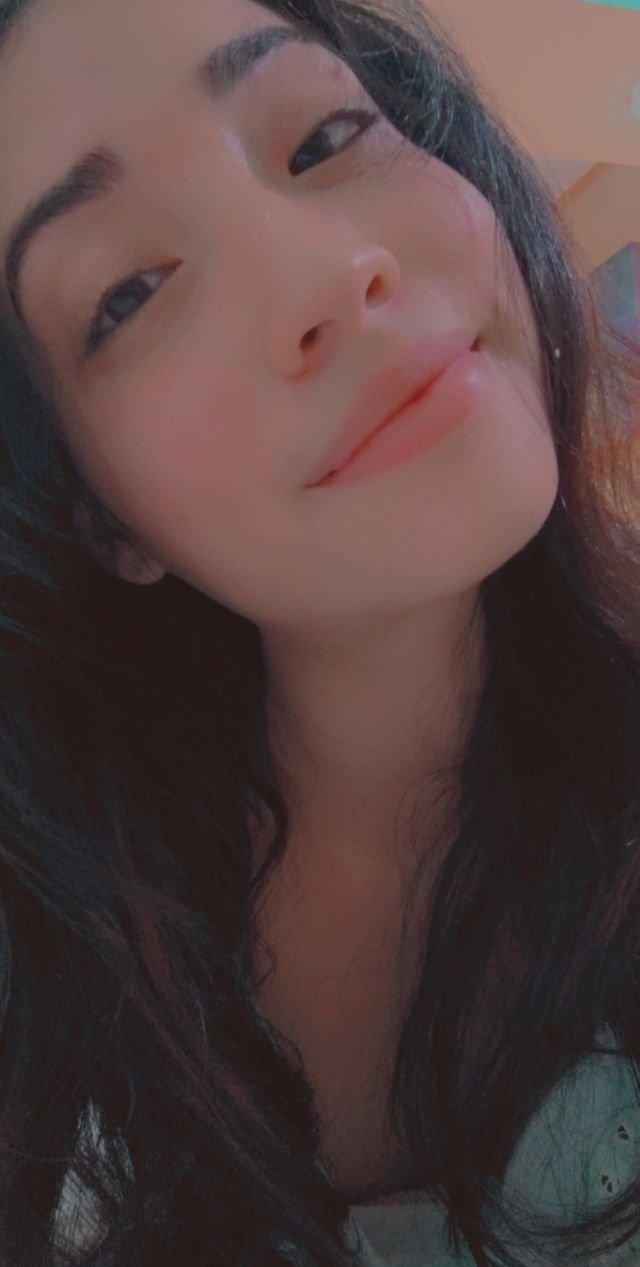 ¡HEY HIVERS! ❤️Saludos a todos. El día de hoy les quiero compartir algo diferente a lo habitual. Me da mucha emoción poder mostrarles las pequeñas cosas que han hecho la diferencia. Aunque parezca poco son cosas que he ido reuniendo con esfuerzo y gracias a esta maravillosa plataforma que desde entonces me ha brindado una especial esperanza y alegría.
HEY HIVERS! ❤️Greetings to all. Today I want to share with you something different than usual. It gives me great excitement to be able to show you the little things that have made a difference. Although it may seem little they are things that I have been gathering with effort and thanks to this wonderful platform that has since given me a special hope and joy.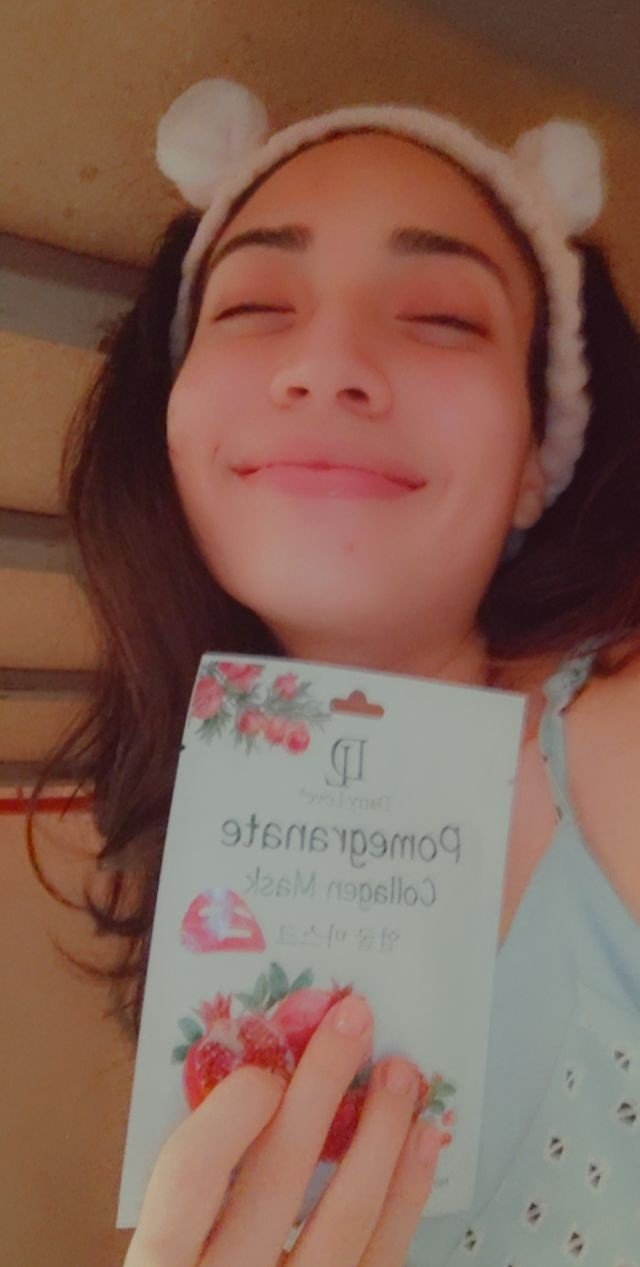 Desde que comencé en Hive mi vida fue cambiando de forma positiva. Pude sobrevivir a muchas complicaciones, mantenerme ocupada, hacer lo que me gusta y por sobretodo no desanimarme. Capaz estos objetos parezcan innecesarios o superficiales, pero algunos me ayudaron con los brotes que empezaba a tener en mis pomulos, que se deben a un problema hormonal y el estrés que nunca colaboró.
Since I started Hive my life has been changing in a positive way. I was able to survive many complications, keep busy, do what I like and above all not get discouraged. Maybe these items seem unnecessary or superficial, but some of them helped me with the outbreaks I was starting to have on my cheeks, which were due to a hormonal problem and stress that never helped.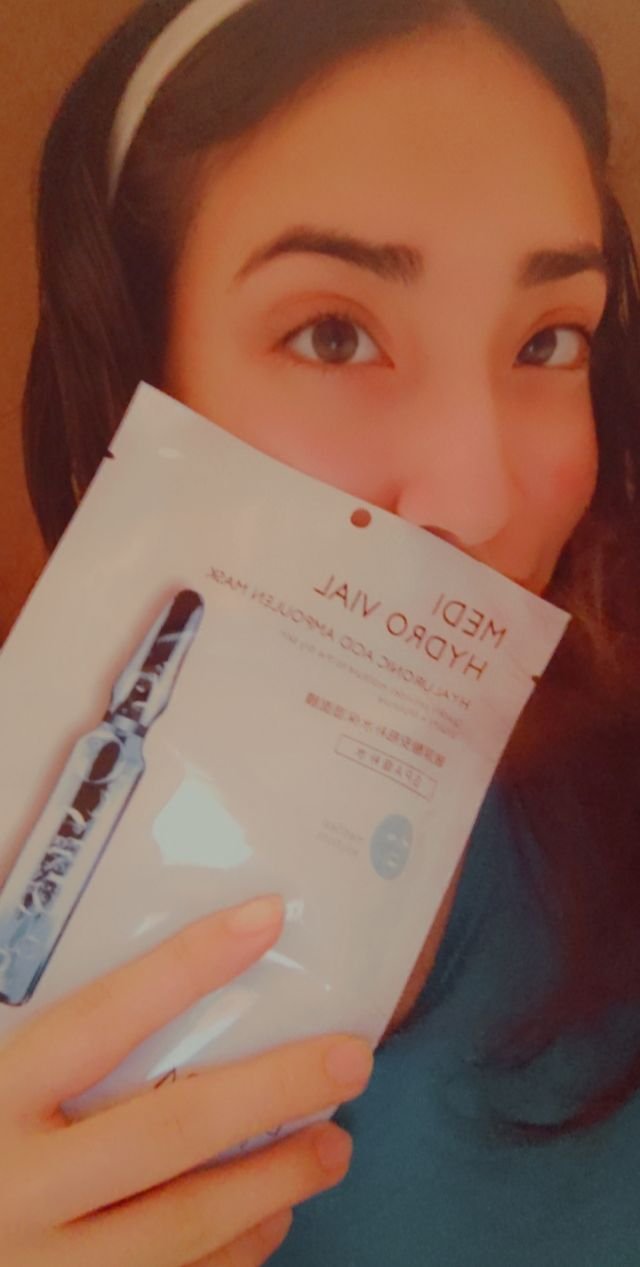 Yo había estado mucho tiempo tratando de no desanimarme y con problemas de autoestima que me da vergüenza admitir. No quería quitarme el tapabocas ni aún estando en mi propia casa, sino hasta estar sola en mi cuarto. Estaba muy triste la verdad. A veces me dolía la cara o me picaba mucho la piel, y prácticamente llevo meses haciendo muchos cambios de rutina y alimenticios para poder tener resultados que ahora comienzo a verlos.
I had been trying for a long time not to get discouraged and with self-esteem issues that I am ashamed to admit. I didn't want to take off my mask even when I was in my own house, until I was alone in my room. I was really sad. Sometimes my face hurt or my skin itched a lot, and I have been practically making many routine and dietary changes for months in order to have results that I am now starting to see.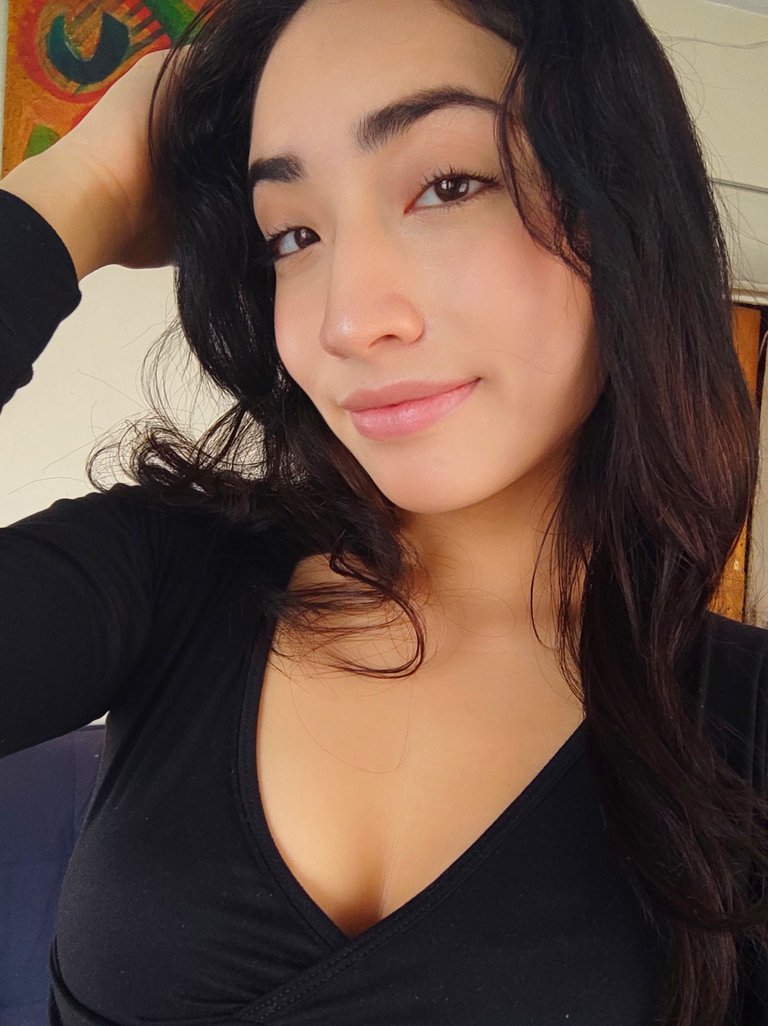 Cómo he mejorado notoriamente vuelvo a tener más confianza en mí, y también puedo volver a maquillarme protegiendo mi piel, que me gusta bastante esta práctica que siento que nos empodera de cierta forma y es muy divertido.
As I have improved notoriously I have more confidence in myself, and I can also go back to make up protecting my skin, which I really like this practice that I feel that empowers us in a way and it is very fun.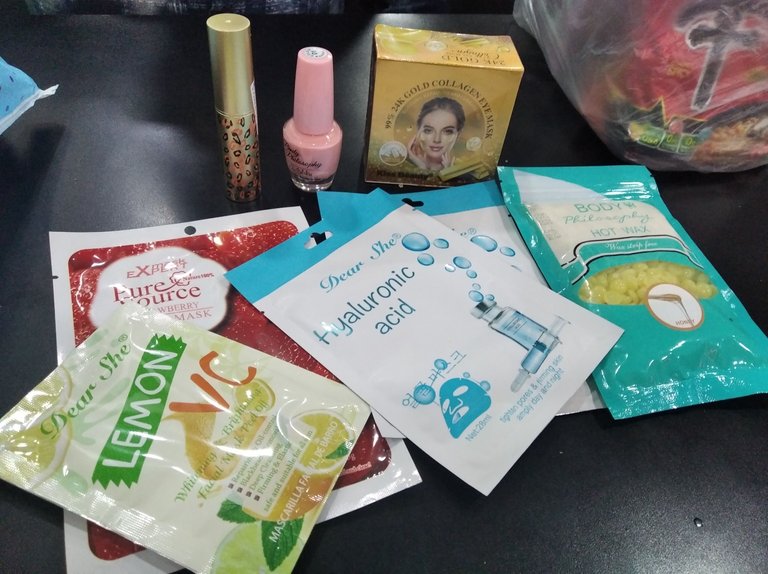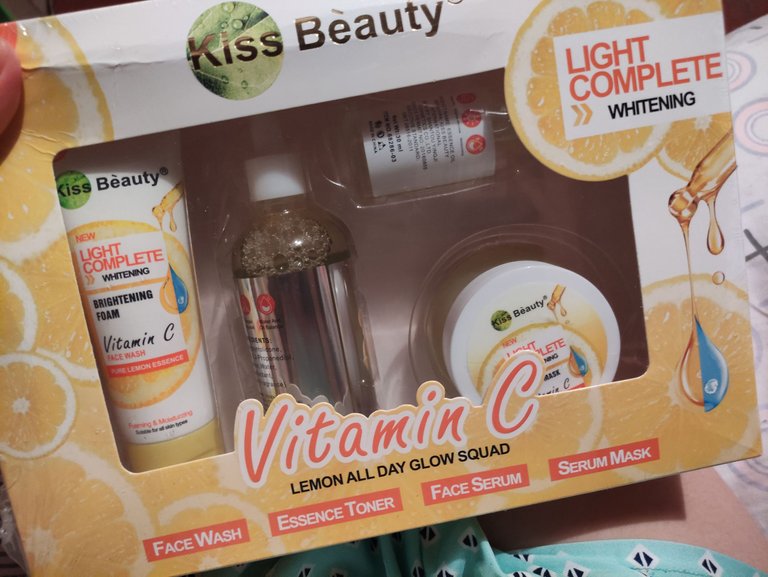 Entre las cosas que pueden notar en las fotografías tengo parches para las ojeras, cera (que puedes usar en casa sin problema y sin bandas), mis primeras mascarillas, pinturas de uñas (quiero aprender a pintarmelas), un delineador líquido (que antes no sabía usar), mi kit de cuidados para la piel que contiene tónico, crema limpiadora, mascarilla y sérum.
Among the things you can see in the pictures I have patches for dark circles, wax (that you can use at home without any problem and without strips), my first masks, nail paints (I want to learn how to paint them), a liquid eyeliner (that I didn't know how to use before), my skin care kit that contains toner, cleansing cream, mask and serum.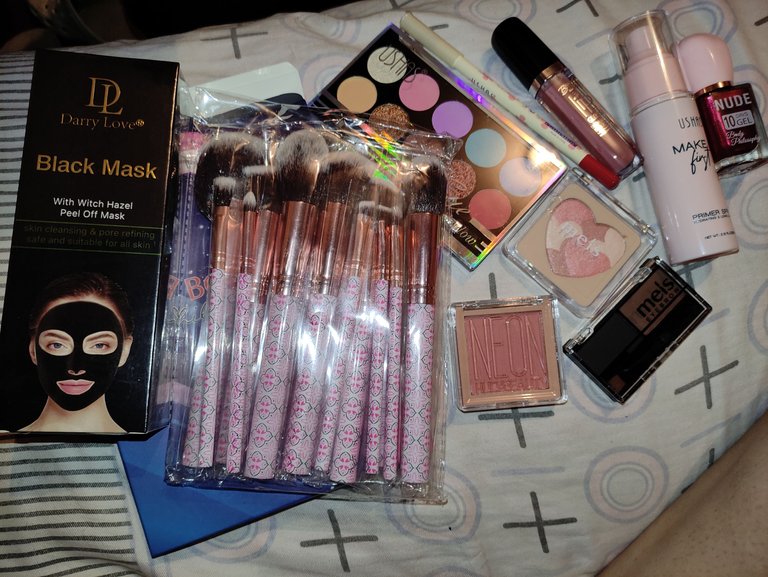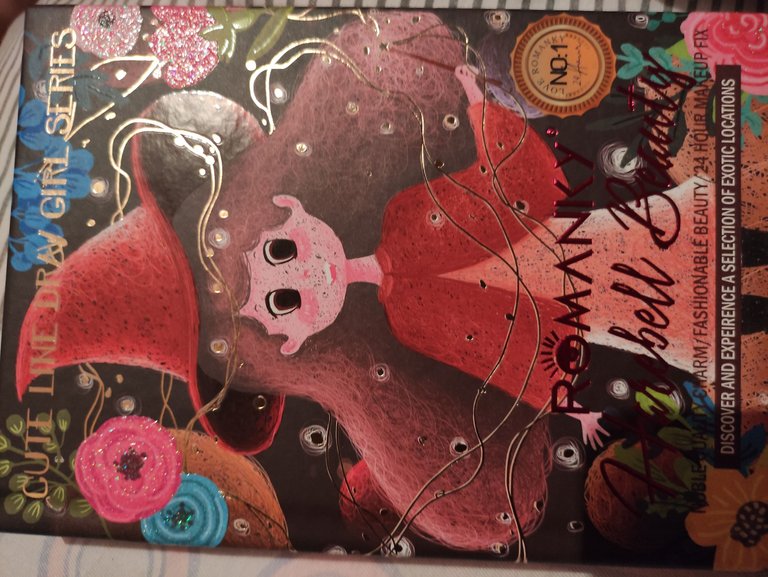 Por acá empecé a obtener cosas necesarias para mis post de maquillaje, como las brochas, una paleta de sombras, un labial rosado mate, sombra para cejas, rubor, iluminador en polvo, prebase en spray, una mascarilla para puntos negros. Mi paleta de sombras en forma de librito con un dibujito de brujita.
This is where I started to get things I needed for my makeup posts, such as brushes, an eyeshadow palette, a matte pink lipstick, eyebrow shadow, blush, powder highlighter, pre-base spray, a blackhead mask. My eyeshadow palette in the shape of a little book with a little witch drawing.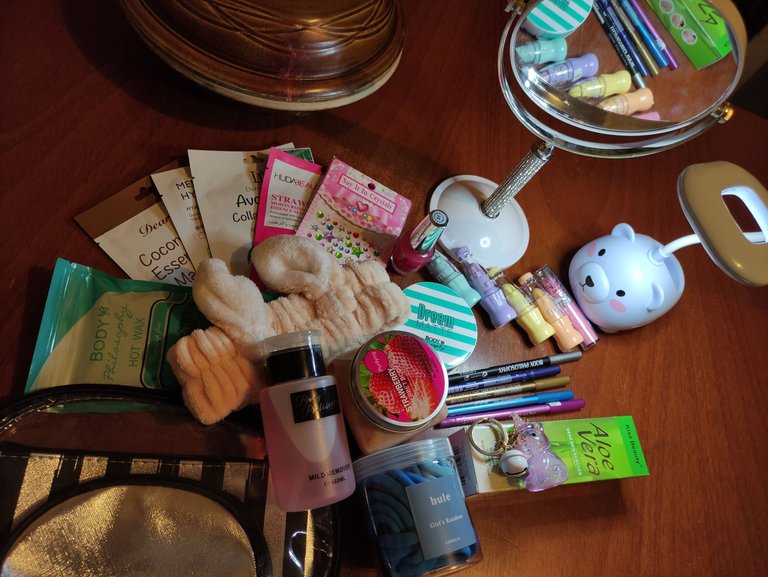 Acá reuní casi todas mis cosas en una sola foto, se resume en correctores, lápices cremosos de colores, exfoliantes, y estuches… Estoy muy feliz compañeros de Hive de sentir que puedo cumplir mis sueños, que puedo tener una vida mejor, que puedo lograr cosas y que con paciencia y esfuerzo todo se puede, me siento mucho más positiva que antes incluso cuando aún tengo otra complicaciones, pero ¡Paciencia! Aprecio mucho en serio a cada uno de mis lectores.
Here I gathered almost all my stuff in a single photo, it is summarized in concealers, creamy colored pencils, exfoliators, and cases... I am very happy fellow Hive members to feel that I can fulfill my dreams, that I can have a better life, that I can achieve things and that with patience and effort everything is possible, I feel much more positive than before even when I still have other complications, but Patience! I really appreciate each and every one of my readers.