A story about bitcoin, crypto, blockchain, and life.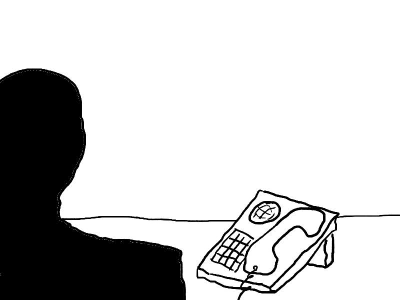 Bitkenstan has a running story line.
Earlier episodes can be viewed on the Hive blockchain at https://peakd.com/@bitkenstan

bitkenstan.com

Transcript
The Man: (over the speaker phone) I need to discuss this one million dollar bill. Get Bitken on the line. (Hilda waits) Please.
Hilda: Hold please.
The Man: Hmmph.
Hilda: Stanley, The Man wants to fuss at you. Don't take any crap from him. When he flings some at you...you fling right back! 10X! Got it?
Stanley: Okay.
Satoshi: (over the Fred-watch-phone) Remember Stanley, you are the bear slayer.
Stanley: Okay Hilda, put him on.
Hilda: Nah. Let's make him wait. And I'll put on some terrible muzak.
The Man: (taps his fingers to the beat of the muzak over the speaker phone)
Creator: Either he's gonna cool off or build up steam.
Originally posted July 24, 2020 at
---
Official NFTs have arrived to Bitkenstan! It's possible to actually own each episode. View the NFTs at https://wax.atomichub.io/explorer/collection/bitkenstanxx
---
Bitkenstan is the webcomic that became the world's first NFTcomic on bitcoin, cryptocurrency, blockchain, and life.
It began with @bitkenstan on Twitter and is now upgrading over to the Hive blockchain. (join Hive)
Visit @bitkenstan on Twitter, @bitkenstan on Hive at https://peakd.com/@bitkenstan, or learn more and see the playlist at bitkenstan.com